In the interest of disclosure, and a looming threat by the FTC to fine bloggers who do not disclose items received for review purposes, this blog will list all items received (from October 2009 forward) for review and/or giveaway on this site.
Rapture: A Novel of the Fallen Angels
by J.R. Ward
Out of the wickedly inventive imagination of #1 New York Times bestselling author J.R. Ward comes a world where sin and salvation collide in a battle for the future of mankind—where a cynical fallen angel struggles against the seven deadly sins and a demon's lure over seven chosen souls…

Mels Carmichael, reporter for the Caldwell Courier Journal, gets the shock of her life when a man stumbles in front of her car outside the local cemetery. After the accident, his amnesia is just the kind of mystery she likes to solve, but she soon discovers they're in over their heads with his past. Over their heads with passion, too...

As shadows walk the line between reality and another realm, and her lover's memory begins to come back, the two of them learn that nothing is truly dead and buried. Especially when you're trapped in a no holds barred war between angels and demons. With a soul on the line, and Mels's heart at risk, what in Heaven—or in Hell—will it take to save them both?
The Inexplicables
by Cherie Priest
Rector "Wreck 'em" Sherman was orphaned as a toddler in the Blight of 1863, but that was years ago. Wreck has grown up, and on his eighteenth birthday, he'll be cast out out of the orphanage.
And Wreck's problems aren't merelyabout finding a home. He's been quietly breaking the cardinal rule of any good drug dealer and dipping into his own supply of the sap he sells. He's also pretty sure he's being haunted by the ghost of a kid he used to know—Zeke Wilkes, who almost certainly died six months ago. Zeke would have every reason to pester Wreck, since Wreck got him inside the walled city of Seattle in the first place, and that was probably what killed him.Maybe it's only a guilty conscience, but Wreck can't take it anymore, so he sneaks over the wall.
The walled-off wasteland of Seattle is every bit as bad as he'd heard, chock-full of the hungry undead and utterly choked by the poisonous, inescapable yellow gas. And then there's the monster. Rector's pretty certain that whatever attacked him was not at all human—and not a rotter, either. Arms far too long. Posture all strange. Eyes all wild and faintly glowing gold and known to the locals as simpley "The Inexplicables."
In the process of tracking down these creatures, Rector comes across another incursion through the wall—just as bizarre but entirely attributable to human greed. It seems some outsiders have decided there's gold to be found in the city and they're willing to do whatever it takes to get a piece of the pie unless Rector and his posse have anything to do with it.
Renegade
by J.A. Souders
Since the age of three, sixteen-year-old Evelyn Winters has trained to be Daughter of the People in the underwater utopia known as Elysium. Selected from hundreds of children for her ideal genes, all her life she's believed that everything is perfect. Her world. Her people. The Law. But when Gavin Hunter, a Surface Dweller, accidentally stumbles into Elysium's secluded little world, Evelyn comes to a startling realization: Everything she knows is a lie. Her memories have been altered. Her mind and body aren't under her own control. And the person she knows as Mother is a monster. Together with Gavin she plans her escape, only to learn that her own mind is a ticking time bomb...and Mother has one last secret that will destroy them all.
Fate of Worlds
by Edward M. Lerner and Larry Niven
For decades, the spacefaring species of Known Space have battled over the largest artifact—and grandest prize—in the galaxy: the all-but-limitless resources and technology of the Ringworld. But without warning the Ringworld has vanished, leaving behind three rival war fleets.
Something must justify the blood and treasure that have been spent. If the fallen civilization of the Ringworld can no longer be despoiled of its secrets, the Puppeteers will be forced to surrender theirs. Everyone knows that the Puppeteers are cowards.
But the crises converging upon the trillion Puppeteers of the Fleet of Worlds go far beyond even the onrushing armadas:
Adventurer Louis Wu and the exiled Puppeteer known only as Hindmost, marooned together for more than a decade, escaped from the Ringworld before it disappeared. And throughout those years, as he studied Ringworld technology, Hindmost has plotted to reclaim his power …
Ol't'ro, the Gw'oth ensemble mind—and the Fleet of World's unsuspected puppet master for a century—is deviously brilliant. And, increasingly unbalanced …
Proteus, the artificial intelligence on which—in desperation—the Puppeteers rely to manage their defenses, is outgrowing its programming. And the supposed constraints on its initiative …
Sigmund Ausfaller, paranoid and disgraced hero of the lost human colony of New Terra, knows that somethingthreatens his adopted home world. And that it must be stopped …
Achilles, the megalomaniac Puppeteer, twice banished—and twice rehabilitated—sees the Fleet of World's existential crisis as a new opportunity to reclaim supreme power. Whatever the risks …
One way or another, the fabled race of Puppeteers may have come to the end of their days in this final installment to Larry Niven and Edward M. Lerner's Fleet of Worlds series.
Sharps
by K.J. Parker
For the first time in nearly forty years, an uneasy truce has been called between two neighboring kingdoms. The war has been long and brutal, fought over the usual things: resources, land, money...
Now, there is a chance for peace. Diplomatic talks have begun and with them, the games. Two teams of fencers represent their nations at this pivotal moment.
When the future of the world lies balanced on the point of a rapier, one misstep could mean ruin for all. Human nature being what it is, does peace really have a chance?
Tomorrow the Killing
by Daniel Polansky
Once he was a hero of the Great War, and then a member of the dreaded Black House. Now he is the criminal linchpin of Low Town.
His name is Warden.
He thought he had left the war behind him, but a summons from up above brings the past sharply, uncomfortably, back into focus. General Montgomery's daughter is missing somewhere in Low Town, searching for clues about her brother's murder. The General wants her found, before the stinking streets can lay claim to her, too.
Dark, violent, and shot through with corruption, TOMORROW, THE KILLING is a fantastic successor to one of the most heralded fantasy debuts of recent times.
Trucker Ghost Stories: And Other True Tales of Haunted Highways, Weird Encounters, and Legends of the Road
Edited by Annie Wilder
In a uniquely entertaining book by a rising star, here are uncanny true tales of haunted highways, weird encounters, and legends of the road.
It may have happened to you; it's happened to almost everyone who's ever driven down a highway at night, or in the fog, or snow. Something suddenly appears: a flash of movement, a shadow...what was it? It could be, as the true stories in this book attest, a ghost.
These are true stories from the highways and byways of America. These firsthand accounts are as varied as the storytellers themselves—some are detailed and filled with the terror and suspense that made people feel they had to share what happened to them with others; others are brief and straightforward retellings of truly chilling events.
Here is a chupacabra attack on the desert highway between L.A. and Las Vegas; ghost trains and soldiers; UFOs; the prom girl ghost of Alabama; a demon in Texas, and other accounts of the creepy, scary things that truckers and other drivers and passengers told to editor Annie Wilder.
With so many different stories, Trucker Ghost Stories moves beyond the usual haunted house to offer stories to entice any ghost story reader...and anyone who's ever wondered....
Taken
by Benedict Jacka
This time last year, I could go weeks without seeing another mage. In mage society I was an unknown and, all in all, that was how I liked it. It's hard to say what changed. Whatever it was, I got involved in the magical world again and started getting myself a reputation.
Alex Verus's insights into the future used to be the best-kept secret in London. Now, with the aid of his apprentice, Luna, his unique investigative talents are all the rage. He just has to be careful about picking his employers, because everyone—even the beautiful woman who practically begs him to run security for a prestigious tournament—has motives that can be hard to predict. And Alex doesn't do unpredictable.
But his latest gig just might be impossible. Apprentices have been vanishing without a trace—and someone on the Council could be involved. Alex has no evidence, no witnesses, and no suspects. All he knows is that someone is keeping tabs on him. And after assassins target Luna's classmate, Alex sees that he doesn't know the half of it—and that he could be the next to disappear.
Haunted
by Jeanne C. Stein
Anna Strong—kick-ass bounty hunter and vampire—has made some enemies in her time. But it's not just her old foes she should be worried about…
Anna's shape-shifting friend Culebra finally opens up to her about his life before he owned Beso de la Muerte, a bar catering to supernatural clientele. As if summoned by the conversation, Culebra's past stumbles into his bar in the form of an old buddy cashing in a favor.
Soon Anna, Culebra and her ex, DEA agent Max, find themselves deep in Mexico, dealing with drug cartel infighting, old vendettas and missing girls. Mexico just may prove to be Anna's best match yet…
The Wrong Goodbye
by Chris F. Holm (Digital ARC)
When an old friend and fellow Collector asks Sam to help him find a soul he claims was stolen, Sam says he's on his own. But when the soul Sam's tasked with collecting disappears as well, Sam has no choice to find out who's behind the thefts and why. As his investigation leads him down the rabbit-hole of the black-market soul trade, he begins to wonder whether he is simply a pawn in a dangerous game – a game in which the only outcome can be war.
Crown Thief
by David Tallerman (Digital ARC)
Meet Easie Damasco: Thief, swindler and lately, reluctant hero.
But whatever good intentions Damasco may have are about to be tested to their limits, as the most valuable - and dangerous - object in the land comes within his light-fingered grasp. Add in some suicidally stubborn giants, an old enemy with dreams of empire and the deadliest killers in two kingdoms on his heels, and Damasco's chances of staying honest - or even just surviving - are getting slimmer by the hour.
Devil Said Bang
by Richard Kadrey (Digital ARC)
Getting out of hell is just the beginning
What do you do after you've escaped Hell, gone back, uncovered the true nature of God, and then managed to become the new Lucifer?
Well, if you're James Stark, you have to figure out how to run Hell while also trying to get back out of it . . . again. Plus there's the small matter of surviving. Because everyone in Heaven, Hell, and in between wants to be the fastest gun in the universe, and the best way to do so is to take down Lucifer, a.k.a. James Stark.
And it's not like being in L.A. is any better—a serial-killer ghost is running wild and Stark's angelic alter ego is hiding among the lost days of time with a secret cabal who can rewrite reality. Starting to care for people and life again is a real bitch for a stone-cold killer.
Angel's Ink
by Jocelynn Drake (Digital ARC)
Buyer beware . . .
Looking for a tattoo—and maybe a little something extra: a burst of good luck, a dollop of true love, or even a hex on an ex? Head to the quiet and mysterious Gage, the best skin artist in town. Using unique potions—a blend of extraordinary ingredients and special inks—to etch the right symbol, he can fulfill any heart's desire. But in a place like Low Town, where elves, faeries, trolls, werewolves, and vampires happily walk among humanity, everything has its price.
No one knows that better than Gage. Turning his back on his own kind, he left the magical Ivory Tower where cruel witches and warlocks rule, a decision that cost him the right to practice magic. And if he disobeys, his punishment—execution—will be swift.
Though he's tried to fly under the radar, Gage can't hide from powerful warlocks who want him dead—or the secrets of his own past. But with the help of his friends, Trixie, a gorgeous elf who hides her true identity, and a hulking troll named Bronx, Gage might just make it through this enchanted world alive.
Blood Riders
by Michael B. Spradlin (Digital ARC)
The Western Territories, 1880. For four years, Civil War veteran and former U.S. Cavalry Captain Jonas P. Hollister has been rotting in a prison cell at Fort Leavenworth, Kansas. His crime: lying about the loss of eleven soldiers under his command . . . who he claims were slaughtered by a band of nonhuman, blood-drinking demons.
But now a famous visitor, the detective Allan Pinkerton, has arrived with an order for Hollister's release. The brutal murder of a group of Colorado miners in a fashion frighteningly similar to the deaths of Hollister's men has leant new credence to his wild tale. And suddenly Jonas Hollister finds himself on a quest both dangerous and dark—joining forces with Pinkerton, the gunsmith Oliver Winchester, an ex-fellow prisoner, a woman of mystery, and a foreigner named Abraham Van Helsing, who knows many things about the monsters of the night—and riding hell for leather toward an epic confrontation . . . with the undead.
The Iron Wyrm Affair
by Lilith Saintcrow
Emma Bannon, forensic sorceress in the service of the Empire, has a mission: to protect Archibald Clare, a failed, unregistered mentath. His skills of deduction are legendary, and her own sorcery is not inconsiderable. It doesn't help much that they barely tolerate each other, or that Bannon's Shield, Mikal, might just be a traitor himself. Or that the conspiracy killing registered mentaths and sorcerers alike will just as likely kill them as seduce them into treachery toward their Queen.
In an alternate London where illogical magic has turned the Industrial Revolution on its head, Bannon and Clare now face hostility, treason, cannon fire, black sorcery, and the problem of reliably finding hansom cabs.
The game is afoot..
Hidden Things
by Doyce Testerman
Watch out for the hidden things . . . That's the last thing Calliope Jenkins's best friend says to her before ending a two a.m. phone call from Iowa, where he's working a case she knows little about. Seven hours later, she gets a visit from the police. Josh has been found dead, and foul play is suspected. Calliope is stunned. Especially since Josh left a message on her phone an hour after his body was found. Spurred by grief and suspicion, Calli heads to Iowa herself, accompanied by a stranger who claims to know something about what happened to Josh and who can— maybe—help her get him back. But the road home is not quite the straight shot she imagined . . .
The Dirty Streets of Heaven
by Tad Williams
Bobby Dollar is an angel—a real one. He knows a lot about sin, and not just in his professional capacity as an advocate for souls caught between Heaven and Hell. Bobby's wrestling with a few deadly sins of his own—pride, anger, even lust.
But his problems aren't all his fault. Bobby can't entirely trust his heavenly superiors, and he's not too sure about any of his fellow earthbound angels either, especially the new kid that Heaven has dropped into their midst, a trainee angel who asks too many questions. And he sure as hell doesn't trust the achingly gorgeous Countess of Cold Hands, a mysterious she-demon who seems to be the only one willing to tell him the truth.
When the souls of the recently departed start disappearing, catching both Heaven and Hell by surprise, things get bad very quickly for Bobby D. End-of-the-world bad. Beast of Revelations bad. Caught between the angry forces of Hell, the dangerous strategies of his own side, and a monstrous undead avenger that wants to rip his head off and suck out his soul, Bobby's going to need all the friends he can get—in Heaven, on Earth, or anywhere else he can find them.
You've never met an angel like Bobby Dollar. And you've never read anything like The Dirty Streets of Heaven.
Brace yourself—the afterlife is weirder than you ever believed.
Lord of Mountains
by S.M. Stirling
Rudi Mackenize, now Artos the First, High King of Montival, and his allies have won several key battles against the Church Universal and Triumphant. But still the war rages on, taking countless lives, ravaging the land once known as the United States of America. Artos and his Queen, Mathilda, must unite the realms into a single kingdom to ensure a lasting peace.
If the leaders of the Changed world are to accept Artos as their ruler, he will need to undertake a quest to the Lake at the Heart of the Mountains, and take part in a crowning ceremony—a ceremony binding him to his people, his ancestors, and his land.
Then, once he has secured his place and allegiances, Artos can go forward, and lead his forces to the heart of the enemy's territory…
An Apple for the Creature
Edited by Charlaine Harris and Toni P. Kelner
Revenant Eve
by Sherwood Smith
Kim Murray is happily planning her wedding when she finds herself pulled two centuries back in time. It's 1795, the rise of Napoleon, and Kim is now a guardian spirit for a twelve-year-old kid who will either become Kim's ancestor . . . or the timeline will alter and Kim will vanish, along with the small, magical European country of Dobrenica. What? Yes, the child called Aurelie de Mascarenhas must get to Dobrenica, or more than just one family will vanish.

Kim hates time travel conundrums, and knows nothing about kids. How is she going to guide a kid born on Saint-Domingue, with whom she has nothing in common?

From Jamaica to England to the Paris of the early 1800s, Kim and Aurelie travel, sharing adventures and learning more about Vrajhus, the Blessing, and the Nasdrafus than is known in Dobrenica's modern times. Along the way to wedding bells or annihilation, Kim makes a shocking discovery . . .
Bitter Blood (Morganville Vampires, Book 13)
by Rachel Caine

Thanks to the eradication of the draug, the vampires of Morganville have been freed of their usual constraints. With the vampires indulging their every whim, the town's human population is determined to hold onto their lives by taking up arms. But college student Claire Danvers isn't taking sides, considering she has ties to both humans and vampires.To make matters worse, a television show comes to Morganville looking for ghosts, just as vampire and human politics collide. Now, Claire and her friends have to figure out how to keep the peace without ending up on the nightly news . . . or worse.
Includes a never-before-published Sookie Stackhouse story!
What could be scarier than the first day of school? How about a crash course in the paranormal from Charlaine Harris and Toni L. P. Kelner, editors of Home Improvement: Undead Edition? Your worst school nightmares—taking that math test you never studied for, finding yourself naked in school assembly, not knowing which door to enter—will pale in comparison to these thirteen original stories that take academic anxiety to whole new realms.
In #1 New York Times bestselling author Charlaine Harris's story, "Playing Possum," Sookie Stackhouse brings enough birthday cupcakes for her nephew's entire class but finds she's one short when the angry ex-boyfriend of the school secretary shows up.
When her guardian, Kate Daniels, sends her undercover to a school for exceptional children, teenaged Julie learns an all-new definition of "exceptional," in New York Times bestselling author Ilona Andrews's "Magic Tests."
For those who like fangs with their forensics, New York Times bestselling author Nancy Holder offers "VSI," in which FBI agent Claire is tested as never before in a school for Vampire Scene Investigation.
And in New York Times bestselling author Thomas Sniegoski's "The Bad Hour," Remy Chandler and his dog Marlowe find evil unleashed in an obedience school.
You'll need more than an apple to stave off the creatures in these and nine other stories. Remember your first lesson: resistance is fruitless!
Includes stories by: ILONA ANDREWS, AMBER BENSON, RHYS BOWEN, MIKE CAREY, CHARLAINE HARRIS, DONALD HARSTAD, STEVE HOCKENSMITH, NANCY HOLDER, FAITH HUNTER, TONI L.P. KELNER, MARJORIE LIU, JONATHAN MABERRY, THOMAS SNIEGOSKI
Blood Forever
by Mari Mancusi
Sunny and Rayne McDonald have had their lives turned upside down thanks to the Blood Coven. But when the past itself is changed, the sisters will do anything to get back what they've lost…
After making a deal with the devil, Rayne and her twin sister, Sunny, have been given the chance to go back in time—to prevent that fateful night when Sunny was bitten by Magnus from ever happening. But while Sunny has been offered a vampire-free existence, she finds she doesn't want to live without Magnus by her side. And although Rayne puts up a stoic front, she secretly wishes that the vampire Jareth was back in her arms.
To reclaim their lives, Sunny and Rayne team up to figure out a way to change history for the better. Problem is, Jareth and Magnus aren't all that eager to help two unfamiliar girls who somehow know everything about their vampiric organization. Now, if the twins can't get the boys on their side, history may spiral out of control—destroying not only the Blood Coven, but quite possibly the entire human race...
Ashes of Honor
by Seanan McGuire
It's been almost a year since October "Toby" Daye averted a war, gave up a county, and suffered personal losses that have left her wishing for a good day's sleep. She's tried to focus on her responsibilities—training Quentin, upholding her position as Sylvester's knight, and paying the bills—but she can't help feeling like her world is crumbling around her, and her increasingly reckless behavior is beginning to worry even her staunchest supporters.
To make matters worse, Toby's just been asked to find another missing child…only this time it's the changeling daughter of her fellow knight, Etienne, who didn't even know he was a father until the girl went missing. Her name is Chelsea. She's a teleporter, like her father. She's also the kind of changeling the old stories warn about, the ones with all the strength and none of the control. She's opening doors that were never meant to be opened, releasing dangers that were sealed away centuries before—and there's a good chance she could destroy Faerie if she isn't stopped.
Now Toby must find Chelsea before time runs out, racing against an unknown deadline and through unknown worlds as she and her allies try to avert disaster. But danger is also stirring in the Court of Cats, and Tybalt may need Toby's help with the biggest challenge he's ever faced.
Toby thought the last year was bad. She has no idea.
Romeo Spikes
by Joanne Reay
Working the Homicide squad, Alexis Bianco believes she's seen every way a life can be taken. Then she meets the mysterious Lola and finds out she's wrong. More weapon than woman, Lola pursues a predator with a method of murder like no other.
The Tormenta.
If you think you've never encountered Tormenta, think again. You're friends with one. Have worked for one. Maybe even fallen in love with one.
They walk amongst us—looking like us, talking like us. Coercing our subconscious with their actions. Like the long-legged beauty who seduces the goofy geek only to break his heart, causing him to break his own neck in a noose. Or the rock star whose every song celebrates self-harm, inspiring his devoted fans to press knives to their own throats. The pusher who urges the addict toward one more hit, bringing him a high from which he'll never come down. The tyrannical boss, crushing an assistant's spirit until a bridge jump brings her low.
We call it a suicide. Tormenta call it a score, their demonic powers allowing them to siphon off the unspent life span of those who harm themselves.
To Bianco, being a cop is about right and wrong. Working with Lola is about this world and the next . . . and maybe the one after that. Because everything is about to change. The coming of a mighty Tormenta is prophesied, a dark messiah known as the Mosca.
Daughter of the Sword
by Steve Bein
Tokyo cop Mariko Oshiro investigates the attempted theft of an old samurai sword — forged by the legendary Master Inazuma, a swordsmith whose blades are rumored to have magical qualities. She is only the latest in a long line of warriors and soldiers to confront this power, and it threatens to turn against her even as she learns to wield the sword herself...
The Thackery T. Lambshead Cabinet of Curiosities: Exhibits, Oddities, Images, and Stories from Top Authors and Artists
by Jeff & Ann Vandermeer
For lovers of Steampunk, Dark Fantasy, and Eccentric Contraptions! After the death of Dr. Lambshead, an astonishing cabinet of curiosities was unearthed at his house. Many of these artifacts and wonders related to anecdotes and stories in the doctor's personal journals, or the adventures of his friends. We are now proud to present highlights from the doctor's cabinet, reconstructed not only through visual representations but also through exciting stories of intrigue and adventure. Rumors that Dr. Lambshead never existed are scurrilous and should be ignored!
KOP Killer
by Warren Hammond
KOP Killer, a darkly dystopian science fiction thriller from Warren Hammond

Juno Mozambe once had a life. That was when he was a dirty cop, married to a woman who suffered such profound abuse that she murdered her vile, drug kingpin father. Juno loved his wife and did his best to help her survive her guilt, her drug habit, and her desire to end her life on the dead-end planet of Lagarto.

When she died, however, Juno's life went downhill. And then his first partner, the corrupt chief of the Koba Office of Police, was murdered. The man responsible, Emil Mota, is using the KOP for his personal gain. Juno has been laying low, but now he's ready to do whatever it takes to take down the bastard.

Rather than working from inside the system, he's decided that the only way to take down the KOP is to create an independent base of power. So he gets involved with a team of dirty cops and starts working as a rent-a-thug for a whorehouse that needs protection.

Juno's last partner knows that his risky plan has a purpose, but she's that rarest of creatures on the hothouse planet of Lagarto: an honest cop. She can't help him.

When Juno discovers a series of profoundly twisted murders, he faces a bleak possibility: in his desperate quest for vengeance against the man who targeted him for death, Juno may have placed himself beyond any hope of redemption....
Energized
by Edward M. Lerner
No one expected the oil to last forever. How right they were….

A geopolitical miscalculation tainted the world's major oil fields with radioactivity and plunged the Middle East into chaos. Any oil that remains usable is more prized than ever. No one can build solar farms, wind farms, and electric cars quickly enough to cope. The few countries still able to export oil and natural gas—Russia chief among them—have a stranglehold on the world economy.

And then, from the darkness of space, came Phoebe. Rather than divert the onrushing asteroid, America captured it in Earth orbit.

Solar power satellites—cheaply mass-produced in orbit with resources mined from the new moon to beam vast amounts of power to the ground—offer America its last, best hope of avoiding servitude and economic ruin.

As though building miles-across structures in space isn't challenging enough, special interests, from technophobes to eco-extremists to radio astronomers, want to stop the project. And the remaining petro powers will do anything to protect their newfound dominance of world affairs.

NASA engineer Marcus Judson is determined to make the powersat demonstration project a success. And he will—even though nothing in his job description mentions combating an international cabal, or going into space to do it.
Mockingbird
by Chuck Wendig
Miriam is trying. Really, she is.

But this whole "settling down thing" that Louis has going for her just isn't working out. She lives on Long Beach Island all year around. Her home is a run-down double-wide trailer. She works at a grocery store as a check-out girl. And her relationship with Louis--who's on the road half the time in his truck--is subject to the piss and vinegar Miriam brings to everything she does.

It just isn't going well. Still, she's keeping her psychic ability--to see when and how someone is going to die just by touching them--in check. But even that feels wrong somehow. Like she's keeping a tornado stoppered up in a tiny bottle.

Then comes one bad day that turns it all on her ear.
Magisterium
by Jeff Hirsch
On one side of the Rift is a technological paradise without famine or want. On the other side is a mystery.

Sixteen-year-old Glenn Morgan has lived next to the Rift her entire life and has no idea of what might be on the other side of it. Glenn's only friend, Kevin, insists the fence holds back a world of monsters and witchcraft, but magic isn't for Glenn. She has enough problems with reality: Glenn's mother disappeared when she was six, and soon after, she lost her scientist father to his all-consuming work on the mysterious Project. Glenn buries herself in her studies and dreams about the day she can escape. But when her father's work leads to his arrest, he gives Glenn a simple metal bracelet that will send Glenn and Kevin on the run---with only one place to go.
Thieftaker
by D. B. Jackson

Boston, 1767: In D.B. Jackson's Thieftaker, revolution is brewing as the British Crown imposes increasingly onerous taxes on the colonies, and intrigue swirls around firebrands like Samuel Adams and the Sons of Liberty. But for Ethan Kaille, a thieftaker who makes his living by conjuring spells that help him solve crimes, politics is for others…until he is asked to recover a necklace worn by the murdered daughter of a prominent family.

Suddenly, he faces another conjurer of enormous power, someone unknown, who is part of a conspiracy that reaches to the highest levels of power in the turbulent colony. His adversary has already killed—and not for his own gain, but in the service of his powerful masters, people for whom others are mere pawns in a game of politics and power. Ethan is in way over his head, and he knows it. Already a man with a dark past, he can ill afford to fail, lest his livelihood be forfeit. But he can't stop now, for his magic has marked him, so he must fight the odds, even though he seems hopelessly overmatched, his doom seeming certain at the spectral hands of one he cannot even see.
Sanctum
by Sarah Fine

"My plan: Get into the city. Get Nadia. Find a way out. Simple."

A week ago, seventeen-year-old Lela Santos's best friend, Nadia, killed herself. Today, thanks to a farewell ritual gone awry, Lela is standing in paradise, looking upon a vast gated city in the distance – hell. No one willingly walks through the Suicide Gates, into a place smothered in darkness and infested with depraved creatures. But Lela isn't just anyone – she's determined to save her best friend's soul, even if it means sacrificing her eternal afterlife.

As Lela struggles to find Nadia, she's captured by the Guards, enormous, not-quite-human creatures that patrol the dark city's endless streets. Their all-too human leader, Malachi, is unlike them in every way except one: his deadly efficiency. When he meets Lela, Malachi forms his own plan: get her out of the city, even if it means she must leave Nadia behind. Malachi knows something Lela doesn't – the dark city isn't the worst place Lela could end up, and he will stop at nothing to keep her from that fate.
Shadowlands
by Violette Malan

The long-awaited sequel to Violette Malan's acclaimed debut novel, The Mirror Prince.

The war in the Land of the Faerie has finally ended. Prince Cassandra dispatches Stormwolf, formerly a Hound but cured by his prince's magic and restored to the Rider he once was, to the Shadowlands to call home the People who remain refugees there. But Stormwolf finds the Hounds of the Wild Hunt now prey upon the souls of the humans, draining them of the magic which is the very lifeblood of the People. With the help of Valory Martin, a mortal psychic, Stormwolf must find the magic needed to defeat the Hunt before it's too late.
Adaptation
by Malinda Lo
Reese can't remember anything from the time between the accident and the day she woke up almost a month later. She only knows one thing: She's different now.

Across North America, flocks of birds hurl themselves into airplanes, causing at least a dozen to crash. Thousands of people die. Fearing terrorism, the United States government grounds all flights, and millions of travelers are stranded.

Among them are Reese and her debate team partner and longtime crush David, who are in Arizona when the disaster occurs. On their drive home to San Francisco, along a stretch of empty highway in the middle of the Nevada night, a bird flies into their headlights. The car flips over. When they wake up in a military hospital, the doctor won't tell them what happened, where they are-or how they've been miraculously healed.

Things become even stranger when Reese returns home. San Francisco feels like a different place with police enforcing curfew, hazmat teams collecting dead birds, and a strange presence that seems to be following her. When Reese unexpectedly collides with the beautiful Amber Gray, her search for the truth is forced in an entirely new direction-and threatens to expose a vast global conspiracy that the government has worked for decades to keep secret.

Adaptation is a bold contemporary science-fiction thriller from the acclaimed author of Ash.
House of Shadows
by Rachel Neumeier
Orphaned, two sisters are left to find their own way.
Krampus: The Yule Lord
by Brom
Brom's new dark fantasy book featuring Krampus, the Christmas Devil! A mysterious, sinister, dark fantasy epic that everyone will be obsessing about at Christmas. "I will always be here to remind you that it is not Santa Claus, nor is it Kris Kringle, or Father Christmas, or Sinterklaas, and it certainly is not Saint Nicholas. Santa Claus is but one more of your masquerades, one more brick in your fortress. I will not speak your true name. No, not here. Not so long as I sit rotting in this black pit. To hear your name echo off the dead walls of this prison, why that...that would be a sound to drive one into true madness. That name must wait until I again see the wolves chase Sol and Mani across the heavens. A day that draws near; a fortnight perhaps, and your sorcery will at long last be broken, your chains will fall away and the winds of freedom will lead me to you. You have sung your last ho, ho, ho, for I am coming for your head. For Odin, Loki, and all the fallen gods, for your treachery, for chaining me in this pit for five hundred years. But most of all I am coming to take back what is mine, to take back Yuletide. And with my foot upon your throat, I shall speak your name, your true name, and with death staring back at you, you will no longer be able to hide from your dark deeds, from the faces of all those you betrayed. I Krampus, Lord of Yule, son of Hel, bloodline of the great Loki, swear to cut your lying tongue from your mouth, your thieving hands from your wrist, and your jolly head from your neck."
Steampunk: Mary Shelley's Frankenstein
by Zdenko Basic, Manuel Sumberac (Illustrator)
Everyone is familiar with Mary Shelley's classic novel, but no one has read it like this! Frankenstein is the long celebrated gothic tale of a science experiment gone awry. But in this brand-new edition, Shelley's haunting horror story is transformed with the addition of steampunk-inspired art. With elaborate full-color illustrations throughout, this is a truly unique interpretation of Frankenstein. It's a fresh look at a classic story, spiked with gadgets, fashion, and steam-powered machinery inspired by the hottest trend in science-fiction. Releasing just in time for summer reading, teens will enjoy this classic novel with an awesome steampunk twist!
Destroyermen: Iron Gray Sea
by Taylor Anderson
The Spirit War (An Eli Monpress Novel)
by Rachel Aaron
Eli Monpress is vain. He's cocky. And he's a thief. All Eli Monpress wanted was the biggest bounty in the world. He never meant to have obligations, or friends, but master swordsman Josef Leichten and Nico, the daughter of the dead mountain, have saved Eli's life too many times to be called anything else
But, when a friend upsets your plans and ruins all your hard work, what's a thief to do? After years of running from his birthright, Josef is forced to return home and take up his title as prince. War is coming for humans and spirits between the Immortal Empress and the Council of Thrones, and Josef's little island is right in the middle.
But conquest isn't the Empress's only goal, she has a personal vendetta against a certain thief. What started as a simple side trip to help a friend is rapidly turning into the most dangerous job of Eli's career, but he can't back out now, not when Josef needs him. But when you're under attack from all sides, even the world's greatest thief can find himself cornered, and it's going to take all the fast talking Eli can muster to survive the next few days.
The Spiral Code
by James Edward Kaune
Glimmering
by Elizabeth Hand
It is 1999. The Last Days, say some; the First, say others. The climate has altered irrevocably, the cities have imploded into vicious shards, and the stars haven't been seen for months. The sky is a shimmering arras of reds and greens and golds, the result of global warming, it is thought.
Jack Finnegan, publisher of the world's last literary magazine, is dying of AIDS while he watches the floodwaters rise toward his decaying mansion on the Hudson. Trip Marlowe, a rock star addicted to the wild glories of the hallucinogenic drug IZE, is immortalizing himself as a digital VR icon.
Marz Candry, the "Hyacinth Girl" blooming under the canopy of the Glimmering, is waiting to bear Trip's child, while the fellahin and their underground cults are preparing the frenzies of the Night of the Thousand Years.
All these and more are drawn in to the seductive web of Leonard Thrope, the Warhol-like "sociocultural pathologist" who arrives from the East with his entourage bearing a gift: an elixir developed by an exiled scientist in a Tibetan lamasery. Jack (who tries everything, on principle) finds he is no longer HIV positive, no longer dying. Thanks to Fusax, something far more terrible, far more wonderful, far more unexpected is about to happen to Jack Finnegan and his world.
Dead Mann Running: A Hessius Mann Novel
by Stefan Pertucha
Just because a bullet has your name on it, doesn't mean you shouldn't duck… Either I'm stubborn or it's rigor mortis, but being dead didn't stop me from being a detective. But it's tough out there for a zombie. These days the life-challenged have to register and take monthly tests to prove our emotional stability. See, if we get too low, we go feral. And I've been feeling down lately myself.
So when a severed arm – yeah, just the arm – leaves a mysterious briefcase in my office, my assistant Misty thinks figuring out where it came from will keep me on track. But this job goes deeper and darker than I imagined. Turns out the people after the briefcase know more about my past life than I can remember, and even more about what I've become.
No Peace for the Damned
by Megan Powell
Magnolia Kelch is no stranger to pain. Beautiful and powerful, she's spent her entire life at the mercy of her sadistic father and the rest of the Kelch clan, who have tortured her and tested the limits of her powers. After one particularly heinous night that leaves Magnolia nearly dead, she finally sees her chance for escape…
But this first taste of freedom is short-lived when she collides with Thirteen, head of the Network—a secret organization dedicated to fighting supernatural criminals—who recruits her into the group. Even as she's coming to grips with this new life and the horrific memories that still haunt her, she's conflicted by her growing attraction to fellow team member Theo and the emergence of new, untested abilities. After months of grueling training, her loyalty to the team is tested when she learns her target is the Network's most wanted: the Kelch family.
Revenge may course through her veins, but so does the blood of the Kelches. And opposing her family may cost her the thing she treasures most. After all, Magnolia is still a Kelch. And the Kelch are damned.
Technomancer (Unspeakable Things: Book One)
by B.V. Larson
A new kind of alien invasion…
When Quentin Draith wakes up in a private sanatorium, he has no memory of who he is or how he received the injuries riddling his body. All he knows is that he has to get out, away from the drugs being pumped into him and back to the real world to search for answers. His first question: How did his friend Tony's internal organs fill with sand, killing him in a Las Vegas car crash?
After a narrow escape, he tracks down the basic facts: he is an investigator and blogger specializing in the supernatural—which is a good thing, because Quentin's life is getting stranger by the minute. It seems he is one of a special breed, a person with unusual powers. He's also the prime suspect in a string of murders linked by a series of seemingly mundane objects. The deeper he digs and the harder he works to clear his name, the more Quentin realizes that some truths are better off staying buried…
Bared Blade (A Fallen Blade Novel)
by Kelly McCullough
From the "inventive, irreverent" (Green Man Review) author of Broken Blade comes a new Fallen Blade novel featuring Aral Kingslayer. Former temple assassin Aral Kingslayer has a price on his head and a mark on his soul. After his goddess was murdered, Aral found refuge in the shadow jack business, fixing problems for those on the fringes of Tien's underworld.
It's a long step down from working for the Goddess of Justice, but it gives Aral and Triss—the living shadow who is his secret partner—a reason to get up in the morning. When two women hit a rough spot in the tavern Aral uses for an office, he and Triss decide to lend a helping hand--only to find themselves in the middle of a three-way battle to find an artifact that just might be the key to preventing a war. And with so many factions on their trail, Aral and Triss are attracting a lot more attention than anyone featured on ten thousand wanted posters can afford…
Citadels of the Lost: The Annals of Drakis: Book Two
by Tracy Hickman
The Rhonas Empire of elves is built upon a thirst for conquest, disdain for other races, and an appetite for hedonistic self-gratification. They have complete control of the Aether — the mystical substance that fuels their magic. One use of this Aether is to compel total obedience of the slaves drawn from the races they have defeated.
Even White Trash Zombies Get the Blues
by Diana Rowland
The Janus Affair: A Ministry of Peculiar Occurrences Novel
by Pip Ballantine & Tee Morris
Evildoers beware! Retribution is at hand, thanks to Britain's best-kept secret agents!!
Tin Swift: The Age of Steam
by Devon Monk
A Tale of Two Vampires: A Dark Ones Novel
by Katie MacAlister
Time isn't always on a vampire's side… Iolanthe Tennyson has had a very bad year—due in part to the very bad men in her life. So, she's accepted her cousin's invitation to spend the summer in Austria indulging in her photography hobby. There, rumors of a haunted forest draw Iolanthe into the dark woods—and into the eighteenth century… Nikola Czerny is a cursed man, forced by his half-brothers to live forever as a Dark One.
But his miserable existence takes an intriguing turn when a strange, babbling woman is thrown in his path. Iolanthe claims to know Nikola's daughter—three hundred years in the future. She also knows what fate—in the form of his murderous half-brothers—has in store for him. If only she knew the consequences of changing the past to save one good, impossibly sexy vampire…
The Legend of Jig Dragonslayer
by Jim C. Hines
Here, together for the first time, are the uproarious, unforgettable adventures of Jig the Goblin—the most unlikely hero you will ever meet. In this collected omnibus of Goblin Quest, Goblin Hero, and Goblin War, readers will follow the epic (if mostly accidental) exploits of Jig: a puny, clumsy, bespectacled runt of a goblin whose intelligence, wit, and unbelievable luck allow him to survive when fate thrusts him into a world much larger—and far more dangerous—than any he ever imagined...
Wake of the Bloody Angel
by Alex Bledsoe
Twenty years ago, a barmaid in a harbor town fell for a young sailor who turned pirate to make his fortune. But what truly became of Black Edward Tew remains a mystery—one that has just fallen into the lap of freelance sword jockey Eddie LaCrosse.
For years, Eddie has kept his office above Angelina's tavern, so when Angelina herself asks him to find out what happened to the dashing pirate who stole her heart, he can hardly say no—even though the trail is two decades old. Some say Black Edward and his ship, The Bloody Angel, went to bottom of the sea, taking with it a king's fortune in treasure. Others say he rules a wealthy, secret pirate kingdom. And a few believe he still sails under a ghostly flag with a crew of the damned.
To find the truth, and earn his twenty-five gold pieces a day, Eddie must take to sea in the company of a former pirate queen in search of the infamous Black Edward Tew…and his even more legendary treasure.
The Gift of Fire / On the Head of a Pin: Two Short Novels from Crosstown to Oblivion
by Walter Mosley

New York Times bestselling authorWalter Mosley delivers two speculative tales, in one volume, of everyday people exposed to life-altering truths.

The Gift of Fire

In ancient mythology, the Titan Prometheus was punished by the gods for bringing man the gift of fire—an event that set humankind on its course of knowledge. As punishment for making man as powerful as gods, Prometheus was bound to a rock; every day his immortal body was devoured by a giant eagle. But in The Gift of Fire, those chains cease to be, and the great champion of man walks from that immortal prison into present-day South Central Los Angeles.

On the Head of a Pin


The Coldest War
by Ian Tregillis
In Ian Tregillis' The Coldest War, a precarious balance of power maintains the peace between Britain and the USSR. For decades, Britain's warlocks have been all that stands between the British Empire and the Soviet Union—a vast domain stretching from the Pacific Ocean to the shores of the English Channel. Now each wizard's death is another blow to Britain's national security.

Meanwhile, a brother and sister escape from a top-secret facility deep behind the Iron Curtain. Once subjects of a twisted Nazi experiment to imbue ordinary people with superhuman abilities, then prisoners of war in the immense Soviet research effort to reverse-engineer the Nazi technology, they head for England.

Because that's where former spy Raybould Marsh lives. And Gretel, the mad seer, has plans for him.

As Marsh is once again drawn into the world of Milkweed, he discovers that Britain's darkest acts didn't end with the war. And while he strives to protect queen and country, he is forced to confront his own willingness to accept victory at any cost.
Dark Eyes
by William Richter
Wally was adopted from a Russian orphanage as a child and grew up in a wealthy New York City family. At fifteen, her obsessive need to rebel led her to life on the streets.

Now the sixteen-year-old is beautiful and hardened, and she's just stumbled across the possibility of discovering who she really is. She'll stop at nothing to find her birth mother before Klesko - her darkeyed father - finds her. Because Klesko will stop at nothing to reclaim the fortune Wally's mother stole from him long ago. Even if that means murdering his own blood. But Wally's had her own killer training, and she's hungry for justice.
Lucky Bastard
by S.G. Browne
Meet Nick Monday: a private detective who's more Columbo than Sam Spade, more Magnum P.I. than Philip Marlowe. As San Francisco's infamous luck poacher, Nick doesn't know whether his ability to swipe other people's fortunes with a simple handshake is a blessing or a curse. Ever since his youth, Nick has swallowed more than a few bitter truths when it comes to wheeling and dealing in destinies. Because whether the highest bidders of Nick's serendipitous booty are celebrities, yuppies, or douche bag vegans, the unsavory fact remains: luck is the most powerful, addictive, and dangerous drug of them all. And no amount of cappuccinos, Lucky Charms, or apple fritters can sweeten the notion that Nick might be exactly what his father once claimed—as ambitious as a fart. That is, until Tuesday Knight, the curvy brunette who also happens to be the mayor's daughter, approaches Nick with an irresistible offer: $100,000 to retrieve her father's stolen luck.

Could this high-stakes deal let Nick do right? Or will kowtowing to another greedmonger's demands simply fund Nick's addiction to corporate coffee bars while his morality drains down the toilet? Before he downs his next mocha, Nick finds himself at the mercy of a Chinese mafia kingpin and with no choice but to scour the city for the purest kind of luck, a hunt more titillating than softcore porn. All he has to do to stay ahead of the game is remember that you can't take something from someone without eventually paying like hell for it. . . .

Siege: As the World Dies, Book Three
by Rhiannon Frater
Siege is the conclusion to Rhiannon Frater's As the World Dies trilogy, which should appeal to fans of The Walking Dead. Both The First Days and Fighting to Survive won the Dead Letter Award from Mail Order Zombie. The First Days was named one of the Best Zombie Books of the Decade by the Harrisburg Book Examiner.

The zombie illness has shattered civilization. The survivors who have found tenuous safety in Texas defend their fort against the walking dead and living bandits.

Katie has made peace with the death of her wife and is pregnant and married to Travis, who has been elected Mayor. Jenni, her stepson, Jason; and Juan—Travis's righthand man—are a happy family, though Jenni suffers from PTSD. Both women are deadly zombie killers.

In Siege, the people of Ashley Oaks are stunned to discover that the vice president of the United States is alive and commanding the remnants of the US military. What's left of the US government has plans for this group of determined survivors.
Royal Street
by Suzanne Johnson
As the junior wizard sentinel for New Orleans, Drusilla Jaco's job involves a lot more potion-mixing and pixie-retrieval than sniffing out supernatural bad guys like rogue vampires and lethal were-creatures. DJ's boss and mentor, Gerald St. Simon, is the wizard tasked with protecting the city from anyone or anything that might slip over from the preternatural beyond.

Then Hurricane Katrina hammers New Orleans' fragile levees, unleashing more than just dangerous flood waters.

While winds howled and Lake Pontchartrain surged, the borders between the modern city and the Otherworld crumbled. Now, the undead and the restless are roaming the Big Easy, and a serial killer with ties to voodoo is murdering the soldiers sent to help the city recover.

To make it worse, Gerry has gone missing, the wizards' Elders have assigned a grenade-toting assassin as DJ's new partner, and undead pirate Jean Lafitte wants to make her walk his plank. The search for Gerry and for the serial killer turns personal when DJ learns the hard way that loyalty requires sacrifice, allies come from the unlikeliest places, and duty mixed with love creates one bitter gumbo.
Silence
by Michelle Sagara
It began in the graveyard. Ever since her boyfriend Nathan died in a tragic accident Emma had been coming to the graveyard at night. During the day she went through the motions at her prep school, in class, with her friends, but that's all it was. But tonight was different. Tonight Emma and her dog were not alone in the cemetery. There were two others there—Eric, who had just started at her school, and an ancient woman who looked as though she were made of rags. And when they saw Emma there, the old woman reached out to her with a grip as chilling as death….
Zac and the Dream Stealers
by Ross Mackenzie

It's up to one boy to take back the night!

Zac can't sleep. And neither can anyone else. A bunch of bad dreams keeps robbing the whole wide-awake world of rest, and one night as the clock strikes twelve, Zac is torn from his own not-so-sweet slumber to be tossed-and-turned into a strange, surreal realm. Nocturne, this land is called, and its frightening nightmares are a sign that a nasty band of dream stealers is seizing control. Zac won't rest -- he CAN'T rest -- until he finds a way to stop these silver-skulled "insomaniacs" and take back the night!

If he doesn't, you might never sleep again.

A big idea made beautifully simple, about the purest, most universal form of magic: dreams.
Life Guards in the Hamptons
by Celia Jerome
Publishers Weekly
Fans of Jerome's Willow Tate, a cheerfully melodramatic writer and Visualizer, will find much to enjoy in her fourth adventure. Willow tries to stay away from her psychic-ridden hometown of Paumanok Harbor and its hunky but incontrovertibly normal veterinarian, Matt, but is inevitably drawn back by a combination of mysteries, family obligations, and savage arthropods. Her part in the rescue of sea god M'ma (in 2011's Fire Works in the Hamptons) has attracted more supernatural attention, including a seabird with a speech impediment and a vengeful sea serpent bent on destroying Paumanok Harbor. Willow is an unlikely but affable protagonist, undercutting her neurotic self-absorption with cheerful humor and a strong desire to perform good deeds. Unfortunately, she never actually does very much, and the big climaxes aren't so much experienced as discussed at length.
Chicory Up
by Irene Radford
THE BATTLE FOR THE TEN ACRE WOOD CONTINUES..

Skene Falls, Oregon, was a typical small town where everyone knew everyone else's business. But even small towns have their secrets — sometimes magical ones. Skene Falls was not only home to Desdemona and Benedict Carrick and their parents, it was also the dwelling place of the Pixies. When Thistle Down was exiled from Pixie and stranded in a human body, it marked the beginning of a campaign that would prove dangerous to all. Could Thistle, her human friends, and one Pixie named Chicory avert disaster?

Suited
by Jo Anderton
Tanyana has chosen to help the Keeper, to stand against the Puppet Men, who continue to force the Debris into unnatural creations.

And when even her own suit becomes aggressive against her, Tanyana must weigh some very personal issues against her determination to serve the greater good.
The Hammer and the Blade
by Paul S. Kemp
Kill the demon.
Steal the treasure.
Retire to a life of luxury.
Sounds easy when you put it like that.
Unfortunately for Egil and Nix, when the demon they kill has friends in high places, retirement is not an option.

Egil and Nix, adventurers and swords for hire, are pulled into the dark schemes of a decadent family with a diabolical secret. A fast paced adventure redolent with the best of classic sword and sorcery tales.

vN: The First Machine Dynasty
by Madeline Ashby
Amy Peterson is a self-replicating humanoid robot known as a VonNeumann.

For the past five years, she has been grown slowly as part of a mixed organic/synthetic family. She knows very little about her android mother's past, so when her grandmother arrives and attacks her mother, Amy wastes no time: she eats her alive.

Now she carries her malfunctioning granny as a partition on her memory drive, and she's learning impossible things about her clade's history - like the fact that she alone can kill humans without failsafing...
The Killing Moon (Dreamblood)
by N.K. Jemisin
The city burned beneath the Dreaming Moon.

In the ancient city-state of Gujaareh, peace is the only law. Upon its rooftops and amongst the shadows of its cobbled streets wait the Gatherers - the keepers of this peace. Priests of the dream-goddess, their duty is to harvest the magic of the sleeping mind and use it to heal, soothe . . . and kill those judged corrupt.

But when a conspiracy blooms within Gujaareh's great temple, Ehiru - the most famous of the city's Gatherers - must question everything he knows. Someone, or something, is murdering dreamers in the goddess' name, stalking its prey both in Gujaareh's alleys and the realm of dreams. Ehiru must now protect the woman he was sent to kill - or watch the city be devoured by war and forbidden magic.
Blue Magic
by A.M. Dellamonica
This powerful sequel to the A.M. Dellamonica's Sunburst Award–winning contemporary fantasy Indigo Springs starts in the small town in Oregon where Astrid Lethewood discovered an underground river of blue liquid—Vitagua—that is pure magic. Everything it touches is changed. The secret is out—and the world will never be the same. Astrid's best friend, Sahara, has been corrupted by the blue magic, and now leads a cult that seeks to rule the world. Astrid, on the other hand, tries to heal the world.

Conflicting ambitions, star-crossed lovers, and those who fear and hate magic combine in a terrible conflagration, pitting friend against friend, magic against magic, and the power of nations against a small band of zealots, with the fate of the world at stake.

A Temptation of Angels
by Michelle Zink
Even angels make mistakes in this page-turning epic romance

When her parents are murdered before her eyes, sixteen-year-old Helen Cartwright finds herself launched into an underground London where a mysterious organization called the Dictata controls the balance of good and evil. Helen learns that she is one of three remaining angelic descendants charged with protecting the world's past, present, and future. Unbeknownst to her, she has been trained her whole life to accept this responsibility. Now, as she finds herself torn between the angelic brothers protecting her and the devastatingly handsome childhood friend who wants to destroy her, she must prepare to be brave, to be hunted, and above all to be strong, because temptation will be hard to resist, even for an angel.

Michelle Zink masterfully weaves historical fantasy with paranormal romance to create a gripping tale of love and betrayal.
Vengeance
by Ian Irvine
Ten years ago, two children witnessed a murder that still haunts them as adults.

Tali watched as two masked figures killed her mother and now, she has sworn revenge. Even though she is a slave. Even though she is powerless. Even though she is nothing in the eyes of those who live above ground, she will find her mother's killers and bring them to justice.

Rix, heir to Hightspall's greatest fortune, is tormented by the fear that he's linked to the murder, and by a sickening nightmare that he's doomed to repeat it.

When a chance meeting brings Tali and Rix together, the secrets of an entire kingdom are uncovered and a villain out of legend returns to throw the land into chaos. Tali and Rix must learn to trust each other and find a way to save the realm — and themselves.

Lover Reborn
by J.R. Ward
Ever since the death of his shellan, Tohrment is a heartbroken shadow of the vampire leader he once was. Brought back to the Brotherhood by a self-serving fallen angel, he fights again with ruthless vengeance- and is unprepared for a new tragedy. Seeing his beloved in dreams—trapped in a cold, desolate netherworld—he turns to the angel to save his former mate, only to despair at the path he himself must take to set her free. As war with the lessers rages, and a new clan of vampires vies for the Blind King's throne, Tohr struggles between an unforgettable past, and a future that he doesn't know he can live with… but can't seem to turn away from.
Deadlocked
by Charlaine Harris
It's vampire politics as usual around the town of Bon Temps, but never before have they hit so close to Sookie's heart...

Growing up with telepathic abilities, Sookie Stackhouse realized early on there were things she'd rather not know. And now that she's an adult, she also realizes that some things she knows about, she'd rather not see—like Eric Northman feeding off another woman. A younger one.

There's a thing or two she'd like to say about that, but she has to keep quiet—Felipe de Castro, the Vampire King of Louisiana (and Arkansas and Nevada), is in town. It's the worst possible time for a human body to show up in Eric's front yard—especially the body of the woman whose blood he just drank.

Now, it's up to Sookie and Bill, the official Area Five investigator, to solve the murder. Sookie thinks that, at least this time, the dead girl's fate has nothing to do with her. But she is wrong. She has an enemy, one far more devious than she would ever suspect, who's set out to make Sookie's world come crashing down.
Black Dawn:
by Rachel Caine
In Last Breath, the rain brought a new and dire threat to Morganville and its vampires... their ancient enemies, the draug. Now, the vampires are fighting a losing war, and it will fall to the residents of the Glass House: Michael, Eve, Shane and Claire, to take the fight to an enemy who threatens to destroy the town, forever.

Lovers of Morganville, rejoice: Black Dawn takes the intrigue, romance and nail-biting suspense of the series to its highest level yet!
Forged in Fire
by J.A. Pitts
Sarah Jane Beauhall, the blacksmith turned dragon slayer, has it all figured out—little things like dealing with the political intrigue of dragons who secretly run our world, and learning to wield the magic that she has been given by none other than Odin, who has been fighting the dragons for millennia. And then there is the matter of coming to terms with who she is…and how to build a life with her partner, Katie.
All these things are forced into the background however when a magic-wielding serial killer starts prowling the Pacific Northwest. And all of his victims have ties to Sarah.

Sarah must unravel the web she finds closing around her as a powerful necromancer and a crazed blood cult known as the Dragon Liberation Front work to tear apart everything she holds dear.


The Drowned Cities
by Paolo Bacigulupi
In this exhilarating companion to Printz Award winner and National Book Award finalist Ship Breaker, Paolo Bacigalupi brilliantly captures a dark future America that has devolved into unending civil wars, driven by demagogues who recruit children to become soulless killing machines. Two refugees of these wars, Mahlia and Mouse, are known as "war maggots": survivors who have barely managed to escape the unspeakable violence plaguing the war-torn lands of the Drowned Cities. But their fragile safety is threatened when they discover a wounded half-man--a bioengineered war beast named Tool, who is hunted by a vengeful band of soldiers. When tragedy strikes, Mahlia is faced with an impossible decision: risk everything to save the boy who once saved her, or flee to her own safety.

Drawing upon the brutal truths of current events, The Drowned Cities is a powerful story of loyalty, survival, and heart-pounding adventure.
So You Created a Wormhole
by Phil Hornshaw and Nick Hurwitch
Welcome, intrepid temporal explorers, to the world's first and only field manual/survival guide to time travel!
DON'T LEAVE THIS TIME PERIOD WITHOUT IT!
Humans from H. G. Wells to Albert Einstein to Bill & Ted have been fascinated by time travel-some say drawn to it like moths to a flame. But in order to travel safely and effectively, newbie travelers need to know the dos and don'ts. Think of this handy little book as the only thing standing between you and an unimaginably horrible death-or being trapped forever in another time or alternate reality. You get:
Essential time travel knowledge:
Choosing the right time machine, from DeLoreans to hot tubs to phone booths-and beyond
What to say-and what NOT to say-to your doppelganger
Understanding black holes and Stephen Hawking's term "spaghettification" (no, it's not a method of food preperation; yes, it is a horrifically painful way to meet your end)
The connection between Einstein's General Theory of Relativity, traversing wormholes and the 88 mph speed requirement
The possible consequences of creating a time paradox-including, but not limited to, the implosion of the universe
Survival tips for nearly any sticky time travel situation:
How to befriend a dinosaur and subsequently fight other dinosaurs with that dinosaur
Instructions to build your very own Rube Goldberg Time Machine
Crusading-for fun and profit
Tips on battling cowboys, pirates, ninjas, samurai, Nazis, Vikings, robots and space marines
How to operate a microwave oven
Enjoying the servitude of robots and tips for living underground when they inevitably rise up against us
Doubletake: A Cal Leandros Novel (Cal and Niko)
by Rob Thurman
Half-human/half-monster Cal Leandros knows that family is a pain. But now that pain belongs to his half-brother, Niko. Niko's shady father is in town, and he needs a big favor. Even worse is the reunion being held by the devious Puck race-including the Leandros' friend, Robin- featuring a lottery that no Puck wants to win.

As Cal tries to keep both Niko and Robin from paying the ultimate price for their kin, a horrific reminder from Cal's own past arrives to remind him that blood is thicker than water-and that's why it's so much more fun to spill.
The Helix War
by Edward Willett
"Marseguro"

A BATTLE FOR SURVIVAL ON A DISTANT WATER WORLD

After a worldwide disaster strikes Earth, the planet is taken over by a fanatical religious theocracy. Scientist Victor Hansen flees with a staff of non-genetically modified humans and young members of his newly created race, the Selkies, to Marseguro, a distant water world. But their peace and freedom is threatened when a traitor calls forth a strike force from Earth, and Victor's own grandson, Richard, is with them. What Richard Hansen discovers may alter not only his own destiny but that of Marseguro and Earth as well.

and

"Terra Insegura"

from the author of marseguro-The battle for survival returns to earth

Marseguro, a water world far from Earth, is home to a colony of humans and the Selkies, a water-dwelling race created from modified human DNA. For seventy years the colony has lived in peace. Then Earth discovers Marseguro, and a strike force is sent to eradicate this "abomination." But Marseguro has created a genetically tailored plague to use against Earth's Holy Warriors. With the enemy defeated, the people of Marseguro feel they are safe. But Chris Keating, the traitor who signaled Marseguro's location to the Holy Warriors, has fled to Earth, unknowingly carrying the deadly plague within him. The people of Marseguro feel they must send a ship to Earth with a life-saving vaccine. Only time will tell what awaits them when they reach their destination.

The Return Man
by V.M. Zito
The outbreak tore the US in two. The east remains a safe haven. The west has become a ravaged wilderness, known by survivors as the Evacuated States. It is here that Henry Marco makes his living. Hired by grieving relatives, he tracks down the dead and delivers peace.
Now Homeland Security wants Marco for a mission unlike any other. He must return to California, where the apocalypse began. Where a secret is hidden. And where his own tragic past waits to punish him again.

But in the wastelands of America, you never know who - or what - is watching you.

Emperor Mollusk versus The Sinister Brain
by A. Lee Martinez
Emperor Mollusk.
Intergalactic Menace. Destroyer of Worlds. Conqueror of Other Worlds. Mad Genius. Ex-Warlord of Earth.

Not bad for a guy without a spine.

But what's a villain to do after he's done . . . everything. With no new ambitions, he's happy to pitch in and solve the energy crisis or repel aliens invaders should the need arise, but if he had his way, he'd prefer to be left alone to explore the boundaries of dangerous science. Just as a hobby, of course.

Retirement isn't easy though. If the boredom doesn't get him, there's always the Venusians. Or the Saturnites. Or the Mercurials. Or . . . well, you get the idea. If that wasn't bad enough, there's also the assassins of a legendary death cult and an up-and-coming megalomaniac (as brilliant as he is bodiless) who have marked Emperor for their own nefarious purposes. But Mollusk isn't about to let the Earth slip out of his own tentacles and into the less capable clutches of another. So it's time to dust off the old death ray and come out of retirement. Except this time, he's not out to rule the world. He's out to save it from the peril of THE SINISTER BRAIN!

Chrysanthe
by Yves Meynard

Christine, the princess and heir to the real world of Chrysanthe, is kidnapped as a small child by a powerful magician and exiled in a Made World that is a version of our present reality. In exile, supervised by her strict "uncle"(actually a wizard in disguise), she undergoes bogus memory recovery therapy, through which she is forced to remember childhood rape and abuse by her parents and others. She is terribly stunted emotionally by this terrifying plot, but at seventeen discovers it is all a lie. Christine escapes with a rescuer, Sir Quentin, a knight from Chrysanthe, in a thrilling chase across realities.

Once home, the magical standoff caused by her exile is broken, and a war begins, in spite of the best efforts of her father, the king, and his wizard, Melogian. And that war, which takes up nearly the last third of the work, is a marvel of magical invention and terror, a battle between good and evil forces that resounds with echoes of the great battles of fantasy literature.
Real Vampires Hate Skinny Jeans
by Gerry Bartlett
Someone is eating for two...

Full-figured vampire Glory St. Clair thinks things are finally going her way. She's no longer possessed by a demon, the legions of hell aren't on her tail, and her love life is heating up since she managed to reconnect with her maker-and longtime lover-Jeremy Blade.

When a pregnant demon shows up on her doorstep, Glory knows that everything is about to go to hell. Alesa is claiming that the baby she's carrying is Rafe's, conceived while she was inhabiting Glory's body. A clever trap? Or could it be true?

Booties and bibs are the last thing on Glory's mind when she discovers dark secrets from her own forgotten past. Who is she? What is she? And how will the men in her life deal with the fact that she may be more powerful than she knew? One thing is certain. Glory has way more to worry about than fitting into her favorite pair of jeans..

Evil Dark
by Justin Gustainis
My name's Markowski. I carry a badge. Also, a crucifix, some wooden stakes, a big vial of holy water, and a 9mm Beretta loaded with silver bullets.
A series of seemingly motiveless murders of supernatural creatures points to a vigilante targeting the supe community. Markowski wouldn't normally have much of a problem with that, but his daughter may be next on the killer's list...
Alien Diplomacy (Alien Novels)
by Gini Koch
Being newlyweds and new parents is challenging enough. But Jeff and Kitty Martini are also giving up their roles as super-being exterminators and Commanders in Centaurion Division while mastering the political landscape as the new heads of Centaurion's Diplomatic Corps. Enter a shadowy assassination plot and a new set of anti-alien conspirators, and nothing will ever be the same...

Banner of the Damned
by Sherwood Smith
Princess Lasva is about to be named heir to her childless sister, the queen. But, when the queen finally bears an heir, Lasva's future is shattered. Grief-stricken, she leaves her country of Colend and falls into the arms of Prince Ivandred of Marloven Hesea. His people are utterly different-with their expertise in riding, weaponry, and magic- and the two soon marry.

When the sensational news makes its way to Lasva's sister, the queen worries for Lasva at the hands of the Marlovens, whose king's mage is in league with the magical land of Norsunder-considered by Colendi to be their enemy. The queen orders Emras, a scribe, to guard Lasva.

But it may be too late-Lasva is already deeply involved with the Marlovens and their magic. War wages on, and all are forced to redefine love, loyalty, and power...
Silver
by Rhiannon Held
Andrew Dare is a werewolf. He's the enforcer for the Roanoke pack, and responsible for capturing or killing any Were intruders in Roanoke's territory. But the lone Were he's tracking doesn't smell or act like anyone he's ever encountered. And when he catches her, it doesn't get any better. She's beautiful, she's crazy, and someone has tortured her by injecting silver into her veins. She says her name is Silver, and that she's lost her wild self and can't shift any more.

The packs in North America have a live-and-let-live attitude, and try not to overlap with each other. But Silver represents a terrible threat to every Were on the continent.

Andrew and Silver will join forces to track down this menace while discovering their own power and their passion for each other.
The Troupe
by Robert Jackson Bennett
Vaudeville: mad, mercenary, dreamy, and absurd, a world of clashing cultures and ferocious showmanship and wickedly delightful deceptions.
But sixteen-year-old pianist George Carole has joined vaudeville for one reason only: to find the man he suspects to be his father, the great Heironomo Silenus. Yet as he chases down his father's troupe, he begins to understand that their performances are strange even for vaudeville: for wherever they happen to tour, the very nature of the world seems to change.

Because there is a secret within Silenus's show so ancient and dangerous that it has won him many powerful enemies. And it's not until after he joins them that George realizes the troupe is not simply touring: they are running for their lives.

And soon...he is as well.
Soulless: The Manga, Vol. 1 (The Parasol Protectorate (Manga))
by Gail Carriger
Alexia Tarabotti is laboring under a great many social tribulations. First, she has no soul. Second, she's a spinster whose father is both Italian and dead. Third, she was rudely attacked by a vampire, breaking all standards of social etiquette.

Where to go from there? From bad to worse apparently, for Alexia accidentally kills the vampire -- and then the appalling Lord Maccon (loud, messy, gorgeous, and werewolf) is sent by Queen Victoria to investigate. With unexpected vampires appearing and expected vampires disappearing, everyone seems to believe Alexia responsible. Can she figure out what is actually happening to London's high society? Or will her soulless ability to negate supernatural powers prove useful or just plain embarrassing? Finally, who is the real enemy, and do they have treacle tart?

Timeless
by Gail Carriger
Alexia Tarabotti, Lady Maccon, has settled into domestic bliss. Of course, being Alexia, such bliss involves integrating werewolves into London High society, living in a vampire's second best closet, and coping with a precocious toddler who is prone to turning supernatural willy-nilly. Even Ivy Tunstell's acting troupe's latest play, disastrous to say the least, cannot put a damper on Alexia's enjoyment of her new London lifestyle.

Until, that is, she receives a summons from Alexandria that cannot be ignored. With husband, child, and Tunstells in tow, Alexia boards a steamer to cross the Mediterranean. But Egypt may hold more mysteries than even the indomitable Lady Maccon can handle. What does the vampire Queen of the Alexandria Hive really want from her? Why is the God-Breaker Plague suddenly expanding? And how has Ivy Tunstell suddenly become the most popular actress in all the British Empire?
The Kingdoms of Dust
by Amanda Downum
With her master dead and her oaths foresworn, necromancer and spy Isyllt Iskaldur finds herself in exile. Hounded by assassins, she seeks asylum in Assar, the empire she so recently worked to undermine.
Warlords threaten the empire's fragile peace, and the empress is beset by enemies within the court. Even worse, darkness stirs in the deep desert. Ancient spirits long held captive are waking - spirits that can destroy Assar faster than any army.

Accompanied by an outcast jinn, Isyllt must travel into the heart of the desert to lay the darkness there to rest once more. But her sympathies are torn between the captive spirits and the order of mages sworn to bind them. And whichever choice she makes could raze the empire to dust.

The Drowning Girl
by Caitlin R. Kiernan
India Morgan Phelps-Imp to her friends-is schizophrenic. Struggling with her perceptions of reality, Imp must uncover the truth about her encounters with creatures out of myth-or from something far, far stranger...
Carpathia
by Matt Forbeck
It's Titanic meets 30 Days of Night.

When the survivors of the Titanic are picked up by the passenger steamship Carpathia, they thought their problems were over.

But something's sleeping in the darkest recesses of the ship. Something old. Something hungry.
Soul Bound
by Mari Mancusi
Sunny McDonald and her vampire boyfriend, Magnus, are on the run-accused of treason and wanted alive...or undead. And her twin is the slayer sent to track them down.

Rayne would do anything to save her twin sister, Sunny, from the Vampire Consortium dictator who wants her dead. Instead, she's been commissioned by Slayer Inc. to find Sunny and Magnus and deliver them to the Consortium...which Rayne knows means certain death. She also knows that if she and her boyfriend, Jareth, disobey orders, they are signing not only their own death warrants, but also those of every vampire in the Blood Coven.

As a rival slayer with a personal vendetta moves in, Rayne and Jareth must do something to stop her. So they embark on their most dangerous journey yet, deep beneath the streets of New York City and through the Gates of the Underworld. But when a greedy god demands the ultimate sacrifice, will Rayne be forced to choose between her sister...and the vampire she loves?
Fair Game
by Patricia Briggs
Patricia Briggs, the #1 New York Times bestselling author of the Mercy Thompson novels, "always enchants her readers." (Lynn Viehl, New York Times bestselling author) Now her Alpha and Omega series-set in a world of shifting shapes, loyalty, and passion- brings werewolves out of the darkness and into a society where fear and prejudice could make the hunters prey...

They say opposites attract. And in the case of werewolves Anna Latham and Charles Cornick, they mate. The son-and enforcer-of the leader of the North American werewolves, Charles is a dominant alpha. While Anna, an omega, has the rare ability to calm others of her kind.

Now that the werewolves have revealed themselves to humans, they can't afford any bad publicity. Infractions that could have been overlooked in the past must now be punished, and the strain of doing his father's dirty work is taking a toll on Charles.

Nevertheless, Charles and Anna are sent to Boston, when the FBI requests the pack's help on a local serial killer case. They quickly realize that not only the last two victims were werewolves-all of them were. Someone is targeting their kind. And now Anna and Charles have put themselves right in the killer's sights...
Vampire's Kiss
by Veronica Wolff
As someone who has survived her first year as an Acari recruit, Drew's ultimate goal is to become a Watcher and be paired up with a Vampire agent. Except nothing is as it seems. The vampire Alcántara is as sinister as he is sexy, Ronan is more distant than ever, and it turns out there are other vampires out there. Bad ones. They've captured one of the Watcher vamps and are torturing him for information-and Drew is going undercover to rescue him.

But when their vampire prisoner turns out to be a gorgeous bad boy, Drew's first mission quickly turns into more than she bargained for...
Bridge of Dreams
by Anne Bishop
When wizards threaten Glorianna Belladonna and her work to keep Ephemera balanced, her brother Lee sacrifices himself in order to save her-and ends up an asylum inmate in the city of Vision.

But a darkness is spreading through Vision, perplexing the Shamans who protect it. And Lee is the only one who can shed any light on its mysteries...
172 Hours on the Moon
by Johan Harstad, Tara Chace
Everyone said sending teenagers into space would be their opportunity of a lifetime...

It's been decades since anyone last set foot on the moon. But three ordinary teens are about to change that--and their lives--forever. Mia knows this will be her punk band's ticket to fame and fortune. Midori believes it's her way out of her restrictive lifestyle in Japan. And Antoine just wants to get as far away from his ex-girlfriend as possible. But little do they know that something sinister is waiting for them on the dark side of the moon. And in the black vastness of space, no one is coming to save them... Strap yourself in for this chilling adventure from a young Norwegian author on the rise. You'll want to keep your lights on long after you've read the last page.
Wide Open
by Deborah Coates
When Sergeant Hallie Michaels comes back to South Dakota from Afghanistan on ten days' compassionate leave, her sister Dell's ghost is waiting at the airport to greet her.
The sheriff says that Dell's death was suicide, but Hallie doesn't believe it. Something happened or Dell's ghost wouldn't still be hanging around. Friends and family, mourning Dell's loss, think Hallie's letting her grief interfere with her judgment.

The one person who seems willing to listen is the deputy sheriff, Boyd Davies, who shows up everywhere and helps when he doesn't have to. As Hallie asks more questions, she attracts new ghosts, women who disappeared without a trace. Soon, someone's trying to beat her up, burn down her father's ranch, and stop her investigation.

Hallie's going to need Boyd, her friends, and all the ghosts she can find to defeat an enemy who has an unimaginable ancient power at his command.
Sparks Fly
by Katie MacAlister
The First Dragon has Ysolde de Bouchier in his sights demanding
that she right past wrongs. So, with the help of some familiar friends, Ysolde sets into motion an elaborate plan that will have repercussions throughout the mortal and immortal worlds. But when a member of her family is held hostage, no one is safe from the fire of her rage...
Dark Magic
by James Swain
Peter Warlock is a magician with a dark secret. Every night, he amazes audiences at his private theater in New York, where he performs feats that boggle the imagination. But his day job is just a cover for his otherworldly pursuits: Peter is a member of an underground group of psychics who gaze into the future to help prevent crimes.

No one, not even his live-in girlfriend, knows the truth about Peter—until the séance when he foresees an unspeakable act of violence that will devastate the city. As Peter and his friends rush to prevent tragedy, Peter discovers that a shadowy cult of evil psychics, the Order of Astrum, know all about his abilities. They are hunting him and his fellow psychics down, one by one, determined to silence them forever.
Songs of the Earth
by Elspeth Cooper
The Book of Eador, Abjurations 12:14, is very clear: Suffer ye not the life of a witch. For a thousand years, the Church Knights have obeyed that commandment, sending to the stake anyone who can hear the songs of the earth. There are no exceptions, not even for one of their own.

Novice Knight Gair can hear music no one else can, beautiful, terrible music: music with power. In the Holy City, that can mean only one thing: death by fire—until an unlikely intervention gives him a chance to flee the city and escape the flames.

With the Church Knights and their witchfinder hot on his heels, Gair hasn't time to learn how to use the power growing inside him, but if he doesn't master it, that power will tear him apart. His only hope is the secretive Guardians of the Veil, though centuries of persecution have almost destroyed their Order, and the few Guardians left have troubles of their own.

For the Veil between worlds is weakening, and behind it, the Hidden Kingdom, ever-hungry for dominion over the daylight realm, is stirring. Though he is far from ready, Gair will find himself fighting for his own life, for everyone within the Order of the Veil, and for the woman he has come to love.

Touchstone
by Melanie Rawn
Cayden Silversun is part Elven, part Fae, part human Wizard—and all rebel. His aristocratic mother would have him follow his father to the Royal Court, to make a high society living off the scraps of kings. But Cade lives and breathes for the theater, and he's good—very, very good. With his company, he'll enter the highest reaches of society and power, as an honored artist—or die trying. Cade combines the talents of Merlin, Shakespeare, and John Lennon: a wholly charming character in a remarkably original fantasy world created by a mistress of the art.
Discount Armageddon: An InCryptid Novel
by Seanan McGuire
Ghoulies. Ghosties. Long-legged beasties. Things that go bump in the night... The Price family has spent generations studying the monsters of the world, working to protect them from humanity-and humanity from them. Enter Verity Price. Despite being trained from birth as a cryptozoologist, she'd rather dance a tango than tangle with a demon, and is spending a year in Manhattan while she pursues her career in professional ballroom dance. Sounds pretty simple, right? It would be, if it weren't for the talking mice, the telepathic mathematicians, the asbestos supermodels, and the trained monster-hunter sent by the Price family's old enemies, the Covenant of St. George. When a Price girl meets a Covenant boy, high stakes, high heels, and a lot of collateral damage are almost guaranteed. To complicate matters further, local cryptids are disappearing, strange lizard-men are appearing in the sewers, and someone's spreading rumors about a dragon sleeping underneath the city...
Unbroken: Outcast Season: Book Four
by Rachel Caine
For millennia, Cassiel was a powerful Djinn-until she was exiled to live among mortals. Now the threat of an apocalypse looms, and Cassiel is in danger of losing everything she has come to hold dear...

As the world begins to fall apart around her, Cassiel finds herself fighting those she once called her own-the Djinn. With Weather Warden Luis Rocha and the rescued child Ibby by her side, Cassiel struggles to find a way to protect those that are in her charge and come to terms with the leadership role she never asked for.

Cassiel is opposed by a powerful Djinn bent on raising an army of kidnapped Warden children to bring about nothing less than the end of the world. It will take everything Cassiel has to stop the Djinn from starting a war that will wipe all of humanity from the face of the earth. She knows that this might not be a battle she can survive, but protecting those she loves is worth any cost...

The Modern Fae's Guide to Surviving Humanity
Edited by Joshua Palmatier and Patricia Bray
What if the fae were still here, living among us? Perhaps living in secret, doing their best to pass for human? Or perhaps their existence is acknowledged, but they're still struggling to fit in. How have they survived? Are they outcasts clinging to the edges of society, or do their powers ensure success in the mortal realm? Here are fourteen fabulous tales-ranging from humor to dark fantasy-that explore how the creatures of fae are fitting into the modern world.
The Order of the Scales: The Memory of Flames, Book III
by Stephen Deas
Having survived Jehal's betrayal, former Queen Zafir is determined to take back control of the kingdom. To that end, she seizes Jehal's wife and son as hostages. Desperate to save his queen and his heir, Jehal makes a tentative peace with the dragons of the north, and prepares to fly against his enemies.

But as politics throw the realms of men into turmoil, a far greater danger threatens. The dragons are awakening from the spells cast upon them, and returning to their native fury. They are out for revenge. And that revenge will be brutal.
Harbinger
by Sara Wilson Etienne
Girl, Interrupted meets Beautiful Creatures in this fast-paced thriller

When sixteen-year-old Faye arrives at Holbrook Academy, she doesn't expect to find herself exactly where she needs to be. After years of strange waking visions and nightmares, her only comfort the bones of dead animals, Faye is afraid she's going crazy. Fast.

But her first night at Holbrook, she feels strangely connected to the school and the island it sits on, like she's come home. She's even made her first real friends, but odd things keep happening to them. Every morning they wake on the floors of their dorm rooms with their hands stained red.

Faye knows she's the reason, but what does it all mean? The handsome Kel tries to help her unravel the mystery, but Faye is certain she can't trust him; in fact, he may be trying to kill her - and the rest of the world too.
Pure
by Julianna Baggott
We know you are here, our brothers and sisters . . .

Pressia barely remembers the Detonations or much about life during the Before. In her sleeping cabinet behind the rubble of an old barbershop where she lives with her grandfather, she thinks about what is lost-how the world went from amusement parks, movie theaters, birthday parties, fathers and mothers . . . to ash and dust, scars, permanent burns, and fused, damaged bodies. And now, at an age when everyone is required to turn themselves over to the militia to either be trained as a soldier or, if they are too damaged and weak, to be used as live targets, Pressia can no longer pretend to be small. Pressia is on the run.

Burn a Pure and Breathe the Ash . . .
There are those who escaped the apocalypse unmarked. Pures. They are tucked safely inside the Dome that protects their healthy, superior bodies. Yet Partridge, whose father is one of the most influential men in the Dome, feels isolated and lonely. Different. He thinks about loss-maybe just because his family is broken; his father is emotionally distant; his brother killed himself; and his mother never made it inside their shelter. Or maybe it's his claustrophobia: his feeling that this Dome has become a swaddling of intensely rigid order. So when a slipped phrase suggests his mother might still be alive, Partridge risks his life to leave the Dome to find her.

When Pressia meets Partridge, their worlds shatter all over again.

Intruder: Foreigner #13
by C.J. Cherryh
In the wake of civil war, Bren Cameron, the brilliant human diplomat of the alien atevi civilization, has left the capital and sought refuge at his country estate, Najida. But now he is trapped inside Najida-which has been surrounded by enemies- with the powerful grandmother of his ally, Tabiniaiji, atevi leader of the Western Association. Ilisidi, the aiji-dowager, is not inclined to be passive and sends Bren into enemy territory, to the palace of the leader of the rebels.

Bren's mission is to negotiate with Machigi-a young atevi lord who has never actually seen a human-and somehow persuade him to cease his hostile actions against the west. Is Bren a shrewd enough negotiator to stay alive, and not alienate Ilisidi or Tabini, while also representing the interests of their enemy?

The Galahad Legacy
by Dom Testa
The electrifying conclusion to the epic young adult science fiction series that began with The Comet's Curse

Council leader Triana Martell has returned from her journey through the mysterious wormhole, but she isn't alone. She is accompanied by the ambassador of an alien race—the Dollovit.

While the Council and crew of Galahad struggle to come to terms with the existence of the Dollovit, the ship begins to flounder. The radiation shields threaten to fail, damaged by the appearance of multiple wormholes. The Dollovit have a proposal for the crew: an offer of assistance that could be their only hope for survival. But their offer comes with an astronomical price. Beset with doubts and surrounded by danger, can Triana and her crew find a way to reach their destination—a new home for the human race?
Gambling with Galaxies
by Paul Wesson

"If you want a swashbuckling story of the spaceways, with romance and humour, this is it.. Jale is the charismatic captain of the space hearse Rigor Mortis, ably assisted by his first mate who is an android version of Sherlock Holmes. This surrealistic pair have, however, a very practical job: find who is decimating the Milky Way with the dread disease CLAG. This kills by simply exploding its victims. The plot curdles when our two heroes discover a pretty stowaway, Pippin, who forsakes her beloved garden to go careening across the Galaxy with Jale. This reviewer likes to be entertained, and the book certainly does that. The storyline is fast-paced and funny, but occasionally the characters cast psychological shadows on it from their troubles pasts. Nevertheless, it is hard not to identify with Jale, Sherlock and Pippin as they struggle against massive odds to protect the people of the Milky Way from the ravages of the CLAG disease. Better is that you get a drink and ride along in the Rigor Mortis as it gambles and gambols among the galaxies.." -Isaac Asinine (Times of Trantor)
The Thunderblade
by Kevin L. Perkins
Eric's headaches are killing him-literally. But before he can drive his GTO over a California cliff he is jolted into a future time where he is asked to help good defeat evil. The Thunderblade, a riveting back-to-the-future novel by Kevin Perkins, puts Oberon, a good wizard, and a colorful cast of dragons, shapeshifters and valiant rangers, against two evil wizards, Reksor and Magnus. Eric learns to wield the Thunderblade, a magical sword that is the only hope to defeat the massive armies of Reksor and Magnus. And he trades in his Pontiac for a fire-breathing red dragon names Coranth. Can Eric and Coranth join and unleash the colossal energies that will save the kingdom??
Heir of Novron (Riyria Revelations)
by Michael J. Sullivan
The New Empire intends to mark its victory over the Nationalists with a bloody celebration. On the high holiday of Wintertide, the Witch of Melengar will be burned and the Heir of Novron executed. On that same day the Empress faces a forced marriage, with a fatal accident soon follow. The New Empire is confident in the totality of its triumph but there's just one problem-Royce and Hadrian have finally found the true Heir of Novron---and they have their own holiday plans.
Dead Harvest
by Chris F. Holm
Meet Sam Thornton, Collector of Souls.

Sam's job is to collect the souls of the damned, and ensure their souls are dispatched to the appropriate destination.

But when he's dispatched to collect the soul of a young woman he believes to be innocent of the horrific crime that's doomed her to Hell, he says something no Collector has ever said before.

"No."
The Alchemist of Souls: Night's Masque, Volume 1
by Anne Lyle
When Tudor explorers returned from the New World, they brought back a name out of half-forgotten Viking legend: skraylings. Red-sailed ships followed in the explorers' wake, bringing Native American goods--and a skrayling ambassador--to London. But what do these seemingly magical beings really want in Elizabeth I's capital?

Mal Catlyn, a down-at-heel swordsman, is seconded to the ambassador's bodyguard, but assassination attempts are the least of his problems. What he learns about the skraylings and their unholy powers could cost England her new ally--and Mal his soul.
Blackbirds
by Chuck Wendig
Miriam Black knows when you will die.

Still in her early twenties, she's foreseen hundreds of car crashes, heart attacks, strokes, suicides, and slow deaths by cancer. But when Miriam hitches a ride with truck driver Louis Darling and shakes his hand, she sees that in thirty days Louis will be gruesomely murdered while he calls her name.

Miriam has given up trying to save people; that only makes their deaths happen. But Louis will die because he met her, and she will be the next victim. No matter what she does she can't save Louis. But if she wants to stay alive, she'll have to try.

The Lost Goddess
by Tom Knox
From the internationally bestselling author of The Genesis Secret-a seductive, exotic new thriller

In the silent caves beneath France, young archaeologist Julia Kerrigan unearths an ancient skull-with a hole bored through the forehead. After she reveals her discovery, her mentor is brutally murdered. Deep in the jungles of Southeast Asia, photographer Jake Thurby is offered a mysterious assignment by a beautiful Cambodian lawyer who is investigating finds at the two-thousand-year-old Plain of Jars-finds that shadowy forces want kept secret.

From the temples of Angkor Wat and the wild streets of Bangkok to the prehistoric caves in Western Europe, what links Jake's and Julia's discoveries is a strange, demonic woman whose unquenchable thirst for vengeance-and the horrors she seeks to avenge- are truly shocking.

Readers have become enthralled by Knox's vivid blend of buccaneering modern adventure, gothic horror, and grand intellectual puzzles. The Lost Goddess is his most exciting novel to date.

Range of Ghosts
by Elizabeth Bear
Temur, grandson of the Great Khan, is walking away from a battlefield where he was left for dead. All around lie the fallen armies of his cousin and his brother, who made war to rule the Khaganate. Temur is now the legitimate heir by blood to his grandfather's throne, but he is not the strongest. Going into exile is the only way to survive his ruthless cousin.

Once-Princess Samarkar is climbing the thousand steps of the Citadel of the Wizards of Tsarepheth. She was heir to the Rasan Empire until her father got a son on a new wife. Then she was sent to be the wife of a Prince in Song, but that marriage ended in battle and blood. Now she has renounced her worldly power to seek the magical power of the wizards. These two will come together to stand against the hidden cult that has so carefully brought all the empires of the Celadon Highway to strife and civil war through guile and deceit and sorcerous power.
Almost Everything
by Tate Hallaway
Ever since her father banished the half-witch, half-vampire Ana Parker and vampire knight Elias from the court of the Northern vampires, Ana has been trying to live a normal life. But when the Prince of the Southern Region vampires informs Ana that they're on the brink of war and she accidentally offers up Elias as a peace offering, the princess knows that she's going to need some help to get out of this situation.

With Ana's boy drama meter hitting an all time high, summer in St. Paul is heating up for all the wrong reasons...
Undone Deeds
by Mark Del Franco
Connor Grey is a druid consultant for the Boston PD on their "strange" cases. So his world is turned upside down when he suddenly finds that he himself has become one. Wrongly accused of a terrorist attack that rocked the city to its core, Connor evades arrest by going underground, where rumors of war are roiling. A final confrontation between the Celtic and Teutonic fey looks inevitable-with Boston as the battlefield...
Apocalypse to Go
by Katharine Kerr
Nola O'Grady has enough trouble when a were-leopard accuses her of receiving stolen property. But when her younger brother Michael goes searching for their missing father, he lands himself and his brother, Sean, in a world of hurt-quite literally-in a deviant world version of San Francisco.

Can Nola and her partner in the Apocalypse Squad, Israeli Interpol agent Ari Nathan, find her brothers in time to save them from death by radiation poisoning? The search will lead them through a city of secrets, but the worst secret of all lurks at the heart of the only thing Nola loves more than Ari: her family.
Westward Weird
Edited by Martin H. Greenberg and Kerrie Hughes

From a Western circus where monsters and heroes collide, to a Civil War robot that clanks into battle, to a mining family that encounters parallel universes, Westward Weird features thirteen original stories that open the Old West to new frontiers of science fiction and fantasy.
Shadow Ops: Control Point
by Myke Cole
Lieutenant Oscar Britton of the Supernatural Operations Corps has been trained to hunt down and take out people possessing magical powers. But when he starts manifesting powers of his own, the SOC revokes Oscar's government agent status to declare him public enemy number one.
Throne of the Crescent Moon
by Saladin Ahmed
The Crescent Moon Kingdoms, home to djenn and ghuls, holy warriors and heretics, are at the boiling point of a power struggle between the iron- fisted Khalif and the mysterious master thief known as the Falcon Prince. In the midst of this brewing rebellion a series of brutal supernatural murders strikes at the heart of the Kingdoms. It is up to a handful of heroes to learn the truth behind these killings.

Doctor Adoulla Makhslood, "the last real ghul hunter in the great city of Dhamsawaat," just wants a quiet cup of tea. Three score and more years old, he has grown weary of hunting monsters and saving lives, and is more than ready to retire from his dangerous and demanding vocation. But when an old flame's family is murdered, Adoulla is drawn back to the hunter's path.

Raseed bas Raseed, Adoulla's young assistant, is a hidebound holy warrior whose prowess is matched only by his piety. But even as Raseed's sword is tested by ghuls and manjackals, his soul is tested when he and Adoulla cross paths with the tribeswoman Zamia.

Zamia Badawi, Protector of the Band, has been gifted with the near- mythical power of the lion-shape, but shunned by her people for daring to take up a man's title. She lives only to avenge her father's death. Until she learns that Adoulla and his allies also hunt her father's killer. Until she meets Raseed.

When they learn that the murders and the Falcon Prince's brewing revolution are connected, the companions must race against time-and struggle against their own misgivings-to save the life of a vicious despot. In so doing they discover a plot for the Throne of the Crescent Moon that threatens to turn Dhamsawaat, and the world itself, into a blood-soaked ruin.
Slipstream
by Michael Offutt
Jordan Pendragon is crazy good at fixing situations that have gone bad. It's a talent prized by his high school ice hockey team. However, when a car accident puts Jordan in the hospital, he wakes up with more than just an amazing slapshot in his toolbox. Jordan can manipulate space-time and in just a few weeks, he'll depend on it to save his life.

When earthlings detonated the first atomic bomb in 1945, something incredible happened. The detonation triggered an extinction level event on a parallel world. A computer program saved humanity and became the ruler of this place. However, its brilliant mind fragmented and became insane.

Jordan's power strands him in this nightmare universe. To get home, he becomes a professional in a sport where athletes are killed to boost network ratings. To survive, he discovers that the most broken among us can be fixed and that love is unpredictable. Near the end, he also learns a startling truth about his own birth. If he fails to fix the computer's insanity, both Earth and this sister world are doomed
Seven Princes
by John R. Fultz
It is an Age of Legends.
Under the watchful eye of the Giants, the kingdoms of Men rose to power. Now, the Giant-King has slain the last of the Serpents and ushered in an era of untold peace and prosperity. Where a fire-blackened desert once stood, golden cities flourish in verdant fields.

It is an Age of Heroes.

But the realms of Man face a new threat-- an ancient sorcerer slaughters the rightful King of Yaskatha before the unbelieving eyes of his son, young Prince D'zan. With the Giant-King lost to a mysterious doom, it seems that no one has the power to stop the coming storm.

It is an Age of War.

The fugitive Prince seeks allies across the realms of Men and Giants to liberate his father's stolen kingdom. Six foreign Princes are tied to his fate. Only one thing is certain: War is coming.

SEVEN PRINCES.

Some will seek glory.

Some will seek vengeance.

All will be legends.

Tribulations
by Ken Shufeldt
The world has ended…. The war is only beginning.

An asteroid storm has obliterated the Earth. Billy and Linda West have built enough space-going arks to save a small number of people who now roam the void in search of a new home.

Desperate to find a safe haven, Billy makes a dangerous attempt to exceed the speed of light. When his plans go terribly wrong, the Wests' severely-damaged ship is separated from the fleet and left drifting near a mysterious planet.

This world's conditions are hospitable—but its inhabitants are not. Suddenly the Wests and their fellow survivors are caught in the middle of an ancient war between two brutal nations. Faced with horrific dangers, they are forced to choose a side just to survive.

The Stolen Bride
by Tony Hays
Malgwyn ap Cuneglas is counselor to Arthur, High King of the Britons. When he accompanies his liege to the West to broker a deal between warring tribes they come across a scene of utmost depravity and murder to sicken even the most battle-hardened warrior. Things don't get any better when they finally arrive at their destination to discover that King Doged is fighting to keep his kingdom safe from both Saxons from abroad and younger nobles vying for power. Doged loses that fight when shortly after Arthur and his counselor arrive, he is murdered. His young wife, defenseless and alone, appeals to Arthur to find her husband's killer. Arthur quickly agrees and Malgwyn is given this almost impossible task.

Why would Arthur be so interested in helping keep this small region stable and under the High King influence? Perhaps because Doged's people had discovered caves that might contain huge veins of gold….

The Stolen Bride is the next masterpiece in Tony Hays critically acclaimed Arthurian mystery series.

A Million Suns
by Beth Revis
Godspeed was fueled by lies. Now it is ruled by chaos.
It's been three months since Amy was unplugged. The life she always knew is over. And everywhere she looks, she sees the walls of the spaceship Godspeed. But there may just be hope: Elder has assumed leadership of the ship. He's finally free to enact his vision - no more Phydus, no more lies.

But when Elder discovers shocking news about the ship, he and Amy race to discover the truth behind life on Godspeed. They must work together to unlock a puzzle that was set in motion hundreds of years earlier, unable to fight the romance that's growing between them and the chaos that threatens to tear them apart.

In book two of the Across the Universe trilogy, New York Times bestselling author Beth Revis mesmerizes us again with a brilliantly crafted mystery filled with action, suspense, romance, and deep philosophical questions. And this time it all builds to one mind-bending conclusion: They have to get off this ship.

Perception
by Kim Harrington
When you can see things others can't, what happens when someone is watching you?

Everybody knows about Clarity "Clare" Fern. She's the psychic girl in school, the one who can place her hands on something and see hidden visions from the past.

Only, Clare would rather not be a celebrity. She prefers hanging back, observing. Her gift is not a game to her.

But then someone starts playing with her head and heart. Messages and gifts from a secret admirer crop up everywhere Clare turns. Could they be from Gabriel, the gorgeous boy who gets Clare's pulse racing? Or from Justin, Clare's hopeful ex-boyfriend who'd do anything to win her back?

One thing is certain. Clare needs to solve this mystery, and soon. Because the messages are becoming sinister, and a girl in town has suddenly disappeared. Clare needs to see her way to the truth -- before it's much too late.
Wool
by Hugh Howey
They live beneath the earth in a prison of their own making. There is a view of the outside world, a spoiled and rotten world, their forefathers left behind. But this view fades over time, ruined by the toxic airs that kill any who brave them.
So they leave it to the criminals, those who break the rules, and who are sent to cleaning. Why do they do it, these people condemned to death? Sheriff Holston has always wondered. Now he is about to find out.
Shadow City
by Diana Pharaoh Francis
The world is falling apart. The magical apocalypse has come. Now is the time to guard the covenstead against both raiders and refugees. But Max has been stolen by a powerful demi-god who is determined to force her to find a way to use a magical power she never knew she had—even if it kills her. Meanwhile, back in Horngate, a Fury is birthing. When the creature breaks free of the fragile bonds that enclose her, her rage will scour the covenstead from the earth.
Max finds herself in the Shadow City, a place of mysteries and magic, where she must battle for her freedom or become a slave to creatures of dreadful greed and power. Back in Horngate, Alexander must swallow his anger and pride if he hopes to defeat the Fury, a creature that no one has ever successfully fought before.

In the end, it will be courage, friendship, faith and loyalty that win the day. Or else so one will live to see tomorrow.
Wicked Circle
by Linda Robertson
Is a little time alone with the man you love too much to ask?Well, it may be—when you're Persephone Alcmedi, Lustrata of the witches, and your lover is Domn Lup of the wærewolves. For once, however, the disturbance is not Seph's foster daughter, Beverly, her wacky grandmother, or her newly rediscovered mother. This time, it's the ancient and incredibly sexy vampire Menessos, bearing bad news: because the vampire council fears he is plotting a power grab, Menessos is being hunted by a trio of truth-seeking vampire sisters so dangerous they are usually kept locked in stone.His dreams imperiled, Menessos needs Seph more than ever . . . and she needs him. Now, Seph has magical promises to fulfill for the wæres, multiple mundane family challenges to meet, vampire politics to confront . . . and into the bargain she's balancing two sexy supernatural males. It's enough to drive any woman insane, especially when you throw in a dragon and—even worse—a government investigator. As danger threatens, Seph isn't sure she can stay alive for the rest of the day . . . let alone long enough to accomplish all that needs to be done.
Silver Tongued Devil
by Jaye Wells
Now that the threat of war has passed, Sabina Kane is ready to focus on the future. Her relationship with Adam Lazarus is getting stronger and she's helping her sister, Maisie, overcome the trauma of her captivity in New Orleans. Even Giguhl is managing to stay out of trouble thanks to the arrival of Pussy Willow and his new roller derby team. But as much as Sabina wants to feel hopeful about the future, part of her doesn't believe that peace is possible.

Her suspicions are confirmed when a string of sadistic murders threatens to stall treaty negotiations between the mages and the vampires. Sabina pitches in to find the killer, but her investigation soon leads her down dark paths that have her questioning everyone she thought she could trust. And the closer she gets to the killer, the more Sabina begins to suspect this is one foe she may not be able to kill.
Truth
by Julia Karr
An exciting dystopian thriller, and sequel to XVI

Nina Oberon's life has changed enormously in the last few months. When her mother was killed, Nina discovered the truth about her father, the leader of the Resistance. And now she sports the same Governing Council—ordered tattoo of XVI on her wrist that all sixteen-year-old girls have. The one that announces to the world that she is easy prey to predators. But Nina won't be anyone's stereotype. And when she joins an organization of girls working within the Resistance, she knows that they can put an end to one of the most terrifying secret programs the GC has ever conceived. Because the truth always comes out . . . and the consequences can be deadly.






Charmfall
by Chloe Neill

Protecting Chicago from the dark side of life can be an exhausting job, especially when you're in high school. So when the girls of St. Sophia's start gearing up for Sneak, their fall formal, Lily decides to take a break from fighting to get ready for the event. But when a Reaper unexpectedly crashes the party prep and Lily's firespell fails, she realizes that she has a much bigger problem than a full social calendar...





Sisterhood of Dune
by Kevin J. Anderson and Brian Herbert

It is eighty-three years after the last of the thinking machines were destroyed in the Battle of Corrin, after Faykan Butler took the name of Corrino and established himself as the first Emperor of a new Imperium. Great changes are brewing that will shape and twist all of humankind.

The war hero Vorian Atreides has turned his back on politics and Salusa Secundus. The descendants of Abulurd Harkonnen Griffen and Valya have sworn vengeance against Vor, blaming him for the downfall of their fortunes. Raquella Berto-Anirul has formed the Bene Gesserit School on the jungle planet Rossak as the first Reverend Mother. The descendants of Aurelius Venport and Norma Cenva have built Venport Holdings, using mutated, spice-saturated Navigators who fly precursors of Heighliners. Gilbertus Albans, the ward of the hated Erasmus, is teaching humans to become Mentats…and hiding an unbelievable secret.

The Butlerian movement, rabidly opposed to all forms of "dangerous technology," is led by Manford Torondo and his devoted Swordmaster, Anari Idaho. And it is this group, so many decades after the defeat of the thinking machines, which begins to sweep across the known universe in mobs, millions strong, destroying everything in its path.

Every one of these characters, and all of these groups, will become enmeshed in the contest between Reason and Faith. All of them will be forced to choose sides in the inevitable crusade that could destroy humankind forever….


Leaves of Flame
by Benjamin Tate

Colin has become a master of three of the five magics, and has gifted the human, Dwarren, and Alvritshai races with magical protective Trees. But the power of the dark spirits is spreading despite this. Can Colin unite the races against this menace and prevent their enemy from complete control of the land's magic?







Sins of the Demon
by Diana Rowland

The homicide beat in Louisiana isn't just terrifying, it's demonic. Detective Kara Gilligan of the supernatural task force has the ability to summon demons to her aid, but she herself is pledged to serve a demonic lord. And now, people who've hurt Kara in the past are dropping dead for no apparent reason. To clear her name and save both the demon and human worlds, she's in a race against the clock and in a battle for her life that just may take her to hell and back.




Raven Cursed
by Faith Hunter

The vampires of Asheville, North Carolina, want to establish their own clan, but since they owe loyalty to the Master Vampire of New Orleans they must work out the terms with him. To come up with an equitable solution, he sends an envoy with the best bodyguard blood money can buy: Jane Yellowrock.

But when a group of local campers are attacked by something fanged, Jane goes from escort to investigator. Unless she wants to face a very angry mast vampire, she will have to work overtime to find the killer. It's a good thing she's worth every penny.




The Mortal Bone
by Marjorie M. Liu

When the bond Maxine Kiss shares with the demons tattooed on her skin is deliberately severed, the demon hunter is left vulnerable and unprotected. For the first time in ten thousand years, the demons have a taste of freedom. And as the little demons grow more violent and unpredictable, Maxine starts to fear they will lose their minds without her. Reuniting won't be easy, since a greater temptation waits for these hellions: a chance to return to their lives as Reaper Kings, and unleash hell on Earth.





Between Their Worlds
by Barb & J.C. Hendee

Magiere and Leesil must rescue Wynn Hygeort from her captivity in the Guild of Sagecraft. But Wynn doesn't want to give up access to the ancient scrolls that may help them locate the last of the magical Orbs coveted by the Ancient Enemy.


The Daemon Prism
by Carol Berg

Publishers Weekly
This rousing and complex good-against-evil battle, which concludes Berg's voluminous quasi-Renaissance epic fantasy trilogy (after The Spirit Lens and The Soul Mirror), centers on Dante, a blind and irascible practitioner of soul-shaking magic now feared by almost all of his splendidly detailed world. In the aether, the medium of souls, he met courageous noblewoman Anne de Vernase, who saved him from madness and evil. Now they join familiar companions in a quest to defend the world against a new supernatural threat, which strikes before they can recover from the previous battle. Though Berg's enormously complex plot demands acquaintance with the previous installments, her insight into the nature of human good and evil, the constantly ebbing and flowing relationships among lovers and friends, and the interplay of the mythic with the world of the senses consistently raises this novel above sword-and-sorcery routine.



The Isis Collar
by Cat Adams

Celia Graves was once an ordinary human, but those days are long gone. Now she strives to maintain her sanity and her soul while juggling both vampire abilities and the powers of a Siren.

Warned of a magical "bomb" at a local elementary school, Celia forces an evacuation. Oddly, the explosion seems to have no effect, puzzling both Celia and the FBI. Two weeks later, a strangely persistent bruise on Celia's leg turns out to be the first sign of a magical zombie plague.

Finding the source of the plague isn't Celia's only concern. Her alcoholic mother has broken out of prison on the Sirens' island; her little sister's ghost has possessed a young girl; and one of Celia's boyfriends, a powerful mage, has disappeared.


The Bride Wore Black Leather
by Simon R. Green

In the secret heart of London, under the cover of endless darkness, the Nightside caters to anyone with any unusual itch that needs to be scratched. But enter at your own risk. The party animals who live here may be as inhuman as their appetites...

My name is John Taylor. The Nightside is my home. I didn't plan it that way. In fact, I once tried to get away. But I came back. And now it seems I'm settling down, with a full-time job (in addition to my work as a very private eye) as Walker-the new Voice of the Authorities in the Nightside-and a wedding in the offing.

I'm marrying the love of my life, Suzie Shooter, the Nightside's most fearsome bounty-hunter. But nothing comes easy here. Not life. Not death. And for certain, not happily-ever-after. Before I can say "I do," I have one more case to solve as a private eye-and my first assignment as Walker.

Both jobs would be a lot easier to accomplish if I weren't on the run, from friends and enemies alike. And if my bride-to-be weren't out to collect the bounty on my head...


Dreaming Awake
by Gwen Hayes

Haden Black changed Theia Alderson's life when he appeared in her dreams. And to save Haden, Theia sacrificed everything, but the dangerous bargain she made could have lasting repercussions. Now Theia is susceptible to the same deadly hungers that Haden has long struggled with-and their return to Serendipity Falls could test their control. And someone from Haden's past is determined to destroy Theia from the inside out, starting with those closest to her...


Dust of the Damned
by Peter Brandvold

The Hell's Angels are a gang of werewolves who have escaped from Hellsgarde Penitentiary. Originally they were recruited out of eastern Europe by Abraham Lincoln to mercilessly tear the Confederates into submission at Gettysburg, thus ending the Civil War. But the Hell's Angels never returned home. They headed west--to join the legions of other ghouls...

Armed with an arsenal of weapons, the deadliest being Deputy Marshal Angel Coffin, notorious ghoul hunter Uriah Zane must stop the hordes of shape-shifting creatures pushing west. Aided by a beautiful Mexican witch and necromancer, werebeasts are searching the deserts for the coveted key to the ghouls' everlasting life and final dominion over the earth--with humans as their servants. But first they must face the wrath of Zane, a man who understands better than most the twisted soul of the wolves...




Ashes of Candesce
by Karl Schroeder

A world of endless sky, with no land, no gravity: this is Virga. Beginning in the seminal science fiction novel Sun of Suns, the saga of this striking world has introduced us to the people of stubborn pride and resilience who have made Virga their home; but also, always lurking beyond the walls of the world, to the mysterious threat known only as Artificial Nature. In The Sunless Countries, history tutor Leal Hieronyma Maspeth became the first human in centuries to learn the true nature of this threat. Her reward was exile, but now, in Ashes of Candesce, Artificial Nature makes its final bid to destroy Virga, and it is up to Leal to unite the quarrelling clans of her world to fight the threat.

Ashes of Candesce brings together all the heroes of the Virga series, and draws the diverse threads of the previous storylines together into one climactic conflict. Blending steampunk styling with a far-future setting and meditations on the posthuman condition, Ashes of Candesce mixes high adventure and cutting-edge ideas in a fitting climax to one of science fiction's most innovative series.


Rise of Empire
by Michael J. Sullivan

The adventure continues as Royce and Hadrian aid the struggling kingdom of Melengar as it alone stands in defiance against the newly formed empire. War approaches and a desperate gamble behind enemy lines is their only chance at forming an alliance with the Nationalists to the south.

But Royce has plans of his own as he uses this opportunity to discover if an ancient wizard is using Riyria as pawns in his own bid for power. To find the truth, Royce must unravel Hadrian's hidden past. What he discovers will lead them to the end of the known world, on a journey rife with treachery and intrigue.

When author Michael J. Sullivan self-published the first books of his Riyria Revelations, they rapidly became ebook bestsellers. Now, Orbit is pleased to present the complete series for the first time in bookstores everywhere.



The Bitter Seed of Magic
by Suzanne McLeod

For once, Genny's life seems quiet. Her sexy boss isn't pushing for a decision on their relationship, and the witches have declared that she is no longer a threat. But when a teenaged faeling is fished out of the River Thames and another disappears, Genny finds herself in a race to stop a curse from taking its next victim.



Territory
by Emma Bull

Wyatt Earp. Doc Holliday. Ike Clanton.
You think you know the story. You don't.

Tombstone, Arizona in 1881 is the site of one of the richest mineral strikes in American history, where veins of silver run like ley lines under the earth, a network of power that belongs to anyone who knows how to claim and defend it.

Above the ground, power is also about allegiances. A magician can drain his friends' strength to strengthen himself, and can place them between him and danger. The one with the most friends stands to win the territory.

Jesse Fox left his Eastern college education to travel West, where he's made some decidedly odd friends, like the physician Chow Lung, who insists that Jesse has a talent for magic. In Tombstone, Jesse meets the tubercular Doc Holliday, whose inner magic is as suppressed as his own, but whose power is enough to attract the sorcerous attention of Wyatt Earp.

Mildred Benjamin is a young widow making her living as a newspaper typesetter, and--unbeknownst to the other ladies of Tombstone--selling tales of Western derring-do to the magazines back East. Like Jesse, Mildred has episodes of seeing things that can't possibly be there.

When a failed stage holdup results in two dead, Tombstone explodes with speculation about who attempted the robbery. The truth could destroy Earp's plans for wealth and glory, and he'll do anything to bury it. Meanwhile, outlaw leader John Ringo wants the same turf as Earp. Each courts Jesse as an ally, and tries to isolate him by endangering his friends, as they struggle for magical dominance of the territory.

Events are building toward the shootout of which you may have heard. But you haven't heard the whole, secret story until you've read Emma Bull's unique take on an American legend, in which absolutely nothing is as it seems...



Skirmish
by Michelle West

At long last, Jewel is preparing to announce her candidacy to become the next Terafin and claim the House Seat. But it is a decision that has her targeted by demons who will stop at nothing to destroy Jewel and her allies as the House War begins...

Arctic Rising
by Tobias Buckell
Global warming has transformed the Earth, and it's about to get even hotter. The Arctic Ice Cap has all but melted, and the international community is racing desperately to claim the massive amounts of oil beneath the newly accessible ocean.

Enter the Gaia Corporation. Its two founders have come up with a plan to roll back global warming. Thousands of tiny mirrors floating in the air can create a giant sunshade, capable of redirecting heat and cooling the earth's surface. They plan to terraform Earth to save it from itself—but in doing so, they have created a superweapon the likes of which the world has never seen.

Anika Duncan is an airship pilot for the underfunded United Nations Polar Guard. She's intent on capturing a smuggled nuclear weapon that has made it into the Polar Circle and bringing the smugglers to justice.

Anika finds herself caught up in a plot by a cabal of military agencies and corporations who want Gaia Corporation stopped. But when Gaia Corp loses control of their superweapon, it will be Anika who has to decide the future of the world. The nuclear weapon she has risked her life to find is the only thing that can stop the floating sunshade after it falls into the wrong hands.

Nested Scrolls: The Autobiography of Rudolf von Bitter Rucker
by Rudy Rucker
The autobiography of Rudy Rucker begins in Louisville, Kentucky, with a young boy growing up with a desire to be a beatnik writer, a businessman father who becomes a clergyman, and a mother descended from the philosopher, Hegel. It continues through his college years, his romance with his wife, graduate school, rock music, and his college teaching jobs as a math professor. All the while Rudy is reading science fiction, beat poetry, and beginning to write some pretty strange fiction, a blend of Philip K. Dick and hard SF that qualifies him as part of the original circle of writers in the early 1980s, including Bruce Sterling, William Gibson, John Shirley, and Lew Shiner, who founded cyberpunk. He becomes known for his wild-man behavior, in the beatnik tradition.

Later, Rucker renames his fiction Transrealism (and now there is at least one academic book on the subject). In the mid-1980s he switches from math to computers, just in time for the computer revolution. By then he is living in Silicon Valley and teaching in Santa Cruz. As the '90s go by and his life evens out, he keeps writing and producing a unique and wildly imaginitive body of work in SF, usually math-based hard SF. And he's still doing that today.

Darkness Falls
by Cate Tiernan
Nastasya has lived for hundreds of years, but for some reason, life never seems to get any better. She left her spoiled, rich girl life to find peace at River's Edge, a safe haven for wayward immortals. There, she learned to embrace River's Edge, despite som drama involving the sexy Reyn, who she wants but won't allow herself to have. But just as she's getting comfortable, her family's ties to dark magick force her to leave.

She falls back into her old, hard partying ways, but will her decision lead her into the hands of a dark immortal? Or will it be her first step to embracing the darkness within her?
Shattered Souls
by Mary Lindsey
Lenzi hears voices and has visions - gravestones, floods, a boy with steel gray eyes. Her boyfriend, Zak, can't help, and everything keeps getting louder and more intense. Then Lenzi meets Alden, the boy from her dreams, who reveals that she's a reincarnated Speaker - someone who can talk to and help lost souls - and that he has been her Protector for centuries.

Now Lenzi must choose between her life with Zak and the life she is destined to lead with Alden. But time is running out: a malevolent spirit is out to destroy Lenzi, and he will kill her if she doesn't make a decision soon.
A Discovery of Witches
by Deborah Harkness
From Publishers Weekly
In Harkness's lively debut, witches, vampires, and demons outnumber humans at Oxford's Bodleian Library, where witch and Yale historian Diana Bishop discovers an enchanted manuscript, attracting the attention of 1,500-year-old vampire Matthew Clairmont. The orphaned daughter of two powerful witches, Bishop prefers intellect, but relies on magic when her discovery of a palimpsest documenting the origin of supernatural species releases an assortment of undead who threaten, stalk, and harass her. Against all occult social propriety, Bishop turns for protection to tall, dark, bloodsucking man-about-town Clairmont. Their research raises questions of evolution and extinction among the living dead, and their romance awakens centuries-old enmities. Harkness imagines a crowded universe where normal and paranormal creatures observe a tenuous peace. "Magic is desire made real," Bishop says after both her desire and magical prowess exceed her expectations. Harkness brings this world to vibrant life and makes the most of the growing popularity of gothic adventure with an ending that keeps the Old Lodge door wide open.
Well-Tempered Clavicle (Xanth)
by Piers Anthony
Picka Bones and his sister Joy'nt are off in search of adventure with three creatures newly arrived from Mundania—and not the sort of creatures you might expect! Join them in a madcap quest, in this 35th tale of the land of Xanth.
Acquainted With the Night
b y Piper Maitland
A woman's quest for the truth...A medieval icon that holds the clues...And an ancient book with the power to shake Christianity-and humanity itself.

London tour guide Caroline Clifford has never believe in vampires- until her uncle is brutally murdered at a Bulgarian archaeological site, and a vampire hunter who corresponded with him seeks her out.

Strange anagrams on her uncle's passport lead them to a cliff-top monastery in Greece, where a shattering revelation connects a relic Caro inherited to an age-old text on immortality-and an enigmatic prophecy that pits the forces of darkness and light in a showdown that could destroy all they know...
The Cross
by Sean McCabe
The vampires call it the Cross of Ardaich: a relic thought to have been destroyed in the war between the Federation and the rebels. But it has been found, and its incredible powers could signal the end of civilization...

A cannibalistic serial killer becomes the perfect tool for the race of the Ubervampyr. His mission: find the cross. His reward: join the ranks of the undead. On his trail are Detective Joel Solomon and Vampire Federation agent Alex Bishop. Once lovers and now enemies, they must work together to prevent the ultimate disaster. Unless they can foil the vampyrs' plans, salvation for the race will be just a dream gone bad.
Mecha Corps: A Novel of the Armor Wars
by Brett Patton
Matt Lowell is in hell-and there's no place he'd rather be. At a training camp on the backwater planet of Earth, he and his fellow cadets are learning to ride Mechas: biomechanicals sporting both incredible grace and devastating firepower. Their ultimate aim is to combat the pirates of the Corsair Confederacy, but before they survive a battle, they have to survive their training.

Because every time Lowell and his comrades "plug in" to their Mechas, their minds are slowly being twisted and broken by an unseen power that is neither man...nor machine.

Broken Blade
by Kelly McCullough
Once a fabled Blade of Namara, Aral Kingslayer fought for justice and his goddess alongside his familiar, a living shadow called Triss. Now with their goddess murdered and her temple destroyed, they are among the last of their kind. Surviving on the fringes of society, Aral becomes a drunken, broken, and wanted man, working whatever shadowy deal comes his way. Until a mysterious woman hires him to deliver a secret message-one that can either redeem him or doom him.
Myth-Fortunes
by Robert Asprin and Jody Lynn Nye
Aahz falls for a literal pyramid scheme, selling it stone by stone as a burial site, while claiming the coveted pointed stone top for himself. But Skeeve wants to be know why the construction site is having so many accidents-before both he and Aahz end up in the afterlife before their time...
Fox and Phoenix
by Beth Bernobich
The king of Long City is dying. For Kai Zu, the news means more than it does for most former street rats in the small mountain stronghold, because he and the king's daughter are close friends. Then the majestic ruler of the ghost dragons orders Kai to travel across the country to the Phoenix Empire, where the princess is learning statecraft. In a court filled with intrigue, Kai and his best (female) friend Yan must work together to help the princess escape and return to Long City.
The Rook
by Daniel O'Malley
"The body you are wearing used to be mine." So begins the letter Myfanwy Thomas is holding when she awakes in a London park surrounded by bodies all wearing latex gloves. With no recollection of who she is, Myfanwy must follow the instructions her former self left behind to discover her identity and track down the agents who want to destroy her.

She soon learns that she is a Rook, a high-ranking member of a secret organization called the Chequy that battles the many supernatural forces at work in Britain. She also discovers that she possesses a rare, potentially deadly supernatural ability of her own.

In her quest to uncover which member of the Chequy betrayed her and why, Myfanwy encounters a person with four bodies, an aristocratic woman who can enter her dreams, a secret training facility where children are transformed into deadly fighters, and a conspiracy more vast than she ever could have imagined.

Mind Storm
by K. M. Ruiz
The first in an exciting new sci-fi series that's being described as Blade Runner meets X-Men

Two hundred and fifty years after the world was nearly wiped out by nuclear war, what's left of society fights over the scraps of the Earth as the rich and powerful plan to ascend in secret to another planet. But the deadly new breed of humanity that the rulers have enslaved to protect their interests are about to change everything.

K.M. Ruiz's Mind Storm is the rip-roaring tale of Threnody Corwin, a "psion" with the ability to channel electricity like lightning through anything she touches. As a solider-slave for the human government, Threnody is recruited by an unknown enemy: the scion of Earth's most powerful (and supposedly human) family, the Serca Syndicate. But Lucas Serca is far from human and he intends to make Threnody and her fellow psions meet their destiny, no matter how many people he has to kill to do it.

Mind Storm is the first of two books chronicling the fight for survival by the psions and other "gene-trash" humans, before they're killed by the racist world government, or left to die on a crumbling Earth.

The Scar
by Sergey and Marina Dyachenko
Reaching far beyond sword and sorcery, The Scar is a story of two people torn by disaster, their descent into despair, and their reemergence through love and courage. Sergey and Marina Dyachenko mix dramatic scenes with romance, action and wit, in a style both direct and lyrical. Written with a sure artistic hand, The Scar is the story of a man driven by his own feverish demons to find redemption and the woman who just might save him.

Egert is a brash, confident member of the elite guards and an egotistical philanderer. But after he kills an innocent student in a duel, a mysterious man known as "The Wanderer" challenges Egert and slashes his face with his sword, leaving Egert with a scar that comes to symbolize his cowardice. Unable to end his suffering by his own hand, Egert embarks on an odyssey to undo the curse and the horrible damage he has caused, which can only be repaired by a painful journey down a long and harrowing path.
The Shape of Desire
by Sharon Shinn
For fifteen years Maria Devane has been desperately, passionately in love with Dante Romano. But despite loving him with all of her heart and soul, Maria knows that Dante can never give all of himself back-at least not all the time.

Every month, Dante shifts shape, becoming a wild animal. During those times, he wanders far and wide, leaving Maria alone. He can't choose when he shifts, the transition is often abrupt and, as he gets older, the time he spends in human form is gradually decreasing. But Maria, who loves him without hesitation, wouldn't trade their unusual relationship for anything.

Since the beginning, she has kept his secret, knowing that their love is worth the danger. But when a string of brutal attacks occur in local parks during the times when Dante is in animal form, Maria is forced to consider whether the lies she's been telling about her life have turned into lies she's telling herself...
Giant Thief
by David Tallerman
Meet Easie Damasco, rogue, thieving swine and total charmer.

Yet even the wicked can't rest when a vicious warlord and the force of enslaved giants he commands invade their homeland. Even then, Damasco might get away in one piece – if he'd only stop at stealing a giant and keep his hands off the warlord's treasure.

Damasco's spent his whole life on the run, living by his wits. But can even he outwit an enemy who'll stop at absolutely nothing to regain the priceless artificact he's stolen from the warlord?
Empire State
by Adam Christopher
THE EMPIRE STATE IS THE OTHER NEW YORK. A parallel-universe, Prohibition-era world of mooks and shamuses that is the twisted magic mirror to our bustling Big Apple, a place where sinister characters lurk around every corner while the great superheroes that once kept the streets safe have fallen into dysfunctional rivalries and feuds. Not that its colourful residents know anything about the real New York… until detective Rad Bradley makes a discovery that will change the lives of all its inhabitants.

Playing on the classic Gotham conventions of the Batman comics and HBO's Boardwalk Empire, debut author Adam Christopher has spun this smart and fast-paced superhero-noir adventure, the sort of souped-up thrill ride that will excite genre fans and general readers alike.
Supervolcano: Eruption (Supervolcano Trilogy)
by Harry Turtledove
A supervolcanic eruption in Yellowstone Park sends lava and mud flowing toward populated areas, and clouds of ash drifting across the country. The fallout destroys crops and livestock, clogs machinery, and makes cities uninhabitable. Those who survive find themselves caught in an apocalyptic catastrophe in which humanity has no choice but to rise from the ashes and recreate the world...
Human for a Day
Edited by Martin H. Greenburg and Jennifer Brozek
Here's an anthology that examines what it means to be human in all its positive and negative aspects. If you were an intelligent robot, would the opportunity to become human for a day be worth the risks? If a magic spell switched the bodies of a vampire and a teenage girl, would both savor the experience or search for a way to undo the enchantment? What tests would an angel face if transformed into a mortal for a day? These are just a few of the inventive stories-some humorous, some sad, many thought-provoking, and all unique-to be found in Human for a Day.
City of the Lost
by Stephen Blackmore
Joe Sunday has been a Los Angeles low-life for years, but his life gets a whole lot lower when he is killed by the rival of his crime boss-only to return as a zombie. His only hope is to find and steal a talisman that he learns can grant immortality. But, unfortunately for Joe, every other undead thug and crime boss in Los Angeles is looking for the same thing.

Under the Vale and Other Tales of Valdemar
Edited by Mercedes Lackey
In March 1987, a young author from Oklahoma published her first novel, Arrows of the Queen. This modest book about a magical land called Valdemar was the beginning of a fantasy masterwork series that would span decades and include more than two dozen titles. Now readers can travel to the world of Valdemar with Tanya Huff, Mickey Zucker Reichert, Fiona Patton, Rosemary Edghill, Judith Tarr, and others in these original stories, including an all-new novella from Mercedes Lackey.
Alien Proliferation
by Gini Koch
Alien Super-Being Exterminator Kitty Katt is expecting her first baby. But the alien attacks are getting more dangerous, and now Kitty and her Alpha Centaurion husband, Jeff, have to find out who's behind the conspiracy to kill Kitty's secret agent mom and what caused Kitty's transformation into a superhuman-and they've got to do it all before the baby shower...
Fate's Edge (The Edge, Book 3)
by Ilona Andrews
Audrey Callahan left behind her life in the Edge, and she's determined to stay on the straight and narrow. But when her brother gets into hot water, the former thief takes on one last heist and finds herself matching wits with a jack of all trades...

Kaldar Mar-a gambler, lawyer, thief, and spy-expects his latest assignment tracking down a stolen item to be a piece of cake, until Audrey shows up. But when the item falls into the hands of a lethal criminal, Kaldar realizes that in order to finish the job, he's going to need Audrey's help...

Endurance (Green Universe 2)
by Jay Lake
Green is back in Copper Downs. Purchased from her father in sunny Selistan when she was four years old, she was harshly raised to be a courtesan, companion, and bedmate of the Immortal Duke of Copper Downs. But Green rebelled. Green killed the Duke, and many others, and won her freedom. Yet she is still claimed by the gods and goddesses of her world, and they still require her service. Their demands are greater than any duke's could have been.

Godslayers have come to the Stone Coast, magicians whose cult is dedicated to destroying the many gods of Green's world. In the turmoil following the Immortal Duke's murder, Green made a God out of her power and her memories. Now the gods turn to her to protect them from the Slayers.

Jay Lake brings us an epic fantasy not "in the tradition of Tolkien," but, instead, sensual, ominous, shot through with the sweat of fear and the intoxication of power.

Scholar: A Novel in the Imager Portfolio
by L.E. Modesitt Jr.
Hundreds of years before the time of Imager, the continent of Lydar is fragmented. Years of war have consolidated five nations into three--Bovaria, Telaryn, and Antiago. Quaeryt is a scholar and a friend of Bhayar, the young ruler of Telaryn. Worried about his future and the escalating intrigues in Solis, the capital city, Quaeryt persuades Bhayar to send him to Tilbor, conquered ten years earlier by Bhayar's father, in order to see if the number and extent of occupying troops can be reduced so that they can be re-deployed to the border with warlike Bovaria.

Quaeryt has managed to conceal the fact that he is an imager, since the life expectancies of imagers in Lydar is short. Just before Quaeryt departs, Bhayar's youngest sister passes a letter to the scholar-imager, a letter that could well embroil Quaeryt in the welter of court politics he had hoped to leave behind. On top of that, on his voyage and journey to Tilbor he must face pirates, storms, poisonings, attempted murder, as well as discovering the fact that he is not quite who he thought he was. To make it all worse, the order of scholars to which he belongs is jeopardized in more ways than one.
The Space Between
by Brenna Yovanoff
Everything is made of steel, even the flowers. How can you love anything in a place like this?

Daphne is the half-demon, half-fallen angel daughter of Lucifer and Lilith. Life for her is an endless expanse of time, until her brother Obie is kidnapped - and Daphne realizes she may be partially responsible. Determined to find him, Daphne travels from her home in Pandemonium to the vast streets of Earth, where everything is colder and more terrifying. With the help of the human boy she believes was the last person to see her brother alive, Daphne glimpses into his dreams, discovering clues to Obie's whereabouts. As she delves deeper into her demonic powers, she must navigate the jealousies and alliances of the violent archangels who stand in her way. But she also discovers, unexpectedly, what it means to love and be human in a world where human is the hardest thing to be.

This second novel by rising star Brenna Yovanoff is a story of identity, discovery, and a troubled love between two people struggling to find their place both in our world and theirs.

Saints Astray (Santa Olivia)
by Jacqueline Carey
Fellow orphans, amateur vigilantes, and members of the Santitos, Loup Garron-the fugitive daughter of a genetically engineered "wolf man"-and Pilar Ecchevarria grew up in the military zone of Outpost 12, formerly known as Santa Olivia. But now they're free, and they want to help the rest of the Santitos escape. During a series of escapades, they discover that Miguel, Loup's former sparring partner and reprobate surrogate brother, has escaped from Outpost 12 and is testifying on behalf of its forgotten citizens-at least until he disappears from protective custody. Honor drives Loup to rescue Miguel, even though entering the U.S could mean losing her liberty. Pilar vows to help her.

It will take a daring and absurd caper to extricate Miguel from the mess he's created but Loup is prepared to risk everything... and this time she has help.
Immortal Rider (Lords of Deliverance)
by Larissa Ione
The signs are everywhere...disastrous world events. Evil rising up, unleashed upon the innocent. The prophecies were there...but no one listened. Until now. The time has come for those who can either usher in Doomsday...or prevent it. They are here. They ride. The Four Horsemen of the Apocalypse.

Arik Wagner, a soldier with the U.S. Army's paranormal unit, the R-XR, kissed a girl and liked it. And then he went to hell as punishment. Where he's spent weeks being tortured...and plotting revenge.

Limos, Horsewoman of the Apocalypse, isn't your average girl. She's immortal, dangerous, and her fiancé is Satan himself. In a moment of weakness, she gave in to her desire and kissed Arik, triggering her fiancé's wrath - and his claim on her. In order to save Arik, and the world, Limos must make a dangerous pact with her recently turned evil brother, Pestilence. A deal that might just cost her her soul...and her heart.
Bad Blood (House of Comarré)
by Kristin Painter
Samhain approaches, bringing with it the final melding of the mortal and othernatural worlds. No one knows just how much power the night holds...

Violent murders occur in Paradise City as counterfeit comarré are systematically hunted. The police and the Kubai Mata have more than enough trouble to keep themselves occupied. As war erupts at home, Malkolm and Chrysabelle head to New Orleans to recover the Ring of Sorrows. Chrysabelle is forced to make a life and death decision and will realize that her relationship to Malkolm may have fatal consequences.
The clock is ticking . . .
The Alloy of Law: A Mistborn Novel
by Brandon Sanderson

Three hundred years after the events of the Mistborn trilogy, Scadrial is now on the verge of modernity, with railroads to supplement the canals, electric lighting in the streets and the homes of the wealthy, and the first steel-framed skyscrapers racing for the clouds.

Kelsier, Vin, Elend, Sazed, Spook, and the rest are now part of history—or religion. Yet even as science and technology are reaching new heights, the old magics of Allomancy and Feruchemy continue to play a role in this reborn world. Out in the frontier lands known as the Roughs, they are crucial tools for the brave men and women attempting to establish order and justice.

One such is Waxillium Ladrian, a rare Twinborn, who can Push on metals with his Allomancy and use Feruchemy to become lighter or heavier at will. After twenty years in the Roughs, Wax has been forced by family tragedy to return to the metropolis of Elendel. Now he must reluctantly put away his guns and assume the duties and dignity incumbent upon the head of a noble house. Or so he thinks, until he learns the hard way that the mansions and elegant tree-lined streets of the city can be even more dangerous than the dusty plains of the Roughs.

Trance
by Kelly Meding
Kelly Meding's war-ravaged Los Angeles is ground zero for the ultimate Meta human showdown in this sexy, action-packed new series.
Fifteen years ago, Teresa "Trance" West was a skilled telepath and a proud member of the Ranger Corps. But ever since the Rangers were inexplicably rendered powerless at the climax of the devastating Meta War, she's bounced from one dead-end job to another. Now her powers have reappeared just as mysteriously as they vanished— only they're completely transformed and more potent than ever. And they're threatening to destroy her.
Trance heads to Los Angeles to track down the surviving Rangers and discover who restored her powers—and why—but a phantom enemy is determined to kill them before they can reassemble. As they dodge his deadly attacks and come to terms with their new role as heroes, Trance and the rest of the team set out to annihilate the sinister madman . . . only to discover their own powers are his greatest weapons.
The Children of the Sky
by Vernor Vinge
After nearly twenty years, Vernor Vinge has produced an enthralling sequel to his memorable bestselling novel A Fire Upon the Deep.
Ten years have passed on Tines World, where Ravna Bergnsdot and a number of human children ended up after a disaster that nearly obliterated humankind throughout the galaxy. Ravna and the pack animals for which the planet is named have survived a war, and Ravna has saved more than one hundred children who were in cold-sleep aboard the vessel that brought them.
While there is peace among the Tines, there are those among them—and among the humans—who seek power…and no matter the cost, these malcontents are determined to overturn the fledgling civilization that has taken root since the humans landed.
On a world of fascinating wonders and terrifying dangers, Vernor Vinge has created a powerful novel of adventure and discovery that will entrance the many readers of A Fire Upon the Deep. Filled with the inventiveness, excitement, and human drama that have become hallmarks of his work, this new novel is sure to become another great milestone in Vinge's already stellar career.
Much Ado About Vampires: A Dark Ones Novel
by Katie MacAlister
Corazon Ferreira is a jaded woman. Turns out she was a vampire's mate in a past life. And no matter how distractingly gorgeous he is, she just can't get the image of him killing someone out of her head. But when her life depends on him, Corazon's going to have to stop overthinking things-and start trusting her heart...
Spider's Revenge (Elemental Assassin)
by Jennifer Estep
Old habits die hard for assassins.
And I plan on murdering someone before the night is through.
Killing used to be my regular gig, after all. Gin Blanco, aka the Spider, assassin-for-hire. And I was very, very good at it. Now, I'm ready to make the one hit that truly matters: Mab Monroe, the dangerous Fire elemental who murdered my family when I was thirteen. Oh, I don't think the mission will be easy, but turns out it's a bit more problematic than expected. The bitch knows I'm coming for her. So now I'm up against the army of lethal bounty hunters Mab hired to track me down. She also put a price on my baby sister's head. Keeping Bria safe is my first priority. Taking Mab out is a close second. Good thing I've got my powerful Ice and Stone magic—and my irresistible lover, Owen Grayson—to watch my back. This battle has been years in the making, and there's a good chance I won't survive. But if I'm going down, then Mab's coming with me . . . no matter what I have to do to make that happen.

Conquer the Dark
by L.A. Banks
The rapidly approaching battle between Dark and Light threatens to destroy mankind in this action-packed new series from New York Times bestselling author L.A. Banks.Celeste Jackson never had much hope for the future—and certainly never imagined that she would be living in an abandoned warehouse in Philadelphia with her magnificent protector Azrael, the angel of death, and a fierce battalion of warrior angels. But although her powers have bestowed the angels with the freedom to return to the Light or stay within the mortal realm, they need her more than ever. Celeste is one of the few remaining half-human, half-angel Remnant, with a unique ability to locate others of her kind. The search leads Azrael and his celestial brothers to Egypt to recover a powerful relic that can raise an army of bloodthirsty fallen if it falls into the wrong hands. It is a relic the dark angel Asmodeus will do anything to possess—and his quest puts Celeste in mortal danger. Soon Azrael faces an impossible decision: Can he surrender the woman who has become his salvation . . . or will he save her and allow all of humanity to perish?
The Immorality Engine (Newbury & Hobbes Investigation)
by George Mann
On the surface, life is going well for Victorian special agent Sir Maurice Newbury, who has brilliantly solved several nigh-impossible cases for Queen Victoria with his indomitable assistant, Miss Veronica Hobbes, by his side. But these facts haven't stopped Newbury from succumbing increasingly frequently to his dire flirtation with the lure of opium. His addiction is fueled in part by his ill-gotten knowledge of Veronica's secret relationship with the queen, which Newbury fears must be some kind of betrayal. Veronica, consumed by worry and care for her prophetic but physically fragile sister Amelia, has no idea that she is a catalyst for Newbury's steadily worsening condition.
Veronica and Newbury's dear friend Bainbridge, the Chief Investigator at Scotland Yard, tries to cover for him as much as possible, but when the body of a well known criminal turns up, Bainbridge and Veronica track Newbury down in an opium den and drag him out to help them with the case. The body is clearly, irrefutably, that of the man in question, but shortly after his body is brought to the morgue, a crime is discovered that bears all the dead man's hallmarks. Bainbridge and Veronica fear someone is committing copycat crimes, but Newbury is not sure. Somehow, the details are too perfect for it to be the work of a copycat. But how can a dead man commit a crime?
Stone Spring. Stephen Baxter
by Stephen Baxter
Alternate history at its most mindblowing-from the national bestselling author of Flood and Ark.
Ten thousand years ago, a vast and fertile plain exists linking the British Isles to Europe. Home to a tribe of simple hunter-gatherers, Northland teems with nature's bounty, but is also subject to its whims.
Fourteen-year-old Ana calls Northland home, but her world is changing. The air is warming, the ice is melting, and the seas are rising. Then Ana meets a traveler from a far-distant city called Jericho-a city that is protected by a wall. And she starts to imagine the impossible...


Last Breath: The Morganville Vampires
by Rachel Caine
With her boss preoccupied researching the Founder Houses in Morganville, student Claire Danvers is left to her own devices when she learns that three vampires have vanished without a trace. She soon discovers that the last person seen with one of the missing vampires is someone new to town-a mysterious individual named Magnus. After an uneasy encounter with Morganville's latest resident, Claire is certain Magnus isn't merely human. But is he a vampire-or something else entirely?

Drink Deep (Chicagoland Vampires, Book 5)
by Chloe Neill
Clouds are brewing over Cadogan House, and Merit the vampire can't tell if this is the darkness before the dawn, or the calm before the storm. With the city itself in turmoil over paranormals and the state threatening to pass a paranormal registration act, times have never been more precarious for the vampires. If only they could lay low for a bit...
Then magic rears its ugly head when Lake Michigan turns black. The mayor insists it's nothing to worry about, but Merit knows a panic is coming. She'll have to turn to friends old and new to find out who's behind this, and stop them before it's too late for both the vampires and humans.

Down These Strange Streets
Edited by George R.R. Martin and Gardner Dozois
All new strange cases of death and magic in the city by some of the biggest names in urban fantasy.
In this all-new collection of urban fantasy stories, editors George R.R. Martin and Gardner Dozois explore the places where mystery waits at the end of every alley and where the things that go bump in the night have something to fear...
Includes stories by New York Times bestselling authors Charlaine Harris, Patricia Briggs, Diana Gabaldon, Simon R. Green, S. M. Stirling, and Carrie Vaughn, as well as tales by Glen Cook, Bradley Denton, M.L.N. Hanover, Conn Iggulden, Laurie R. King, Joe R. Lansdale, John Maddox Roberts, Steven Saylor, Melinda Snodgrass, and Lisa Tuttle.

Wolf at the Door
by MaryJanice Davidson
The howlingly good spin-off of the Undead series from the New York Times bestselling author.
Rachel, a werewolf/accountant, is asked to keep one eye on Vampire Queen Betsy Taylor and the other peeled for a rogue werewolf who's itching to start a war. But her attention is mostly on a sexy, mysterious stranger she wishes she could trust.
I, Robot: To Protect
by Mickey Zucker Reichert
First in an all-new trilogy inspired by Isaac Asimov's legendary science fiction collection I, Robot.

2035: Susan Calvin is beginning her residency at a Manhattan teaching hospital, where a select group of patients is receiving the latest in diagnostic advancements: tiny nanobots, injected into the spinal fluid, that can unlock and map the human mind.
Soon, Susan begins to notice an ominous chain of events surrounding the patients. When she tries to alert her superiors, she is ignored by those who want to keep the project far from any scrutiny for the sake of their own agenda. But what no one knows is that the very technology to which they have given life is now under the control of those who seek to spread only death...
Firestorm: Destroyermen
by Taylor Anderson
Lieutenant Commander Matthew Reddy and the crew of the USS Walker find themselves caught between the nation they swore to defend and the allies they promised to protect. For even as the Allies and the Empire of New Britain Isles stand united against the attacks of both the savage Grik and the tenacious Japanese, the "Holy Dominion"-a warped mixture of human cultures whose lust for power overshadows even the Grik-is threatening to destroy them both with a devastating weapon neither can withstand.
Fire Works in the Hamptons: A Willow Tate Novel
by Celia Jerome
Graphic novelist Willow Tate has a paranormal talent for "drawing" beings from the realm of Faerie into our world. So why did she foolishly make the hero of her next book a fire wizard? Now she has to contend with a rash of "fire" flies, a gorgeous firefighter, and an arsonist who seems determined to set East Hampton ablaze...
Courts of the Fey
Edited by Martin H. Greenberg and Russell Davis
Fantasy, whether classic or contemporary, has always been based on the conflict between the forces of Light and Darkness. Now some of the genre's most inventive authors bring readers into the Seelie Court, where all serve the Queen of Air and Light, and the Unseelie Court, where the forces of Darkness hold sway.
The Doomsday Vault: A Novel of the Clockwork Empire
by Steven Harper
In a clockwork Brittania, Alice's prospects are slim. At 21, her age and her unladylike interest in automatons have sealed her fate as an undesirable marriage prospect. But a devastating plague sends Alice off in a direction beyond the pale-towards a clandestine organization, mad inventors, life-altering secrets, and into the arms of an intrepid fiddle-playing airship pilot.

A Fighting Chance (Legion of the Damned)
by William C. Dietz
The all-new, thrilling conclusion to the Legion of the Damned series from the national bestselling author of When Duty Calls.
Earth has fallen. And the men, women, and cyborgs of the Confederacy must dig deep within their warrior hearts to make one final stand against an alien aggressor...
On a rim world, Captain Antonio Santana is reunited with diplomat Christine Vanderveen to protect the severely wounded Ramanthian Queen, who has fled there to avoid assassination. And they'll risk everything to save the Confederacy, billions of lives-and their future together.

The Ninth Circle: A Novel of the U.S.S. Merrimack (Tour of the Merrimack)
by R.M. Meluch
Fifth in the hard-hitting military science-fiction series.
On the distant world of Zoe, an expedition finds DNA-based life. When alien invaders are also discovered, Glenn Hamilton calls on the U.S.S. Merrimack for help. But the Ninth Circle and the Palatine Empire have also found Zoe. Soon everyone will be on a collision course to determine the fate of this planet.
The Wild Ways
by Tanya Huff
Alysha Gale's cousin Charlotte is a Wild Power, who allies herself with a family of Selkies in a fight against offshore oil drilling. The oil company has hired another of the Gale family's Wild Powers, the fearsome Auntie Catherine, to steal the Selkies' sealskins. To defeat her, Charlotte will have to learn what born to be Wild really means in the Gale family...
Firebird (Alex Benedict)
by Jack McDevitt
Forty-one years ago the renowned physicist Chris Robin vanished. Before his disappearance, his fringe science theories about the existence of endless alternate universes had earned him both admirers and enemies.
Alex Benedict and Chase Kolpath discover that Robin had several interstellar yachts flown far outside the planetary system where they too vanished. And following Robin's trail into the unknown puts Benedict and Kolpath in danger...
Heart of Darkness (A Bound By Magick Novel)
by Lauren Dane
Someone is illegally siphoning magic from the font of the Clan. When Meriel Owen, next in line to control the largest organization of witches in the country, discovers that it's the hot owner of a notorious underground club, she strokes an unusual deal that may plunge them all into the heart of darkness.
Death Magic (Lupi)
by Eileen Wilks
Recovering from an attempt on his life by an FBI traitor, Lily Yu's boss forms a ghost unity that will operate in secret-and outside the law. Lily's conscience won't let her join. Her fiancé, lupi Rule Turner, has no such reservations. But when a senator is killed, Lily's decision becomes a matter of life and death-and all the magic in between.

The Black Hawk (Berkley Sensation)
by Joanna Bourne
Attacked on a rainy London street, veteran spy Justine DeCabrillan knows only one man can help her: Hawker, who also happens to be the enemy. With London crawling with hidden assassins and someone out to frame Hawker for the assault, the two spies must work together to find who's out to destroy them...
Kris Longknife: Daring
by Mike Shepherd
Lieutenant Commander Kris Longknife leads a reconnaissance mission of the vast uncharted regions of space. No one, least of all Kris, expects to find a hostile alien starship. Now, she must determine the extent of the alien threat-and whether to start an interstellar war...

The Clone Redemption
by Steven L. Kent
Earth, 2516 A.D.: The Unified Authority has spread human colonies across the Milky Way, keeping strict order with a powerful military made up almost entirely of clones. But now the clones have formed their own empire, and they aim to keep it...no matter who they must defeat.

In Blood We Trust (A Novel of the Bloodlands)
by Christine Cody
They are monsters: Mariah, the reluctant rebel who has become a god to others of her kind, and Gabriel, the vampire, who loves her at his own peril.
They have returned to the Bloodlands, where their story began-to face the horrors of Mariah's past and the uncertainties of Gabriel's future- and to make a final stand, for their lives-and their love.
Magebane
by Lee Arthur Chane
Four centures ago, the world changed. A devastating war swept the lands, and the MageLords, who had long ruled by virtue of their spell powers, were driven to a distant place, separated from those they had ruled by a magical Barrier. With magic banished from the rest of the world, the MageLords became mere legend and people turned to science to improve their lives. But if one man has his way, all that is about to change...
Vamparazzi: An Esther Diamond Novel
by Laura Resnick
Playing a scantily clad vampire victim in an off-Broadway play, struggling actress Esther Diamond now may be the target of someone who claims to be a genuine bloodsucker...
Frail
by Joan Francis Turner
Being human is a disadvantage in post-apocalyptic America...
Now that the Feeding Plague has swept through human and zombie societies, it seems like everyone is an "ex" these days. Ex-human. Ex- zombie. Except for Amy, that is. She's the only human survivor from her town-a frail. And if the feral dogs, the flesh-eating exes, and the elements don't get her, she just may discover how this all began. Because in this America, life is what you make it...
All Men of Genius
by Lev AC Rosen
Inspired by two of the most beloved works by literary masters, All Men of Genius takes place in an alternate Steampunk Victorian London, where science makes the impossible possible.
Violet Adams wants to attend Illyria College, a widely renowned school for the most brilliant up-and-coming scientific minds, founded by the late Duke Illyria, the greatest scientist of the Victorian Age. The school is run by his son, Ernest, who has held to his father's policy that the small, exclusive college remain male-only. Violet sees her opportunity when her father departs for America. She disguises herself as her twin brother, Ashton, and gains entry.
But keeping the secret of her sex won't be easy, not with her friend Jack's constant habit of pulling pranks, and especially not when the duke's young ward, Cecily, starts to develop feelings for Violet's alter ego, "Ashton." Not to mention blackmail, mysterious killer automata, and the way Violet's pulse quickens whenever the young duke, Ernest (who has a secret past of his own), speaks to her. She soon realizes that it's not just keeping her secret until the end of the year faire she has to worry about: it's surviving that long.
Cosmic Storm (Galahad)
by Dom Testa
Just a year into their mission, the crew of Galahad has endured a sabotage attempt, alien encounters, and a dangerous passage through an asteroid belt. Now, as unpredictable waves of radiation threaten the very survival of the ship, Council leader Triana has disappeared. Not knowing if she is alive or dead, the crew must hold an election to replace her. Council member Gap seems the most likely candidate—until an old flame shocks him by adding her name to the ballot. Does she want what's best for the ship? Or are her motivations more personal?
Facing threats both internal and external, Galahad and its crew must confront…a cosmic storm.
Changes: Volume Three of the Collegium Chronicles (A Valdemar Novel)
by Mercedes Lackey
Enter the thrilling third volume in the epic Collegium Chronicles.
In Mercedes Lackey's classic coming-of-age story, the orphan Magpie pursues his quest for his parent's identity with burning urgency-while also discovering another hidden talent and being trained by the King's Own Herald as an undercover agent for Valdemar. Shy Bardic Trainee Lena has to face her famous but uncaring father, one of Valdemar's most renowned Bards. And Healing Trainee Bear must struggle against his disapproving parents, who are pressuring Bear to quit the Healers' Collegium because he lacks the magical Healing Gift.
Each of the three friends must face his or her demons and find their true strength as they seek to become the full Heralds, Bards, and Healers of Valdemar.
Red Phoenix: Dark Heavens Book Two (Angry Robot)
The second book in Australian author Kylie Chan's ingenious urban fantasy saga—a tale of ancient gods and foul demons doing battle in the modern world—Red Phoenix combines Chinese mythology with martial arts, paranormal romance, and magic in a story that takes off like a rocket and never slows down. The action moves from Hong Kong to Europe as heroine Emma Donahoe finds a demonic circle of death closing around her and the people she loves: the breathtaking and powerful god she is bound to and his innocent young daughter whom Emma has sworn to protect. Red Phoenix is gripping globe-trotting adventure, urban fantasy, and Kung Fu all rolled into one spectacular package that fans of Lilith Saintcrow, Liz Williams, Karen Chance, Devon Monk, and Ilona Andrews are going to flip over.
Ganymede
by Cherie Priest
The air pirate Andan Cly is going straight. Well, straighter. Although he's happy to run alcohol guns wherever the money's good, he doesn't think the world needs more sap, or its increasingly ugly side-effects. But becoming legit is easier said than done, and Cly's first legal gig—a supply run for the Seattle Underground—will be paid for by sap money.

New Orleans is not Cly's first pick for a shopping run. He loved the Big Easy once, back when he also loved a beautiful mixed-race prostitute named Josephine Early—but that was a decade ago, and he hasn't looked back since. Jo's still thinking about him, though, or so he learns when he gets a telegram about a peculiar piloting job. It's a chance to complete two lucrative jobs at once, one he can't refuse. He sends his old paramour a note and heads for New Orleans, with no idea of what he's in for—or what she wants him to fly.

But he won't be flying. Not exactly. Hidden at the bottom of Lake Pontchartrain lurks an astonishing war machine, an immense submersible called the Ganymede. This prototype could end the war, if only anyone had the faintest idea of how to operate it…. If only they could sneak it past the Southern forces at the mouth of the Mississippi River… If only it hadn't killed most of the men who'd ever set foot inside it.

But it's those "if onlys" that will decide whether Cly and his crew will end up in the history books, or at the bottom of the ocean.
Prospero Regained
by L. Jagi Lamplighter
Prospero, the sorcerer on whose island of exile William Shakespeare set his play, The Tempest, has endured these past many centuries. His daughter Miranda runs the family business, Prospero, Inc. so smoothly that the vast majority of humanity has no idea that the Prosperos' magic has protected Earth from numerous disasters. But Prospero himself has been kidnapped by demons from Hell, and Miranda, aided by her siblings, has followed her father into Hell to save him from a certain doom at the hands of vengeful demons. Time is running out for Miranda, and for the great magician himself. Their battle against the most terrifying forces of the Pit is a great fantasy adventure.
Pharmacology
by Christopher Herz
1993. San Francisco. The digital and pharmaceutical industries are booming. They're looking for the young, the hip, and those on the counterculture fringe to be both the face and consumer of their new world order. Recruited by an advertising agency focused on targeting a new drug to her own age demographic, Sarah Striker is grateful for the steady income, but begins to question the side effects of the products she's pushing.

Sarah begins publishing an underground 'Zine to expose the secrets behind the pharmaceutical industry's aims. Fulfilled by her quest to spread the truth, her new life seems to be working out perfectly-until she realizes that she herself is perilously close to becoming a victim of this new corporate world.

A kinetic, hyper-stylized jolt of pure energy, Herz delivers a strong follow up to his debut novel, The Last Block in Harlem. Full of vibrant characters and razor-sharp dialogue, Pharmacology captures the voice of the Internet generation with style, heart, and soul.
Eyes to See (The Jeremiah Hunt Chronicle)
by Joseph Nassise
In an urban fantasy that charts daring new territory in the field, Jeremiah Hunt has been broken by a malevolent force that has taken his young daughter and everything else of value in his life: his marriage, his career, his reputation. Desperate to reclaim what he has lost, Hunt finally turns to the supernatural for justice.

Abandoning all hope for a normal life, he enters the world of ghosts and even more dangerous entities from beyond the grave. Sacrificing his normal sight so that he can see the souls of the dead and the powers that stalk his worst nightmares, Hunt embarks upon a strange new career--a pariah among the living; a scourge among the dead; doomed to walk between the light of day and the deepest darkness beyond night.

His love for his departed daughter sustains him when all is most hopeless, but Hunt is cursed by something more evil than he can possibly imagine. As he descends into the maelstrom of his terrifying quest, he discovers that even his deepest fears are but prelude to yet darker deeds by a powerful entity from beyond the grave...that will not let him go until it has used him for its own nefarious purposes.
Ghosts by Gaslight
Edited by Jack Dann and Nick Gevers
Seventeen all-new stories illuminate the steampunk world of fog and fear!

Modern masters of the supernatural weave their magic to revitalize the chilling Victorian and Edwardian ghostly tale: here are haunted houses, arcane inventions, spirits reaching across the centuries, ghosts in the machine, fateful revelations, gaslit streets scarcely keeping the dark at bay, and other twisted variations on the immortal classics that frighten us still.
The Highest Frontier
by Joan Slonczewski
One of the most respected writers of hard SF, it has been more than ten years since Joan Slonczewski's last novel. Now she returns with a spectacular tour de force of the college of the future, in orbit. Jennifer Ramos Kennedy, a girl from a rich and politically influential family (a distant relation descended from the famous Kennedy clan), whose twin brother has died in an accident and left her bereft, is about to enter her freshman year at Frontera College.

Frontera is an exciting school built with media money, and a bit from tribal casinos too, dedicated to educating the best and brightest of this future world. We accompany Jenny as she proceeds through her early days at school, encountering surprises and wonders and some unpleasant problems. The Earth is altered by global warming, and an invasive alien species called ultraphytes threatens the surviving ecosystem. Jenny is being raised for great things, but while she's in school she just wants to do her homework, go on a few dates, and get by. The world that Jenny is living in is one of the most fascinating and creative in contemporary SF, and the problems Jenny faces will involve every reader, young and old.

The Thirteen Hallows
by Michael Scott and Colette Freedman
The Hallows. Ancient artifacts imbued with a primal and deadly power. But are they protectors of this world, or the keys to its destruction?
A gruesome murder in London reveals a sinister plot to uncover a two-thousand-year-old secret.
For decades, the Keepers guarded these Hallows, keeping them safe and hidden and apart from each other. But now the Keepers are being brutally murdered, their prizes stolen, the ancient objects bathed in their blood.

Now, only a few remain.

With her dying breath, one of the Keepers convinces Sarah Miller, a practical stranger, to deliver her Hallow—a broken sword with devastating powers—to her American nephew, Owen.

The duo quickly become suspects in a series of murders as they are chased by both the police and the sadistic Dark Man and his nubile mistress.

As Sarah and Owen search for the surviving Keepers, they unravel the deadly secret the Keepers were charged to protect. The mystery leads Sarah and Owen on a cat-and-mouse chase through England and Wales, and history itself, as they discover that the sword may be the only thing standing between the world … and a horror beyond imagining.
Vampire Art Now
by Jasmine Becket-Griffith and Matthew David Becket
Ever since Bram Stoker's perennial best-seller Dracula, vampires have been one of the key inspirations to film-makers and authors alike. The latest installment in the Twilight series is one of this year's biggest blockbusters, and modern takes on the classic themes of blood, immortality, fear and desire are never far from the best-seller lists. Yet vampires are a source of rich inspiration to visual artists as well, and this collection reveals their work in all its gruesome glory.

From the elegant beauties of Victoria Frances to the decaying savages of Anne Stokes, from the more whimsical caricatures of Delphine Levesqe Demers to Jo Chen's renditions of Buffy the Vampire Slayer, Vampire Art Now showcases the varying representations of this legendary figure. The book illustrates the vampire in his or her many moods: either wooing lovers with a hypnotic stare, biting long necks (willing and unwilling), or staring straight at the viewer as if ready to bound off the page in a nocturnal frenzy. By presenting multiple artists' takes on what it means to be a vampire, this collection illustrates how one cultural icon can vary so greatly across different cultures, classes, media, and artistic aesthetics.

No other supernatural creature has captured our collective imagination quite like the vampire and Vampire Art Now is the perfect compendium to pay homage to that tradition. After perusing these pages, these illustrations are sure to haunt readers' nightmares and tantalize their fantasies, as they have for generations.
Southern Gods
by John Hornor Jacobs
Recent World War II veteran Bull Ingram is working as muscle when a Memphis DJ hires him to find Ramblin' John Hastur. The mysterious blues man's dark, driving music - broadcast at ever-shifting frequencies by a phantom radio station - is said to make living men insane and dead men rise. Disturbed and enraged by the bootleg recording the DJ plays for him, Ingram follows Hastur's trail into the strange, uncivilized backwoods of Arkansas, where he hears rumors the musician has sold his soul to the Devil. But as Ingram closes in on Hastur and those who have crossed his path, he'll learn there are forces much more malevolent than the Devil and reckonings more painful than Hell...

In a masterful debut of Lovecraftian horror and Southern gothic menace, John Hornor Jacobs reveals the fragility of free will, the dangerous power of sacrifice, and the insidious strength of blood.
The Hum and the Shiver
by Alex Bledsoe
No one knows where the Tufa came from, or how they ended up in the Smoky Mountains of East Tennessee, yet when the first Europeans arrived, they were already there. Dark-haired, enigmatic, and suspicious of outsiders, the Tufa live quiet lives in the hills and valleys of Cloud County. While their origins may be lost to history, there are clues in their music—hints of their true nature buried in the songs they have passed down for generations.

Private Bronwyn Hyatt returns from Iraq wounded in body and in spirit, only to face the very things that drove her away in the first place: her family, her obligations to the Tufa, and her dangerous ex-boyfriend. But more trouble lurks in the mountains and hollows of her childhood home. Cryptic omens warn of impending tragedy, and a restless "haint" lurks nearby, waiting to reveal Bronwyn's darkest secrets. Worst of all, Bronwyn has lost touch with the music that was once a vital part of her identity.

With death stalking her family, Bronwyn will need to summon the strength to take her place among the true Tufa and once again fly on the night winds. . . .
First Day on Earth
by Cecil Castellucci
A startling, wonderful novel about the true meaning of being an alien in an equally alien world.

"We are specks. Pieces of dust in this universe. Big nothings.

"I know what I am."

Mal lives on the fringes of high school. Angry. Misunderstood. Yet loving the world -- or, at least, an idea of the world.

Then he meets Hooper. Who says he's from another planet. And may be going home very soon.

Circle of Secrets
by Kimberly Griffiths Little
Critically acclaimed author Kimberley Griffiths Little weaves a haunting story of friendship and family and the power of faith, once again set against the lush backdrop of the Lousiana bayou.
After her mother walked out on Shelby Jayne and her dad, Shelby thought she'd never speak to her mamma again. But with her dad leaving the country for work, it turns out she doesn't have a choice: Shelby has to move back into her mamma's house, deep in the heart of the Louisiana bayou.

Her new classmates tease and torment her, so Shelby's relieved to finally find a friend in Gwen, a mysterious girl who lives alone on the bayou. But Shelby can't help wondering if Gwen has something to do with the puzzling messages she finds hidden in the blue bottle tree behind her house. The only person who might be able to explain is her mamma -- but Shelby's not ready to ask. Not yet. It may take a brush with something from the beyond to help Shelby see that the power to put her own ghosts to rest is within her reach.

Kimberley Griffiths Little's haunting and powerful tale brings one girl's attempt to grapple with family, friendship, and forgiveness to beautiful, vivid life.

Rip Tide (Dark Life Book 2)
by Kat Falls
The sequel to the acclaimed subsea adventure DARK LIFE.
Ty has always known that the ocean is a dangerous place. Every time he swims beyond the borders of his family's subsea farm, he's prepared to face all manner of aquatic predators-sharks, squid, killer whales . . .
What Ty isn't prepared to find in the deep is an entire township chained to a sunken submarine, its inhabitants condemned to an icy underwater grave. It's only the first clue to a mystery that has claimed hundreds of lives and stands to claim two more -- lives very precious to Ty and his Topsider ally, Gemma.

Now in a desperate race against the clock, Ty and Gemma find themselves in conflict with outlaws, Seaguard officers, and the savage, trident-wielding surfs -- plus a menagerie of the most deadly creatures the ocean has to offer.
Kat Falls brings to life the mysteries, marvels, and monsters of the deep in this fast-paced and inventive action-adventure.

Sound Bender
by Lin Oliver and Theo Baker
A roaring, supernatural adventure that spans New York, and the globe!
After their parents' plane goes down over the ocean, Leo and his brother Hollis are forced into the custody of their rich and enigmatic uncle Crane, a dealer of rare and probably illicit antiques. But almost as soon as he's settled--or as close to settled as he can get in the bleak Brooklyn mansion, surrounded by his uncle's dubious staff--Leo receives a mysterious package his father put together long ago, to be opened on his 13th birthday. With the package, Leo discovers he has an amazing ability. He can hear the history of any object by touching it. But when Leo finds a strange helmet buried among his uncle's artifacts, and hears a pained cry coming from it, a mystery unravels as to its origin.
A Web of Air (Fever Crumb)
by Phillip Reeve
The second, thrilling adventure in the Fever Crumb trilogy from the brilliant and award-winning Philip Reeve.

Two years ago, Fever Crumb escaped the war-torn city of London in a traveling theater. Now, she arrives in the extraordinary city of Mayda, where buildings ascend the cliffs on funicular rails, and a mysterious recluse is building a machine that can fly. Fever is the engineer he needs - but ruthless enemies will kill to possess their secrets.
The Eleventh Plague
by Jeff Hirsch

In an America devastated by war and plague, the only way to survive is to keep moving.

In the aftermath of a war, America's landscape has been ravaged and two thirds of the population left dead from a vicious strain of influenza. Fifteen-year-old Stephen Quinn and his family were among the few that survived and became salvagers, roaming the country in search of material to trade for food and other items essential for survival. But when Stephen's grandfather dies and his father falls into a coma after an accident, Stephen finds his way to Settler's Landing, a community that seems too good to be true, where there are real houses, barbecues, a school, and even baseball games. Then Stephen meets strong, defiant, mischievous Jenny, who refuses to accept things as they are. And when they play a prank that goes horribly wrong, chaos erupts, and they find themselves in the midst of a battle that will change Settler's Landing forever.
Six Days
by Philip Webb
Will they find the lost treasure before time runs out? A gripping adventure about a desperate race through the wastelands of future London to find a relic of extraordinary power.

For Cass and Wilbur, life as scavengers is all they've ever known -- rummaging the ruins of London in search of a precious, powerful relic no one, not even their new Russian masters, has ever seen.

But when Erin and Peyto, two strangers from a faraway place, show up and claim they hold the key to locating the mysterious missing artifact, the treasure hunt takes on a lethal urgency. If the kids don't find the crucial object in SIX DAYS, their world will come crashing to an end!
iBoy
by Kevin Brooks
What can he do with his new powers -- and what are they doing to him?

Before the attack, Tom Harvey was just an average teen. But a head-on collision with high technology has turned him into an actualized App. Fragments of a shattered iPhone are embedded in his brain. And they're having an extraordinary effect on his every thought.

Because now Tom knows, sees, and can do more than any normal boy ever could. But with his new powers comes a choice: To avenge Lucy, the girl he loves, will he hunt down the vicious gangsters who hurt her? Will he take the law into his own electric hands and exterminate them from the South London housing projects where, by fear and violence, they rule?

Not even his mental search engine can predict the shocking outcome of iBoy's actions.
A WiFi, WTF thriller by YA master Kevin Brooks.
Daughter of Smoke and Bone
by Laini Taylor

Around the world, black handprints are appearing on doorways, scorched there by winged strangers who have crept through a slit in the sky.

In a dark and dusty shop, a devil's supply of human teeth grown dangerously low.

And in the tangled lanes of Prague, a young art student is about to be caught up in a brutal otherwordly war.

Meet Karou. She fills her sketchbooks with monsters that may or may not be real; she's prone to disappearing on mysterious "errands"; she speaks many languages--not all of them human; and her bright blue hair actually grows out of her head that color. Who is she? That is the question that haunts her, and she's about to find out.

When one of the strangers--beautiful, haunted Akiva--fixes his fire-colored eyes on her in an alley in Marrakesh, the result is blood and starlight, secrets unveiled, and a star-crossed love whose roots drink deep of a violent past. But will Karou live to regret learning the truth about herself?
Spellbound
by Blake Charlton
In a world where one's magical prowess is determined by one's skill with words and ability to spell, Nicodemus is a wizardly apprentice afflicted by a curse that causes him to misspell magical texts. Now, the demon who cursed him has hatched a conspiracy to force Nicodemus to change language and ultimately use it to destroy all human life. As Nico tries to thwart the demon's plan, he faces challenges from all sides. But his biggest challenge is his own disability, which causes him to create chaos wherever he goes. And the chaos surrounding Nico is affecting the world so profoundly that the kingdom to which he has fled to gather strength is on the brink of civil war, and he suspects that his closest allies—even Francesca, whom he loves more than life itself—may be subject to the demon's vast powers. As Nico tries to forestall the apocalypse, he realizes that he doesn't know if he can fully trust anyone, not even the woman he loves. And if he makes one wrong move, not only will his life be forfeit, he may end up destroying all mortal life as well.

Introducing new twists to the unique magical system of Spellwright, and exploring issues that will bring readers a deeper appreciation of a fascinating world, Spellbound is sure to please Blake Charlton's fans and increase their number.
With Fate Conspire
by Marie Brennan
Marie Brennan returns to the Onyx Court, a fairy city hidden below Queen Victoria's London. Now the Onyx Court faces its greatest challenge.

Seven years ago, Eliza's childhood sweetheart vanished from the streets of Whitechapel. No one believed her when she told them that he was stolen away by the faeries.

But she hasn't given up the search. It will lead her across London and into the hidden palace that gives refuge to faeries in the mortal world. That refuge is now crumbling, broken by the iron of the underground railway, and the resulting chaos spills over to the streets above.
Three centuries of the Onyx Court are about to come to an end. Without the palace's protection, the fae have little choice but to flee. Those who stay have one goal: to find safety in a city that does not welcome them. But what price will the mortals of London pay for that safety?
The Rift Walker: Vampire Empire Book Two
by Clay and Susan Griffith
Princess Adele struggles with a life of marriage and obligation as her Equatorian Empire and their American Republic allies stand on the brink of war against the vampire clans of the north. However, the alliance's horrific strategy for total victory drives Adele to abandon her duty and embark on a desperate quest to keep her nation from staining its hands with genocide. Reunited with her great love, the mysterious adventurer known to the world as the Greyfriar, Adele is pursued by her own people as well as her vengeful husband, senator Clark. With the human alliance in disarrray, Prince Cesare, lord of the British vampire clan, seizes the initiative and strikes at the very heart of Equatoria.

As Adele labors to bring order to her world, she learns more about the strange powers she exhibited in the north. Her teacher, Mamoru, leads a secret cabal of geomancers who believe Adele is the one who can touch the vast power of the Earth that surges through ley lines and wells up at the rifts where the lines meet. These energies are the key to defeating the enemy of mankind, and if Princess Adele could ever bring this power under her command, she could be death to vampires. But such a victory will also cost the life of Adele's beloved Greyfriar.

The Rift Walkeris the second book in a trilogy of high adventure and alternative history. Combining rousing pulp action with steampunk style, the Vampire Empire series brings epic politcal themes to life within a story of heartbreaking romance, sacrifice, and heroism.
Fighting to Survive
by Rhiannon Frater
Picking up where The First Days ends, Fighting to Survive features the further zombie-killing, civilization-saving adventures of a pair of sexy, kick butt heroines and the men who love them. A hundred or so survivors of the zombie plague have found tenuous safety in the walled off center of a small Texas town. Now the hard work of survival begins—finding enough food; creating safe, weather-resistant shelter; establishing laws; and fighting off both the undead who want to eat them and the living bandits who want to rob and kill them.
Fighting to Survive won the Dead Letter Award for Best Novel from Mail Order Zombie. The first book in the As the World Dies trilogy, The First Days also won the Dead Letter Award and was named one of the Best Zombie Books of the Decade by the Harrisburg Book Examiner. Tor Books began bringing this series to a wider audience with the Spring 2011 publication of The First Days.
Winging It
by Deborah Cooke
The new Dragon Diary novel from the author of Flying Blind.
Zoë Sorensson yearns to come into her powers as the only female dragon shifter. But being part of two worlds is more complicated than she expected. It's bad enough that she's the target of the Mages's plan to eliminate all shifters-but she also has to hide her true nature from her human best friend, Megan. But when Megan gets a last-minute invite to the popular kids' Halloween party-hosted by an apprentice Mage-Zoë must save the day and her best friend without revealing her fire- breathing secrets...
The Hour of Dust and Ashes
by Kelly Gay
To save her sister, she must stop a silent killer. . . .
Protecting Atlanta from the off-world criminals of Underground is tough enough, but now Detective Charlie Madigan and her siren partner, Hank, learn that the addicts of the offworld drug ash have begun taking their own lives. Ash makes humans the perfect vessels for possession, and something or someone is leading them to their deaths. Charlie is desperate to save her addicted sister, Bryn, from a similar fate. As New Year's Eve approaches and time runs out, Charlie makes a deadly bargain with an ancient race of beings and embarks on a dangerous journey into hellish Charbydon with Hank and the Revenant Rex to save Bryn and make it back before it's too late. Only, for one of them, coming home means facing a fate worse than death. . . .
Blood Ties
by Mari Mancusi
Officially back in the arms of her vampire boyfriend Magnus, Sunny finds she still can't forget the gentle mortal Jayden who once saved her life. When darkness threatens to steal his humanity, Sunny must make a choice: stay true to her love, or defy him in a desperate attempt to save Jayden's soul.
Meanwhile, the Blood Coven is gearing up for a showdown with a splinter group of Slayer Inc. It's Vampires vs. Slayers in a showdown that could cost Sunny not only her heart...but also her life.
Outpost
by Adam Baker
They took the job to escape the world They didn't expect the world to end. Kasker Rampart: a derelict refinery platform moored in the Arctic Ocean. A skeleton crew of fifteen fight boredom and despair as they wait for a relief ship to take them home. But the world beyond their frozen wasteland has gone to hell. Cities lie ravaged by a global pandemic. One by one TV channels die, replaced by silent wavebands. The Rampart crew are marooned. They must survive the long Arctic winter, then make their way home alone. They battle starvation and hypothermia, unaware that the deadly contagion that has devastated the world is heading their way...
Awakenings
by Edward Lazellari
Cal MacDonnell is a happily married New York City cop with a loving family. Seth Raincrest is a washed-up photographer who has alienated even his closest friends. The two have nothing in common—except that they both suffer from retrograde amnesia. It's as if they just appeared out of thin air thirteen years ago, and nothing has been able to restore their memories. Now their forgotten past has caught up to them with a vengeance.
Cal's and Seth's lives are turned upside down as they are stalked by otherworldly beings who know about the men's past lives. But these creatures aren't here to help; they're intent on killing anyone who gets in their way. In the balance hangs the life of a child who might someday restore a broken empire to peace and prosperity. With no clue why they're being hunted, Cal and Seth must accept the aid of a strange and beautiful woman who has promised to unlock their secrets. The two must stay alive long enough to protect their loved ones, recover their true selves—and save two worlds from tyranny and destruction.
Theft of Swords
by Michael J. Sullivan
Royce Melborn, a skilled thief, and his mercenary partner, Hadrian Blackwater, make a profitable living carrying out dangerous assignments for conspiring nobles-until they are hired to pilfer a famed sword. What appears to be just a simple job finds them framed for the murder of the king and trapped in a conspiracy that uncovers a plot far greater than the mere overthrow of a tiny kingdom.
Can a self-serving thief and an idealistic swordsman survive long enough to unravel the first part of an ancient mystery that has toppled kings and destroyed empires in order to keep a secret too terrible for the world to know?
And so begins the first tale of treachery and adventure, sword fighting and magic, myth and legend.
When author Michael J. Sullivan self-published the first books of his Riyria Revelations, they rapidly became ebook bestsellers. Now, Orbit is pleased to present the complete series for the first time in bookstores everywhere. Theft of Swords was originally published as: The Crown Conspiracy and Avempartha.
Ghost of a Smile
by Simon R. Green
The Ghost Finders answer a distress call from the private research center of one of the biggest drug companies in the world, where a team of police enforcement agents have vanished. They have no idea what they're facing-except a deadline that threatens to remove the entire building from existence if they fail to get to the bottom of the mystery.
Crossroads
by Jeanne Stein
As a bounty hunter, Anna Strong knew how to find trouble. But now that she's a vampire, trouble seems to have a knack for finding her...
The death of Anna's old vampire mentor is causing ripples in the mortal world. His forensic report has brought up some anomalies and people are asking questions-questions that no vampire wants to answer. Anna needs to lie low, but the sudden discovery of a slew of drained bodies near the Mexican border brings an old flame back into her life and with him, a new challenge. Then, some stunning news from an unexpected source sends Anna and her friend Daniel Frey on a journey that may change both their lives-forever.
Aftermath
by Ann Aguirre
During the war against murderous, flesh-eating aliens, grimspace "jumper" Sirantha Jax decided to go it alone. The cost of her actions: the destruction of modern interstellar travel-and the lives of six hundred Conglomerate soldiers. Now she's on trial fro dereliction of duty, desertion, mass murder, high treason...and her life.
Vampire Files Volume 4
by P.N. Elrod
Two complete Jack Fleming, Vampire P.I. novels.
In the latest Vampire Files omnibus, Jack Fleming now runs his own nightclub while remaining a reluctant player in the politics of gangland Chicago in the 1930s. And wherever vampires and mobsters mix, there will be blood...
Isle of Night: The Watchers
by Veronica Wolff
Is life offering fewer and fewer options? Then join the dead.
When Annelise meets dark and seductive Ronan, he promises her a new life-if she has the courage to chance the unknown. Now, she's whisked away to a mysterious island and pitted against other female recruits to become a Watcher-girls who are partnered with vampires and assist them in their missions. To survive and become a Watcher, Annelise has to beat out every other girl, but she's determined to do so, because to fail doesn't mean dishonor-it means death.
Angel
by Nicole "Coco" Marrow and Laura Hayden
A beautiful woman awakens on a plane and discovers that things are going terribly wrong. The plane is about to crash into the Hudson River…and she can't even remember her own name.
After she survives the crash, the airline determines that her name is Angela Sands. But she has no idea who she really is.
Reporter Dante Kearns is fascinated by the woman the media dubs "the Angel of the Hudson," especially once he discovers her shocking secret. Angela can hear voices in her head—the thoughts of all men around her. And when a man gets close, her face and form change into the woman of his dreams.
Who is Angela? And why does she believe that she was murdered before she woke up on that plane in a stranger's body? Together, Angela and Dante are going to find answers, even if they have to bring down a killer to do so.
Nicole "Coco" Marrow, wife of Ice-T, keeps readers guessing with her pulse-pounding debut novel.
Tears of the Sun
by S.M. Stirling
Rudi McKenzie-now Artos, the High King of Montival-must fulfill his destiny. He wields the sword crafted for him before he was born. He has made friends of his enemies. He has won the heart of the woman he loves.
And now he must defeat the forces of the Church Universal and Triumphant, knowing he may lose his life in the final battle...
The Unincorporated Woman
by Dani Kollin & Eyan Kollin
There's a civil war in space and the unincorporated woman is enlisted! The epic continues.
The award-winning saga of a revolutionary future takes a new turn. Justin Cord, the unincorporated man, is dead, betrayed, and his legacy of rebellion and individual freedom is in danger. General Black is the great hope of the military, but she cannot wage war from behind the President's desk. So there must be a new president, anointed by Black, to hold the desk job, and who better than the only woman resurrected from Justin Cord's past era, the scientist who created his resurrection device, the only born unincorporated woman. The perfect figurehead. Except that she has ideas of her own, and secrets of her own, and the talent to run the government her way. She is a force that no one anticipated, and no one can control.
The first novel in this thought-provoking series, The Unincorporated Man, won the 2009 Prometheus Award for best novel.
Mercury Rises
by Robert Kroese
Jaded religion reporter Christine Temetri and Mercury, a renegade angel, have just thwarted two diabolical plots to destroy the world. But their work isn't finished yet: mysterious powers outranking even the Heavenly bureaucracy seem intent on keeping the Apocalypse on track. While the world is plagued by natural disasters and nations prepare for war, crazed billionaire Horace Finch plots to use a secret device hidden beneath the African desert to discover the deepest secrets of the Universe—even if he has to destroy the Universe to do it. Meanwhile, unassuming FBI investigator Jacob Slater tries in vain to find a rational explanation for the mysterious destruction of downtown Anaheim—a quest that ultimately brings him to Kenya, where he meets Christine and Mercury. Together, the three must stop Finch from activating the device and tearing reality to pieces. Uproarious and wildly entertaining, Mercury Rises proves that the devil is in the details!
The Urban Fantasy Anthology
Edited by Peter S. Beagle and Joe R. Lansdale
Star-studded and comprehensive, this imaginative anthology brings a myriad of modern fantasy voices under one roof. Previously difficult for readers to discover in its new modes, urban fantasy is represented here in all three of its distinct styles—playful new mythologies, sexy paranormal romances, and gritty urban noir. Whether they feature tattooed demon-hunters, angst-ridden vampires, supernatural gumshoes, or pixelated pixies, these authors—including Patricia Briggs, Neil Gaiman, and Charles de Lint—mash-up traditional fare with pop culture, creating iconic characters, conflicted moralities, and complex settings. The result is starkly original fiction that has broad-based appeal and is immensely entertaining.
The Magic of Recluce (reissue)
by L. E. Modesitt Jr.
From Publishers Weekly
The battle between good, denoted by order, and evil, represented by chaos, underlies this promising coming-of-age fantasy. The youth Lerris, a skeptical misfit, is sent on a journey designed to determine whether he will ever be capable of serving his native land, Recluce, a haven of perfection surrounded by chaos. During training, Lerris is told he is a potential order-master, a possible high-level wizard, who must probe his inner self and discover his powers before he can return home. In war-torn Candar, he finds himself hunted as a rogue wizard and narrowly escapes destruction at the hands of the evil wizard Antonin. Apprenticed to a woodworking genius, Lerris comes to the aid of his ailing master, rebuilding his business and arranging the future of the family. Lerris's acceptance of responsibility and respect for order enable the development of his powers, and his use of order-magic against Antonin leads to a confrontation between the two. Modesitt ( The Ecolitan Matter ) creates a complex world based on a plausible system of magic and peopled with engaging and realistic characters.
Kitty's Greatest Hits
by Carrie Vaughn
The first-ever story collection from the New York Times bestselling author, including two all-new works!

Kitty Norville, star of a New York Times bestselling series, is everybody's favorite werewolf DJ and out-of-the-closet supernatural creature. Over the course of eight books she's fought evil vampires, were-creatures, and some serious black magic. She's done it all with a sharp wit and the help of a memorable cast of werewolf hunters, psychics, and if-notgood- then-neutral vampires by her side. Kitty's Greatest Hits not only gives readers some of Kitty's further adventures, it offers longtime fans a window into the origins of some of their favorite characters.

In "Conquistador de la Noche," we learn the origin story of Denver's Master vampire, Rick; with "Wild Ride," we find out how Kitty's friend T.J. became a werewolf; and in "Life is the Teacher," we revisit Emma, the human-turned-unwilling-vampire who serves the aloof vampire Master of Washington, D.C.

This entertaining collection includes two brand-new works: "You're On the Air," about one of Kitty's callers after he hangs up the phone; and the eagerly awaited "Long Time Waiting," the novella that finally reveals just what happened to Cormac in prison, something every Kitty fan wants to know.

Stands a Shadow
by Col Buchanan
In Farlander, the first book of the Heart of the World series, readers met Ash, an aging master assassin of the famed order of Roshun, and his apprentice Nico, a boy who always managed to be in the wrong place at the right time. Ash and Nico, one with failing health and the other with little training, were sent on a suicidal mission to fulfill a contract against the favored son of the Holy Matriarch, the ruler of Mann. The assassination of the Matriarch's son maintained the honor and reputation of the Roshun, but further destabilized a nation already beset by strife. For Ash, fulfilling the contract came at an enormous personal cost.
Now in Stands a Shadow, driven by grief and anger, Ash embarks on a journey that takes him through the Free Ports and towards the embattled city of Bar-Khos. He arrives at the city as the Holy Matriarch of Mann orders her forces to breach the walls of Bar-Khos and bring it under her control. Renouncing the ways of the Roshun, Ash disguises himself among the Mannian soldiers, determined to go to any lengths to have his revenge against the Matriarch. . . .
The Heart of the World series is an epic adventure that, through the lens of its vibrant and unique world and engaging characters, asks intriguing questions and illuminates the humanity at the core of both hero and villain. Stands a Shadow is the second book in the series.
The Realms Thereunder
by Ross Lawhead
Uncover a land that has been hidden for over a thousand years.
Beneath the land of Britain, a great army is sleeping. On a visit to an old church, Daniel Tully and Freya Reynolds awaken two ancient knights from a centuries-old slumber. They are kidnapped and taken to an underground city that stands in peril, besieged in all directions by a vicious warhost. Nidergeard is the only thing protecting the upper world's blissful ignorance of mythical forces that have been held at bay since the creation of the world. In order to return home, Daniel and Freya must strike at the heart of the opposer's power.
Fast forward eight years. Daniel, now homeless, still wages what he believes to be a righteous war against those he judges to be evil. Freya has tried to put the past behind her and concentrate on getting an education, a job, and a life. When they reconnect in Oxford, unseen forces begin to ally against them. Daniel is pulled through a portal and into another world. Freya is abducted by someone-some thing-posing as her professor and drugged to keep her in a delusional state. After they finally break free, neither can deny the truth . . . they must return to Nidergeard and resume the battle.
With a thrilling narrative that draws heavily upon British mythology, The Realms Thereunder will quickly establish Ross Lawhead as a major new voice in fantasy.
The Bone House
by Stephen R. Lawhead
ONE PIECE OF THE SKIN MAP HAS BEEN FOUND. NOW THE RACE TO UNRAVEL THE FUTURE OF THE FUTURE TURNS DEADLY.
An avenue of Egyptian sphinxes, an Etruscan tufa tomb, a Bohemian coffee shop, and a Stone Age landscape where universes collide …
Kit Livingstone met his great grandfather Cosimo in a rainy alley in London where he discovered the reality of alternate realities.
Now he's on the run - and on a quest, trying to understand the impossible mission he inherited from Cosimo: to restore a map that charts the hidden dimensions of the multiverse while staying one step ahead of the savage Burley Men.
The key is the Skin Map - but where it leads and what it means, Kit has no idea. The pieces have been scattered throughout this universe and beyond.
Mina, from her outpost in seventeenth-century Prague, is quickly gaining both the experience and the means to succeed in the quest. Yet so are those with evil intent, who from the shadows are manipulating great minds of history for their own malign purposes.
Across time and space, through manifest and hidden worlds, those who know how to use ley lines to travel through astral planes have left their own world behind in this, the second quest: to unlock the mystery of The Bone House.

The Moon Maze Game
by Larry Niven and Steven Barnes
The Year: 2085. Humanity has spread throughout the solar system. A stable lunar colony is agitating for independence. Lunar tourism is on the rise...
Against this background, professional "Close Protection" specialist Scotty Griffin, fresh off a disastrous assignment, is offered the opportunity of a lifetime: to shepherd the teenaged heir to the Republic of Kikaya on a fabulous vacation. Ali Kikaya will participate in the first live action role playing game conducted on the Moon itself. Having left Luna—and a treasured marriage—years ago due to a near-tragic accident, Scotty leaps at the opportunity.
Live Action Role Playing attracts a very special sort of individual: brilliant, unpredictable, resourceful, and addicted to problem solving. By kidnapping a dozen gamers in the middle of the ultimate game, watched by more people than any other sporting event in history, they have thrown down an irresistible gauntlet: to "win" the first game that ever became "real." Pursued by armed and murderous terrorists, forced to solve gaming puzzles to stay a jump ahead, forced to juggle multiple psychological realities as they do...this is the game for which they've prepared their entire lives, and they are going to play it for all it's worth.
Blood Sacrifice
by Maria Lima
All's fair in blood and war. . . .
Talk about wedding crashers from hell. Keira Kelly and her sexy vampire king, Adam, are about to tie the proverbial knot—sort of—when an uninvited blood relative shows up to cast a long, dark shadow over the happy occasion. Adam's brother Gideon comes bearing the one-size-fits-all gift of bad news: an ancient, convoluted Challenge thrown down upon the entire Kelly clan. It seems the dreaded forces of the Dark Fae have declared war on Keira's family, and at stake is the land that is rightfully theirs. But while the Kellys gather their troops in a historic San Antonio hotel to strategize, there's mayhem back in Rio Seco. The old cemetery is vandalized, fires break out, and—worst of all—the Kelly clan matriarch and leader, Keira's great-great-grandmother Minerva, goes missing. Should Keira risk breaking the Challenge rules by returning to her beloved home, or should she continue the waiting game that seems the only other option? With everything she loves and maybe even her life on the line, she has only one chance to get the answer right.
The Truth of Valor
by Tanya Huff
Having left the Marine Corps, former Gunnery Sergeant Torin Kerr is attempting to build a new life with salvage operator Craig Ryder. Turns out, civilian life is a lot rougher than she'd imagined. Torin is left for dead when pirates attack their spaceship and take Craig prisoner. But "left for dead" has never stopped Torin. Determined to rescue Craig, she calls in her Marines. And that's when her mission expands to stopping the pirates from changing the balance of power in known space.
The Sookie Stackhouse Companion
by Charlaine Harris
The #1 New York Times bestselling author presents the definitive guide to the world of Sookie Stackhouse.
Charlaine Harris has topped the bestseller charts and has become a nationwide phenomenon, thanks to the unconventional-and otherworldly- life of Sookie Stackhouse. Now, readers will have the opportunity for an in-depth look at Sookie, her family, friends, enemies, adventures, and-of course-the lovers who set her world on fire.
Readers will:
• Tour Bon Temps via the detailed map in the book, the one created by Charlaine herself!
• Read transcripts of Eric and Bill's private conversations
• Examine all the branches of Sookie's family tree
• Learn the fine points of the distinctions between vampire, shifter, and fae
• Get must-have Bon Temps recipes, including Caroline Bellefleur's famous chocolate cake
• Test themselves with trivia questions from the series

Blood Spirits
by Sherwood Smith
Everyone's favorite sword-wielding California girl returns-from the author of Coronets and Steel.

With the man she loves set to marry a look-alike princess, Kim Murray returns to California from the magical country of Dobrenica to heal her broken heart. But family politics soon have her leaving for London, where she is forced into a duel with a Dobrenican nobleman. He reveals that her great sacrifice, leaving Alec, was a disaster. To fix her mistake, Kim returns to Dobrenica, but what she finds there is far more shocking and dangerous than she ever imagined. Not just politics and personalities but ghosts and magic, murder and mystery, await her as she struggles to understand the many faces of love. Once again Kim has to take sword in hand as she tries to make peace and learn the truth. Only, whose truth?
Legacy of Kings
by C.S. Friedman
The young peasant woman Kamala has proven strong and determined enough to claim the most powerful Magister sorcery for herself-but now the Magisters hunt her for killing one of their own. Her only hope of survival lies in the northern Protectorates, where spells are warped by a curse called the Wrath that even the Magisters fear. Originally intended to protect the lands of men from creatures known only as souleaters, the Wrath appears to be weakening-and the threat of this ancient enemy is once more falling across the land.
Real Vampires Don't Wear Size Six
by Gerry Bartlett (Berkeley)
For a vampire, losing weight can be hellish-from the national bestselling author of Real Vampires Hate Their Thighs.
After Glory St. Clair kicked out the demon that had set up shop in her body, she had a serious fallout with longtime lover Jeremy Blade. But before Glory can win him back, she has some issues of the hellish variety to deal with.
When Lucifer himself offers Glory the ultimate temptation-work for the devil and he'll make her a size six-the curvy vampire's not sure if she can resist. But what Glory does know is that somehow, she's going to get back the man she loves and show everyone that real vampires always have more to love.
V is for Vampire: An Illustrated Alphabet of the Undead
by Adam-troy Castro and Johnny Atomic (Harper Voyager)
A Is for Arterial Spray,
B Is for Bedroom Window,
C Is for Children of the Night . . .
A humorous and wonderfully illustrated A-to-Z guide that takes us inside the world of bloodsuckers. Learn all about that violent nut Van Helsing, the art of undead seduction, the dangerous myth of garlic, the trouble inherent in vampire real estate deals, the downside of eternal youth, as well as where to aim that wooden stake, with a friendly reminder to . . .
Lock the house and protect your neck!
The Diviner
by Melanie Rawn (Daw)
Bestselling author Melanie Rawn's triumphant return to high fantasy.

The only survivor of royal treachery that eliminates his entire family, Azzad al-Ma'aliq flees to the desert and dedicates himself to vengeance. With the help of the Shagara, a nomadic tribe of powerful magicians, he begins to take his revenge-but at a terrible cost to himself.
Ghost Story
by Jim Butcher (Roc)
The eagerly awaited new novel in the #1 New York Times bestselling Dresden Files series.
When we last left the mighty wizard detective Harry Dresden, he wasn't doing well. In fact, he had been murdered by an unknown assassin.
But being dead doesn't stop him when his friends are in danger. Except now he has nobody, and no magic to help him. And there are also several dark spirits roaming the Chicago shadows who owe Harry some payback of their own.
To save his friends-and his own soul-Harry will have to pull off the ultimate trick without any magic...
Bricks
by Leon Jenner (Hodder & Stoughton)
This is the story of a bricklayer. A master of his craft, he keeps its sacred teachings secret. For him a house is the dwelling place of a soul, and a house must be built in the right spirit or the soul inside it will suffer. The building of an arch is a ritual to obtain a right relation with the earth and a connection with the truth. The bricklayer also recalls his previous life as a Druid priest. He talks about the creation of the sacred landscape of these islands; how even a simple stick lying on the ground would tell people the direction they needed to go in; how when people stared at the stars, they were staring at their own mind. This Druid was also a builder of worlds, one of a group of higher beings able to move in an infinite number of universes that create and end constantly. These higher beings are eternal, know everything, and hold everything together. The speak mind to mind. They can prevent battles simply by walking between the two charging armies. The reader sees the world through the eyes of this great, magical being at the time of the Roman invasion, and learns how he tricked Julius Caesar and set in train the series of events that would lead to Caesar's assassination on the Ides of March. But as the bricklayer continues, he worries he is losing his ancient, sacred powers. The vision begins to fray at the edges as we learn how he has recently taken violent revenge on yobs who have mocked him. Is he really connected to a once living Druid priest, or is he gradually losing himself in his own fantasies?
Magic on the Line
by Devon Monk (Roc)
In the secret lockup of the Authority, the council that decides what can and can't be done with magic, an undead magic user has possessed one of the prisoners. He wants his freedom-and then some. Now Allie Beckstrom and her lover, Zayvion, are the first line of defense against the chaos he's about to unleash on the city of Portland...
The Shadow Reader
by Sandy Williams (Ace)
A Houston college student, McKenzie Lewis can track fae by reading the shadows they leave behind. For years she has been working for the fae King, tracking rebels who would claim the Realm. Her job isn't her only secret. She's in love with Kyol, the King's sword-master-but human and fae relationships are forbidden. When McKenzie is captured by Aren, the fierce rebel leader, she learns that not everything is as she thought. And McKenzie must decide who to trust and where she stands in the face of a cataclysmic civil war.

Dead Man Walking
by Stefan Petrucha (Roc)
After Hessius Mann was convicted of his wife's murder, suppressed evidence came to light and the verdict was overturned-too bad he was already executed. But thanks to the miracles of modern science Hessius was brought back to life. Sort of.
Now that he's joined the ranks of Fort Hammer's pulse-challenged population, Hessius attempts to make a "living" as a private investigator. But when a missing persons case leads to a few zombies cut to pieces, Hessius starts thinking that someone's giving him the run-around-and it's not like he's in any condition to make a quick getaway...

Shadow Fall
by Seressia Glass (Pocket)
Truth is the most dangerous weapon of all . . .
Kira Solomon's life has never been simple. Battling against the Fallen, serving the Egyptian goddess Ma'at, becoming romantically involved with a 4,000-year-old Nubian warrior—these are now everyday realities. But something is changing. Kira's magic is becoming dangerously unpredictable, tainted by the Shadow she has been trained to destroy.
Matters grow worse when an Atlanta museum exhibit based on the Egyptian Book of the Dead turns out to have truly sinister properties. As the body count rises, even long-trusted allies start to turn against Kira. She can hardly blame them—not when the God of Chaos is stalking her dreams and the shocking truth about her origins is finally coming to light. As one of the good guys, Kira was a force to be reckoned with. But if the only way to stop a terrifying adversary is to fight Shadow with Shadow, then she's ready to find out just how very bad she can be. . . .

Kindling the Moon
by Jenn Bennett (Pocket)
Meet Arcadia Bell: bartender, renegade magician, fugitive from the law. . . .
Being the spawn of two infamous occultists (and alleged murderers) isn't easy, but freewheeling magician Arcadia "Cady" Bell knows how to make the best of a crummy situation. After hiding out for seven years, she's carved an incognito niche for herself slinging drinks at the demon-friendly Tambuku Tiki Lounge.
But she receives an ultimatum when unexpected surveillance footage of her notorious parents surfaces: either prove their innocence or surrender herself. Unfortunately, the only witness to the crimes was an elusive Æthyric demon, and Cady has no idea how to find it. She teams up with Lon Butler, an enigmatic demonologist with a special talent for sexual spells and an arcane library of priceless stolen grimoires. Their research soon escalates into a storm of conflict involving missing police evidence, the decadent Hellfire Club, a ruthless bounty hunter, and a powerful occult society that operates way outside the law. If Cady can't clear her family name soon, she'll be forced to sacrifice her own life . . . and no amount of running will save her this time.
Basilisk
by Rob Thurman (Roc)
Stefan Korsak and his genetically-altered brother have evaded the Institute for three years. When they learn the new location of the secret lab, they plan to break in and save the remaining children there. But one of the little ones doesn't want to leave. She wants to kill...
Water to Burn
by Katharine Kerr (Daw)
Secret agent Nola O'Grady is back and ready to save San Francisco from all evildoers, alien and otherwise. With the aid of her bodyguard and lover Ari Nathan, Nola's new mission is to track down and apprehend the mysterious "Brother Belial," head of the now-dispersed Chaos cult-and a possible invader from another dimension.
Blood Rights
by Kristen Painter (Orbit)
Born into a life of secrets and service, Chrysabelle's body bears the telltale marks of a comarré -- a special race of humans bred to feed vampire nobility. When her patron is murdered, she becomes the prime suspect, which sends her running into the mortal world...and into the arms of Malkolm, an outcast vampire cursed to kill every being from whom he drinks.
Now, Chrysabelle and Malkolm must work together to stop a plot to merge the mortal and supernatural worlds. If they fail, a chaos unlike anything anyone has ever seen will threaten to reign.
The Ascension: Super Human Clash
by Michael Carroll
They'd done it. Not only had Roz, Abby, Lance, and Thunder survived their first battle with a super villain, they'd defeated him. Krodin was dead, and they had saved the world. Now everything could go back to normal-good old, boring normal. School. Parents. Friends.
But three weeks later, the world suddenly changes. The United States is under martial law, the people are little more than drones, and where Central Park should be there now stands a massive glass-and-steel building, home to the all-powerful Chancellor.
In Michael Carroll's follow-up to the acclaimed Super Human, the world has been remade in the Chancellor's image, and it's about to get much much worse. Only this young band of heroes has a chance of stopping him, but can they return the world to what it was, or will they be stranded in this alternate world forever?
One Salt Sea
by Seanan McGuire
October "Toby" Daye is settling into her new role as Countess of Goldengreen. She's actually dating again, and she's taken on Quentin as her squire. So, of course, it's time for things to take a turn for the worse.
Someone has kidnapped the sons of the regent of the Undersea Duchy of Saltmist. To prevent a war between land and sea, Toby must find the missing boys and prove the Queen of the Mists was not behind their abduction. Toby's search will take her from the streets of San Francisco to the lands beneath the waves, and her deadline is firm: she must find the boys in three days' time, or all of the Mists will pay the price. But someone is determined to stop her-and whoever it is isn't playing by Oberon's Laws...
7th Sigma
by Steven Gould
Welcome to the territory. Leave your metal behind, all of it. The bugs will eat it, and they'll go right through you to get it…Don't carry it, don't wear it, and for god's sake don't come here if you've got a pacemaker.
The bugs showed up about fifty years ago--self-replicating, solar-powered, metal-eating machines. No one knows where they came from. They don't like water, though, so they've stayed in the desert Southwest. The territory. People still live here, but they do it without metal. Log cabins, ceramics, what plastic they can get that will survive the sun and heat. Technology has adapted, and so have the people.
Kimble Monroe has chosen to live in the territory. He was born here, and he is extraordinarily well adapted to it. He's one in a million. Maybe one in a billion.
In 7th Sigma, Gould builds an extraordinary SF novel of survival and personal triumph against all the odds.
In Memories We Fear
by Barb Hendee
Elisha Clevon lives a quiet life--for a vampire-- in Portland, Oregon. She has learned to feed without killing humans and to train others of her kind. Along with her protector, Philip Brante, and their human companion Wade Sheffield, she seeks out other vampires to offer them a community and to teach them to live in peace with humans.

When a series of killings in England points to a new-- and feral-- vampire, Elisha, Philip and Wade travel to London to make contact with the terrified creature and to offer him sanctuary to stop the bloodshed. But the vampire they find is not what they expect. Maxim is centuries old, with no memory of anything other than living in the forest and living off animals. Now he's gained a taste for human blood. Philip thinks he's too dangerous to save, but Elisha won't give up-- even at the cost of Philip's love and her own life.

The Paradise Prophecy
by Robert Browne
A spectacular thriller inspired by John Milton's Paradise Lost in which the final chapter of the War in Heaven is about to play out on Earth, with the fate of humanity hanging in the balance.
The Myth
When God cast the archangel Satan into Hell, ending the War in Heaven, peace prevailed on Earth. Until the fallen angels took revenge in the Garden of Eden. Ever since, mankind has been in a struggle between good and evil, paradise and apocalypse: the fall of Rome, The Crusades, World Wars, nuclear proliferation, the Middle East Crisis... The War in Heaven never really ended-it just changed venues. For millennia, God's angels have been fighting Satan's demons on Earth, all in hopes of bringing about Satan's greatest ambition, the Apocalypse.
The Reality
Satan has never been closer to his goal than right now.
Agent Bernadette Callahan is a talented investigator at a shadowy government organization known only as Section, on the trail of a serial killer with nearly supernatural abilities. Sebastian "Batty" LaLaurie is a religious historian who knows far too much about the other side- and that hard-earned knowledge is exactly what Callahan needs. This unlikely duo pair up for a race across the globe, decoding clues left in ancient texts from the Bible to Paradise Lost and beyond. In the process they stumble upon a vast conspiracy-one beyond the scope of mankind's darkest imagination.

Sucker Punch Two Disc Extended Blu Ray Pack
Product Description
Born from the creative vision of filmmaker Zack Snyder (Watchmen, 300), this epic action fantasy launches from the vivid imagination of a young girl whose dream world provides the ultimate escape from her darker reality. Locked away against her will, Babydoll (Emily Browning) has not lost her will to survive. Determined to fight for her freedom, she urges four fellow captives – outspoken Rocket (Jena Malone), street-smart Blondie (Vanessa Hudgens), fiercely loyal Amber (Jamie Chung) and reluctant Sweet Pea (Abbie Cornish) – to band together and try to escape their terrible fate at the hands of their captors Blue (Oscar Isaac), Madam Gorki (Carla Gugino) and the High Roller (Jon Hamm).
Heartless
by Gail Carriger
Lady Alexia Maccon, soulless, is at it again, only this time the trouble is not her fault. When a mad ghost threatens the queen, Alexia is on the case, following a trail that leads her deep into her husband's past. Top that off with a sister who has joined the suffragette movement (shocking!), Madame Lefoux's latest mechanical invention, and a plague of zombie porcupines and Alexia barely has time to remember she happens to be eight months pregnant.
Will Alexia manage to determine who is trying to kill Queen Victoria before it is too late? Is it the vampires again or is there a traitor lurking about in wolf's clothing? And what, exactly, has taken up residence in Lord Akeldama's second best closet?
When the Saints
by Dave Duncan
When we left the Brothers Magnus, they had assembled in Cardice to help Anton Magnus defend the castle from attack by a neighboring state with a significant military advantage and several officers who at any moment could request help from saints—or, depending on your perspective, from the devil.
But Cardice has a secret weapon in the form of young Wulfgang Magnus, who can ask a few favors of his own from these devil-saints. The only problem is that Wulf is in love with Madlenka, the countess from Cardice who was forcibly married to Anton to explain why he's suddenly leading the country.
Even Wulf is unsure if family and political loyalty should override love. He's also beginning to realize that the magical battle he's stepped into has some serious rules that he doesn't know, and has no way to learn. And when several wild cards in every battle can tap into nearly limitless sources of magic, who knows how far and wide the battle might range?
This stunning continuation of the story begun in Speak to the Devil amps up the romance and intrigue, while letting readers spend more time with master fantasist Dave Duncan's unique, complex, and ornery-but-delightful characters.
The First Days: As the World Dies
by Rhiannon Frater
Rhiannon Frater's As the World Dies trilogy is an internet sensation. The first two books, The First Days and Fighting to Survive, have won the Dead Letter Award for Best Novel from Mail Order Zombie. The First Days was named one of the Best Zombie Books of the Decade by the Harrisburg Book Examiner. AmericanHorrorBlog calls Rhiannon Frater "a writer to watch."
The morning that the world ends, Katie is getting ready for court and housewife Jenni is taking care of her family. Less than two hours later, they are fleeing for their lives from a zombie horde.
Thrown together by circumstance, Jenni and Katie become a powerful zombie-killing partnership, mowing down zombies as they rescue Jenni's stepson, Jason, from an infected campground.
They find sanctuary in a tiny, roughly fortified Texas town. There Jenni and Katie find they are both attracted to Travis, leader of the survivors; and the refugees must slaughter people they know, who have returned in zombie form.
Fast-paced and exciting, filled with characters who grab your heart, The First Days: As the World Dies is the beginning of a frightening trilogy.
Shadow Kin
by M.J. Scott
On one side, the Night World, rules by the Blood Lords and the Beast Kind. On the other, the elusive Fae and the humans, protected by their steadfast mages...
Born a wraith, Lily is a shadow who slips between worlds. Brought up by a Blood Lord and raised to be his assassin, she is little more than a slave. But when Lily meets her match in target Simon DuCaine, the unlikely bond that develops between them threatens to disrupt an already stretched peace in a city on the verge of being torn apart...
A Blight of Mages
by Karen Miller
Hundreds of years before the great Mage War, a land lies, unknowing, on the edge of catastrophe...
Barl is young and impulsive, but she has a power within that calls to her. In her city, however, only those of noble blood and with the right connections learn the ways of the arcane. Barl is desperate to learn-but her eagerness to use her power leads her astray and she is banned from ever learning the mystic arts.
Morgan holds the key to her education. A member of the Council of Mages, he lives to maintain the status quo, preserve the mage bloodlines, and pursue his scholarly experiments. But Barl's power intrigues him-in spite of her low status.
Together, he realizes they can create extraordinary new incantations. Morgan's ambition and Barl's power make a potent combination. What she does not see is the darkness in him that won't be denied.
A Blight of Mages is the new novel set in the world of Karen Miller's bestselling debut The Innocent Mage.
Sins of the Angels
by Linda Poitevin
A detective with a secret lineage. An undercover Hunter with a bullet-proof soul. And a world made to pay for the sins of an angel...

Homicide detective Alexandra Jarvis answers to no one. Especially not to the new partner assigned to her in the middle of a gruesome serial killer case-a partner who is obstructive, irritatingly magnetic, and arrogant as hell. Aramael is a Power--a hunter of the Fallen Angels. A millennium ago, he sentenced his own brother to eternal exile for crimes against humanity. Now his brother is back and wreaking murderous havoc in the mortal realm. To find him, Aramael must play second to a human police officer who wants nothing to do with him and whose very bloodline threatens both his mission and his soul.

Now, faced with a fallen angel hell-bent on triggering the apocalypse, Alex and Aramael have no choice but to join forces, because only together can they stop the end of days.
Undead and Undermined
by MaryJanice Davidson
All-new in the New York Times bestselling drop-dead funny series.
Vampire Queen Betsy Taylor thought she couldn't die. So what's she doing in the morgue? It could have something to do with a time- traveling trip she made, and a foe with a wicked agenda that could finally be the real death of Betsy-if she's not careful.
Song of the Dragon
by Tracy Hickman
Once humans had magic and an alliance with dragons. Now they and the other races have been enslaved by the Rhonas Empire-the elves-and can't even remember the world the way it used to be. But thanks to the intervention of one determined dwarf and the human slave warrior known as Drakis, all of that is about to change.

Deadline
by Mira Grant
Shaun Mason is a man without a mission. Not even running the news organization he built with his sister has the same urgency as it used to. Playing with dead things just doesn't seem as fun when you've lost as much as he has.
But when a CDC researcher fakes her own death and appears on his doorstep with a ravenous pack of zombies in tow, Shaun has a newfound interest in life. Because she brings news-he may have put down the monster who attacked them, but the conspiracy is far from dead.
Now, Shaun hits the road to find what truth can be found at the end of a shotgun.
City of Ice
by Laurence Yep
Two-time Newbery Honor Award-winning author Laurence Yep returns with the action-packed sequel to the critically-acclaimed City of Fire.
From the islands of Hawaii, Scirye and her loyal companions pursue the villainous Mr. Roland and evil dragon Badik all the way to the city of Nova Hafnia in the Arctic Circle. With the help of a trader, Prince Tarkhun, and his daughter Roxanna, the companions chase their enemies into the vast and desolate Wastes. Scirye and her friends are determined to stop Mr. Roland from getting his hands on the second of the Five Lost Treasures of Emperor Yü, which will give him the power to alter the very fabric of the universe. But few who enter the Wastes ever return, and Scirye has no choice but to call on the spirit of the North for help. As wild and unpredictable as the Arctic itself, will the spirit turn out to be friend or foe?
Flashback
by Dan Simmons
The United States is near total collapse. But 87% of the population doesn't care: they're addicted to flashback, a drug that allows its users to re-experience the best moments of their lives. After ex-detective Nick Bottom's wife died in a car accident, he went under the flash to be with her; he's lost his job, his teenage son, and his livelihood as a result.
Nick may be a lost soul but he's still a good cop, so he is hired to investigate the murder of a top governmental advisor's son. This flashback-addict becomes the one man who may be able to change the course of an entire nation turning away from the future to live in the past.
A provocative novel set in a future that seems scarily possible, FLASHBACK proves why Dan Simmons is one of our most exciting and versatile writers.
My Life as a White Trash Zombie
by Diana Rowland
Teenage delinquent Angel Crawford lives with her redneck father in the swamps of southern Louisiana. She's a high school dropout, addicted to drugs and alcohol, and has a police record a mile long. But when she's made into a zombie after a car crash, her addictions disappear, except for her all-consuming need to stay "alive"...

Naamah's Blessing
by Jacqueline Carey
Returning to Terre d'Ange, Moirin finds the royal family broken. Wracked by unrelenting grief at the loss of his wife, Queen Jehanne, King Daniel is unable to rule. Prince Thierry, leading an expedition to explore the deadly jungles of Terra Nova, is halfway across the world. And three year old Desirée is a vision of her mother: tempestuous, intelligent, and fiery, but desperately lonely, and a vulnerable pawn in a game of shifting political allegiances.

As tensions mount, King Daniel asks that Moirin become Desirée's oath-sworn protector. Navigating the intricate political landscape of the Court proves a difficult challenge, and when dire news arrives from overseas, the spirit of Queen Jehanne visits Moirin in a dream and bids her undertake an impossible quest.

Another specter from the past also haunts Moirin. Travelling with Thierry in the New World is Raphael de Mereliot, her manipulative former lover. Years ago, Raphael forced her to help him summon fallen angels in the hopes of acquiring mystical gifts and knowledge. It was a disastrous effort that nearly killed them, and Moirin must finally bear the costs of those bitter mistakes.

The Plain Man
Magick and reality collide in a new, fast-paced Max August thriller.

Max August is not invulnerable, but he never ages—a gift he earned while studying under the legendary alchemist Cornelius Agrippa. August, now an alchemist himself, is using his magickal abilities to fight the right-wing conspiracy known as the FRC, which seeks to control all aspects of society. At the top of the FRC is a nine-member cabal, each member of which is a powerful force in one area of society, such as media, politics, finance…and wizardry.
When Max learns that two members of the cabal are en route to Wickr, a Burning Man–like festival held in the American Southwest, he stages a plan to gather information from them and, he hopes turn one member against the others. Max has been careful not to leave a trail, but the cabal sees all, and an "accident" at a nuclear waste facility just 100 miles from the festival would send a clear message to those who oppose the FRC. Max may be timeless, but he is running out of time to stop the FRC and save millions of lives.

Citadels of the Lost
by Tracy Hickman
The Rhonas Empire of elves is built upon a thirst for conquest, disdain for other races, and an appetite for hedonistic self-gratification. They have complete control of the Aether — the mystical substance that fuels their magic. One use of this Aether is to compel total obedience of the slaves drawn from the races they have defeated.
But there are legends that tell of a time when humans and other slave races were free and dragons flew the skies. And they speak of a hero who will return to lead an uprising against their masters: a human named Drakis.
When Aer magic, the magic of nature itself, is wielded by Jugar, a captive dwarf, it signals the start of a rebellion straight from legend. In the ensuing chaos, the former warrior-slave Drakis Sha-Timuran, with a small group of slaves, flees for his life and freedom — lured by a melody that conjures visions of dark wings, scales, and fire. Following the melody he alone can hear, Drakis stumbles on the truth behind the legends: the dragons are real!
Can they survive the dangers of this treacherous realm and bring the truth behind the legends to the army of rebellion?
The Left Hand of God
by Paul Hoffman
Raised from early childhood in the Redeemer Sanctuary, the stronghold of a secretive sect of warrior monks, Thomas Cale has known only deprivation, punishment, and grueling training. When he escsapes to the outside world, Cale learns that his embittered heart is still capable of loving- and breaking.
But the Redeemers won't accept the defection of their prized pupil without a fight...

Rule 34
by Charles Stross
"The most spectacular science fiction writer of recent years" (Vernor Vinge, author of Rainbows End) presents a near-future thriller.
Detective Inspector Liz Kavanaugh is head of the Rule 34 Squad, monitoring the Internet to determine whether people are engaging in harmless fantasies or illegal activities. Three ex-con spammers have been murdered, and Liz must uncover the link between them before these homicides go viral.
Heaven's Shadow
by David S. Goyer
The science fiction epic of our time has arrived.

Three years ago, an object one hundred miles across was spotted on a trajectory for Earth's sun. Now, its journey is almost over. As it approaches, two competing manned vehicles race through almost half a million kilometers of space to reach it first. But when they both arrive on the entity, they learn that it has been sent toward Earth for a reason. An intelligent race is desperately attempting to communicate with our primitive species. And the message is: Help us.

Conan the Barbarian
by Michael Stackpole
Born in the fires of battle, Conan of Cimmeria lost his father and village when they were slaughtered by the cruel warlord Khalra Zym. Wandering the world alone, Conan was forged into a peerless warrior by hardship and bloodshed.
Years later, he crosses paths with Zym and his armies. But before Conan can exact vengeance, he must contend with the warlord's daughter-the seductive witch Marique-and a host of monstrous creatures. Only then will Conan's quest bring him face to gave with Zym in an epic battle to avenge his people and save the world.
Shark Wars
by Ernie Altbacker
Gray is already bigger than all the other sharks in his clan, or shiver. He can't stop growing, and when his hunger gets him into trouble, he's banished from the reef. Luckily his best friend Barkley comes with him…but their hunt for food forces them to journey deep into the dangerous Big Blue.
Then Gray and Barkley accidentally swim into Goblin Shiver territory. They have no choice but to join the shiver. They'll help fight against the rival sharks of Razor Shiver in return for training, protection, and food. But who can Gray and Barkley trust when the ocean is full of slippery fish and one mistake means you're someone else's dinner?
Surrender the Dark
by L.A. Banks
National bestselling author L.A. Banks's electrifying new paranormal series is set in a sizzling world where Dark and Light are trapped in an eternal struggle for the fate of mankind.
Celeste Jackson has fought all her life against a fog of hallucination and substance abuse, but it's not until she meets her protector, Azrael, an angel who has left the safety of the Light, that she learns of the evil forces that have been trying to ruin her, and why. A fierce battle for control of the mortal realm is brewing, and only Celeste—with the help of the Remnant, her half-human, half-angel brethren—can stand in the way. Together, Celeste and Azrael must gather an army of sensitives to defeat the dark powers that have ruled humanity for centuries, but time is running out. If Azrael surrenders to his growing desire for Celeste, he risks being trapped among humanity forever. But the longer he stays, the harder she is to resist. To save the world, Celeste must draw on her own dark experiences with addiction to help Azrael overcome the one temptation that could possibly make him an eternal prisoner—his obsession with her.
The Watchtower
by Lee Carroll
What secrets are hidden in her past . . . ?
Jewelry designer Garet James is still coming to terms with the astounding revelation in BLACK SWAN RISING that she is the last in a long line of women sworn to protect the world from evil. Now she has received a sign from Will Hughes, the 400-year-old vampire who once helped her defeat the evil threatening to destroy New York City. Hughes, tortured by his own violent history which is vividly reenacted here, has asked her to join him on a quest to rid himself of his curse of vampirism. While looking for Will in Paris, Garet encounters a number of mysterious figures-an ancient botanist metamorphosed into the oldest tree in Paris, a gnome who lives under the Labyrinth at the Jardin des Plantes, a librarian at the Institut Oceanographique, and a dryad in the Luxembourg Gardens.
Each encounter leads Garet closer to finding Will Hughes, but she realizes that she's not the only one who's trying to find the way to the magical world called the Summer Country. As Garet struggles to understand her family legacy, each answer she finds only leads to more questions—and to more danger.…
Working Stiff
by Rachel Caine
Bryn Davis is new on the job as a funeral director, but even she knows that once you're dead, you ought to stay that way. But Fairview Mortuary has a hidden backroom business: reviving the dead for profit, at extortionate rates.

Finding out may cost Bryn more than her life ... it may just take away her death, too.

Home Improvement: Undead Edition
Edited by Charlaine Harris and Toni L.P. Kelner
The editors of the New York Times bestselling Death's Excellent Vacation bring home a new collection...with a never-before- published Sookie Stackhouse story!

There's nothing like home renovation for finding skeletons in the closet or otherwordly portals in the attic. Now, for any homeowner who's ever wondered, "What's that creaking sound?" or fans of "how to" television who'd like a little unreality mixed in with their reality shows, editors Charlaine Harris and Toni L. P. Kelner return with an all-new collection of the paranormal perils of Do-It-Yourself.

Sookie Stackhouse resides in these pages, in a never-before-published story by #1 New York Times bestselling author Charlaine Harris. And New York Times bestselling authors Patricia Briggs, James Grady, Heather Graham, Melissa Marr, and nine other outstanding writers have constructed more frightening and funny fixer-upper tales guaranteed to shake foundations and rattle readers' pipes.
The Neon Graveyard
by Vicki Pettersson
Once she was a soldier for the Light, the prophesied savior who would decide the outcome of the eternal conflict raging unseen in the dark corners of her glittering hometown. Now Joanna Archer is just another mortal—still born of an impossible union of Shadow and Light . . . still hunted by both—and carrying the unborn child of a lover held captive by a depraved demon goddess. Joining forces with a band of rogue Shadow agents, Joanna's ready to storm the stronghold of her demonic foe, risking everything to enter this ghastly, godforsaken realm where the price of admission is her eternal soul. Because in a world that has stripped her of her power, identity, and fortune, Joanna has nothing left to lose—except her baby, her future, and the epic war poised to consume the city.
The Snow Queen's Shadow
by Jim C. Hines
When a spell gone wrong shatters Snow White's enchanted mirror, a demon escapes into the world. The demon's magic distorts the vision of all it touches, showing them only ugliness and hate. It is a power that turns even friends and lovers into mortal foes, one that will threaten humans and fairies alike.
Magic Slays
by Ilona Andrews
Kate Daniels has quit the Order of Merciful Aid, but starting her own business isn't easy when the Order starts disparaging her good name. And being the mate of the Beast Lord doesn't bring in the customers, either. So when Atlanta's premier Master of the Dead asks for help with a vampire, Kate jumps at the chance. Unfortunately, this is one case where Kate should have looked before she leapt.
Shadowflame
by Dianne Sylvan
It's been three months since musician Miranda Grey became a vampire and married David Solomon, Prime of the South. As Queen, Miranda must quickly come to terms with her new role and learn how to negotiate the treacherous waters of Signet politics, inevitably making dangerous enemies along the way.

As if complicated vampire politics and a rising music career weren't enough, an enigmatic but powerful force from David's past appears, leaving a wake of chaos and uncertainty for the Pair's fledgling relationship. Miranda begins to realize how little she really knows about her husband. But when an assassin begins targeting her friends and allies, the Pair must track down the killer, even as their lives hang in the balance…
The Deadliest Bite
by Jennifer Rardin
I have two choices. Carve Brude's name into Hell's bile-encrusted gates. Or lose my soul.
After an assassination attempt on Vayl, I find myself pulled into a tangled web that takes the gang to Romania. So how will I save a ghost, rescue a demon, and cheat the Great Taker out of a soul he's slavering for while defeating my nastiest foe yet so that Vayl can, at last, cherish a few precious years with his sons? With careful planning, major violence, and one (hopefully) final trip to Hell.
Hit List
by Laurell K. Hamilton
Anita is upstate with Edward as US Marshals, trying to catch a serial killer that is killing Were Tigers across the country. Anita and Edward both know that the Harlequin still loyal to the Queen of Darkness are killing the Were Tigers, but they can't tell the police because they know that anyone who mentions the Harlequin without being invited, will be hunted down and killed and there are too many secrets from the other police. Anita can't explain everything, but because the Harlequin met each other masked, even the Harlequin on her side don't have faces or names to give to the police.
Anita and Edward know everything and nothing that will help catch the killers. Edward begins to think that the killers are a trick to try and lure Anita away from Jean-Claude and all his bodyguards, so that the Mother of all Darkness can either have her kidnapped try and takeover her body, or kill her. Edward will propose to set a trap to lure the Harlequin in to try and take Anita. He bets that he, Anita, some guards from home and other Marshals will be better than millennium old vampire assassins. The vampires call Anita the executioner and Edward death but can even death and the executioner win against the Harlequin?

Hex
by Allen Steele
The two-time Hugo Award-winner expands the universe of his Coyote saga.

The danui, a reclusive arachnid species considered the galaxy's finest engineers, have avoided contact with the Coyote Federation. Until, that is, the danui initiate trade negotiations, offering only information: the coordinates for an unoccupied world suitable for human life-a massive sphere, composed of billions of hexagons.

But when the Federation's recon mission goes terribly wrong, the humans realize how little they know about their new partners...
Always the Vampire
by Nancy Haddock
It's not easy being a dutiful maid of honor when you're a vampire in the Sunshine State...
Cesca Marinelli has been slacking on her duties as a vampire princess, but she will be the best maid of honor ever for Maggie's Victorian wedding. However, when her mostly-human honey, Saber, falls ill due to a magical construct called the Void, she knows she'll have to go beyond the call of bridesmaid duty...
The Void is affecting every supernatural being in Cesca's afterlife, including her shapeshifter ex, Triton. To counter the Void's reign of terror, Cesca must fully summon her vampire powers-which may lead to her own doom.
The Worst Thing
by Aaron Elkins
For Bryan Bennett, designing hostage negotiation programs is the perfect job-as long as he keeps a safe, theoretical distance. What he can't do is deal directly with kidnappers or their victims, as a result of his own abduction and imprisonment as a small boy. Thirty-some years later, intense nightmares still plague his sleep, and a fear of enclosed spaces prevents him from attempting to travel.
So when Bryan's boss asks him to fly to Reykjavik, Iceland, to teach his corporate-level kidnapping and extortion seminar, he automatically says no. But the CEO of GlobalSeas Fisheries, Inc. has specifically requested Bryan-or no one else. Bryan finally relents...
For decades he's treaded gingerly around the edges of his deepest terrors. Now, on this trip, Bryan's taken hostage again and must face his fears full-on. Will he realize that in this battle of will and nerve, he is his own greatest enemy? Or has this fight already been lost, years and years ago?
Demon: The Fallen
by Kristina Douglas
Once the Fallen's fearless ruler, a grieving Azazel must find the legendary siren meant to take his lost lover's place . . . and kill her.
He's a devil of an angel.
Azazel should have extinguished the deadly Lilith when he had the chance. Now, faced with a prophecy that will force him to betray the memory of his one true love and wed the Demon Queen, he cannot end her life until she leads him to Lucifer. Finding the First is the Fallen's only hope for protecting mankind from Uriel's destruction, but Azazel knows that ignoring his simmering desire for the Lilith will be almost as impossible.
She's an angel of a demon.
Rachel Fitzpatrick wonders how Azazel could confuse her with an evil seductress. She's never even been interested in sex! At least not before she set eyes on her breathtaking captor. And now she can't think about anything else—besides escape.
Angels and demons don't mix.
Rachel stirs a carnal need in Azazel that he never thought he'd feel again. Falling for a demon—even if she has no idea she's the Lilith—means surrendering his very soul. But if he lets her go, he risks abandoning his heart, his dangerous lover, and possibly all of humanity, to Uriel's deadly wrath.
Dead on the Delta
by Stacey Jay
Once upon a time, fairies were the stuff of bedtime stories and sweet dreams. Then came the mutations, and the dre-ams became nightmares. Mosquito-size fairies now indulge their taste for human blood—and for most humans, a fairy bite means insanity or death. Luckily, Annabelle Lee isn't most humans. The hard-drinking, smart-mouthed, bicycle-riding redhead is immune to fairy venom, and able to do the dirty work most humans can't. Including helping law enforcement— and Cane Cooper, the bayou's sexiest detective—collect evidence when a body is discovered outside the fairy-proof barricades of her Louisiana town.
But Annabelle isn't equipped to deal with the murder of a sixyear- old girl or a former lover-turned-FBI snob taking an interest in the case. Suddenly her already bumpy relationship with Cane turns even rockier, and even the most trust-worthy friends become suspects. Annabelle's life is imploding: between relationship drama, a heartbreaking murder investigation, Breeze-crazed drug runners, and a few too many rum and Cokes, Annabelle is a woman on the run—from her past, toward her future, and into the arms of a darkness waiting just for her. . . .
Concrete Savior
by Yvonne Navarro
A fallen angel in human form, Brynna is trying to earn another chance at heaven. So far, her road to redemption is littered with casualties, especially since Lucifer's minions are intent on dragging her back to hell. And being mortal only got more complicated since Brynna became involved with Detective Eran Redmond.
Still, Brynna's relationship issues—like the fact that one glimpse of her can drive men crazy with desire—may have to wait. A mysterious "hero" is saving Chicago's citizens from certain death, with strange and sinister consequences. Brynna knows too much about demonkind to believe in coincidences. Some dark force is at work here, and Brynna may be the only one who can stop it. . . .

Timecaster
by Joe Kimball
Chicago, 2064: Talon Avalon is a timecaster-one of a select few peace officers who can operate a TEV, the Tachyon Emission Visualizer, which records events (most specifically, crimes) that have already happened. With crime at an all-time low, Talon has little to do except give lectures to school kids and obsess on his wife's profession as a licensed sex partner. Until one of her clients asks Talon to investigate a possible murder. When Talon uses the TEV to view the crime, the identity of the killer is unmistakable-it's him, Talon Avalon.
Prince of Thorns
by Mark Lawrence
A stunning fantasy debut from a major new talent!

When he was nine, he watched his mother and brother killed before him. By the time he was thirteen, he was the leader of a band of bloodthirsty thugs. By fifteen, he intends to be king...

It's time for Prince Honorous Jorg Ancrath to return to the castle he turned his back on, to take what's rightfully his. Since the day he was hung on the thorns of a briar patch and forced to watch Count Renar's men slaughter his mother and young brother, Jorg has been driven to vent his rage. Life and death are no more than a game to him-and he has nothing left to lose.

But treachery awaits him in his father's castle. Treachery and dark magic. No matter how fierce, can the will of one young man conquer enemies with power beyond his imagining?
Flying Blind
by Deborah Cooke
The next generation of shape-shifting dragons from the popular author of the Dragonfire novels.

Zoë Sorensson is perfectly normal, except she's been told she's destined for great things. Zoë's the one female dragon shapeshifter of her kind. But Zoë is at the bottom of the class when it comes to being Pyr and her powers are AWOL, so she's sent to a Pyr boot camp.

Zoë quickly realizes that she has to master her powers yesterday, because the Pyr are in danger and boot camp is a trap. The Mages want to eliminate all shifters and the Pyr are next in line-unless Zoë and her friends can work together and save their own kind.
Hunt the Moon
by Karen Chance
In the fifth entry in Karen Chance's Cassandra Palmer series, Cassie is busier than ever preparing for her upcoming coronation as Pythia, the world's chief clairvoyant. But someone doesn't want Cassie to become Pythia---and will go to any lengths to make sure the coronation ceremony never happens.
Downpour
by Kat Richardson
Harper Blaine is on the mend, but evil never rests-in the latest novel from the national bestselling author of Labyrinth.
After being shot in the back and dying-again- Greywalker Harper Blaine's only respite from the chaos is her work. But while conducting a pre-trial investigation in the Olympic Peninsula, she sees a ghostly car accident whose victim insists that he was murdered and that the nearby community of Sunset Lakes is to blame.
Harper soon learns that the icy waters of the lake hide a terrible power, and a host of hellish beings under the thrall of a sinister cabal that will use the darkest of arts to achieve their fiendish ends...

Unnatural Issue
by Mercedes Lackey
A brand-new Elemental Masters novel from the national bestselling author Mercedes Lackey.

Richard Whitestone is an Elemental Earth Master. Blaming himself for the death of his beloved wife in childbirth, he has sworn never to set eyes on his daughter, Suzanne. But when he finally sees her, a dark plan takes shape in his twisted mind-to use his daughter's body to bring back the spirit of his long-dead wife.
Thistle Down
by Irene Radford
Dusty Carrick lived in the small town of Skene Falls, Oregon, her entire life. And, like many of the local children, she played with "imaginary" Pixie friends in Ten Acre Woods.
But the Pixies are not imaginary at all, and Ten Acre Woods is their home. Now, the woods are in danger, and if it falls, the Pixies too will die. Only Thistle Down, exiled from her tribe and trapped inside a mortal woman's body, can save her people-as long as she can convince Dusty Carrick to help her before it's too late.
Hot and Steamy: Tales of Steampunk Romance
, Edited by Martin H. Greenberg and Jean Rabe
From the co-editor of Steampunk'd comes an all-new collection of adventure and romance amid Victorian steampunk settings. Sparks fly in these original stories of a steam-driven airship searching for a lost city, a crazy inventor in a powered wheelchair with a plot to take over the world, and a love story set in an alternate history version of America. Adventure abounds in these stories of love, loss, and danger- and there is plenty of steam!
The Golden Key
by Melanie Rawn, Kate Elliott and Jennifer Roberson
In Tira Virte, art is prized for its beauty and as a binding legal record of everything from marriages to treaties. Yet not even the Grand Duke knows how extraordinary the Grijalva family's art is, for certain Grijalva males are born with the ability to alter events and influence people in the real world through that they paint. Always, their power has been used for Tira Virte. But now Sario Grijalva has learned to use his Gift in a whole new way. And when he begins to work his magic both the Grijalvas and Tira Virte may pay the price.
A Soldier's Duty
by Jean Johnson
Ia is a precog, tormented by visions of the future where her home galaxy has been devastated. To prevent this vision from coming true, Ia enlists in the Terran United Planets military with a plan to become a soldier who will inspire generations for the next three hundred years-a soldier history will call Bloody Mary.
The Nebula Awards Showcase 2011
, Edited by Kevin J. Anderson
Library Journal
This volume presents the 2010 short fiction nominees for the Nebula Awards (winners to be announced May 21), voted on annually by the membership of Science Fiction and Fantasy Writers of America (SFWA). The strong and varied selections include James Patrick's bittersweet tale of a young girl growing up with an absent space-traveling mother and an AI room for a "nanny" ("Going Deep"), Rachel Swirsky's elegant and moving interpretation of the brief life of Agamemnon's daughter ("A Memory of Wind"), Kage Baker's award-winning novella "The Women of Nell Gwynne's," and a rambunctious comic story by 2010 SFWA Damon Knight Grand Master Joe Haldeman ("A !Tangled Web"). VERDICT Taking over the publishing reins from New American Library's ROC imprint, Tor has reformatted this annual as a fiction-only collection and also includes the 2009 short fiction winners (announced in May 2010). Along with its Nebula Award-related lists, including the winners in each category from 1955 to the present, this serves as a top-notch introduction to the genre for newcomers and seasoned readers alike.
Falling Skies
Press Kit and Premier Screening Copy (TNT)
FALLING SKIES opens in the chaotic aftermath of an alien attack that has left most of the world completely incapacitated. In the six months since the initial invasion, the few survivors have banded together outside major cities to begin the difficult task of fighting back. Each day is a test of survival as citizen soldiers work to protect the people in their care while also engaging in an insurgency campaign against the occupying alien force.

At the center of the series is Tom Mason (Noah Wyle), a Boston history professor whose family has been torn apart. His wife was killed in the initial attack, and one of his three sons has been captured. Determined to get his son back and to ensure the safety of his other two sons, Tom must put his extensive knowledge of military history to the test as one of the leaders of the resistance movement known as the 2nd Mass, because of their location in Boston, Mass. They are constantly trying to gain intelligence about the aliens in order to one day outsmart and overtake them and hopefully rebuild their lives.

Moon Bloodgood (Terminator Salvation) co-stars as Anne Glass, a pediatrician who works with the surviving children to help them cope with the traumatic upheaval in their lives. Will Patton (Armageddon, TNT's Into the West) plays a fierce leader of the resistance, Weaver. The series also stars Drew Roy (Secretariat) as Hal, Tom's oldest son and a growing fighter in the resistance movement; Maxim Knight (Brothers & Sisters) as Matt, Tom's youngest son; Connor Jessup (The Saddle Club) as Ben, Tom's son who was captured by aliens; and Seychelle Gabriel (Weeds) as Lourdes, an orphaned teenager who helps Anne in the group's makeshift medical clinic. Colin Cunningham (Living in Your Car) is John Pope, the leader of an outlaw motorcycle gang and Sarah Carter (Shark) is Margaret, a wary survivor of Pope's gang.

FALLING SKIES focuses on the resilience of the survivors and their determination to maintain their humanity when all else has been destroyed. It is a tale of endurance, commitment and courage in which everyday people are called upon to become heroes. They may be outmatched, outnumbered and outgunned, but nothing can beat the human spirit. Most of all, the series is about the ties that bind people together in the most difficult of circumstances.

The aliens in the series are mighty, mysterious and merciless. They are highly intelligent and use military-like tactics, which makes them an overwhelming force against the 2nd Mass. There are two types of aliens that the human survivors have named Skitters and Mechs. Combining live action and special visual effects, the Skitters have spider-like bodies and incredible strength and agility. The deadly, robotic Mechs stand upright and can shoot bullets from their arms. The aliens control captured children, like Tom's son Ben, through bio-mechanical harnesses but have yet to reveal their ultimate plan for them.
Night Mares in the Hamptons
by Celia Jerome
Graphic novelist Willow Tate is a Visualizer, able to draw images of beings from the realm of Faerie, bringing them from their world to ours in the process. After a ten-foot-tall red troll follows her from Manhattan to Paumanok Harbor in the Hamptons, Willow realizes that many of her relatives and their neighbors possess psychic talents-truth- knowing, scrying, weaving wishes, picking lucky numbers, and more.

So when magic and mayhem return to Paumanok Harbor, and Willow is called upon to rescue the town, she enlists the local talent. Three magical mares are searching the Long Island village for a missing colt, and their distress is causing sleeping nights, bad tempers, and dangerous brawls among the gifted but peculiar residents.

Though the Department of Unexplained Events sends Willow a world-famous horse whisperer, Texan Ty Farraday seems more interested in whispering in her ear than in rescuing the kidnapped colt whose terror only Willy can feel. Even with help, she still has to struggle with snakes, drug dealers, tourists, hidden caves, a mad scientist-and the almost overwhelming distraction of that sexy cowboy...
Blood Rules
by Christine Cody

After the man named Gabriel came to the Bloodlands, Mariah Lyander was forced to face her true nature, and the horrible things she had done. To redeem herself, she embarks on a quest to find a rumored cure for her were-creatures hoping to recover her own humanity-and Gabriel's love.
Bloodlands
by Christine Cody
It was called the New Badlands, home to the survivors of a cataclysm that altered the entire nation. Then the vampires arrived, and it was rechristened the Bloodlands. Not because of the vampire, but because of the gun-for-hire who'd decided to slay every monster in the country by any and every means necessary.
Green Eyed Envy
by Jaye Wells
Jealousy can be a killer...

As a Fury, Marissa Holloway belongs to an Arcane race that has meted out justice since time immemorial. As Boston's chief magical investigator, it's her duty to solve any crimes committed by or against supernaturals.

Months have gone by since Riss discovered some unwelcome truths about her past--and managed to stop a supernatural war. Since then things have been quiet. Too quiet. But that all changes when the bodies of Bastai, shapeshifters also known as Cats, begin piling up in Boston's magical underbelly--even though the legendary shifters are supposed to have ninety-nine lives.

One common thread ties the victims together: all were old flames of FBI Agent Harper Cruz. And since Harper and Riss's lover Scott Murphy enjoyed a one-night stand before he and Riss reunited, the Fury has twice the incentive to crack the case wide open, before the killer's green-eyed gaze turns in Scott's direction...
Fuzzy Nation
by John Scalzi
Jack Holloway works alone, for reasons he doesn't care to talk about. Hundreds of miles from ZaraCorp's headquarters on planet, 178 light-years from the corporation's headquarters on Earth, Jack is content as an independent contractor, prospecting and surveying at his own pace. As for his past, that's not up for discussion.

Then, in the wake of an accidental cliff collapse, Jack discovers a seam of unimaginably valuable jewels, to which he manages to lay legal claim just as ZaraCorp is cancelling their contract with him for his part in causing the collapse. Briefly in the catbird seat, legally speaking, Jack pressures ZaraCorp into recognizing his claim, and cuts them in as partners to help extract the wealth.

But there's another wrinkle to ZaraCorp's relationship with the planet Zarathustra. Their entire legal right to exploit the verdant Earth-like planet, the basis of the wealth they derive from extracting its resources, is based on being able to certify to the authorities on Earth that Zarathustra is home to no sentient species.

Then a small furry biped—trusting, appealing, and ridiculously cute—shows up at Jack's outback home. Followed by its family. As it dawns on Jack that despite their stature, these are people, he begins to suspect that ZaraCorp's claim to a planet's worth of wealth is very flimsy indeed…and that ZaraCorp may stop at nothing to eliminate the "fuzzys" before their existence becomes more widely known.
A Shot in the Dark
by K.A. Stewart
THE ENEMY OF HIS ENEMY

Jesse James Dawson is a Champion, putting his life on the line for those foolish enough to bargain with demons and fighting to save their souls. But even a Champion needs some downtime, so Jesse takes his annual camping trip to Colorado for some male bonding over friendly games of paintball.

Unfortunately, the fun and war games are interrupted by a pack of creatures summoned up from the very depths of hell by an entity Jesse prayed he'd never see again. With the lives of his friends and a teenager's soul on the line, Jesse's only hope may lie with an even more dangerous enemy--his personal demon, Axel...

Grave Dance
by Kalayna Price
After a month of down time, Grave Witch Alex Craft is ready to get back to solving murders by raising the dead. With her love life in turmoil, Alex is eager for the distractions of work. But when her new case forces her to overuse her magic, it might be the last mystery the Grave Witch ever gets to solve...
Spectyr
by Philippa Ballantine
Though one of the most powerful Deacons, Sorcha Faris has a tarnished reputation to overcome, which is why she jumps at the chance to investigate a string of murders in the exotic city of Orithal. But it is there that her lover, the shapeshifting rival to the throne, is targeted by a cruel and vengeful goddess, unwittingly unleashed by the Emperor's sister.
Black Night
by Christina Henry
Madeline Black is an Agent of death, meaning she escorts the souls of people who have died to the afterlife. Of course, not everyone is happy to see her...

If obstinate dead people were all that Maddy had to worry about, life would be much easier. But the best-laid plans of Agents and fallen angels often go awry. Deaths are occurring contrary to the natural order, Maddy's being stalked by foes inside and outside of her family, and her two loves-her bodyguard, Gabriel, and her doughnut-loving gargoyle, Beezle-have disappeared. But because Maddy is Lucifer's granddaughter, things are expected of her, things like delicate diplomatic missions to other realms.
Promises to Keep
by Charles De Lint
With the help of a mentor and an anonymous benefactor, Jilly Coppercorn has overcome abuse, addiction, and a stint in juvie. Though she still struggles to stay clean, she has found safety and love in a newly formed family that includes her loyal best friend, a lovely artist, and her caseworker. Temptation comes knocking, however, when her best friend from the bad old days rides in on a motorcycle and takes Jilly to a beautiful, mysterious city full of wonderful opportunities. It seems perfect at first, until Jilly discovers that it was a one-way trip—and she still has unfinished business in Newford. At turns playful and serious, this urban fantasy introduces de Lint's most enduring character and grapples with the realities of life-changing choices.
Buried Prey
by John Sandford
A house demolition provides an unpleasant surprise for Minneapolis-the bodies of two girls, wrapped in plastic. It looks like they've been there a long time. Lucas Davenport knows exactly how long.

In 1985, Davenport was a young cop with a reputation for recklessness, and the girls' disappearance was a big deal. His bosses ultimately declared the case closed, but he never agreed with that. Now that he has a chance to investigate it all over again, one thing is becoming increasingly clear: It wasn't just the bodies that were buried. It was the truth.
Phoenix Rising: A Ministry of Peculiar Occurrences
by Pip Ballantine and Tee Morris
Evil is most assuredly afoot—and Britain's fate rests in the hands of an alluring renegade . . . and a librarian.

These are dark days indeed in Victoria's England. Londoners are vanishing, then reappearing, washing up as corpses on the banks of the Thames, drained of blood and bone. Yet the Ministry of Peculiar Occurrences—the Crown's clandestine organization whose bailiwick is the strange and unsettling—will not allow its agents to investigate. Fearless and exceedingly lovely Eliza D. Braun, however, with her bulletproof corset and a disturbing fondness for dynamite, refuses to let the matter rest . . . and she's prepared to drag her timorous new partner, Wellington Books, along with her into the perilous fray.

For a malevolent brotherhood is operating in the deepening London shadows, intent upon the enslavement of all Britons. And Books and Braun—he with his encyclopedic brain and she with her remarkable devices—must get to the twisted roots of a most nefarious plot . . . or see England fall to the Phoenix!
Dead Reckoning
by Charlaine Harris
With her knack for being in trouble's way, Sookie witnesses the firebombing of Merlotte's, the bar where she works. Since Sam Merlotte is now known to be two-natured, suspicion falls immediately on the anti-shifters in the area. Sookie suspects otherwise, but her attention is divided when she realizes that her lover Eric Northman and his "child" Pam are plotting to kill the vampire who is now their master. Gradually, Sookie is drawn into the plot-which is much more complicated than she knows...
Dead Iron: The Age of Steam
by Devon Monk
Welcome to a new America that is built on blood, sweat, and gears...
In steam age America, men, monsters, machines, and magic battle for the same scrap of earth and sky. In this chaos, bounty hunter Cedar Hunt rides, cursed by lycanthropy and carrying the guilt of his brother's death. Then he's offered hope that his brother may yet survive. All he has to do is find the Holder: a powerful device created by mad devisers-and now in the hands of an ancient Strange who was banished to walk this Earth.

In a land shaped by magic, steam, and iron, where the only things a man can count on are his guns, gears, and grit, Cedar will have to depend on all three if he's going to save his brother and reclaim his soul once and for all...
Central Park Knight
by C.J. Henderson
Professor Piers Knight is the Brooklyn Museum's very own Indiana Jones. His specialties include lost civilizations, arcane cultures, and more than a little bit of the history of magic and mysticism. What his contemporaries don't know is that in addition to being a scholar of all these topics, he is also proficient in the uses of magical artifacts.

Knight receives a chilling message from Tian Lu, a former lover and an agent for the Chinese government. Years ago, they made a frightening discovery at an archeological dig when out of the depths rose… a living, fire-breathing dragon. Now, the dragons are waking from their slumber before their scheduled time. And one particularly diabolical dragon is set on eliminating the others and taking over the world.

As civilization plunges into panic, Knight, Lu, Knight's seventeen-year-old techie intern George Rainert, and an untrustworthy dragon ally must use all their resources— magical and otherwise—to stop the destruction before it's too late.

The Dark Zone
by Dom Testa
With the help of the mysterious alien force known as the Cassini, the teenage crew of Galahad has managed to navigate safely through the minefield of the Kuiper Belt. But just as they exit the Belt, they are confronted by their next challenge: a group of incredibly fast and maneuverable organisms waiting in their path—like vultures. With no way of knowing if the organisms are friends or foes, Triana and her Council decide to push forward, setting into motion a chain of events that will lead to the opening of a wormhole (a shortcut across space and time), and the first death aboard Galahad….
Sati
by Christopher Pike
I once knew this girl who thought she was God. She didn't give sight to the blind or raise the dead. She didn't even teach anything, not really, and she never told me anything I probably didn't already know.

On the other hand, she didn't expect to be worshipped, nor did she ask for money. Given her high opinion of herself, some might call that a miracle.

I don't know, maybe she was God. Her name was Sati and she had blonde hair and blue eyes.
For all who meet her, Sati will change everything. Sati may change everything for you.
The Season of Passage
by Christopher Pike
Dr. Lauren Wagner was a celebrity. She was involved with the most exciting adventure mankind had ever undertaken: a manned expedition to Mars. The whole world admired and respected her.
But Lauren knew fear. Inside—voices entreating her to love them. Outside—the mystery of the missing group that had gone before her. The dead group.

But were they simply dead? Or something else?

A haunting and unforgettable blend of science fiction, fantasy, horror, and suspense from one of America's bestselling writers. A novel you won't soon forget.
Shadow Chaser
by Alexy Pehov
Saddened because they have left one of their number in a grave in the wilderness, Harold and his companions continue their journey to the dreaded underground palace of Hrad Spein. There, knowing that armies of warriors and wizards before them have failed, they must fight legions of untold, mysterious powers before they can complete their quest for the magic horn that will save their beloved land from The Nameless One. But before they can even reach their goal, they must overcome all manner of obstacles, fight many battles…and evade the frightful enemies on their trail.

Shadow Chaser is a novel of intricate plots, surprising twists and finely drawn characters that will not leave you when you put the book down. Shadow Chaser is truly something different in the world of fantasy, something special; it is something truly Russian, a fantasy that is gripping and haunting, fascinating and imaginative.
Born of Shadows
by Sherrily Kenyon
In a world where the League and its assassins rule, where betrayal and treachery are everywhere . . . the only survivors are those ones who are . . .

BORN OF SHADOWS

For Caillen Dagan, a defiant soldier of fortune, survival isn't a right, it's a brutal daily battle. Moving through the Ichidaian universe like a wraith, his brushes with the law and death are legendary. But when an act of rare heroism reveals his hidden birthright, he's forced into a world much more dangerous and cold-hearted than the bloody streets where he was raised-one of obscene wealth and lethal politics.
Ferocious and determined, Desideria serves as an official bodyguard for her queen. Born of questionable genetics, she will do anything to prove herself worthy of the weapons she carries and the position she's won by combat. But when she uncovers a ruthless plot to assassinate the queen and overthrow her country's government, Desideria is caught in the crosshairs.
With assassination contracts out on both of them, Caillen and Desideria must learn to fight together or die alone. And if they fail, their governments will fall into the hands of an unimaginable evil.
The Rogue
by Trudi Canavan
Discover the magic of Trudi Canavan with her brand new novel in the Traitor Spy Trilogy...

Living among the Sachakan rebels, Lorkin does his best to learn about their unique magic. But the Traitors are reluctant to trade their secrets for the Healing they so desperately want.
Meanwhile, Sonea searches for the rogue, knowing that Cery cannot avoid assassination forever. The rogue's influence over the city's underworld, however, is far greater than she feared.
And in the University, two female novices are about to remind the Guild that sometimes their greatest enemy is found within...

The Traitor Spy Trilogy, which began with The Ambassador's Mission, is the new series set in the world of the international bestselling Black Magician Trilogy.
Gods & Monsters
by Lynn Benedict
Sylvie Lightner is no ordinary P.I. She specializes in cases involving the unusual and unbelievable. When she finds the bodies of five women in the Florida Everglades, Sylvie believes them to be the work of a serial killer and passes the buck. But when the bodies wake and shift shape, killing the police, Sylvie finds herself at the head of a potentially lethal investigation.

The Cold Kiss of Death
by Suzanne Mcleod
When sidhe-blooded Genny Taylor's friend is murdered and all evidence points to her, she goes on the run. But she's being pursued by some of the most powerful supernaturals in town-and one of them is most certainly the killer.
Uncertain Allies
by Mark del Franco
After a night of riots and fires, the Boston neighborhood known as the Weird is in ruins. And when a body is found drained of its essence, ex- Guild investigator Connor Grey is drawn into the case against his will. And he has reason to be wary. Because the case will lead to an explosive secret that threatens to tear apart the city-and the world.

Almost Final Curtain
by Tate Hallaway

Craving the spotlight is in her blood.

Ever since high school student Anastasija Parker discovered she was vampire royalty, her life has been sort of crazy. The half-vampire- half-witch just wants some normalcy, and trying out for the spring musical seems like the perfect fix.
But when the ancient talisman that stands between vampire freedom and slavery to witches is stolen, Ana has to skip rehersal and track down the dangerous artifact before someone uses it to make this year's curtain call her last...
Bite Club
by Rachel Caine
After discovering that vampires populate her town, college student Claire Danvers knows that the undead just want to live their lives. But someone else wants them to get ready to rumble.

There's a new extreme sport getting picked up on the Internet: bare- knuckle fights pitting captured vampires against each other-or humans. Tracking the remote signal leads Claire- accompanied by her friends and frenemies-to discover that what started as an online brawl will soon threaten everyone in Morganville...
Hard Bitten
by Chloe Neill
Chicago is beset by supernatural tensions, and Merit-vampire protector of a safe haven called Cadogan house-is worried that the humans will be reaching for their pitchforks any minute. It doesn't help that yet another vampire rave is broken up by the mayor, and a new inhibition- reducing drug is circulating through the community.
It's up to Merit to put her house in order-literally. And if that takes getting a little blood on her hands, so be it.
The Lost Fleet: Dreadnaught
by Jack Campbell
The Alliance woke Captain John "Black Jack" Geary from cryogenic sleep to take command of the fleet in the century-long conflict against the Syndicate Worlds. Now Fleet Admiral Geary's victory has earned him the adoration of the people-and the enmity of politicians convinced that a living hero can be a very inconvenient thing.

Geary knows that members of the military high command and the government question his loyalty to the Alliance and fear his staging a coup-so he can't help but wonder if the newly christened First Fleet is being deliberately sent to the far side of space on a suicide mission.
The Quantum Thief
by Hannu Rajaniemi
Jean le Flambeur is a post-human criminal, mind burglar, confidence artist, and trickster. His origins are shrouded in mystery, but his exploits are known throughout the Heterarchy— from breaking into the vast Zeusbrains of the Inner System to stealing rare Earth antiques from the aristocrats of Mars. Now he's confined inside the Dilemma Prison, where every day he has to get up and kill himself before his other self can kill him.

Rescued by the mysterious Mieli and her flirtatious spacecraft, Jean is taken to the Oubliette, the Moving City of Mars, where time is currency, memories are treasures, and a moon-turnedsingularity lights the night. What Mieli offers is the chance to win back his freedom and the powers of his old self—in exchange for finishing the one heist he never quite managed.
As Jean undertakes a series of capers on behalf of Mieli and her mysterious masters, elsewhere in the Oubliette investigator Isidore Beautrelet is called in to investigate the murder of a chocolatier, and finds himself on the trail of an arch-criminal, a man named le Flambeur….
The Quantum Thief is a crazy joyride through the solar system several centuries hence, a world of marching cities, ubiquitous public-key encryption, people communicating by sharing memories, and a race of hyper-advanced humans who originated as MMORPG guild members. But for all its wonders, it is also a story powered by very human motives of betrayal, revenge, and jealousy. It is a stunning debut.
The Unremembered
by Peter Orullian
The gods, makers of worlds, seek to create balance—between matter and energy; and between mortals who strive toward the transcendent, and the natural perils they must tame or overcome. But one of the gods fashions a world filled with hellish creatures far too powerful to allow balance; he is condemned to live for eternity with his most hateful creations in that world's distant Bourne, restrained by a magical veil kept vital by the power of song.

Millennia pass, awareness of the hidden danger fades to legend, and both song and veil weaken. And the most remote cities are laid waste by fell, nightmarish troops escaped from the Bourne. Some people dismiss the attacks as mere rumor. Instead of standing against the real threat, they persecute those with the knowledge, magic and power to fight these abominations, denying the inevitability of war and annihilation. And the evil from the Bourne swells….

The troubles of the world seem far from the Hollows where Tahn Junell struggles to remember his lost childhood and to understand words he feels compelled to utter each time he draws his bow. Trouble arrives when two strangers—an enigmatic man wearing the sigil of the feared Order of Sheason and a beautiful woman of the legendary Far—come, to take Tahn, his sister and his two best friends on a dangerous, secret journey.

Tahn knows neither why nor where they will go. He knows only that terrible forces have been unleashed upon mankind and he has been called to stand up and face that which most daunts him—his own forgotten secrets and the darkness that would destroy him and his world
Chicks Kick Butt
by Rachel Caine and Kerrie L. Hughes (Editors)
Chicks are awesome—and never more so than when they are kicking some serious vampire/werewolf/demon/monster butt.
Chicks Kick Butt is an anthology that features one of the best things about the urban fantasy genre: strong, independent, and intelligent heroines who are quite capable of solving their own problems and slaying their own dragons (or demons, as the case may be).
Edited by Kerrie Hughes and Rachel Caine, Chicks Kick Butt features original stories from thirteen authors, eleven of whom are New York Times bestsellers:
- Rachel Caine (with a story from her bestselling Weather Wardens universe)
- L.A. Banks
- Rachel Vincent
- Karen Chance
- Lilith Saintcrow
- Cheyenne McCray
- Susan Krinard
- Jeanne Stein
- Jenna Black
- Susan Krinard
- Jeanne Stein
- Jenna Black
- Elizabeth Vaughan
- Carole Nelson Douglas
- P.N. Elrod
- Nancy Holder

The Chaos Crystal
by Jennifer Fallon
The magical Tide has turned and the Immortal Lords once again have their full power. The Immortal Lord Cayal welcomes this power as a means to an end--his end, preferably. Cayal has wanted to cease his existence for longer than human history and it looks like he might finally get his wish. Rumors swirl that the Chaos Crystal, the mysterious prism that brought the Immortals to the world, has been found. Cayal is determined to seize the gem.

Among those who search for this long-lost object is Cayal's former lover, the very mortal Lady Arkady. She's been captured by Jaxyn, a Tide Lord who is decidedly against Cayal and is seeking the Crystal for his own nefarious schemes. Arkady escapes, and is off on her desperate search…for if the gem falls into the hands of the Immortals, what will become of humanity?

The stakes are high, with mortal and immortal fighting to grasp this ultimate prize. Whoever holds the Crystal can decide the fate of the world.

Hunt the Moon
by Karen Chance
Cassandra Palmer recently defeated a god, which you'd think would buy a girl a little time off. But it doesn't work that way when your job description is Pythia-the world's chief clairvoyant. Cassie is busier than ever, trying to learn about her power, preparing for her upcoming coronation, and figuring out her relationship with the enigmatic sexy master vampire, Mircea.

But someone doesn't want Cassie to become Pythia, and is willing to go to any lengths to make sure the coronation ceremony never happens- including attacking her mother before Cassie is even born.
Original Sin
by Lisa Desrochers
Luc Cain was born and raised in Hell, but he isn't feeling as demonic as usual lately—thanks to Frannie Cavanaugh and the unique power she never realized she had. But you can't desert Hell without consequences, and suddenly Frannie and Luc find themselves targeted by the same demons who used to be Luc's allies.

Left with few options, Frannie and Luc accept the protection of Heaven and one of its most powerful angels, Gabe. Unfortunately, Luc isn't the only one affected by Frannie, and it isn't long before Gabe realizes that being around her is too…tempting. Rather than risk losing his wings, he leaves Frannie and Luc under the protection of her recently-acquired guardian angel.

Which would be fine, but Gabe is barely out the door before an assortment of demons appears—and they're not leaving without dragging Luc back to Hell with them. Hell won't give up and Heaven won't give in. Frannie's guardian exercises all the power he has to keep them away, but the demons are willing to hurt anyone close to Frannie in order to get what they want. It will take everything she has and then some to stay out of Hell's grasp.

And not everyone will get out of it alive.
I Don't Want to Kill You
by Dan Wells
Dan Wells introduced us to John Wayne Cleaver in the chilling novels I Am Not a Serial Killer and Mr. Monster. In I Don't Want to Kill You, Cleaver faces his toughest challenge yet.
John Wayne Cleaver has called a demon---literally called it on the phone---and challenged it to a fight. He's faced two monsters already, barely escaping with his life, and now he's done running; he's taking the fight to them. As he wades through the town's darkest secrets, searching for any sign of who the demon might be, one thing becomes all too clear: in a game of cat and mouse with a supernatural killer, you are always the mouse.

In I Am Not a Serial Killer we watched a budding sociopath break every rule he had to save his town from evil. In Mr. Monster we held our breath as he fought madly with himself, struggling to stay in control. Now John Wayne Cleaver has mastered his twisted talents and embraced his role as a killer of killers. I Don't Want to Kill You brings his story to a thundering climax of suspicion, mayhem, and death.

It's time to punish the guilty.
And in a town full of secrets, everyone is guilty of something.
Honeyed Words
by J.A. Pitts
Sarah Beauhall is a blacksmith, has a night job as a props manager for a low-budget movie, and spends her free time fighting in a medieval re-enactment group. Her world falls apart when she discovers that dragons are real and live among us as shapeshifters; in fact, it is they who have been the secret masters of our world from time immemorial. On top of all this, it appears that Sarah has managed to reforge an ancient sword that everyone suddenly wants...and those who don't want the weapon want Sarah to take on her destiny and become humanity's saviour.

As Sarah tries to make her way in this new world, she discovers just how little she knows of reality. Fairies and dwarves and giants abound, the fault line of the Pacific Northwest is rife with ancient Norse magic. Odin himself appears with ravens at his side and cryptic advice for the fledgling heroine. And the cherry on the sundae? The discovery that Sarah's girlfriend is from a family that has been battling these forces for generations and they look to Sarah as their last best hope.

What's a girl to do when the powers of the world decide that you're responsible for cleaning up the magical mess?
Children of Scarabaeus
by Sara Creasy
The crib is everywhere . . .

Edie Sha'nim believes she and her bodyguard lover, Finn, could find refuge from the tyranny of the Crib empire by fleeing to the Fringe worlds. But Edie's extraordinary cypherteck ability to manipulate the ecology of evolving planets makes her far too valuable for the empire to lose. Recaptured and forced to cooperate—or else she will watch Finn die—Edie is shocked to discover the Crib's new breed of cypherteck: children. She cannot stand by while the oppressors enslave the innocent, nor can she resist the lure of Scarabaeus, the first world she tried to save, when researchers discover what appears to be an evolving intelligence.

But escape—for Edie, for Finn, and for the exploited young—will require the ultimate sacrifice . . . and a shocking act of rebellion.
Shadow Raiders
by Margaret Weis and Robert Krammes
A new epic military fantasy series-by New York Times bestselling author Margaret Weis and Robert Krammes.

The known world floats upon the Breath of God, a thick gas similar to Earth's oceans, with land masses accessible by airship. The largest of these land masses are ruled by the rival empires of Freya and Rosia. Magic is intrinsic to the functioning of these societies, and is even incorporated into their technological devices. But now a crucial scientific discovery has occurred that could destroy the balance of power-and change the empires forever.
All the Lives He Led
by Frederik Pohl
The year is 2079. In the shadow of Mount Vesuvius a virtual reality theme park has been erected for Il Giubelo — the celebration honoring the 2000th anniversary of the volcano's great eruption. Tens of thousands of tourists from around the world have converged on the site for the occasion. But trouble is brewing in Pompei. . . .

Brad Sheridan, an indentured servant from a post-disaster United States, has been hired to work as an "authentic" ancient Pompeian wine seller for the event. Brad already has his hands full — with the woman of his dreams, and with troubling events that threaten to cost him his job. But as the fateful day draws near, he uncovers a much bigger nightmare: A terrorist cell is devising a plot to draw attention to their cause by creating a disaster — one so massive it could wipe out humanity.

With his trademark eye for humanity, Frederik Pohl has created a multi-layered story about a group of people caught in the shifting current of political unrest. All the Lives He Led is gripping science fiction — a new masterwork from the Grand Master.
Shadowborn
by Alison Sinclair
From the author of Lightborn, the third book in a Regency- flavored fantasy series of magic and manners.

Magic dies with the mage, or so the Darkborn believe. That's why Lady Telmaine Hearne has been condemned to death for sorcery. She's escaped but is now bound with her mageborn allies for the Borders and war. Meanwhile, her husband, Balthasar, has learned of his family connection to the Shadowborn-and is fighting for survival and sanity as magic turns him against everything he holds dear.
The Crippled God
by Steven Erikson
Savaged by the K'Chain Nah'Ruk, the Bonehunters march for Kolanse, where waits an unknown fate. Tormented by questions, the army totters on the edge of mutiny, but Adjunct Tavore will not relent. One final act remains, if it is in her power, if she can hold her army together, if the shaky allegiances she has forged can survive all that is to come. A woman with no gifts of magic, deemed plain, unprepossessing, displaying nothing to instill loyalty or confidence, Tavore Paran of House Paran means to challenge the gods – if her own troops don't kill her first.

Awaiting Tavore and her allies are the Forkrul Assail, the final arbiters of humanity. Drawing upon an alien power terrible in its magnitude, they seek to cleanse the world, to annihilate every human, every civilization, in order to begin anew. They welcome the coming conflagration of slaughter, for it shall be of their own devising, and it pleases them to know that, in the midst of the enemies gathering against them, there shall be betrayal.
In the realm of Kurald Galain, home to the long lost city of Kharkanas, a mass of refugees stand upon the First Shore. Commanded by Yedan Derryg, the Watch, they await the breaching of Lightfall, and the coming of the Tiste Liosan. This is a war they cannot win, and they will die in the name of an empty city and a queen with no subjects.

Elsewhere, the three Elder Gods, Kilmandaros, Errastas and Sechul Lath, work to shatter the chains binding Korabas, the Otataral Dragon, from her eternal prison. Once freed, she will rise as a force of devastation, and against her no mortal can stand. At the Gates of Starvald Demelain, the Azath House sealing the portal is dying. Soon will come the Eleint, and once more, there will be dragons in the world.

Betrayer
by C.J. Cherryh
The twelfth book in Hugo Award winner C.J. Cherryh's epic Foreigner series.
The civil war among the alien atevi has ended. Tabini-aiji, powerful ruler of the Western Association, along with Cajeiri his son and heir, and his human paidhi, Bren Cameron, have returned to the Bujavid, their seat of power.
But factions that remain loyal to the opposition are still present, and the danger these rebels pose is far from over.
The Shining City
by Fiona Patton
With the three children of prophecy-the seers Spar and Graize, and the warrior Brax-now grown, and the young God Hisar ready to stake his claim to a place in the pantheon of Anavatan, a time of chaos and change is fast approaching. For only if sworn enemies Spar and Graize can come together as Hisar's priests will the God stand any chance of surviving the coming battles with both the hungry spirits seeking to devour him, and the war with the mortal invasion fleet, which is even now sailing for Anavatan.
Eureka: Road Less Traveled
by Cris Ramsay
A Global Dynamics researcher has a breakthrough on her project visualizing another dimension. And since GD's experiments have a bad tendency to affect the entire town, Sheriff Jack Carter heads over to check it out. What he sees blows him away. The project has revealed a parallel universe, complete with another Eureka-one in which Carter doesn't exist! But as the two worlds begin to bleed into each other and residents confront their alternate selves, Carter may be the one man who can keep both Eurekas from being destroyed.

Waking Nightmares
by Christopher Golden
Peter Octavian, once a vampire, now a powerful mage, has been living a quiet life in San Francisco. But when the barrier that used to prevent demons and monsters from entering the world have fallen, Octavian is compelled to do what he can to hold back the darkness.
Shady Lady
by Ann Aguirre
Whenever Corine Solomon touches an object, she immediately knows its history. But the future concerns her more when former ally Kel Ferguson wlaks through her door with a warning for her: the Montoya cartel is coming for her-but they don't just pack guns. They use warlocks, shamans and voodoo priests. And Corine has become enemy number one...
Element Zero
by James Knapp
Technologically reanimated corpses are frontline soldiers engaged in a neverending war. Agent Nico Wachalowski uncovered a conspiracy that allowed Samuel Fawkes, the scientist who created them, to control them beyond the grave. And now Fawkes has infected untold thousands with new technology, creating an undetectable army that will obey his every command-a living army that just might represent the future of humanity...
A Magic of Dawn
by S.L. Farrell
Kraljica Allesandra sits on the Sun Throne of a much-diminished Holdings empire, while her son Jan rules the rival Coalition of Firenzcia. The schism between them threatens to tear apart the realm when they need solidarity the most. Facing powerful threats, from the rising influence of the Numetodo sect to the fundamentalist preacher Nico Morel-as well as the army of Tehuantin from across the sea- Allesandra and Jan must each find a pathway to survival for themselves and their people.
Deceiver
by C.J. Cherryh
The civil war among the alien Atevi has ended and Tabini-aiji, the ruler of the Western Association, has returned to power. Bren Cameron, Tabini's human paidhi, decides to return to his recovered home on the coast, but when Tabini's son Cajeiri, desperate for adventure, flees his responsibilities to join Bren, Tabini sends the boy's great-grandmother to find him.
Even though the war is over, the opposition is still present, and a district once thought to be safe could now be a trap. With Bren, Cajeiri, and his great-grandmother under one roof...a trap is baited.
Alien in the Family
by Gini Koch
Super-Being Exterminator Kitty Katt and the Alpha Centaurian she loves, Jeff Martini, should be finalizing their wedding plans. But that was before she discovers Jeff is in line to become Emperor back on his home world. Kitty knows she is everything a royal family wouldn't approve of, and is bracing herself for the worst. As it turns out, the royal family is just the beginning. Especially when extraterrestrial Amazonian terrorists are determined to start and end Kitty and Jeff's nuptial festivities with a bang.
Lady Protector
by L. E. Modesitt Jr.
A new novel of Mykella, the young woman introduced in The Lord-Protector's Daughter. Though a bloody coup has made Mykella ruler of her land, it has left her and her two sisters bereft of family and uncertain of their friends. Worse, an examination of the nation's accounts reveals that their country is almost destitute. Plus, there are rumblings of war along the borders. With no money and few allies, Mykella is faced with the difficult prospect of rebuilding her nation while trying to hold off a potentially devastating invasion.

Fortunately for Mykella, an old magic has awakened in her; a power that gives her the ability to read the emotions of others and to spy on the movements of her enemies. But the resurgence of this power might herald the return of an ancient enemy, one that Mykella isn't sure how to face.

L.E. Modesitt, Jr. returns to the world of The Corean Chronicles with a novel filled with politics, adventure, magic, and romance.
Dark Jenny
by Alex Bledsoe
Alex Bledsoe's novels featuring detective Eddie LaCrosse have drawn rave reviews for their ingenious blend of classic fantasy and hard-boiled detective fiction. Now with Dark Jenny, Bledsoe returns with an all-new tale of intrigue and murder. . . .

For twenty-five gold pieces a day, plus expenses, Eddie LaCrosse will take on most any case. But the unexpected delivery of a coffin in the dead of winter forces LaCrosse to look back at a bygone chapter in his past—and the premeditated murder of a dream.

Ruled by the noble King Marcus Drake, the island kingdom of Grand Braun is an oasis of peace and justice in an imperfect world. At least until the beautiful Queen Jennifer is accused of adultery and murder. In the wrong castle at the wrong time, Eddie finds himself drafted at sword's point to solve the mystery. With time running out, and powerful nobles all too eager to pin the murder on Eddie himself, he must untangle a tangled web of palace intrigues, buried secrets, and bewitching women—before the entire kingdom erupts into civil war.
Murder, mystery, and magic—just another day on the job for Eddie LaCrosse.
For Heaven's Eyes Only
by Simon R. Green
The fifth Eddie Drood novel from the New York Times bestselling author.

After the murder of the Drood Matriarch, the family finds itself vulnerable to evil. This time, it's a Satanic Conspiracy that could throw humanity directly into the clutches of the Biggest of the Bads...

The Council of Shadows
by S. M. Stirling
New from the New York Times bestselling author of A Taint in the Blood.

Adrian Brézé defied his own dark heritage as a near-purebred Shadowspawn for years, until his power-hungry sister Adrienne kidnapped his human lover Ellen.

Now, Adrienne is dead, and the Council of Shadows is gathering its strength. To stop the Council from launching an apocalypse, Adrian and Ellen must ally with the Brotherhood, a resistance group dedicated to breaking the Council's hold on humankind...by any means necessary.
In the coming confrontation, Adrian must fight not only the members of the Council but also his own nature-and, as he will come to suspect, traitors within the Brotherhood itself...

The Neon Court
by Kate Griffin
War is coming to London. A daimyo of the Neon Court is dead and all fingers point towards their ancient enemy - The Tribe. And when magicians go to war, everyone loses.

But Matthew Swift has his own concerns. He has been summoned abruptly, body and soul, to a burning tower and to the dead body of Oda, warrior of The Order and known associate of Swift. There's a hole in her heart and the symbol of the Midnight Mayor drawn in her own blood. Except, she is still walking and talking and has a nasty habit of saying 'we' when she means 'I.'
Now, Swift faces the longest night of his life. Lady Neon herself is coming to London and the Tribe is ready to fight. Strange things stalk this night: a rumored 'chosen one,' a monster that burns out the eyes of its enemies, and a walking dead woman. Swift must stop a war, protect his city, and save his friend - if she'll stop trying to kill him long enough for him to try.
Other Kingdoms
by Richard Matheson
For over half a century, Richard Matheson has enthralled and terrified readers with such timeless classics as I Am Legend, The Incredible Shrinking Man, Duel, Somewhere in Time, and What Dreams May Come. Now the Grand Master returns with a bewitching tale of erotic suspense and enchantment.…

1918. A young American soldier, recently wounded in the Great War, Alex White comes to Gatford to escape his troubled past. The pastoral English village seems the perfect spot to heal his wounded body and soul. True, the neighboring woods are said to be haunted by capricious, even malevolent spirits, but surely those are just old wives' tales.
Aren't they?

A frightening encounter in the forest leads Alex into the arms of Magda Variel, an alluring red-haired widow rumored to be a witch. She warns him to steer clear of the wood and the perilous faerie kingdom it borders, but Alex cannot help himself. Drawn to its verdant mysteries, he finds love, danger…and wonders that will forever change his view of the world.
Other Kingdoms casts a magical spell, as conjured by a truly legendary storyteller.

Demon Song
by Cat Adams
In a world where magic is real and the supernatural is almost normal, bodyguard Celia Graves has survived a vampire attack which made her a half-vampire and awakened her latent Siren abilities. She's battled a Siren Queen and twice faced down a demon that wants to kill her—slowly. She's also had her heart broken—twice—by her old flame, magician Bruno DeLuca. Now the demon's coming back for round three, determined this time to destroy Celia and those sworn to protect her.
Hellhole
by Brian Herbert and Kevin J. Anderson
Only the most desperate colonists dare to make a new home on Hellhole. Reeling from a recent asteroid impact, tortured with horrific storms, tornadoes, hurricanes, earthquakes, and churning volcanic eruptions, the planet is a dumping ground for undesirables, misfits, and charlatans…but also a haven for dreamers and independent pioneers.

Against all odds, an exiled general named Adolphus has turned Hellhole into a place of real opportunity for the desperate colonists who call the planet their home. While the colonists are hard at work developing the planet, General Adolphus secretly builds alliances with the leaders of the other Deep Zone worlds, forming a clandestine coalition against the tyrannical, fossilized government responsible for their exile.

What no one knows is this: the planet Hellhole, though damaged and volatile, hides an amazing secret. Deep beneath its surface lies the remnants of an obliterated alien civilization and the buried memories of its unrecorded past that, when unearthed, could tear the galaxy apart.
Home Fires
by Gene Wolfe
Gene Wolfe takes us to a future North America at once familiar and utterly strange. A young man and woman, Skip and Chelle, fall in love in college and marry, but she is enlisted in the military, there is a war on, and she must serve her tour of duty before they can settle down. But the military is fighting a war with aliens in distant solar systems, and her months in the service will be years in relative time on Earth. Chelle returns to recuperate from severe injuries, after months of service, still a young woman but not necessarily the same person—while Skip is in his forties and a wealthy businessman, but eager for her return.

Still in love (somewhat to his surprise and delight), they go on a Caribbean cruise to resume their marriage. Their vacation rapidly becomes a complex series of challenges, not the least of which are spies, aliens, and battles with pirates who capture the ship for ransom. There is no writer in SF like Gene Wolfe and no SF novel like Home Fires.
A Kingdom Besieged
by Raymond Feist
After nearly thirty years and more than two dozen novels, Raymond E. Feist's Riftwar Cycle has become one of the most iconic, beloved, and enduring sagas in modern fantasy. The Riftwars—including the original Riftwar, the Serpentwar, the Darkwar, and the Demonwar—were epic battles between Good and Evil whose ramifications have echoed through generations. The latest entry in the epic, A Kingdom Besieged, ushers in the most fearsome threat the Kingdom has yet faced—the Chaoswar—a magic apocalypse with cataclysmic results.

A Kingdom Besieged

Years ago, the Empire of Great Kesh failed in its attempt to conquer Krondor after the Serpentwar, thanks to the bravery, cunning, and magic of the sorcerer Pug and the Conclave of Shadows. Since then, peace has benefitted both nations, and the Kingdom has been free from the threat of another Keshian invasion. Yet now, the dark clouds of war gather again. . . .

From the Far Coast in the west to the frontier with the Eastern Kingdoms, rumors, uncertainty, and political instability are rampant. Spies have gone missing—some were murdered while others have turned traitor. Factions are rising, powerful legions from the Keshian Confederacy have been mobilized, and an attack on the kingdoms of the Isles and Roldem is all but certain.
As the men of the Western Realm begin to mount a defense, Martin conDoin, the middle son of Lord Henry, Duke of Crydee, finds himself leading the charge against the invaders—like his legendary ancestor, Prince Arutha, who stood firm to the death against the Tsurani invasion. But Arutha had an entire army at his command. Martin has just a ragtag force comprised of a few old men and young boys.

As Kesh's invading hordes once again descend upon the Kingdom, no one is safe—not experienced masters of intrigue Lord James Dasher Jamison and the beguiling and deadly Lady Franciezka; not the brave warrior Knight-Adamant Sandreena and a new generation of loyal yet untested defenders; not even the great Pug himself, the most powerful magician the world of Midkemia has ever known. A threat far more terrifying has arisen, an evil whose burgeoning power portends Midkemia's demise. And soon even the Kingdom's enchanted defender will find himself questioning everything he's ever held abiding, true, and treasured . . . including the loyalty and desires of his beloved son, Magnus.
WWW: Wonder
by Robert J. Sawyer
Webmind-the vast consciousness that spontaneously emerged from the infrastructure of the World Wide Web-has proven its worth to humanity by aiding in everything from curing cancer to easing international tensions. But the brass at the Pentagon see Webmind as a threat that needs to be eliminated.

Caitlin Decter-the once-blind sixteen-year-old math genius who discovered, and bonded with, Webmind-wants desperately to protect her friend. And if she doesn't act, everything-Webmind included-may come crashing down.

River Marked
by Patricia Briggs
Car mechanic Mercy Thompson has always known there was something different about her, and not just the way she can make a VW engine sit up and beg. Mercy is a shapeshifter, a talent she inherited from her long-gone father. She's never known any others of her kind. Until now. An evil is stirring in the depths of the Columbia River-one that her father's people may know something about. And to have any hope of surviving, Mercy and her mate, the Alpha werewolf Adam, will need their help...
Daybreak Zero
by John Barnes
A year has passed since the catastrophic event known as "Daybreak" began.
9 months since Daybreak killed seven billion people
8 months since Daybreak vaporized Washington
6 months since rival governments emerged in Athens, GA and Olympia, WA
4 months since the two governments of what was formerly the United States went to the brink of war
3 months since war was (barely) avoided
2 months since Athens and Olympia agreed to work together
1 month since they discovered that Daybreak isn't over...
Changes
by Jim Butcher
The new novel in the #1 New York Times bestselling Dresden Files series. Long ago, Susan Rodriguez was Harry Dresden's lover-until she was attacked by his enemies, leaving her torn between her own humanity and the bloodlust of the vampiric Red Court. Susan then disappeared to South America, where she could fight both her savage gift and those who cursed her with it. Now Arianna Ortega, Duchess of the Red Court, has discovered a secret Susan has long kept, and she plans to use it-against Harry. To prevail this time, he may have no choice but to embrace the raging fury of his own untapped dark power. Because Harry's not fighting to save the world... He's fighting to save his child.
The Griffin's War
by K.J. Taylor
After promising his allegiance to the Night God, Arenadd Taranisaii escapes death for the second time and vows to free his people. With the dark griffin Skandar by his side, Arenadd begins to gather an army and prepare for war using the power gifted to him by the Night God to move through the shadows. But even as Arenadd's strength grows his nemesis sets out for the Island of the Sun, seeking the one weapon that can truly kill Arenadd, the man without a heart.
Serpent's Storm
by Amber Benson
Calliope just wants to make it big in the Big Apple like any other working girl. But Callie is also Death's Daughter, no matter how much she tries to stay out of the family business. And now her older sister has made a deal with the Devil himself to engage in a hostile takeover of both Death Inc. and Heaven-once they get Callie out of the way.
Dead Waters
by Anton Strout
Simon Canderous, of the Department of Extraordinary Affairs, is used to fighting vampires and zombies. But the strange murder of a professor has everyone stumped. And it's making some people crazy. Literally.
Etched in Bone
by Adrian Phoenix
Son of a fallen angel..Forged in vampire's blood. Sworn to a mortal woman. If Dante falls, the world falls with him. Three legacies etched in bone.
More beautiful and powerful than any creature the world has ever seen, Dante Baptiste has become the supreme target of the three worlds that spawned him. The mortal agents of the Shadow Branch have tried to control his mind through psychological torture. The vampire elders who guide nightkind society have plotted to use him in their bloodthirsty bid for power. And the Fallen have waited for millennia for Dante to claim his birthright as their Maker. But Dante belongs to no one—except the woman he loves. . . .Determined to face the Fallen and the world on his own terms, Dante hopes to piece together his shattered past and claim his future, with FBI agent Heather Wallace at his side. But in Heather's human family awaits an unexpected enemy. One who could rip Heather from Dante's heart and fill the holes with bullets. One who could force Dante to choose his darkest destiny—as the Great Destroyer. . . .
After Hours: Tales From Ur-Bar
by Patricia Bray and Joshua Palmatier
Science fiction and fantasy readers have long shown an affinity for a good "bar story". Now some of today's most inventive scriveners have decided to tell their own tall tales-from an alewife's attempt to transfer the gods' curse to Gilgamesh, to Odin's decision to introduce Vikings to the Ur-Bar, from the Holy Roman Emperor's barroom bargain, to a demon hunter who may just have met his match in the ultimate magic bar, to a bouncer who discovers you should never let anyone in after hours in a world terrorized by zombies.
Hastur Lord
by Marion Zimmer Bradley and Deborah J. Ross
Regis Hastur, lord of the most powerful of the seven domains of Darkover, learns that the Terran Federation's operatives are pressuring Darkover to give up its closed world status and become a full member of this intergalactic empire. But Regis knows that if Darkover joins the Federation his beloved home planet will become nothing more than a military hub, sapped of its resources and cultural heritage. Still there are those among Darkover's ruling families who are tempted by the promise of increased technology that membership in the Federation would bring. Meanwhile, Regis learns that he has an older illegitimate brother, Rinaldo. But his joy in finding his sibling is short-lived, as Regis's enemies try to force him to abdicate leadership of Darkover in favor of his older brother. They hope to manipulate Rinaldo into agreeing to join the Federation. But unbeknownst to anyone, Rinaldo has a plan of his own...
Late Eclipses
by October Daye
October "Toby" Daye is half-human, half-fae-the only changeling who's earned knighthood. But when someone begins targeting her nearest and dearest, it becomes clear that Toby is being set up to take the fall for everything that's happening.
Xombies: Apocalypso
by Walter Greatshell
A group of women have been discovered who are immune to the Agent X plague. The secret of their immunity can provide a cure for human and inhuman alike-unless the Xombies find them first.
Rogue Oracle
by Alayna Williams
The more you know about the future, the more there may to fear.
Tara Sheridan is the best criminal profiler around—and the most unconventional. Trained as a forensic psychologist, Tara also specializes in Tarot card reading. But she doesn't need her divination skills to realize that the new assignment from her friend and sometime lover, Agent Harry Li, is a dangerous proposition in every way. Former Cold War operatives, all linked to a top-secret operation tracking the disposal of nuclear weapons in Russia, are disappearing. There are no bodies, and no clues to their whereabouts. Harry suspects a conspiracy to sell arms to the highest bidder. The cards—and Tara's increasingly ominous dreams—suggest something darker. Even as Tara sorts through her feelings for Harry and her fractured relationship with the mysterious order known as Delphi's Daughters, a killer is growing more ruthless by the day. And a nightmare that began decades ago in Chernobyl will reach a terrifying endgame that not even Tara could have foreseen. . . .
Raziel
by Kristina Douglas
Kristina Douglas's sexy new series introduces a realm of fallen angels and ruthless demons, where an eternal rebellion is brewing . . . and one unsuspecting woman can change the fate of the Fallen forever.
She was just an ordinary mortal . . ."You're dead" is so not what Allie Watson wants to hear. Unfortunately, it explains a lot. Like the dark, angelically handsome man who ferried her to this strange, hidden land. The last thing she remembers is stepping off a curb in front of a crosstown bus. Now she's surrounded by gorgeous fallen angels with an unsettling taste for blood—and they really don't want her around. Not exactly how she pictured heaven.. . . until death catapulted her into a seductive world she never imagined. Raziel is unsure why he rescued Allie from hellfire against Uriel's orders, but she stirs in him a longing he hasn't felt in centuries. Now the Fallen are bracing for the divine wrath brought by his disobedience, and they blame Allie for the ferocious Nephilim clawing at the kingdom's shrouded gates. Facing impossible odds at every turn, the two must work together to survive. Raziel will do anything to defend his spirited lover against the forces of darkness—because Allie may be the Fallen's only salvation.
A Brush of Darkness
by Allison Pang
The man of her dreams might be the cause of her nightmares.
Six months ago, Abby Sinclair was struggling to pick up the pieces of her shattered life. Now, she has an enchanted iPod, a miniature unicorn living in her underwear drawer, and a magical marketplace to manage. But despite her growing knowledge of the OtherWorld, Abby isn't at all prepared for Brystion, the dark, mysterious, and sexy-as- sin incubus searching for his sister, convinced Abby has the key to the succubus's whereabouts. Abby has enough problems without having this seductive shape-shifter literally invade her dreams to get information. But when her Faery boss and some of her friends vanish, as well, Abby and Brystion must form an uneasy alliance. As she is sucked deeper and deeper into this perilous world of faeries, angels, and daemons, Abby realizes her life is in as much danger as her heart—and there's no one she can trust to save her.
One of Our Thursdays is Missing
by Jasper Fforde
The newest tour de force from The New York Times bestselling author of Thursday Next and Shades of Grey. Jasper Fforde's exuberant return to the fantastical BookWorld opens during a time of great unrest. All-out Genre war is rumbling, and the BookWorld desperately needs a heroine like Thursday Next. But with the real Thursday apparently retired to the Realworld, the Council of Genres turns to the written Thursday. The Council wants her to pretend to be the real Thursday and travel as a peacekeeping emissary to the warring factions. A trip up the mighty Metaphoric River beckons-a trip that will reveal a fiendish plot that threatens the very fabric of the BookWorld itself. Once again New York Times bestselling author Jasper Fforde has a field day gleefully blending satire, romance, and thriller with literary allusions galore in a fantastic adventure through the landscape of a frisky and fertile imagination. Fans will rejoice that their favorite character in the Fforde universe is back.
Across the Universe
by Beth Revis
A love out of time. A spaceship built of secrets and murder. Seventeen-year-old Amy joins her parents as frozen cargo aboard the vast spaceship Godspeed and expects to awaken on a new planet, three hundred years in the future. Never could she have known that her frozen slumber would come to an end fifty years too soon and that she would be thrust into the brave new world of a spaceship that lives by its own rules. Amy quickly realizes that her awakening was no mere computer malfunction. Someone-one of the few thousand inhabitants of the spaceship-tried to kill her. And if Amy doesn't do something soon, her parents will be next. Now Amy must race to unlock Godspeed's hidden secrets. But out of her list of murder suspects, there's only one who matters: Elder, the future leader of the ship and the love she could never have seen coming.
XVI
by Julia Karr
Nina Oberon's life is pretty normal: she hangs out with her best friend, Sandy, and their crew, goes to school, plays with her little sister, Dee. But Nina is 15. And like all girls she'll receive a Governing Council–ordered tattoo on her 16th birthday. XVI. Those three letters will be branded on her wrist, announcing to all the world–even the most predatory of men–that she is ready for sex. Considered easy prey by some, portrayed by the Media as sluts who ask for attacks, becoming a "sex-teen" is Nina's worst fear. That is, until right before her birthday, when Nina's mom is brutally attacked. With her dying breaths, she reveals to Nina a shocking truth about her past–one that destroys everything Nina thought she knew. Now, alone but for her sister, Nina must try to discover who she really is, all the while staying one step ahead of her mother's killer.
Nocture
by Syrie James
When Nicole Whitcomb's car runs off a Colorado mountain road during a blinding snowstorm, she is saved from death by a handsome, fascinating, and enigmatic stranger.
Snowbound with him for days in his beautiful home high in the Rockies, she finds herself powerfully attracted to him. But there are things about him that mystify her, filling her with apprehension. Who is Michael Tyler? Why does he live alone in such a secluded spot and guard his private life so carefully? What secret--or secrets--is he hiding? Nicole has secrets of her own and a past she is running from--but Michael understands her better than anyone she has ever known. Soon, she is falling as deeply in love with him as he is with her--a profoundly meaningful experience that is destined to change their lives forever. As the sexual tension between them builds, however, the clues mount up. When Nicole learns her host's terrifying secret, there is nowhere for her to run but into the blizzard raging outside, and Michael may be the only one who can save her life.
Deathless
by Catherynne M. Valente
Koschei the Deathless is to Russian folklore what devils or wicked witches are to European culture: a menacing, evil figure; the villain of countless stories which have been passed on through story and text for generations. But Koschei has never before been seen through the eyes of Catherynne Valente, whose modernized and transformed take on the legend brings the action to modern times, spanning many of the great developments of Russian history in the twentieth century. Deathless, however, is no dry, historical tome: it lights up like fire as the young Marya Morevna transforms from a clever child of the revolution, to Koschei's beautiful bride, to his eventual undoing. Along the way there are Stalinist house elves, magical quests, secrecy and bureaucracy, and games of lust and power. All told, Deathless is a collision of magical history and actual history, of revolution and mythology, of love and death, which will bring Russian myth back to life in a stunning new incarnation.
Jack: Secret Vengeance (Young Repairman Jack Series)
by F. Paul Wilson
Everyone loves senior Carson Toliver, the captain and quarterback of the football team, heartthrob of South Burlington County Regional High—especially the girls. Even Jack's best friend Weezy has a crush on him. And unlike most of the popular kids at school, he's not stuck up. Jack even sees him defending a piney kid who is being bullied in the hall. Which is why Jack is so surprised when Weezy tells him that Carson took her on a date and attacked her.
Jack tries to convince her to report Carson, but Weezy would rather just forget it ever happened. She begs him not to tell anyone, and Jack reluctantly agrees. But then Carson starts telling his own version of what happened that night and suddenly everyone is calling her "Easy Weezy." Jack's concern turns to rage. Carson needs to be taught a lesson. With the help of the pineys—reclusive inhabitants of the mysterious Jersey Pine Barrens who have secrets of their own—Jack finds a way to exact secret vengeance…
In F. Paul Wilson's third young adult novel, the teenage Jack demonstrates the skills that will serve him later in life as the urban mercenary known as Repairman Jack.
The Chaos Crystal
by Jennifer Fallon
The Tide Lords have gathered in Jelidia and learn that in order for Cayal to die, they must open a rift to another world. Before they can do this, however, they must find the Chaos Crystal that brought them to this world. As they set off in search of it, they head to Glaeba, where Arkady has been captured by Jaxyn. She escapes and flees to Caelum to find Stellan, where she runs into Warlock and his family and learns that Elyssa, Warlock's cruel immortal mistress, knows the location of the Chaos Crystal. With every immortal on Amyrantha searching for the crystal, the stakes are very high. And when they find it and finally open the rift, only two questions remain… Will Cayal finally be able to die? And where will the rift take the survivors?
The Sea Thy Mistress
by Elizabeth Bear
This third book in Bear's Edda of Burdens series picks up immediately after the end of All the Windwracked Stars. Cathoair, now an Einherjar, is raising his and Muire's son near Eiledon. But danger is coming in the form of the goddess Heythe, whose revenge will not be complete until Valdyrgard is finally a dead world.
Con and Conjure
by Lisa Shearin
Raine Benares is a seeker who finds lost things and people. Ever since the Saghred, a soul-stealing stone that's given her unlimited power, has bonded to her, the goblin king and the elves have wanted to possess its magic themselves. Which means a goblin thief and her ex-fiancé-an elven assassin-are after her. To survive, she'll need the help of her notorious criminal family.
Among Others
by Jo Walton
Publishers Weekly
World Fantasy Award winner Walton (Tooth and Claw) turns the magical boarding school story inside out in this compelling coming-of-age tale. Welsh teen Morwenna was badly hurt, and her twin sister killed, when the two foiled their abusive mother's spell work. Seeking refuge with a father she barely knows in England, Mori is shunted off to a grim boarding school. Mori works a spell to find kindred souls and soon meets a welcoming group of science fiction readers, but she can feel her mother looking for her, and this time Mori won't be able to escape. Walton beautifully captures the outsider's yearning in Mori's earthy and thoughtful journal entries: "It doesn't matter. I have books, new books, and I can bear anything as long as there are books." Never deigning to transcend the genre to which it is clearly a love letter, this outstanding (and entirely teen-appropriate) tale draws its strength from a solid foundation of sense-of-wonder and what-if.
H.G. Wells Classic Collection I
The Time Machine, The Island of Doctor Moreau, The War of the Worlds, The First Men in the Moon, and The Invisible Man are all collected in a stunning leather-bound omnibus.
Five of the best science fiction novels by the father of science fiction are collected in one volume. Unsurpassed in their timeless capacity to thrill and transfix, these are tales that reach to the heart of human ambition, fear, intelligence, and hope. The Time Machine was Wells' first major piece of fiction: a haunting vision of a far future earth orbiting a sun cooling to extinction. The War of the Worlds is still considered by many to be the best novel of alien invasion ever written. The terrible creations of The Island of Doctor Moreau continue to haunt the popular imagination. The House of Pain anticipated our terror of genetic engineering. The Invisible Man is the classic study of scientific hubris. In The First Men in the Moon: A Scientific Romance, a fantastical voyage reveals a dystopian nightmare. Acclaimed World Fantasy Award-winner Les Edwards contributes black and white illustrations before and after each story.
Among Thieves
by Douglas Hulick
Death around the corner …
Ildrecca is a dangerous city, if you don't know what you're doing. It takes a canny hand and a wary eye to run these streets and survive. Fortunately, Drothe has both. He has been a member of the Kin for years, rubbing elbows with thieves and murderers from the dirtiest of alleys to the finest of neighborhoods. Working for a crime lord, he finds and takes care of trouble inside his boss's organization—while smuggling relics on the side. But when his boss orders Drothe to track down whoever is leaning on his organization's people, he stumbles upon a much bigger mystery. There's a book, a relic any number of deadly people seem to be looking for—a book that just might bring down emperors and shatter the criminal underworld. A book now inconveniently in Drothe's hands…
Play Dead
by John Levitt
Mason used to be an enforcer, ensuring that those magic practitioners without a moral compass walked the straight and narrow. But now he just wants to keep his head down, play guitar, and maintain a low profile with Lou, his magical canine companion. But Mason is down on his luck, and when a job with a large payout comes along, he finds the offer hard to resist-not knowing it might mean sacrificing what both man and his best friend hold most dear.
The King of the Crags
by Stephen Deas
In his "utterly fascinating" (Book Smuggler) debut, The Adamantine Palace, Stephen Deas "restored [dragons] to all their scaly fire- breathing glory" (Daily Telegraph). Now, as the Realms teeter on the brink of war, the fate of humanity rests in the survival of one majestic white dragon. Prince Jehal has had his way-now his lover Zafir sits atop the Realms with hundreds of dragons and their riders at her beck and call. But Jehal's plots are far from over, for he isn't content to sit back and watch Zafir command the earth and sky. He wants that glory for himself- no matter who he must sacrifice to get it. The one thing Jehal fears is that the white dragon still lives-and if that is so, then blood will flow, on all sides...
Unseen
by Rachel Caine
After Cassiel and Warden Luis Rocha rescue an adept child from a maniacal Djinn, they realize two things: the girl is already manifesting an incredible amount of power, and her kidnapping was not an isolated incident. This Djinn-aided by her devoted followers-is capturing children all over the world, and indoctrinating them so she can use their strength for herself. With no other options, Cassiel infiltrates the Djinn's organization-because if Cassiel cannot stop the Djinn's apocalyptic designs, all of humanity may be destroyed.
Forest Moon Rising
by P.R. Frost
Tess Noncoiré, successful fantasy writer and Celestial Blade Warrior, has made a deal with the Powers That Be, forfeiting her own dreams in order to save those nearest and dearest to her. Having survived this unprecedented experience, Tess, along with her imp Scrap, is determined to hunt down a demonic intruder from another dimension, the Norglein, who seems bent on ravishing young women, leaving them pregnant, and waiting for the proper time to steal their babies away for his own purposes.
License to Ensorcell
by Katherine Kerr
Psychic Agent Nola O'Grady isn't sure returning to San Francisco, and living near her unusual family, is a good idea. Her job, with a psychic agency so obscure even the CIA doesn't know it exists, can be perilous, and she's afraid of the relatives getting involved. Then the Agency saddles her with Israeli secret agent Ari Nathan, and she has a bigger problem on her hands, because tact and compromise are not Ari's strong points. Their mission is to track down a serial killer obsessed with werewolves. He sees them everywhere and shoots whenever he thinks he has one in his sights. Ari assumes the man's psychotic, but in truth he's murdering actual werewolves. Nola should know. Her younger brother Pat, a lycanthrope, was the first victim. Can Nola's psychic talents and Ari's skill with guns keep them alive long enough to unravel the greater mystery behind the killings? Can they save the werewolves and the world while stopping Nola's family from running headlong into danger?
Messiah: Apotheosis: Book Three
by S. Andrew Swann
The last stand against the self-proclaimed God, Adam, has retreated to the anarchic planet Bakunin-a world besieged by civil war. Humanity's last hope lies with Nickolai Rajasthan, a Moreau who believes that the human race that created his kind is already damned beyond redemption.
Zombieaque
by Stephen L. Antczak (Editor), James C. Bassett (Editor), Martin H. Greenberg (Editor)
From a tropical resort where visitors can become temporary zombies, to a newly-made zombie determined to protect those he loves, to a cheerleader who won't let death kick her off the team, to a zombie seeking revenge for the ancestors who died on an African slave ship-- Zombiesque invites readers to take a walk on the undead side in these tales from a zombie's point of view.
Blackveil
by Kristin Britain
The long-awaited sequel to Green Rider, First Rider's Call, and The High King's Tomb.
Once a simple student, Karigan G'ladheon finds herself in a world of deadly danger and complex magic, compelled by forces she cannot understand when she becomes a legendary Green Rider-one of the magical messengers of the king. Forced by magic to accept a dangerous fate she would never have chosen, headstrong Karigan has become completely devoted to the king and her fellow Riders.
But now, an insurrection led by dark magicians threatens to break the boundaries of ancient,
evil Blackveil Forest-releasing powerful dark magics that have been shut away for a millennium.
Trouble and Her Friends
by Melissa Scott
India Carless, alias Trouble, managed to stay one step ahead of the feds until she retired from life as a hacker and settled down to run a small network for an artist's co-op.
Now someone has stolen her pseudonym and begun to use it for criminal hacking. So Trouble returns. Once the fastest gun on the electronic frontier, she has been called out of retirement for one last fight. And it's a killer. Less than a hundred years from now, the forces of law and order crack down on the world of the internet. It is the closing of the frontier. The hip, noir adventurers who got by on wit, bravado, and drugs, who haunt the virtual worlds of the shadows of cyberspace are up against the edges of civilization. It's time to adapt or die.
The Dragon's Path
by Daniel Abraham
Summer is the season of war in the Free Cities.
Marcus wants to get out before the fighting starts. His hero days are behind him and simple caravan duty is better than getting pressed into service by the local gentry. Even a small war can get you killed. But a captain needs men to lead — and his have been summarily arrested and recruited for their swords. Cithrin has a job to do — move the wealth of a nation across a war zone. An orphan raised by the bank, she is their last hope of keeping the bank's wealth out of the hands of the invaders. But she's just a girl and knows little of caravans, war, and danger. She knows money and she knows secrets, but will that be enough to save her in the coming months?
Geder, the only son of a noble house is more interested in philosophy than swordplay. He is a poor excuse for a soldier and little more than a pawn in these games of war. But not even he knows what he will become of the fires of battle. Hero or villain? Small men have achieved greater things and Geder is no small man. Falling pebbles can start a landslide. What should have been a small summer spat between gentlemen is spiraling out of control. Dark forces are at work, fanning the flames that will sweep the entire region onto The Dragon's Path — the path of war.
Night School
by Mari Mancusi
After their parents' shocking revelation about their fae heritage and an attack on their lives, the McDonald twins are forced to hide out deep in the Swiss Alps at Riverdale Academy, a secret vampire slayer training facility. And with no way to contact their vampire boyfriends for rescue, they're going to have to play nice with the locals.
But when Sunny starts acting strange, Rayne realizes that there's more to fear at Riverdale than getting staked by the student body-leading to a showdown in Fairyland that may cost the twins their lives.
Hellforged
by Nancy Holzner
A demon is stalking Vicky's dreams-just as several of Deadtown's zombies are viciously attacked and become really dead. And when Vicky realizes she is the only connection between the victims, she suspects that the demon is somehow working through her dreams to become Deadtown's living nightmare.
Hexbound
by Chloe Neill
Lily Parker is new to St. Sophia's School for Girls, but she's already learned that magic can be your best friend-or your worst enemy. That's why Lily has to learn how to control her newly discovered paranormal abilities while fighting the good fight with her best friend Scout as they take on Chicago's nastiest nightlife-including the tainted magic users known as Reapers...
Mercy Blade
by Faith Hunter
Jane, a shapeshifting vampire-hunter-for-hire, crosses paths with a stranger who has arrived in New Orleans, enlisted to hunt vampires who have gone insane-or so he says...
Or Truth and Beasts
by Barb and J.C. Hendee
Publishers Weekly
In the capable ninth Noble Dead installment (after 2010's Through Stone and Sea), young sage Wynn determinedly pursues proof of her theories of a coming attack by the legendary "Ancient Enemy." Accompanied by telepathic wolf Shade, loyal vampire Chane, and secretive dwarf Ore-Locks, Wynn seeks an ancient dwarven stronghold described at the end of the possibly apocryphal Forgotten History, a chronicle recorded by the long-lived vampires known as the Noble Dead. There Wynn hopes to find one of the Enemy's magical orbs. Trailed by a black wraith and the mysterious elf Chuillyon, Wynn's party uncovers unexpected and potentially deadly secrets. Once again the Hendees deliver a crowd-pleasing mix of intrigue, epic fantasy, and horror. The pace occasionally slows, but there's more than enough mystery and suspense to keep it moving.
City of Night
by Michelle West
Quire Demonic activity has escalated in both the Undercity and the mortal surface level city as the worshipers and servants of the Lord of the Hells strive to complete the rituals that will return their god to the mortal realm. As Rath joins with mages and the Twin Kings' agents to wage a secret battle against this nearly unstoppable foe, he gives Jewel Markess and her den of orphans the opportunity to escape the chaos by providing them with a note of introduction to the head of House Terafin, where Jewel will discover her destiny.
Secrets of the Demon
by Diana Rowland
Homicide detective Kara Gillian has a special talent: she can sense the "arcane" in our world, and there's quite a bit of it, even in Beaulac, Louisiana. She's also a summoner of demons, and works on a task force that deals with supernatural crimes. Her partners are attractive and smart FBI agents, but they're not summoners, and they're not telling Kara why they are on this special force with her. To make things worse, Kara has pledged herself to one of the most powerful of demons-a Demon Lord-who helped save her partner's life, but now expects things in return. Meanwhile, she's trying to solve a string of murders that are somehow tied together by money, sex, rock music and...mud. But how can she concentrate on the case when she's not even sure who-or what-her partners are?
Boondock's Fantasy
by Martin H. Greenberg and Jean Rabe
From vampires in the Appalachians and leprechauns in the Smokies to mermaids in the Mississippi and bloodthirsty trolls in an Alabama trailer park the South makes a unique setting for the 20 stories in this anthology of redneck vampires, werewolves, wizards, elves, and other creatures.
Featuring original stories by Gene Wolfe, Timothy Zahn, Chris Pierson, Mickey Zucker Reichert, Steven Savile, Elizabeth A. Vaughan, Jay Lake, Anton Strout, and many more.
The Lost Gate
by Orson Scott Card
Danny North grew up in a family of gods - the poor remnants of the mages who once went by names like Odin, Thor, and Freya. When the gates that led to their home world of Westil were closed by Loki in 632 a.d., they lost much of their power. When Danny realizes that he is a gatemage, he has to flee the family compound in western Virginia and make his own way in the world, at least until he learns how to control his gift and reopen a gate between the worlds. Not only does he face the ordinary dangers of a teenager trying to survive on his own in America, and the mages who would kill him if they realized what he was, but also, if he ever succeeds in opening a gate to Westil, he can expect to be stripped of all his power by the Gate Thief, who seems determined to keep all gates closed.
A Hard Day's Knight
by Simon R. Green
John Taylor is a P.I. with a special talent for finding lost things in the dark and secret center of London known as the Nightside. He's also the reluctant owner of a very special-and dangerous-weapon. Excalibur, the legendary sword. To find out why he was chosen to wield it, John must consult the Last Defenders of Camelot, a group of knights who dwell in a place that some find more frightening than the Nightside. London Proper. It's been years since John's been back-and there are good reasons for that.
Mad Skills
by Walter Greatshell
Unconscious for fourteen months after a debilitating accident, Maddy Grant awakens at the Braintree Institute, where scientists have successfully implanted her with a radical technology designed to correct her brain injury. But Maddy is more than cured. Her intellect has been enhanced to process information faster than a computer-an ability that's sending her emotions into overdrive. To monitor her condition, the institute sends Maddy to the nearby village of Harmony, where she will be free to interact with the community. But Braintree's scientists are not only monitoring her behavior, they're modifying it, reprogramming her personality to become someone else. A killer.
Songs of the Dying Earth
by George R.R. Martin and Gardner Dozois
Amazon Best Books of the Month, December 2010: Sixty years ago, in The Dying Earth, Jack Vance introduced his own version of the distant future, where the sun has become a red giant, powerful wizards fight over the scraps of ruined civilizations, and a handful of colorful and eccentric characters insist on having a few adventures before oblivion descends. In Songs of the Dying Earth, 22 sci-fi and fantasy writers, from newcomers like Liz Williams and Byron Tetrick to established names like Neil Gaiman and George R.R. Martin, each offer their own snippets of Vance's Dying Earth. In one story, an apprentice architect stumbles into a duel between two powerful mages, for example, while in another a poet-philosopher tries (and fails) to forget the coming apocalypse in a drunken haze. Some stories capture Vance's style and inventiveness, while others recreate his perfect combination of black humor and creeping dread. Songs of the Dying Earth is both a respectful homage to a sci-fi master and a whirlwind tour of a world that readers will want to revisit.
Passion Play
by Beth Bernobich
Ilse Zhalina is the daughter of one of Melnek's more prominent merchants. She has lived most of her life surrounded by the trappings of wealth and privilege. Many would consider hers a happy lot. But there are dark secrets, especially in the best of families. Ilse has learned that for a young woman of her beauty and social station, to be passive and silent is the best way to survive. When Ilse finally meets the older man she is to marry, she realizes he is far crueler and more deadly than her father could ever be. Ilse chooses to run. This choice will change her life forever. And it will lead her to Raul Kosenmark, master of one of the land's most notorious pleasure houses…and who is, as Ilse discovers, a puppetmaster of a different sort altogether. Ilse discovers a world where every pleasure has a price and there are levels of magic and intrigue she once thought unimaginable. She also finds the other half of her heart.
King's Justice
by Maurice Broaddus
FROM THE DRUG GANGS OF DOWNTOWN INDIANAPOLIS, THE ONE TRUE KING WILL ARISE.
Guided by the crazed visions of his advisor Merle, King knows that he must unite the opposing factions, before the streets erupt in all-out war. But how can he preach peace when even his own warriors are plotting against him? A heart-stopping mix of ancient myth and powerful gang action, from the author of King Maker.
King Maker
by Maurice Broaddus
The King Arthur myth gets dramatically retold through the eyes of street hustler King, as he tries to unite the crack dealers, gangbangers and the monsters lurking within them to do the right thing. From the drug gangs of downtown Indianapolis, the one true king will arise. The King Arthur myth gets dramatically retold through the eyes of street hustler King, as he tries to unite the crack dealers, gangbangers and the monsters lurking within them to do the right thing. Broaddus' debut is a stunning, edgy work, genuinely unlike anything you've ever read.
Towers of Midnight
by Robert Jordan and Brandon Sanderson
The Last Battle has started. The seals on the Dark One's prison are crumbling. The Pattern itself is unraveling, and the armies of the Shadow have begun to boil out of the Blight. The sun has begun to set upon the Third Age. Perrin Aybara is now hunted by specters from his past: Whitecloaks, a slayer of wolves, and the responsibilities of leadership. All the while, an unseen foe is slowly pulling a noose tight around his neck. To prevail, he must seek answers in Tel'aran'rhiod and find a way--at long last--to master the wolf within him or lose himself to it forever. Meanwhile, Matrim Cauthon prepares for the most difficult challenge of his life. The creatures beyond the stone gateways--the Aelfinn and the Eelfinn--have confused him, taunted him, and left him hanged, his memory stuffed with bits and pieces of other men's lives. He had hoped that his last confrontation with them would be the end of it, but the Wheel weaves as the Wheel wills. The time is coming when he will again have to dance with the Snakes and the Foxes, playing a game that cannot be won. The Tower of Ghenjei awaits, and its secrets will reveal the fate of a friend long lost. This penultimate novel of Robert Jordan's #1 New York Times bestselling series--the second of three based on materials he left behind when he died in 2007--brings dramatic and compelling developments to many threads in the Pattern. The end draws near. Dovie'andi se tovya sagain. It's time to toss the dice.
Pretty Little Dead Things
by Gary McMahon
Thomas Usher has a most terrible talent.
Following a car crash in which his wife and daughter are killed, he can see the recently departed, and it's not usually a pretty sight. When he is called to investigate the violent death of the daughter of a prominent local gangster, Usher's world is torn apart once more. For the barriers between this world and the next are not as immutable as once he believed.
Mashing together the grittiest British police procedural with dark supernatural terror, author Gary McMahon creates a refreshingly new take on horror fiction.
Harbinger of the Storm
by Aliette de Bodard
Death, magic and intrigue in this hotly-anticipated follow-up to Servant of the Underworld. A sumptuously-detailed Aztec world, which will appeal to fans of magical fantasy, historical drama, political intrigue and murder mysteries.
THE AZTEC EMPIRE TEETERS ON THE BRINK OF EXTINCTION.
As the political infighting starts within the imperial court, Acatl, High Priest for the Dead, makes a macabre discovery in the palace: a high-ranking nobleman has been torn to pieces by an invocation - and it looks like the summoner belongs to the court itself...
Surrender to the Will of the Night
by Glenn Cook
Return, in this sequel to The Tyranny of the Night and Lord of the Silent Kingdom, to the adventures of Piper Hecht—formerly a spy from the East, now a champion of the Patriachy with a new religion, a new family, and old secrets.
Uprising: Vampire Federation
by Sean McCabe
A gruesome ritual murder has stained the Oxfordshire countryside. It's just the first incident in a chain of events awakening Detective Inspector Joel Solomon to his worst nightmare-and a dreadful omen of things to come. Because Joel has a secret: he believes in vampires.
Alex Bishop is an agent of the Vampire Intelligence Agency. She's tasked with enforcing the laws of the global Vampire Federation, and hunting rogue members of her race. A tough job made tougher when the Federation comes under attack by traditionalist vampires. They have a stake in old-school terror-and in an uprising as violent as it is widespread.
Now it's plunging Alex and Joel into a deadly war between the living and the unloving-and against a horrifying tradition given new life by the blood of the innocent.
The Sworn
by Gail Z. Martin
Summoner-King Martris Drayke must attempt to meet this great threat, gathering an army from a country ravaged by civil war. Tris seeks new allies from among the living - and the dead - as an untested generation of rulers face their first battle. Meanwhile, the legendary Dread are stirring in their burrows after millennia of silence and no one knows what hand wakes them and whom they will serve when they rise.
Now, Drayke turns to the Sworn, a nomadic clan of warriors bound to protect the Dread. But even the mighty Sworn do not know what will happen when the Dread awake. All are certain, though, that war is coming to the Winter Kingdoms.
THE SWORN is the beginning of a new adventure set in the world of The Chronicles of the Necromancer.
Of Masques and Martyrs
by Christopher Golden
Vampires in love and war? Of Masques and Martyrs, is Christopher Golden's hot new dark-fantasy thriller about vampires and their adversaries. Third in the Shadow Saga, which Golden began with Of Saints and Shadows, this new entry into the dark world of the night creatures is his best! Golden may just be one of the most prolific authors around; comics, novels, novelizations, nonfiction -- is there a nything the guy can't do? Still, first and foremost, he's an imaginative and prodigious talent who never lets genre boundaries hold him back, and is new novel, Of Masques and Martyrs, is no exception. Horror novelist Douglas Clegg interviewed Golden about his new book, his future novels, and why vampires are so hot.
Dragon's Deal
by Robert Asprin and Jody Lynn Nye
New York Times bestselling author Robert Asprin and Jody Lynn Nye up the ante in the latest tale of dragons in the Big Easy!
As head dragon and owner of a successful gambling operation in New Orleans, Griffen McCandles has a lot on his plate. Especially since the Krewe of Fafnir-a society of dragons-has asked him to be the king of their Mardi Gras parade. Being the king is a huge honor, and despite the extra responsibilities, Griffen can't resist the Krewe's offer to lead the biggest party of the year.
But not everyone is happy with Griffen's new leadership status. A group of powerful dragons is out to bankrupt his business, from the inside out. And when a young dragon in Griffen's employ is murdered, it becomes clear that certain dragons will stop at nothing to dethrone the new king...
Eureka: Brain Box Blues
by Cris Ramsay
Even the brightest of Eureka's residents can't read someone else's mind. Then Global Dynamics develops the Brain Box: a device capable of capturing and storing human thoughts. When the Box starts messing with people's minds, Sheriff Jack Carter will have to keep his thoughts to himself if he's going to save the town from going out of their heads.
Blood Prophecy
by Stephan Petrucha
Man and monster are in his blood. . .
His name is Jeremiah Fall. A soldier of fortune, he has been fighting his own war for 150 years—ever since the beast in him was born.
Desperate to restore his lost humanity, Fall crosses the sands of Egypt, discovers a lost city off the coast of France, and finally arrives at the birthplace of all mankind. Shunning daylight and feeding only when he must, he battles the monster who transformed him forever. He can share his deepest secret with no one . . . not even the beautiful woman he starts to love, the only human who grasps the mysteries of an ebony stone as old as creation itself.
Across the world, across time, Fall seeks the stone's secret. But has he found a cure for himself or unleashed a final curse on all mankind?
Liberating Atlantis
by Harry Turtledove
From Booklist
*Starred Review* Followers of Turtledove's Atlantis trilogy (Opening Atlantis, 2007; The United States of Atlantis, 2008; and this book) won't be surprised that it concludes with an Atlantean Civil War. Nor will those familiar with Turtledove's oeuvre be surprised that his expertise on the American Civil War makes the third book the trilogy's best. To get a this-world fix on its animating conceit, imagine that Nat Turner was George Washington's mulatto grandson, who, threatened with death, determined to be free and raised a formidable slave army. Such is what Frederic Ratcliff does in Atlantis, where the Slave Power isn't as formidable as the American South was and racism isn't as strong. Ratcliff and his Native American general, Lorenzo, face a respectable professional army led by hard-bitten Balthasar Sinapis, a European exile with a mysterious past. At the nominal head of that army on alternating days are pro-slavery consul Jeremiah Stafford and his anti-slavery partner, Leland Newton. Political bickering, effective guerrilla tactics, and unfamiliar terrain lead to a situation in which the army must negotiate peace or be slaughtered. Then the light dawns on both parties that fighting to decisive victory or defeat will ruin Atlantis for everyone. The Treaty of Slug Hollow is hammered out and presented to the Senate. More obstacles remain, and the Senate offers a mixture of horror-struck opposition, hair-tearing doubt, and sighs of relief. In the end, readers may, overwhelmingly, join in joyously launching their hats skyward.
Alien Tango
by Gini Koch
It's been five months since marketing manager Katherine "Kitty" Katt started working with the aliens from Alpha Centauri, and she and Jeff Martini are getting closer. But when an experimental spacecraft is mysteriously returned to the Kennedy Space Center, Kitty and the rest of her team are called in to investigate. Now the team must survive murderous attacks, remove a space entity from a group of astronauts, and avoid an unhinged woman with a serious crush on Kitty's high school boyfriend. And that's all before evil masterminds decide Kitty's extermination is vital.
Finding the Way and Other Tales of Valdemar
by Mercedes Lackey
In March 1987, a young author from Oklahoma published her first novel, Arrows of the Queen. This modest book about a magical land called Valdemar was the beginning of a fantasy masterwork series that would span decades and include more than two dozen titles. Now readers can take a journey to the world of Valdemar-including Tanya Huff, Mickey Zucker Reichert, Fiona Patton, and Judith Tarr-each adding their own special touches.
Managing Death
by Trent Jamieson
It's not easy being Death. For starters, people keep dying. And then, they keep getting up again.
Steven de Selby got promoted. This makes the increasing number of stirrers (and the disturbing rumors of a zombie god rising sometime soon) his problem. That time management seminar he keeps meaning to take would also remind him that he's got a Death Moot to plan, a Christmas party to organize, and an end-of-the-world thing to avert.
Steven must start managing Death, before Death starts managing him, or this time the Apocalypse will be more than Regional.
The Heroes
by Joe Abercrombie
Publishers Weekly
This blood-drenched, thought-provoking dissection of a three-day battle is set in the same world as Abercrombie's First Law Trilogy (The Blade Itself, etc.), but stands very well alone. Union commander Lord Marshal Kroy coordinates the fight with the aid of a motley group of incompetent, self-important officers. The strangely sympathetic Col. Bremer dan Gorst is officially a royal observer who nurses a burning desire to kill or be killed. Leading a much smaller army against the Union is Black Dow, whose grip on the throne of the Northmen is tenuous and based on fear and brutality. Calder, a slippery and cunning egotist, advocates peace while plotting to take Black Dow's place. Abercrombie never glosses over a moment of the madness, passion, and horror of war, nor the tribulations that turn ordinary people into the titular heroes.
The Bards of Bone Plain
by Patricia McKillip
The newest novel from the World Fantasy Award-winning author of The Bell at Sealey Head.
With "her exquisite grasp of the fantasist's craft"* (Publishers Weekly) Patricia A. McKillip now invites readers to discover a place that may only exist in the mystical wisdom of poetry and music.
Scholar Phelan Cle is researching Bone Plain-which has been studied for the last 500 years, though no one has been able to locate it as a real place. Archaeologist Jonah Cle, Phelan's father, is also hunting through time, piecing history together from forgotten trinkets. His most eager disciple is Princess Beatrice, the king's youngest daughter. When they unearth a disk marked with ancient runes, Beatrice pursues the secrets of a lost language that she suddenly notices all around her, hidden in plain sight.
Griffin's Flight
by K.J. Taylor
Although he was once chosen as a griffin's companion, Arren Cardockson was reviled, betrayed, and ultimately killed. Brought back to life by a power beyond his understanding, Arren flees for the frozen sanctuary of the North. With the man-eating griffin Skandar by his side, and an entire country hunting him, Arren has little hope of reaching the place of his ancestry and of lifting his curse. But then he comes across a wild woman who may hold the key to making his lifeless heart beat once more.
Seer of Sevenwaters
by Juliet Marillier
Get swept away in the romantic fantasy of this national bestselling author's world of Sevenwaters
The young seer Sibeal is visiting an island of elite warriors, prior to making her final pledge as a druid. It's there she finds Felix, a survivor of a Viking shipwreck, who's lost his memory. The scholarly Felix and Sibeal form a natural bond. He could even be her soul mate, but Sibeal's vocation is her true calling, and her heart must answer.
As Felix fully regains his memory, Sibeal has a runic divination showing her that Felix must go on a perilous mission-and that she will join him. The rough waters and the sea creatures they will face are no match for Sibeal's own inner turmoil. She must choose between the two things that tug at her soul-her spirituality and a chance at love...
Right Hand Magic
by Nancy Collins
Like most Manhattanites, aspiring artist Tate can't resist a good rental deal-even if it's in the city's strangest neighborhood, Golgotham, where for centuries werewolves, centaurs, and countless other creatures have roamed the streets.
Her new landlord is a sorcerer name Hexe, who is determined to build his reputation without using dark, left-hand magic. As Tate is drawn into Hexe's fascinating world, they both find that the right hand does not always know what the left hand is doing-and avoiding darkness is no easy trick...
Demon Underground
by S.L. Wright
Half-human and half-demon, Allay has finally warmed up to her new life feeding off the customers at her downtown bar whens he finds herself brokering a truce between New York City's most powerful demons. But when she senses assassins around every corner, Allay hides out of sight and underground-until combatants in the growing war tempt her back above the surface...
Rising Tides
by Taylor Anderson
In Taylor Anderson's acclaimed Destroyermen series, a parallel universe adds an extraordinary layer to the drama of World War II. Now, as Lieutenant Commander Matthew Reddy and the crew of the U.S.S. Walker continue their battle for both freedom and survival, the stakes become much more personal...and much more perilous.
Seed Seeker
by Pamela Sargent
An adventure in colonization and conflict from acclaimed SF writer Pamela Sargent
Several hundred years ago, Ship, a sentient starship, settled humans on the planet Home before leaving to colonize other worlds, promising to return one day. Over time, the colony on Home divided into those who live in the original domed buildings of the colony, who maintain the library and technology of Ship, and those who live by the river, farming and hunting to survive. The Dome Dwellers consider themselves the protectors of "true humanity" and the River People "contaminated," and the two sides interact solely through ritualized trade: food and goods from the River People in exchange for repairs and recharges by the Dome Dwellers.
Then a new light appears in the night sky. The River People believe it might be Ship, keeping its promise to return, but the Dome Dwellers, who have a radio to communicate with Ship, are silent. So Bian, a seventeen-year-old girl from a small village, travels upriver to learn what they know. As she travels through the colony of Home, gaining companions and gathering news, Bian ponders why the Dome Dwellers have said nothing. Has Ship commanded them to be silent, in preparation for some judgment on the River People? Or are the Dome Dwellers lying to Ship, turning Ship against their rivals?
Whatever the answer, life is about to change radically on both sides of the divide.
The Cassini Code
by Dom Testa
When the tail of the comet Bhaktul flicks through the Earth's atmosphere, deadly particles are left in its wake, and mankind is confronted with a virus that devastates the adult population. A renowned scientist proposes a bold plan: to build a ship that will carry a crew of 251 teenagers to a home in a distant solar system. Two years later, Galahad and its crew is launched. If their mission fails, it will be the end of the human race…
The teenage crew of Galahad has survived their first encounter with an alien race. Though shaken by the power of The Cassini, Triana and her Council are determined to continue their mission. But some of the crew don't agree. Led by the charismatic Merit Simms, a small group of crew members begins lobbying for a return to Earth—just as the ship enters the Kuiper Belt, the deadly minefield of asteroids that surrounds the solar system.
As Galahad dodges a storm of asteroids, Triana finds herself dealing with an increasingly hostile crew. Even some members of the Council are beginning to listen to Merit's arguments. Can Triana find a way to prevent a mutiny aboard Galahad, and lead her crew to safety?
Empress of Eternity
by L.E. Modesitt Jr.
In the far future, an indestructible and massive canal more than 2,000 miles long spans the mid-continent of Earth. Nothing can mar it, move it, or affect it in any fashion. At its western end, where it meets the sea, is an equally indestructible structure comprising three levels of seemingly empty chambers.
Scientists from three different civilizations, separated in time by hundreds of thousands of years, are investigating the canal. In the most distant of these civilizations, religious rebellion is brewing. A plot is hatched to overthrow the world government of the Vanir, using a weapon that can destroy anything-except the canal. If used at full power it might literally unravel the universe and destroy all life forever. The lives and fates of all three civilizations become intertwined as the forces behind the canal react to the threat, and all three teams of scientists find their lives changed beyond belief.
Shadowheart
by Tad Williams
The long-awaited concluding novel in Tad Williams's thrilling epic Shadowmarch series.
Southmarch Castle is about to be caught between two implacable enemies, the ancient, immortal Qar and the insane god-king, the Autarch of Xis. Meanwhile, its two young defenders, Princess Briony and Prince Barrick, are both trapped far away from home and fighting for their lives.
And now, something is awakening underneath Southmarch Castle, something powerful and terrible that the world has not seen for thousands of years. Can Barrick and Briony, along with a tiny handful of allies, ordinary and extraordinary, find a way to save their world and prevent the rise of a terrible new age-an age of unending darkness?
March In Country
by E.E. Knight
The national bestselling "master of deception and tension" (Black Gate) returns to the Vampire Earth... The race is on to claim the area between the Ohio River and Tennessee. What's left of the resistance is hiding out in the tangle of central Kentucky hills- leaving the powerful, well-organized Kurian vampires the opportunity to fill the void. Major David Valentine knows there's only one way for them to find help before the Kurians settle in: a desperate dash by hijacked rail, followed by a harrowing river journey. Valentine unites friends old and new in the effort- but the Kurian Order won't easily yield the blood-soaked Kentucky soil.
The Broken Kingdoms
by N.K. Jemisin
In the city of Shadow, beneath the World Tree, alleyways shimmer with magic and godlings live hidden among mortalkind. Oree Shoth, a blind artist, takes in a strange homeless man on an impulse. This act of kindness engulfs Oree in a nightmarish conspiracy. Someone, somehow, is murdering godlings, leaving their desecrated bodies all over the city. And Oree's guest is at the heart of it. . .
The Kensei
by Jon F. Merz
Meet Lawson. A cynical, wise-cracking vampire charged with protecting the Balance between vampires and humans, he is part cop, part spy, and part commando — James Bond with fangs. Lawson mixes shrewd cunning with unmatched lethality to get his job done. He tries his best to dismantle conspiracies, dispatch bad guys, and live long enough to get home. In The Kensei, a battle-weary Lawson heads to Japan for a little rest and some advanced ninja training. But he no sooner steps off the plane than lands in the midst of a Yakuza turf war orchestrated by a shadowy figure known as the Kensei. With the help of Talya, a former KGB-assassin, Lawson must put a stop to the Kensei's organ trafficking networks, prevent the creation of an army of vampire-human hybrids, and save his own skin in the process.
Shadowrise
by Tad Williams
The penultimate volume in Tad Williams's first epic fantasy series since his bestselling Memory, Sorrow and Thorn.
With King Olin imprisoned and Prince Kendrick slain, the royal twins Barrick and Briony have been forced to flee their homeland. But both families and nations can hide dark and terrible secrets. Even if Barrick and Briony survive learning the astonishing truths at the heart of their own family and of Southmarch itself, they must find a way to reclaim their kingdom and rescue their home-from traitors, tyrants, a god-king, and even the angry gods themselves.
The Silver Mage
by Katherine Kerr
The Horsekin are assembling along Prince Dar's northern border, and the Deverry alliance doesn't have the men or resources to prevent their enemies from moving into the wilderness areas known as the Ghostlands. But then the Dwrgi folk and the dragons come to Dar's aid, tipping the balance in their favor and offering Dar's people a chance to defeat the Horsekin once and for all.
Trolls in the Hamptoms
by Celia Jerome
Willow Tate is a graphic novelist who earns enough money at her craft to keep her rent-controlled Manhattan apartment and still put food in the fridge. But when she decides to write about a ten-foot-tall troll who's a superhero, one suddenly appears, causing mayhem in Manhattan. When no one else can see the stony red giant, Willy thinks she's gone crazy, until she meets Agent Grant from the Department of Unexplained Events. According to him, Willy has managed to break ages-old cosmic laws that could destroy the Earth as we know it. Now she has to help him save the world, rescue a little boy, and stop a murdering kidnapper who wants to use the power of a little village in the Hamptons to become master of the universe...
Gilded Latten Bones
by Glenn Cook
For Garrett, P.I., loyalty and love come a close second to survival...
Garrett's attempt at domestic bliss with the fiery Tinnie Tate is sidetracked when he waylays a pair of home intruders and learns they've been paid by an unknown source to kidnap Tinnie. But as Garrett rushes to find out who is trying to push his buttons, his best friend is attacked. Now, Garrett has to track down both malefactors.
Unless they're really one and the same-in which case Garrett might be next...
Side Jobs
by Jim Butcher
The first short story collection in the #1 New York Times bestselling series-including a brand-new Harry Dresden novella!
Here, together for the first time, are the shorter works of #1 New York Times bestselling author Jim Butcher-a compendium of cases that Harry and his cadre of allies managed to close in record time. The tales range from the deadly serious to the absurdly hilarious. Also included is a new, never-before-published novella that takes place after the cliff-hanger ending of the new April 2010 hardcover, Changes. This is a must-have collection for every devoted Harry Dresden fan as well as a perfect introduction for readers ready to meet Chicago's only professional wizard.
Magic at the Gate
by Devon Monk
Allie Beckstrom's lover, Zayvion Jones, is a Guardian of the Gate, imbued with both light and dark magic and responsible for ensuring that those energies don't mix. But Zayvion lies in a coma, his soul trapped in death's realm. And when Allie discovers that the only way to save Zayvion is to sacrifice her very own magical essence, she makes a decision that may have grave consequences for the entire world.
Betrayer of Worlds
by Larry Niven and Edward M. Lerner
Fleeing the supernova chain reaction at the galactic core, the cowardly Puppeteers of the Fleet of Worlds have---just barely---survived. They've stumbled from one crisis to the next: The rebellion of their human slaves. The relentless questing of the species of Known Space. The spectacular rise of the starfish-like Gw'oth. The onslaught of the genocidal Pak.
Catastrophe looms again as past crises return---and converge. Who can possibly save the Fleet of Worlds from its greatest peril yet?
Louis Wu? Trapped in the Wunderland civil war, all he wants is to go home---but the only possible escape will plunge him into unknowable danger.
Ol't'ro? The Gw'oth ensemble mind fled across the stars to establish a colony world free from tyranny. But some problems cannot be left behind, and other problems---like the Fleet of Worlds itself---are racing straight at them.
Achilles? Despite past disgrace, the charismatic Puppeteer politician knows he is destined for greatness. He will do anything to seize power---and to take his revenge on everyone who ever stood in his way.
Nessus? The insane Puppeteer scout is out of ideas, out of resources, with only desperation left to guide him.
Their hopes and fears, dreams and ambitions are about to collide. And the winner takes . . . worlds.
Out of the Dark
by David Webber
Master Sergeant Stephen Buchevsky, who thought he was being rotated home from his latest tour in Afghanistan, finds himself instead prowling the back country of the Balkans, dodging alien patrols and trying to organize the scattered survivors without getting killed.
Grave Witch
by Kalayana Price
Not even death can save her now.
As a grave witch, Alex Craft can speak to the dead-she's even on good terms with Death himself. As a consultant for the police, she's seen a lot of dark magic, but nothing has prepared her for her latest case. When she's raising a "shade" involved in a high profile murder, it attacks her, and then someone makes an attempt on her life. Someone really doesn't want her to know what the dead have to say, and she'll have to work with mysterious homicide detective Falin Andrews to figure out why...
Troubled Waters
by Sharon Shinn
The author of the Twelve Hours series welcomes readers to a new fantasy world, where the elements rule. Zoe Ardelay receives astonishing and unwelcome news: she has been chosen to become the king's fifth wife. Forced to go to the royal city, she manages to slip away and hide on the shores of the mighty river. It's there that Zoe realizes she is a coru prime ruled by the elemental sign of water. She must return to the palace, not as an unwilling bride for the king, but a woman with power in her own right. But as Zoe unlocks more of the mysteries of her blood-and the secrets of the royal family-she must decide how to use her great power to rise above the deceptions and intrigue of the royal court.
Black Wings
by Christina Henry
As an Agent of Death, Madeline Black is responsible for escorting the souls of the dearly departed to the afterlife. It's a 24/7 job with a lousy benefits package.
Maddy's position may come with magical powers and an impressive wingspan, but it doesn't pay the bills. And then there are her infuriating boss, tenant woes, and a cranky, popcorn-loving gargoyle to contend with. Things start looking up, though, when tall, dark, and handsome Gabriel Angeloscuro agrees to rent the empty apartment in Maddy's building. It's probably just a coincidence that as soon as he moves in demons appear on the front lawn. But when an unholy monster is unleashed upon the streets of Chicago, Maddy discovers powers she never knew she possessed. Powers linked to a family legacy of tarnished halos.
Powers that place her directly between the light of Heaven and the fires of Hell...
The Dark Griffin
by K.J. Taylor
Being chosen as a griffin's companion has allowed Arren Cardockson to gain a place of status within the land of Cymria. But Arren can never escape the prejudice that comes with his Northerner slave origins. For chained within the Arena where rogue griffins battle to entertain the crowds, there lies another soul crying out to be freed-a kindred spirit that will allow Arren to fulfill his destiny and release the darkness in his heart.
Geist
by Philippa Ballantine
Between the living and the dead is the Order of the Deacons, protectors of the Empire, guardians against possession, sentinels enlisted to ward off the malevolent haunting of the geists...
Among the most powerful of the Order is Sorcha, now thrust into partnership with the novice Deacon, Merrick Chambers. They have been dispatched to the isolated village of Ulrich to aide the Priory with a surge of violent geist activity. With them is Raed Rossin, Pretender to the throne that Sorcha is sworn to protect, and bearer of a terrible curse.
But what greets them in the strange settlement is something far more predatory and more horrifying than any mere haunting. And as she uncovers a tradition of twisted rituals passed down through the dark reaches of history, Sorcha will be forced to reconsider everything she thinks she knows.
And if she makes it out of Ulrich alive, what in Hell is she returning to?
The Clone Empire
by Steven Kent
After a blistering defeat by alien forces, clone soldier Lt. Wayson Harris and his brethren have been exiled to the far reaches of the galaxy where the Unified Authority intends to use them as targets for live-fire training exercises. But the clones they created and trained to fight have founded their own empire. Now, Harris will unleash his rage against the might of the U.A. Fleet, leading an army with everything to fight for, and one thing to die for-revenge.
Kris Longknife: Redoubtable
by Mike Shepherd
Lieutenant Commander Kris Longknife has precise orders: seek out, engage, and destroy pirates, slavers, and drug lords operating beyond the rim of human space-without interfering in Peterwald family affairs. But when slavers kidnap a twelve-year-old girl, Kris's mission becomes personal. And if destroying the pirate compound flattens some Peterwald interests-well, to hell with politics.
Version 43
by Philip Palmer
The Exodus Universe.
Your odds of surviving quantum teleportation are, more or less, fifty/fifty. The only ones crazy enough to try it are the desperate, the insane, and those sentenced to exile for their crimes.
Belladonna is home to the survivors of the fifty/fifty— and is therefore a planet run by criminals and thieves. But when a horrific and improbable murder catches the attention of the Galactic Police force, one cyborg cop — Version 43 — is sent to investigate.
Version 43 has been here before and has old friends and older enemies lying in wait. The cop was human once, but now, he is more program than man and will find a way to clean up this planet once and for all.
Farlander
by Col Buchanan
The Heart of the World is a land in strife. For fifty years the Holy Empire of Mann, an empire and religion born from a nihilistic urban cult, has been conquering nation after nation. Their leader, Holy Matriarch Sasheen, ruthlessly maintains control through her Diplomats, priests trained as subtle predators.
Ash is a member of an elite group of assassins, the Roshun, who offer protection through the threat of vendetta. Forced by his ailing health to take on an apprentice, he chooses Nico, a young man living in the besieged city of Bar-Khos. At the time, Nico is hungry, desperate, and alone in a city that finds itself teetering on the brink.
When the Holy Matriarch's son deliberately murders a woman under the protection of the Roshun; he forces the sect to seek his life in retribution. As Ash and his young apprentice set out to fulfill the Roshun orders, their journey takes them into the heart of the conflict between the Empire and the Free Ports…into bloodshed and death.
The Sworn
by Gail Z. Martin (Orbit)
Summoner-King Martris Drayke must attempt to meet this great threat, gathering an army from a country ravaged by civil war. Tris seeks new allies from among the living - and the dead - as an untested generation of rulers face their first battle. Meanwhile, the legendary Dread are stirring in their burrows after millennia of silence and no one knows what hand wakes them and whom they will serve when they rise.

Now, Drayke turns to the Sworn, a nomadic clan of warriors bound to protect the Dread. But even the mighty Sworn do not know what will happen when the Dread awake. All are certain, though, that war is coming to the Winter Kingdoms.

THE SWORN is the beginning of a new adventure set in the world of The Chronicles of the Necromancer.

Blood Heat
by Maria Lima (Pocket Books)
Texas is heating up. . . .The summer heat wave that's hit Rio Seco, Texas, has even the vampires complaining, but now that Keira - the Kelly Heir - is home from Vancouver, the weather isn't the only thing too hot to handle. Keira should be setting up her court and planning the big reception at which she and her consort, vampire ruler Adam Walker, will receive the magical leaders from the local area, but pomp and circumstance just aren't Keira's thing, especially not with trouble smoldering in her domain. A werewolf couple has mysteriously gone missing from a local pack, and when Keira is asked by their leader to investigate, she finds that some dissatisfied neighbors may have been taking, well, strong action against the wer community - action that could be repeated and could involve Keira and those she loves. With the reception looming and danger fast blazing out of control, the pressure is on Keira to keep Texas safe for supernaturals. Sometimes, it's just not that great to be Heir. . . .

The Spirit Rebellion
by Rachel Aaron
Eli Monpress is brilliant. He's incorrigible. And he's a thief.

He's also still at large, which drives Miranda Lyonette crazy. While she's been kicked out of the Spirit Court, Eli's had plenty of time to plan his next adventure. But now the tables have turned, because Miranda has a new job -- and an opportunity to capture a certain thief.

Things are about to get exciting for Eli. He's picked a winner for his newest heist. His target: the Duke of Gaol's famous "thief-proof" citadel. Eli knows Gaol is a trap, but what's life without challenges? Except the Duke is one of the wealthiest men in the world, a wizard who rules his duchy with an iron fist, and an obsessive perfectionist with only one hobby: Eli.

It seems that everyone is hunting for Eli Monpress.
Highborn
by Yvonne Navarro (Pocket Books)
EVERYONE DESERVES A SECOND CHANCE. BRYNNA MALAK MIGHT BE THE EXCEPTION TO THE RULE.


Brynna is a fallen angel trying to earn redemption. She's escaped from Hell in search of a new life on Earth, but Lucifer's deadliest hunters are hot on her trail. Police Detective Eran Redmond is after her for a different reason: he needs Brynna to help him find a serial killer who is terrifying Chicago . . . and the trail leads them right to Hellspawned demons of the most dangerous kind. She's also got a very human problem: dealing with a stubborn, attractive cop who makes her long for everything she knows she can't have.

Staying alive long enough to earn a shot at Heaven will mean breaking some major rules in the mortal world, as she learns just how complicated and wonderful being human can be. With so much stacked against her, even Brynna has to wonder if she's crazy. But she's not giving in without a fight.

Not a chance in Hell. . . .

Spartacus Blood and Sand-- the Complete First Season
Betrayed by the Romans. Forced into slavery. Reborn as a Gladiator. The classic tale of the Republic's most infamous rebel comes alive in the graphic and visceral new series, Spartacus: Blood and Sand. Torn from his homeland and the woman he loves, Spartacus is condemned to the brutal world of the arena where blood and death are primetime entertainment. But not all battles are fought upon the sands. Treachery, corruption, and the allure of sensual pleasures will constantly test Spartacus. To survive, he must become more than a man. More than a gladiator. He must become a legend.
Wolfsbane
by Patricia Briggs (Ace)
Shapeshifting mercenary Aralorn leads a dangerous existence. Now she must return home for her noble father, the Lyon of Lambshold, has passed away. But when Aralorn and her companion Wolf arrive, they find he's not dead, but ensorcelled by the ae'Magi, using him as a conduit to destroy Aralorn and Wolf. She must overcome this mysterious mist or fall to the blackest of magic.
2081
Directed by Chandler Tuttle
A short film adaptation of Kurt Vonnegut's Harrison Bergeron, 2081 depicts a dystopian future in which, thanks to the 212th Amendment to the Constitution and the unceasing vigilance of the United States Handicapper General, everyone is "finally equal...." The strong wear weights, the beautiful wear masks and the intelligent wear earpieces that fire off loud noises to keep them from taking unfair advantage of their brains. It is a poetic tale of triumph and tragedy about a broken family, a brutal government, and an act of defiance that changes everything.

Featuring an original score performed by the world-renowned Kronos Quartet (Requiem for a Dream) and narration by Academy Award Nominee Patricia Clarkson (Far From Heaven, Goodnight and Good Luck), 2081 stars James Cosmo (Braveheart, Trainspotting), Julie Hagerty (Airplane!, What About Bob?) and Armie Hammer (The Social Network).
Siren Song
by Cat Adams (Tor)
Nothing if not resilient, Celia Graves is slowly adjusting to being a half-human, half-vampire Abomination. But her troubles are far from over. Her best friend's murder is still unsolved, the cops are convinced she should be in jail, and her old lover, the magician Bruno DeLuca, has resurfaced in her life, saying he has something important to tell her.
The vampire attack that transformed Celia kicked her latent Siren abilities into high gear, and now she's been summoned to the Sirens' island to justify her existence—and possibly fight for her life—in front of the Siren Queen. Celia isn't sure she'll survive to make the trip. The demon she defeated in Blood Song hasn't exactly gone quietly—he's left Celia suffering from a powerful curse.
Nightshade
by Andrea Cremer (Philomel)
Calla Tor has always known her destiny: After graduating from the Mountain School, she'll be the mate of sexy alpha wolf Ren Laroche and fight with him, side by side, ruling their pack and guarding sacred sites for the Keepers. But when she violates her masters' laws by saving a beautiful human boy out for a hike, Calla begins to question her fate, her existence, and the very essence of the world she has known. By following her heart, she might lose everything— including her own life. Is forbidden love worth the ultimate sacrifice?
The Soul Mirror
by Carol Berg (Roc)
By order of His Royal Majesty Philippe de Savin-Journia y Sabria, Anne de Vernase is hereby summoned to attend His Majesty's Court at Merona...

Anne de Vernase rejoices that she has no talent for magic. Her father's pursuit of depraved sorcery has left her family in ruins, and he remains at large, convicted of treason and murder by Anne's own testimony. Now, the tutors at Collegia Seravain inform her that her gifted younger sister has died in a magical accident. It seems but life's final mockery that cool, distant Portier de Savin-Duplais, the librarian turned royal prosecutor, arrives with the news that the king intends to barter her hand in marriage.

Anne recognizes that the summoning carries implications far beyond a bleak personal future – and they are all about magic. Merona, the royal city, is beset by plagues of rats and birds, and mysterious sinkholes that swallow light and collapse buildings. Whispers of hauntings and illicit necromancy swirl about the queen's volatile sorcerer. And a murder in the queen's inner circle convinces Anne that her sister's death was no accident. Unable to trust anyone, Anne must take on her young sister's magical legacy to discover the truth – only to expose a centuries-old struggle that could forever alter the boundaries of magic, nature, and the divine.
Mr. Monster
by Dan Wells (Tor)
I killed a demon. I don't know if it was really, technically a demon, but I do know that he was some kind of monster, with fangs and claws and the whole bit, and he killed a lot of people. So I killed him. I think it was the right thing to do. At least the killing stopped.

Well, it stopped for a while.

In I Am Not a Serial Killer, John Wayne Cleaver saved his town from a murderer even more appalling than the serial killers he obsessively studies.

But it turns out even demons have friends, and the disappearance of one has brought another to Clayton County. Soon there are new victims for John to work on at the mortuary and a new mystery to solve. But John has tasted death, and the dark nature he used as a weapon---the terrifying persona he calls "Mr. Monster"---might now be using him.

No one in Clayton is safe unless John can vanquish two nightmarish adversaries: the unknown demon he must hunt and the inner demon he can never escape.

In this sequel to his brilliant debut, Dan Wells ups the ante with a thriller that is just as gripping and even more intense. He apologizes in advance for the nightmares.
The Rebel Prince
(Orbit)
Wynter Moorehawke has braved bandits and Loup-Garous to find her way to Alberon-the exiled, rebel prince. But now that she's there, she will learn firsthand that politics is a deadly mistress. With the king and his heir on the edge of war and alliances made with deadly enemies, the Kingdom is torn not just by civil war - but strife between the various factions as well. Wynter knows that no one has the answer to the problems that plague the Kingdom - and she knows that their differences will not just tear apart her friends - but the Kingdom as well.
The Fallen Blade
by Jon Courtenay Grimwood
In the depths of night, customs officers board a galley in a harbor and overpower its guards. In the hold they find oil and silver, and a naked boy chained to the bulkhead. Stunningly beautiful but half-starved, the boy has no name. The officers break the boy's chains to rescue him, but he escapes.

Venice is at the height of its power. In theory Duke Marco commands. But Marco is a simpleton so his aunt and uncle rule in his stead. They command the seas, tax the colonies, and, like those in power before them, fear assassins better than their own.

In a side chapel, Marco's fifteen-year old cousin prays for deliverance from her forced marriage. It is her bad fortune to be there when Mamluk pirates break in to steal a chalice, but it is the Mamluks' good luck - they kidnap her.

In the gardens beside the chapel, Atilo, the Duke's chief assassin, prepares to kill his latest victim. Having cut the man's throat, he turns back, having heard a noise, and finds a boy crouched over the dying man, drinking blood from the wound. The speed with which the boy dodges a dagger and scales a wall stuns Atilo. And the assassin knows he has to find the boy.

Not to kill him, but because he's finally found what he thought he would never find. Someone fit to be his apprentice.
Mercury Falls
by Robert Kroese (Amazon Encore)
Years of covering the antics of End Times cults for The Banner, a religious news magazine, have left Christine Temetri not only jaded but seriously questioning her career choice. That is, until she meets Mercury, an anti-establishment angel who's frittering his time away whipping up batches of Rice Krispy Treats and perfecting his ping-pong backhand instead of doing his job: helping to orchestrate Armageddon. With the end near and angels and demons debating the finer political points of the Apocalypse, Christine and Mercury accidentally foil an attempt to assassinate one Karl Grissom, a thirty-seven-year-old film school dropout about to make his big break as the Antichrist. Now, to save the world, she must negotiate the byzantine bureaucracies of Heaven and Hell and convince the apathetic Mercury to take a stand, all the while putting up with the obnoxious mouth-breathing Antichrist.
In Dreams Begin
by Skyler White (Berkley)
In a Victorian Ireland of magic, poetry, and rebellion, Ida Jameson, an amateur occultist, reaches out for power-but captures Laura Armstrong, a modern-day graphic artist, instead. When Ida channels Laura into the body of celebrated beauty and Irish freedom-fighter Maud Gonne, Laura falls in love with the young poet W. B. Yeats. Their love affair entwines with Irish history and weaves through Yeats' poetry- until Ida discovers something she wants more than magic in the subterranean spaces between Laura's time and her own. With Laura's Irish past threatening her orderly present, she and Yeats must find a way to make their love last over time, in changing bodies...or lose each other forever.

Falling Under
by Gwen Hayes (NAL)
Theia Alderson has always led a sheltered life in the small California town of Serendipity Falls. But when a devastatingly handsome boy appears in the halls of her school, Theia knows she's seen Haden before- not around town, but in her dreams.

As the Haden of both the night and the day beckons her closer one moment and pushes her away the next, the only thing Theia knows for sure is that the incredible pull she feels towards him is stronger than her fear.

And when she discovers what Haden truly is, Theia's not sure if she wants to resist him, even if the cost is her soul.
Stars and Gods
by Larry Niven
Niven returns with the sequel to his most recent collection, Scatterbrain, which gathers an equally engaging assortment of Niven's latest work, all in one captivating volume. Here are choice excerpts from his most recent novels, including Ringworld's Child, as well as short stories, non-fiction, interviews, editorials, collaborations, and correspondence. Stars and Gods roams all over a wide variety of fascinating topics, from space stations to conventional etiquette.
Give yourself a treat, and feel free to pick the brain of one of modern science fiction's most fascinating thinkers.
Sparks
by Laura Bickle
WITHOUT A TRACE...Anya Kalinczyk is the rarest type of psychic medium, a Lantern, who holds down a day job as an arson investigator with the Detroit Fire Department—while working 24/7 to exterminate malicious spirits haunting a city plagued by unemployment and despair. Along with her inseparable salamander familiar, Sparky, Anya has seen, and even survived, all manner of fiery hell—but her newest case sparks suspicions of a bizarre phenomenon that no one but her eccentric team of ghost hunters might believe: spontaneous human combustion.
After fire consumes the home of elderly Jasper Bernard, Anya is stunned to discover his remains—or, more precisely, a lack of them; even the fiercest fires leave some trace of their victims—and she is sure this was no naturally occurring blaze. Soon she's unearthed a connection to a celebrity psychic who preys on Detroit's poor, promising miracles for money. But Hope Solomon wants more—she's collecting spirits, and in a frantic race against time, Anya will face down an evil adversary who threatens her fragile relationship with her lover, her beloved Sparky's freshly hatched newts, and the wandering souls of the entire city.
Trance
by Linda Gerber
Ashlyn Greenfield has always known when bad things are going to happen. Each time that familiar tingling at the back of her neck begins, she knows what's to come a trance. She's pulled in, blindsided, an unwilling witness to a horrible upcoming event. But she's never been able to stop it not even when the vision was of her mother's fatal car accident. When soulful Jake enters Ashlyn's life, she begins having trances about another car accident. And as her trances escalate, one thing becomes clear: it's up to her to save Jake from near-certain death.
Personal Demons
by Lisa Derochers
If you had to choose between Heaven and Hell, which would it be?
Are you sure about that...?
Frannie Cavanaugh is a good Catholic girl with a wicked streak. She's spent years keeping everyone at a distance--even her closest friends--and it seems her senior year will be more of the same...until Luc Cain enrolls in her class. No one knows where he came from, but Frannie can't seem to stay away from him. What she doesn't know is that Luc works in Acquisitions--for Hell--and she possesses a unique skill set that has the king of Hell tingling with anticipation. All Luc has to do is get her to sin, and he's as tempting as they come. Frannie doesn't stand a chance.
Unfortunately for Luc, Heaven has other plans, and the angel, Gabe, is going to do whatever it takes to make sure that Luc doesn't get what he came for. And it isn't long before they find themselves fighting for more than just her soul.
Rebel
by Claire Delacroix
Having sacrificed his wings in a bid save humanity, fallen angel Armand has a bold plan to assassinate Presidential candidate Maximilian Blackstone. When things go awry and his partner Baruch is gravely injured, Armand fears that he will fail in his task and forever lose the chance to rejoin the angels in Heaven.
Theodora is a wraith, a woman who officially doesn't exist. She lives in the shadows, taking risks to earn the bounty placed on dangerous assassinations—bounty that buys the chance at a new life for those she loves. Captured when her latest hit goes horribly wrong, Theodora finds herself the prisoner of a strong, arrogant stranger.
Soon enough, these two solitary souls find their missions—and their hearts—entwined. But in their desperate attempt to save the world, will they be able to save each other?
Esperanza
by Trish MacGregor
High in the Andes lies the city of Esperanza, partly in our world, partly in the next. The spirits of Light and Darkness are battling for control. Tess Livingston, FBI agent, is pulled into this battle, where she will find power and a love that transcends time.
Blameless
by Gail Carriger
Quitting her husband's house and moving back in with her horrible family, Lady Maccon becomes the scandal of the London season.
Queen Victoria dismisses her from the Shadow Council, and the only person who can explain anything, Lord Akeldama, unexpectedly leaves town. To top it all off, Alexia is attacked by homicidal mechanical ladybugs, indicating, as only ladybugs can, the fact that all of London's vampires are now very much interested in seeing Alexia quite thoroughly dead.
While Lord Maccon elects to get progressively more inebriated and Professor Lyall desperately tries to hold the Woolsey werewolf pack together, Alexia flees England for Italy in search of the mysterious Templars. Only they know enough about the preternatural to explain her increasingly inconvenient condition, but they may be worse than the vampires -- and they're armed with pesto.
Married With Zombies
by Jesse Petersen
A heartwarming tale of terror in the middle of the zombie apocalypse.
Meet Sarah and David.
Once upon a time they met and fell in love. But now they're on the verge of divorce and going to couples' counseling. On a routine trip to their counselor, they notice a few odd things - the lack of cars on the highway, the missing security guard, and the fact that their counselor, Dr. Kelly, is ripping out her previous client's throat.
Meet the Zombies.
Now, Sarah and David are fighting for survival in the middle of the zombie apocalypse. But, just because there are zombies, doesn't mean your other problems go away. If the zombies don't eat their brains, they might just kill each other.
The Book of the Living Dead
by John Richard Stephens (Editor)
From Poe to Lovecraft-a unique zombiethology of the literary undead.
Corpses rise in a variety of frightening ways in this collection of classic stories by an impressive lineup of authors including:
Mary Shelley, Edgar Allan Poe, Washington Irving, H.P. Lovecraft, Guy de Maupassant, Mark Twain, Jack London, William Wyman Jacobs, Théophile Gautier, Charles Baudelaire, John H. Knox, Sir Hugh Clifford, Thomas Burke, Johann Wolfgang von Goethe, F. Marion Crawford, F.G. Loring, William Butler Yeats, Douglas Hyde, E.F. Benson, Lafcadio Hearn, Perceval Landon, E. and H. Heron, Amy Lowell, G.W. Hutter, and Sir Walter Scott.
Bones of Empire
by William C. Dietz
Second in the duology that started with At Empire's Edge- from the national bestselling author.
In a far-distant future, the Uman Empire has conquered and colonized worlds. Once thought invincible, its reign is now fragile as alien subjects and enemies conspire against it.
On holiday in the capital city, cop Jack Cato gets a glimpse of the Emperor-and realizes what he's looking at is a supposedly dead shape- shifter. His mortal enemy is still alive and once again on the run. And the fate of the Empire-and Cato's own honor-are at stake...
Memories of Envy
by Barb Hendee
A reluctant predator, Eleisha Clevon is determined to locate all vampires still existing in isolation, so she might offer them sanctuary at her home in Portland-and more importantly, so she can teach them to feed without killing.
But the beautiful and delicate Simone Stratford doesn't want to be saved. Made into a vampire in the Roaring Twenties, she enjoys playing her own elaborate games with mortals, stoking their passion for her before finally draining them of their blood. And soon Eleisha and her protector, Philip Branté, find themselves caught up in one of Simone's games, which turns into a battle for Eleisha's life and Philip's soul...
Antiphon
by Ken Scholes
Nothing is as it seems to be.
The ancient past is not dead. The hand of the Wizard Kings still reaches out to challenge the Androfrancine Order, to control the magick and technology that they sought to understand and claim for their own.
Nebios, the boy who watched the destruction of the city of Windwir, now runs the vast deserts of the world, far from his beloved Marsh Queen. He is being hunted by strange women warriors, while his dreams are invaded by warnings from his dead father.
Jin Li Tam, queen of the Ninefold Forest, guards her son as best she can against both murderous threats, and the usurper queen and her evangelists. They bring a message: Jakob is the child of promise of their Gospel, and the Crimson Empress is on her way.
And in hidden places, the remnants of the Androfrancine order formulate their response to the song pouring out of a silver crescent that was found in the wastes.
Intrigues
by Mercedes Lackey
Magpie is a thirteen-year-old orphan chosen by one of the magical Companion horses of Valdemar and taken to the capital city, Haven, to be trained as a Herald. Like all Heralds, Magpie learns that he has a hidden Gift-the Gift of telepathy.
But life at the court is not without obstacles. When Mags is "recognized" by foreign secret operatives whose purpose is unknown, Mags himself comes under suspicion. Who are Magpie's parents-who is he, really? Can Mags solve the riddle of his parentage and his connection with the mysterious spies-and prove his loyalty-before the king and court banish him as a traitor?
The Magickers Chronicles
by Emily Drake
Long ago, a war was fought between two opposing groups of magic practitioners-the Magickers, who believed in using magic for the general good, and the Dark Hand, who felt that magic belonged to them and should only be used for their own benefit. Now the Magickers are looking for young recruits to their cause-for the final battle will soon begin...
Treason's Shore
by Sherwood Shore
Fourth in "an intense fascinating epic"* of high action and fantasy adventure.
Inda, fresh from his triumph on the battlefield against the Venn, takes his place beside King Evred as Harskialdna, the King's Shield. But the Venn are far from defeated and only Inda's fame is strong enough to inspire all the squabbling kingdoms to unite and raise a force mighty enough to protect the strait and repel the enemy. Evred has also ordered Inda to take over the strait once the battle is won, but Inda, a former pirate, knows that this is a very bad idea. Now Inda must choose between obeying his liege-or committing treason.
Gwenhwyfar
by Mercedes Lackey
The bestselling author of the Valdemar novels pens a classic tale about King Arthur's legendary queen.
Gwenhwyfar moves in a world where gods walk among their pagan worshipers, where nebulous visions warn of future perils, and where there are two paths for a woman: the path of the Blessing or the rarer path of the Warrior. Gwenhwyfar chooses the latter, giving up the power that she is born into. Yet the daughter of a King is never truly free to follow her own calling. Acting as the "son" her father never had, when called upon to serve another purpose by the Ladies of the Well, she bows to circumstances to become Arthur's queen-only to find herself facing temptation and treachery, intrigue and betrayal, but also love and redemption..
Lord of Emperors
by Guy Gavriel Kay
In the golden city of Sarantium, the renowned mosaicist Crispin seeks to fulfill his artistic ambitions and his destiny high upon a dome intended to be the emperor's enduring sanctuary and legacy. But the emperor is plotting a conquest of Crispin's homeland to regain an empire. And with his fate entwined with that of his royal benefactor, Crispin's loyalties come with a very high price
Dracula the Un-Dead
by Dacre Stoker
At last--the sequel to Bram Stoker's classic novel Dracula, written by his direct descendant and a Dracula historian
Bram Stoker's Dracula is the prototypical horror novel, an inspiration for the world's seemingly limitless fascination with vampires. Though many have tried to replicate Stoker's horror classic- in books, television shows, and movies-only the 1931 Bela Lugosi film bore the Stoker family's support. Until now.
Dracula The Un-Dead is a bone-chilling sequel based on Bram Stoker's own handwritten notes for characters and plot threads excised from the original edition. Dracula The Un-Dead begins in 1912, twenty-five years after Dracula "crumbled into dust." Van Helsing's protégé, Dr. Jack Seward, is now a disgraced morphine addict obsessed with stamping out evil across Europe. Meanwhile, an unknowing Quincey Harker, the grown son of Jonathan and Mina, leaves law school for the London stage, only to stumble upon the troubled production of "Dracula," directed and produced by Bram Stoker himself.
The play plunges Quincey into the world of his parents' terrible secrets, but before he can confront them he experiences evil in a way he had never imagined. One by one, the band of heroes that defeated Dracula a quarter-century ago is being hunted down. Could it be that Dracula somehow survived their attack and is seeking revenge? Or is their another force at work whose relentless purpose is to destroy anything and anyone associated with Dracula?
Dracula The Un-Dead is deeply researched, rich in character, thrills and scares, and lovingly crafted as both an extension and celebration of one of the mostclassic popular novels in literature.
Dracula
by Bram Stoker
Dracula is an 1897 novel by Irish author Bram Stoker, featuring as its primary antagonist the vampire Count Dracula. It was first published as a hardcover in 1897 by Archibald Constable and Co. Dracula has been attributed to many literary genres including vampire literature, horror fiction, the gothic novel and invasion literature. Structurally it is an epistolary novel, that is, told as a series of letters, diary entries, ships' logs, etc. Literary critics have examined many themes in the novel, such as the role of women in Victorian culture, conventional and conservative sexuality, immigration, colonialism, postcolonialism and folklore. Although Stoker did not invent the vampire, the novel's influence on the popularity of vampires has been singularly responsible for many theatrical, film and television interpretations throughout the 20th and 21st centuries.
Will Power
by A. J. Hartley
While on the run from Empire guards, Will Hawthorne and his band of thieves are transported to a mysterious land that none of them recognize or know how to get home from. Turns out that they've landed right in the middle of a battle between goblins and humans. Their human allies are practically storybook counterparts to the rough sorts they knew in Stavis, speaking in high-flown prose, dressed to the height of fashion, and dripping with wealth and social propriety. Will's companions are quite taken by these fine folks, but the Fair Folk are appalled by Will's unorthodoxy.
At first Will does whatever he can to try to squirm into their good graces, but just when his efforts are feeling totally futile, he begins to wonder if these too-perfect courtiers and warriors have anything to offer beyond their glamour and their burning hatred of the goblins. But is there any recourse for Will and his friends once it turns out that the humans who are sheltering them may not be on the right side of their eternal conflict?
Will Power is a funny and fleet-footed stand-alone fantasy featuring the characters readers grew to love in Act of Will in an all-new adventure about the danger of first impressions.
Pariah
by Bob Fingerman
The world is in chaos. A zombie plague has devoured every nation on the planet. New York City is no exception. Imagine eight million zombies. Shoulder to shoulder. Walking the streets, looking for their next meal. The residents of one apartment building have bonded to keep themselves safe from the onslaught, but their inevitable demise lurks right outside their window, a constant reminder of the doom that awaits them. Forced to remain in the safety of the building, the tenants find themselves at each others' throats. When they spy a lone teenage girl who walks among the hordes, unattacked by the undead, their world opens up.
Coronets and Steel
by Sherwood Smith
In this new fantasy series, a young woman takes her own destiny by the hand-and the hilt.
California girl Kim Murray is unsatisfied with grad school and restless in life. Modern men disappoint her, and she studies ballet and fencing because they remind her of older, more romantic times.
She lives with her parents and her beloved but secretive aristocratic grandmother, who speaks only French and refuses to share stories about the mysterious family she left behind in Europe, inspiring Kim to travel there and find her roots.
Kim soon finds herself swept up in an adventure of fantastic deceptions and passionate intrigue-and a shocking realization about her own bloodline that leaves her reeling.
Ghost of a Chance
by Simon R. Green (Ace)
A brand-new series from the New York Times bestselling author of the Nightside novels!
The Carnacki Institute exists to "Do Something" about Ghosts-and agents JC Chance, Melody Chambers, and Happy Jack Palmer will either lay them to rest, send them packing, or kick their nasty ectoplasmic arses with extreme prejudice.
Killbox
by Anne Aguirre (Ace)
Navigational grimspace "jumper" Sirantha Jax forms an army to defend colonists stationed on the outskirts of space from a legion of flesh- eating aliens.
The Grimrose Path
by Rob Thurman (Roc)
National bestselling author of Roadkill
Bar owner Triva Iktomi knows that inhuman creatures of light and darkness roam Las Vegas-especially since she's a bit more than human herself. She's just been approached with an unusual proposition. Something has slaughtered almost one thousand demons in six months. And the killing isn't going to stop unless Trixa and her friends step into the fight...
Queen of Shadows
by Dianne Sylvan (Ace)
Meet Miranda Grey-music and magic are in her blood.
Overwhelmed by her uncanny ability to manipulate people's emotions through her music, Miranda Grey comes to the attention of vampire lord David Solomon. Believing he can help bring her magic under control, David discovers that Miranda's powers may affect the vampire world too...
Chosen
by Jeanne C. Stein (Ace)
Anna Strong's primitive vampire instincts are getting harder to control. And a new enemy wants to take advantage of that fact, for Anna has been chosen to shape the destiny of all vampires-and all humans.
Curse of the Wolf Girl
by Martin Milar (Underland Press)
Kallix, a morose, laudanum-addicted, unschooled, slightly anorexic werewolf is still on the run. The youngest daughter of the Thane of the MacRinnalch Clan of werewolves, held responsible unfairly for the death of the Thane, and justifiably responsible for the deaths of a great many other werewolves, remains prohibited from returning to Scotland in order to maintain the uneasy peace that temporarily prevails in court, despite the endemic debauchery and degeneracy always threatening to again spiral out of control. Frankly, things aren't much better for her in London than in Scotland. The love of her life is in hiding and her enemies increase in number by the day. Strong as she is when enraged, it's becoming ever more dangerous to be her. Daniel and Moonglow, her two human friends, do what they can to keep her hidden in plain sight (who would look for a werewolf in a remedial program for high school dropouts?) and keep her fed. Millar is a true world-creator, populating Curse of the Wolf Girl with a universe of characters: fashion-designing werewolves, cross-dressing werewolves, and neurotic, psychotic, and erotic werewolves, as well as fairies, Fire Elementals, and good ole humans — whipping them in faster and faster revolutions with his thrilling, vertiginous rollercoaster narrative.
The Black Prism
by Brent Weeks (Orbit)
Gavin Guile is the Prism, the most powerful man in the world. He is high priest and emperor, a man whose power, wit, and charm are all that preserves a tenuous peace. But Prisms never last, and Guile knows exactly how long he has left to live: Five years to achieve five impossible goals.
But when Guile discovers he has a son, born in a far kingdom after the war that put him in power, he must decide how much he's willing to pay to protect a secret that could tear his world apart.
The Law of the Nines
by Terry Goodkind (Jove)
Publishers Weekly
Science fiction author Goodkind takes a new approach to the modern-day thriller in this fantastic tale featuring Alex, a down-and-out artist set to inherit a fortune on his 27th birthday. The catch is that Alex is set to inherit his mother's insanity as well, which overcame her when she reached the same age. Mark Deakins proves a master storyteller; his strong performance shines with excellent stage presence from start to finish. Deakins speaks in a strong, commanding tone and is a virtuoso at accents and dialects—and Goodkind gives him plenty of each to play with.
Shadow Chase
by Seressia Glass (Simon & Schuster)
In a job like this, one mistake can cost you everything.As a Shadowchaser, Kira Solomon has been trained to serve the Light, dispatch the Fallen, and prevent the spread of chaos. It's a deadly job, and Kira knows the horror of spilling innocent blood. But now she has a new role, as the Hand of Ma'at, the Egyptian Goddess of Truth and Order, and an assignment that might just redeem her.A fellow Shadowchaser has gone missing, and so has a unique artifact imbued with astonishing magic. Unless the Vessel of Nun is returned, it will cause destruction beyond anything the modern world has seen. Kira's got a team at her back, including Khefar, a near-immortal Nubian warrior who's already died for her once. But as complicated as her feelings for him are, they're nothing compared to the difficulties of the task she faces.And the only way to defeat the enemy is to trust in a powershe can barely control, and put her life—and her soul—on the line.
Fire
by Robin McKinley and Peter Dickinson (Ace)
Master storytellers Robin McKinley and Peter Dickinson present the second volume in their four planned collections, each one about the "Elementals"-water, fire, earth, and air. In Fire they tell five tales of creatures who live and die by fire, whether in the present day or the prehistoric past. From the amazing Firespace, where only fire- breathing dragons can survive; to a heroic young man who chases the mythic fireworm through dark tunnels of a dream; to a fascinating history of the Phoenix, the bird who dies and is resurrected by fire; these characters and stories from two deeply talented writers are sure to get fantasy readers everywhere all fired up.
Black Swan Rising
by Lee Carroll (Tor)
Ancient alchemy and modern bohemians mix predictably in this formulaic urban fantasy. Jewelry artisan Garet James receives a sealed metal box from the owner of a watch repair shop. Once the box is opened, all manner of misfortunes befall her. Fey folk soon emerge from the city's counterculture to assist Garet and explain that she's a hereditary guardian against black magic. The shop owner is none other than medieval alchemist John Dee, who plans to unleash demons upon the world in seven days. Carroll--a pseudonym for mystery writer Carol Goodman (Arcadia Falls) and her husband, poet Lee Slonimsky--puts Garet through the usual initiate's paces of developing the special powers she needs to thwart Dee's plot. The characters who teach her are quirky and quaint, but their adventures with her will strike readers as generic and familiar.
Sailing to Sarantium
by Guy Gavriel Kay (Roc)
Crispin is a master mosaicist, creating beautiful art with colored stones and glass. Summoned to Sarantium by imperial request, he bears a Queen's secret mission, and a talisman from an alchemist. Once in the fabled city, with its taverns and gilded sanctuaries, chariot races and palaces, intrigues and violence, Crispin must find his own source of power in order to survive-and unexpectedly discovers it high on the scaffolding of his own greatest creation.
The Dragon Book
Jack Dann (Editor), Gardner Dozois (Editor) (Ace)
"Strong storytelling and new takes on a beloved fantasy topic result in a welcome addition to the literature of dragons." (Library Journal)
Whether portrayed as fire-breathing reptilian beasts or as noble creatures of power and grace, dragons have been found in nearly every culture's mythology. Now, in The Dragon Book, today's greatest fantasists reignite the fire... Includes stories by New York Times bestselling authors Jonathan Stroud, Gregory Maguire, Garth Nix, Diana Gabaldon, Tamora Pierce, Harry Turtledove, Sean Williams, and Tad Williams, as well as tales by Peter Beagle, Jane Yolen, Adam Stemple, Cecelia Holland, Naomi Novik, Kage Baker, Samuel Sykes, Diana Wynne Jones, Mary Rosenblum, Tanith Lee, Andy Duncan, and Bruce Coville.
Prospero in Hell
by L. Jagi Lamplighter (Tor)
The exciting, suspenseful story of Miranda's search for Prospero, the fabled sorcerer of The Tempest
The search of a daughter for her father is but the beginning of this robust fantasy adventure. For five hundred years since the events of William Shakespeare's The Tempest, Miranda has run Prospero, Inc., protecting an unknowing world from disasters both natural and man-made. Now her father has been taken prisoner of dark spirits in a place she could only guess. Piecing together clues about her father's whereabouts and discovering secrets of her shrouded past, she comes to an inescapable conclusion she has dreaded since Prospero was lost.
Prospero has been imprisoned in Hell, kept there by demons who wish to extract a terrible price in exchange for his freedom. As the time of reckoning for Miranda draws near, she realizes that hundreds of years of their family's magic may not be enough to free her once-powerful father from the curse that could destroy them...and the world.
The High King of Montival
by S.M. Stirling (Roc)
The New York Times bestselling author continues his post- apocalyptic series chronicling a modern world without technology.
With The Sword of the Lady, Rudi Mackenzie's destiny was determined. Now he returns to Montival in the Pacific Northwest, where he will face the legions of the Prophet. To achieve victory, Rudi must assemble a coalition of those who had been his enemies a few months before and forge them into an army that will rescue his homeland.
Only then will Rudi be able to come to terms with how the Sword has changed him, as well as the world, and assume his place as Artos, High King of Montival...
Path of the Sun
by Violette Malan (Daw)
A new fantasy adventure featuring "the highly talented Dhulyn and Parno."(Locus).
Mercenary partners Dhulyn Wolfshead and Parno Lionsmane think they're escorting the Princess of Arderon to her wedding with the new Tarkin of Menoin, but the Mercenary Brotherhood has a secret mission for them: find out what happened to the two Brothers who were sent on assignment to Menoin a year ago-and vanished.
Once in Menoin, they discover that the Brothers' disappearance is linked to a series of killings. And when the Princess of Arderon's corpse is found mutilated in the same way as the others, Dhulyn and Parno track the killer into the Path of the Sun, an ancient labyrinth from which people sometimes never return...
Imager's Intrigue
by L.E. Modesitt Jr. (Tor)
In Imager, the first book of the Imager Portfolio, we met Rhennthyl, an apprentice portrait artist whose life was changed by a disastrous fire. But the blaze that took his master's life and destroyed his livelihood revealed a secret power previously dormant in Rhenn; the power of imaging, the ability to shape matter using thought. With some trouble, he adapts to the controlled life of an imager.
By Imager's Challenge, Rhenn has become a liaison to the local law forces. He finds himself in direct conflict with both authorities and national politics as he tries to uphold the law and do his best by the people of his home city.
Now, in Imager's Intrigue, Rhenn has come into his own. He has a wife and a young child, and a solid career as an imager. But he has made more than one enemy during his journey from apprentice painter to master imager, and even his great powers won't allow him to escape his past.
The Truth of Valor
by Tanya Huff (Daw)
The "rousing military adventure"(Locus) continues with a brand-new Valor novel.
Former Marine Gunnery Sergeant Torin Kerr is attempting to build a new life with salvage operator Craig Ryder on his ship, the Promise. Turns out civilian life is a lot rougher than she'd imagined-salvage operators are losing both cargo and lives to pirates. And when they attack the Promise, Craig is taken prisoner and Torin is left for dead.
When Torin finds out why the pirates needed Craig, she calls in the Marines to get him back-and to stop the pirates from changing the balance of power in known space.
The Osiris Ritual
by George Mann (Tor)
A steampunk mystery adventure featuring immortality, artifacts, and intrepid sleuths Sir Maurice Newbury and Miss Veronica Hobbes
Sir Maurice Newbury, Gentleman Investigator for the Crown, imagines life will be a little quieter after his dual successes solving The Affinity Bridge affair. But he hasn't banked on his villainous predecessor, Knox, who is hell-bent on achieving immortality, not to mention a secret agent who isn't quite what he seems....
So continues an adventure quite unlike any other, a thrilling steampunk mystery and the second in the series of Newbury & Hobbes investigations.
The Questing Road
by Lynn McConchie (Tor)
An exciting new fantasy in the tradition of Andre Norton's Witch World
The coauthor of The Duke's Ballad and Silver May Tarnish returns with a new fantasy that captures the spirit of her successful collaborations with Andre Norton.
Searching for a stolen foal, several farming folk inadvertently cross through a gateway into a different world. Not long after, the lord and lady of a nearby keep begin a trip to find the sire of the lady's empathic cat. They too traverse a gate unwittingly and find themselves in the same strange world.
On the other side of the gate the two groups meet and discover that the world they have entered is in great danger. The foal has been stolen to be sacrificed as part of a scheme to loose a horde of demons upon the world. Somehow the cat and the foal are the keys to the possible salvation of this world, which may prove a home to them and their owners…or their doom.
The Stainless Steel Rat Returns
by Harry Harrison (Tor)
After a ten-year absence, the return of one of the most enduring series characters in modern SF
James Bolivar "Slippery Jim" DiGriz, Special Corps agent, master con man, interstellar criminal (retired), is living high on the hog on the planet of Moolaplenty when a long-lost cousin and a shipful of swine arrive to drain his bank account and send him and his lovely wife, Angelina, wandering the stars on the wildest journey since Gulliver's Travels.
In this darkly satiric work, Harry Harrison bring his most famous character out of retirement for a grand tour of the galaxy. The Stainless Steel Rat rides again: a cocktail in his hand, a smile on his lips, and larceny in his heart, in search of adventure, gravitons, and a way to get rid of the pigs.
An Artificial Night
by Seanan McGuire (Daw)
Experience the thrill of the hunt in the third October Daye urban fantasy novel.
October "Toby" Daye is a changeling-half human and half fae-and the only one who has earned knighthood. Now she must take on a nightmarish new challenge. Someone is stealing the children of the fae as well as mortal children, and all signs point to Blind Michael. Toby has no choice but to track the villain down-even when there are only three magical roads by which to reach Blind Michael's realm, home of the Wild Hunt-and no road may be taken more than once. If Toby cannot escape with the children, she will fall prey to the Wild Hunt and Blind Michael's inescapable power.
Passion Play
by Beth Bernobich (Tor)
Ilse Zhalina is the daughter of one of Melnek's more prominent merchants. She has lived most of her life surrounded by the trappings of wealth and privilege. Many would consider hers a happy lot. But there are dark secrets, especially in the best of families. Ilse has learned that for a young woman of her beauty and social station, to be passive and silent is the best way to survive.
When Ilse finally meets the older man she is to marry, she realizes he is far crueler and more deadly than her father could ever be. Ilse chooses to run. This choice will change her life forever.
And it will lead her to Raul Kosenmark, master of one of the land's most notorious pleasure houses…and who is, as Ilse discovers, a puppetmaster of a different sort altogether. Ilse discovers a world where every pleasure has a price and there are levels of magic and intrigue she once thought unimaginable. She also finds the other half of her heart.
Lush fantasy. Wild magic. Intrigue, seduction, and treachery, with a kingdom at stake. Passion Play is the journey of a woman who must conquer her passions in order to win all that she desires.
Cold in the Light
by Charles Gramlich (Invisible College Press)
Where the beings known as the Whoun/ came from, only a few know. What they're going to do next is anyone's guess.
But in the Ozark Mountains of Arkansas, where a decades old conspiracy has started to unravel, a cop and a lady doctor are about to find out. Against an enemy from their nightmares, the two will have to fight, to save the life of an unborn child who isn't human, a child that will change their world forever.
In the brooding forest, they'll learn what it means to fear the dark...And the light.
The Cassini Code
by Dom Testa (Tor)
In this third gripping installment of the epic SF adventure that began with The Comet's Curse and The Web of Titan, the Council must deal with growing unrest among the spaceship's crew while traversing the deadly minefield that is the Kuiper Belt.
The teenage crew of Galahad has survived their first encounter with an alien race. Though shaken by the power of the Cassini, Triana and her Council are eager to continue their voyage. But there are those on the crew who feel that it is time for Galahad to turn around. Led by the charismatic Merit, a small group of crew members has begun lobbying for a return to Earth. To them, the narrow escapes from both the saboteur and the Cassini are signs that the mission of Galahad is doomed to failure. When the ship enters the deadly minefield that is the Kuiper Belt, it seems as though they might have a point. As Galahad dodges a storm of asteroids, Triana finds herself dealing with an increasingly hostile crew. Even members of the Council are beginning to listen to Merit's arguments. Can Triana find a way to prevent a mutiny aboard Galahad and lead her crew to safety?
Hawkmoon: The Sword of the Dawn
by Michael Moorcock (Tor)
Fantasy legend Michael Moorcock won hundreds of thousands of readers with his vast and imaginative multiverse, universe upon universe of alternate time and space in which Law and Chaos wage a continuous struggle to change the fundamental rules of existence.
Moorcock's heroes of the multiverse have been lauded as some of the most iconic characters of fantasy. Among the Eternal Champions, Dorian Hawkmoon is one of the most loved. In an alternate far future, Hawkmoon is pulled unwillingly into a war that will eventually pit him against the ruthless Baron Meliadus and the armies of the Dark empire. Antique cities, scientific sorcery, and crystalline machines serve as a backdrop to this high adventure.
The Adventures of Tom Sawyer and the Undead
by Mark Twain and Don Borchert (Tor)
Mark Twain once said "The rumors of my death were greatly exaggerat—BRAINS!!!!!"
Pulled from the grip of Mark Twain's rotting zombie hands, is Tom Sawyer like you've never seen him before, in a swashbuckling, treasure-seeking adventure, spiked with blood, gore, and zombie madness.
In this expanded and illustrated edition of Mark Twain's beloved tale of boyhood adventures, Tom's usual mishaps are filled with the macabre and take place in a world overrun by a zombie virus that turns people into something folks call "Zum." The United States is infected with a plague of rotting, yet spry, Zum, searching for fresh meat.
In this world, there's no need to whitewash Aunt Polly's fence. Instead, Tom cons his friends into sharpening fence posts to lethal points to repel a Zum attack. To escape the boredom of civilized life, Tom and his pal Huckleberry Finn don't have to fake their deaths, just pretend to be Zum. And instead of playing cowboys and Indians, Tom hones his fighting skills in a bloodthirsty game of "Us and Zum." He always wins . . . until he bumps into the real thing.
When vicious, self-aware zombies evolve and threaten the town . . . what will Tom and Huck do to protect their loved ones, and will they live to tell the tale?
With all the comedy, romance, and adventure that readers expect from Mark Twain, Tom Sawyer now becomes a new breed of hero for a whole new world—a grade-A zombie hunter.
The Silent Army
by James Knapp (Roc)
The pulse-pounding sequel to State of Decay
Federal agent Nico Wachalowski must stop Samuel Fawkes from awakening his own private army of zombies even if it means killing the woman he loves-now resurrected as a "Revivor"-permanently.
Masques
by Patricia Briggs (Ace)
After an upbringing of proper behavior and oppressive expectations, Aralorn fled her noble birthright for a life of adventure as a mercenary spy. Her latest mission involves spying on the increasingly powerful sorcerer Geoffrey ae'Magi. But in a war against an enemy armed with the powers of illusion, how do you know who the true enemy is-or where he will strike next?
Bayou Moon
by Ilona Andrews (Ace)
Cerise Mar and her unruly clan are cash poor but land rich, claiming a large swathe of the Mire, the Edge swamplands between the state of Louisiana and the Weird. When her parents vanish, her clan's long-time rivals are suspect number one.
But all is not as it seems. Two nations of the Weird are waging a cold war fought by feint and espionage, and their conflict is about to spill over into the Edge—and Cerise's life . William, a changeling soldier who left behind the politics of the Weird, has been forced back into service to track down a rival nation's spymaster.
When William's and Cerise's missions lead them to cross paths, sparks fly—but they'll have to work together if they want to succeed…and survive.
Echo
by Jack McDevitt (Ace)
A new novel of the fantastic unknown by the national bestselling author of Time Travelers Never Die.
Eccentric Sunset Tuttle spent his life searching in vain for forms of alien life. Thirty years after his death, a stone tablet inscribed with cryptic, indecipherable symbols is found in the possession of Tuttle's onetime lover, and antiquities dealer Alex Benedict is anxious to discover what secret the tablet holds. It could be proof that Tuttle had found what he was looking for. To find out, Benedict and his assistant embark on their own voyage of discovery-one that will lead them directly into the path of a very determined assassin who doesn't want those secrets revealed.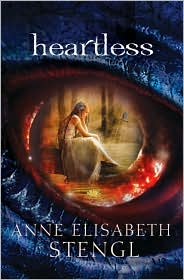 Heartless by Anne Elizabeth Stengl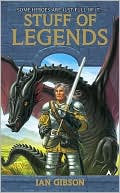 Stuff of Legends by Ian Gibson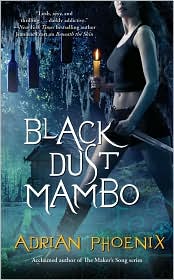 Black Magic Mambo by Adrian Phoenix
The B
etter Part of Darkness
by Kelly Gay
Atlanta: it's the promised city for the off-worlders, foreigners from the alternate dimensions of heaven-like Elysia and hell-like Charbydon. Some bring good works and miracles. And some bring unimaginable evil....
Charlie Madigan is a divorced mother of one, and a kick-ass cop trained to take down the toughest human and off-world criminals. She's recently returned from the dead after a brutal attack, an unexplained revival that has left her plagued by ruthless nightmares and random outbursts of strength that make doing her job for Atlanta P.D.'s Integration Task Force even harder. Since the Revelation, the criminal element in Underground Atlanta has grown, leaving Charlie and her partner Hank to keep the chaos to a dull roar. But now an insidious new danger is descending on her city with terrifying speed, threatening innocent lives: a deadly, off-world narcotic known as ash. Charlie is determined to uncover the source of ash before it targets another victim -- but can she protect those she loves from a force more powerful than heaven and hell combined?
Burn Me Deadly
by Alex Bledsoe
From Publishers Weekly
Starred Review. Proving that 2007's The Sword-Edged Blonde was no fluke, this sequel gives every evidence that Bledsoe's combination of sword and sorcery with hard-boiled detection will have a long and successful run. Eddie LaCrosse, a former noble who gave up his title and now works as a freelance sword-jockey, is flagged down by a damsel in distress, Laura Lesperitt. Before LaCrosse can get Lesperitt to safety, they are ambushed, an encounter that leaves her dead. When he recovers, LaCrosse's search for those responsible for the murder brings him into contact with powerful thug Gordon Marantz, the king's Special Office of Domestic Security and a dragon-worshipping cult. Bledsoe effortlessly draws readers into his created world and manages to stay true to both fantasy and mystery traditions.
Beyond the Wall of Time
by Russell Kirkpatrick
The wall of time has fallen and the Gods are free to ravage the world. The few that know of their escape into mortal lands are under the control of the malevolent Husk.
Stella, a queen in hiding, makes a deal with the Undying Man even though she knows his agenda comes first. Noetos seeks revenge for the deaths of his loved ones, not yet realizing the enemy is closer than even he can imagine. And the unconventional cosmographer, Lenares, is the only one with the power to prevent the Gods from destroying the world - if only the others would believe her. The queen, the fisherman, and the cosmographer must travel to Andratan to confront Husk. But whether they can break free of his hold on them, and defeat the Gods, is another matter entirely.
Flesh Circus
by Lilith Saintcrow
The Cirque de Charnu has come. They will clean out the demons and the suicides, and move on. As long as they stay within the rules, Jill Kismet can't deny them entry. But she can watch--and if they step out of line, she'll send them packing. When Cirque performers start dying grotesquely, Kismet has to find out why, or the fragile truce won't hold and her entire city will become a carnival of horror. She also has to play the resident hellbreed power against the Cirque to keep them in line, and find out why ordinary people are needing exorcisms. And then there's the murdered voodoo practitioners, and the zombies. An ancient vengeance is about to be enacted. The Cirque is about to explode. And Jill Kismet is about to find out some games are played for keeps...
F
ull Circle
by Pamela Freeman
Saker's ghost army is slaughtering those of the new blood, fueled by an ancient wrong. But while he'd thought revenge would be simple, he's now plagued by voices foreshadowing a calamity beyond his comprehension. Ash and Bramble raise the warrior spirit of Acton, mighty in life and powerful in death. Only he can stop Saker's rampage. But is Acton, Lord of War, murderer or savior? And why would he help strangers protect a world he's never known? Bramble has been marked as Saker's nemesis, but will be challenged by deeper powers than Saker can command - as well as by her own feelings for Acton. As the living fight the dead, strange forces will shape an uncertain future from pain and suffering.
Plague Zone
by Jeff Carlson
Product Description
After surviving the machine plague and the world war that followed, nanotech researcher Ruth Goldman and ex-army ranger Cam Najarro discovered that a new contagion is about to be unleashed.
Review
"Gripping. Jeff Carlson concludes his Plague trilogy with an epic struggle among desperate nations equipped with nano weapons...This book is an object lesson in my we'd better learn to get along before the next arms race."
-Jack McDevitt, Nebula Award-winning author of The Devil's Eye
"Jeff Carlson's Plague Zone is a high-octane thriller at the core-slick, sharp, and utterly compelling. Oh yea, and it's frightening. SF doesn't get much better than this."
-Steven Savile, international bestselling author of Silver
Sword of Avalon
by Diana L. Paxson
Marion Zimmer Bradley's legendary saga of Avalon's extraordinary women continues with a tale of fiery visions, a lost king, and a forthcoming destiny. Epic in its sweep and peopled by the remarkable women who have always inhabited Avalon, Marion Zimmer Bradley's Sword of Avalon expands the legendary saga that has enchanted millions of readers over the years and is sure to please Bradley's loyal readership and anyone who loves wonderfully told stories of history, myth, and fantasy. A boy raised in secret after traitors kill his parents will return to Avalon-and when he does, he'll be faced with a formidable task: to prove his worth as a son of the kings and priestesses of his land and lead his followers to victory, wielding the newly-forged sword Excalibur.
Except the Queen
by Jane Yolen and Midori Snyder
From award winning authors Jane Yolen and Midori Snyder comes a tale of two worlds-and one destiny. Sisters Serena and Meteora were once proud members of the high court of the Fairy Queen- until they played a prank that angered her highness. Separated and banished to the mortal realm of Earth, they must find a way to survive in a strange world in which they have no power. But there is more to their new home than they first suspect. A sympathetic Meteora bonds with a troubled young girl with an ornate tattoo on her neck. Meteora recognizes it as a magic symbol that will surely bring danger down on them all. Serena, meanwhile, takes in a tortured homeless boy whose mind is plagued by dark visions. The signs point to a rising power that threatens to tear asunder both fairy and human worlds. And the sisters realize that perhaps the queen cast them from their homes not out of anger or spite- but because they were the only ones who could do what must be done...
The Adamantine Palace
by Stephen Deas
From Bookmarks Magazine
Fantasy readers can be a bit, well, snooty about how they take their dragons (fans are rarely ambivalent about the works of George R. R. Martin, Anne McCaffrey, and Naomi Novik, for instance), and Stephen Deas takes a chance by making those most misunderstood of fantasy elements the focus of his debut novel. Although Deas gives his imagination free rein in The Adamantine Palace and his short chapters (70 in a relatively brief book) keep things moving, critics call into question his world-building skills, as well as the SF/F penchant these days for trilogies, which only guarantees that nothing much will get resolved in the first installment. Still, there's enough here to whet a fantasy reader's appetite (the sequel, King of the Crags, is due in 2010), and we hope that experience will only make Deas stronger.
Shalador's Lady
by Anne Bishop
Return to the "intense...erotic...and imaginative" (Nancy Kress) world of the national bestselling Black Jewels novels in this sequel to The Shadow Queen.
For years the Shalador people suffered the cruelties of the corrupt Queens who ruled them, forbidding their traditions, punishing those who dared show defiance, and forcing many more into hiding. Now that their land has been cleansed of tainted Blood, the Rose-Jeweled Queen, Lady Cassidy, makes it her duty to restore it and prove her ability to rule. But even if Lady Cassidy succeeds, other dangers await. For the Black Widows see visions within their tangled webs that something is coming that will change the land-and Lady Cassidy-forever...
Spells of the City
Edited by Jean Rabe and Martin H. Greenberg
Venture into Spells of the City, where a troll may be your toll collector on the George Washington Bridge...Harry the Book will be happy to place your best in a spellbinding alternative New York...a gargoyle finds himself left to a lonely rooftop existence when he's forced to live by his creator's rules...and leprechauns must become bank robbers to keep up with the demand for their gold.
Changing the World
by Mercedes Lackey
In March 1987, a young author from Oklahoma published her first novel, Arrows of the Queen. This modest book about a magical land called Vademar was the beginning of a fantasy masterpiece that would span decades and include more than two dozen titles. Now sixteen of today's hottest fantasy authors-including Tanya Huff, Mickey Zucker Reichert, Fiona Patton, and Judith Tarr-visit the world of Valdemar, adding their own special touches.
Bitter Night
by Diana Pharaoh Francis
From Publishers Weekly
Francis (Path of Fate) begins her high-energy, gritty new Horngate Witches series by introducing Max, a magical warrior forced to serve her ex-roommate, witch-bitch Giselle. When the ancient Guardians of Earth decide to destroy the mortal world and recover its magic, Max discovers that she has been prophesied to save both her coven home and all humanity, and she must put aside her anger at her servitude to soothe coven rivalries and lead her fellow Shadowblades against powers much bigger than themselves. Emotions run mercurial, flashy and unsubtle throughout, and Max's near-invulnerability, self-healing and possession of an unrestricted wishstone make her more of a superhero than a woman dealing with real internal conflicts. The tough, feel-good, grand-scale supernatural fights, however, will keep action fans coming back for book after book.
Indigo Springs
by A. M. Dellamonica
Indigo Springs is a sleepy town where things seem pretty normal . . . until Astrid's father dies and she moves into his house. She discovers that for many years her father had been accessing the magic that flowed, literally, in a blue stream beneath the earth, leaking into his house. When she starts to use the liquid "vitagua" to enchant everyday items, the results seem innocent enough: a "'chanted" watch becomes a charm that means you're always in the right place at the right time; a "'chanted" pendant enables the wearer to convince anyone of anything . But as events in Indigo Springs unfold and the true potential of vitagua is revealed, Astrid and her friends unwittingly embark on a journey fraught with power, change, and a future too devastating to contemplate. Friends become enemies and enemies become friends as Astrid discovers secrets from her shrouded childhood that will lead her to a destiny stranger than she could have imagined . . .
Makers
by Cory Doctorow
From Publishers Weekly
Starred Review. In this tour de force, Doctorow (Little Brother) uses the contradictions of two overused SF themes—the decline and fall of America and the boundless optimism of open source/hacker culture—to draw one of the most brilliant reimaginings of the near future since cyberpunk wore out its mirror shades. Perry Gibbons and Lester Banks, typical brilliant geeks in a garage, are trash-hackers who find inspiration in the growing pile of technical junk. Attracting the attention of suits and smart reporter Suzanne Church, the duo soon get involved with cheap and easy 3D printing, a cure for obesity and crowd-sourced theme parks. The result is bitingly realistic and miraculously avoids cliché or predictability. While dates and details occasionally contradict one another, Doctorow's combination of business strategy, brilliant product ideas and laugh-out-loud moments of insight will keep readers powering through this quick-moving tale.
The Good, the Bad and the Uncanny
by Simon Green
Things were going so well for P.I. John Taylor, that it was only a matter of time before everything hit the fan. Walker, the powerful, ever-present, never to-be-trusted agent who runs the Nightside on behalf of The Authorities, is dying. And he wants John to be his successor-a job that comes with more baggage, and more enemies, than anyone can possibly imagine.
Boilerplate
by Paul Guinan and Anina Bennett
Meet Boilerplate, the world's first robot soldier—not in a present-day military lab or a science-fiction movie, but in the past, during one of the most fascinating periods of U.S. history. Designed by Professor Archibald Campion in 1893 as a prototype, for the self-proclaimed purpose of "preventing the deaths of men in the conflicts of nations," Boilerplate charged into combat alongside such notables as Teddy Roosevelt and Lawrence of Arabia. Campion and his robot also circled the planet with the U.S. Navy, trekked to the South Pole, made silent movies, and hobnobbed with the likes of Mark Twain and Nikola Tesla. You say you've never heard of Boilerplate before? That's because this book is the fanciful creation of a husbandand-wife team who have richly imagined these characters and inserted them into accurate retellings of history. This full-color chronicle is profusely illustrated with graphics mimicking period style, including photos, paintings, posters, cartoons, maps, and even stereoscope cards. Part Jules Verne and part Zelig, it's a great volume for a broad range of fans of science fiction, history, and robots.
Dust of Dreams
by Steven Erikson
In war everyone loses. This brutal truth can be seen in the eyes of every soldier in every world…
In Letherii, the exiled Malazan army commanded by Adjunct Tavore begins its march into the eastern Wastelands, to fight for an unknown cause against an enemy it has never seen. And in these same Wastelands, others gather to confront their destinies. The warlike Barghast, thwarted in their vengeance against the Tiste Edur, seek new enemies beyond the border and Onos Toolan, once immortal T'lan Imass now mortal commander of the White Face clan, faces insurrection. To the south, the Perish Grey Helms parlay passage through the treacherous kingdom of Bolkando. Their intention is to rendezvous with the Bonehunters but their vow of allegiance to the Malazans will be sorely tested. And ancient enclaves of an Elder Race are in search of salvation—not among their own kind, but among humans—as an old enemy draws ever closer to the last surviving bastion of the K'Chain Che'Malle. So this last great army of the Malazan Empire is resolved to make one final defiant, heroic stand in the name of redemption. But can deeds be heroic when there is no one to witness them? And can that which is not witnessed forever change the world? Destines are rarely simple, truths never clear but one certainty is that time is on no one's side. For the Deck of Dragons has been read, unleashing a dread power that none can comprehend…
In a faraway land and beneath indifferent skies, the final chapter of 'The Malazan Book of the Fallen' has begun…
T
he Dragon Book
Edited by Jack Dann and Gardner Dozois
Never before published stories by New York Times bestselling authors Jonathan Stroud, Gregory Maguire, Garth Nix, Diana Gabaldon, and others. Whether portrayed as fire-breathing reptilian beasts at war with humanity or as noble creatures capable of speech and mystically bonded to the warriors who ride them, dragons have been found in nearly every culture's mythology. In modern times, they can be found far from their medieval settings in locales as mundane as suburbia or as barren as post-apocalyptic landscapes-and in The Dragon Book, today's greatest fantasists reignite the fire with legendary tales that will consume readers' imaginations. With original stories by New York Times bestselling authors Jonathan Stroud, Gregory Maguire, Garth Nix, Diana Gabaldon, Tamora Pierce, Harry Turtledove, Sean Williams, and Tad Williams as well as tales by Naomi Novik, Peter Beagle, Jane Yolen, Adam Stemple, Cecelia Holland, Kage Baker, Samuel Sykes, Diana Wynne Jones, Mary Rosenblum, Tanith Lee, Andy Duncan, and Bruce Coville.
The Silver Mage
by Katharine Kerr
The Horsekin are assembling along Prince Dar's northern border, and the Deverry alliance simply does not have the men and resources to prevent their enemies from moving into the wilderness areas known as the Ghostlands. But suddenly, the Dwrgi folk and the dragons come to Dar's aid, tipping the balance in their favor and offering Dar's people a chance to defeat the Horsekin once and for all.
Tim
e Travelers Never Die
"The logical heir to Isaac Asimov and Arthur C. Clarke" (Stephen King) takes readers on a science fiction adventure tour through time. When physicist Michael Shelborne mysteriously vanishes, his son Shel discovers that he had constructed a time travel device. Fearing his father may be stranded in time-or worse-Shel enlists the aid of Dave MacElroy, a linguist, to accompany him on the rescue mission. Their journey through history takes them from the enlightenment of Renaissance Italy through the American Wild West to the civil-rights upheavals of the 20th century. Along the way, they encounter a diverse cast of historical greats, sometimes in unexpected situations. Yet the elder Shelborne remains elusive. And then Shel violates his agreement with Dave not to visit the future. There he makes a devastating discovery that sends him fleeing back through the ages, and changes his life forever.
Elegy Beach
by Steven R. Boyett
A publishing event twenty-five years in the making: the long awaited sequel to the unforgettable post-apocalyptic fantasy, Ariel. Thirty years ago the lights went out, the airplanes fell, the cars went still, the cities all went dark. The laws humanity had always known were replaced by new laws that could only be called magic. The world has changed forever. Or has it? In a small community on the California coast are Fred Garey and his friend Yan, both born after the Change. Yan dreams of doing something so big his name will live on forever. He thinks he's found it-a way to reverse the Change. But Fred fears the repercussions of such drastic, irreversible steps.
Deadtown
by Nancy Holzner
First in a brand new urban fantasy series that's "fresh and funny, with a great new take on zombies" (Karen Chance) and "full of dangerous magic and populated with characters so realistic, they almost jump off the page" (Ilona Andrews).
If you were undead, you'd be home by now...
They call it Deadtown: the city's quarantined section for its inhuman and undead residents. Most humans stay far from its borders-but Victory Vaughn, Boston's only professional demon slayer, isn't exactly human.
The Sapphire Sirens
by John Zakour
Zach Johnson, the world's last freelance detective, has been man-napped by the beautiful sapphire-haired Amazon Kiana. She's brought him to her home island of Lantis-where the women dominate men with their words-to discover who killed her mother, the Queen. But to save the day this time, Zach and his holographic A.I. sidekick HARV have to tangle with not just one gorgeous superwoman, but four. Each of Kiana's three sisters could have the motive and the means to pull off the crime-and now that you mention it, Kiana could too...
Confessions of a Demon
by S.L. Wright
After accidentally stealing the life force of a dying demon, Allay became the only human-demon hybrid in existence. Demons feed on human emotions, so Allay decided the safest way to satisfy this need-and still retain some semblance of her humanity-was to open a bar. Here she can drink from, and ease, her patrons' pain, which has helped her to stay under the demon radar...until now. When Allay is attacked and nearly killed by another demon, a human comes to her rescue. Theo Ram is tall, handsome, and mortal-and Allay feels a connection to him she didn't think she'd ever know. But that bond is tested when the demon community in New York begins to rise up, and two opposing clans fight for power. Now Allay is caught in the middle, and she must decide where her loyalties lie.
Torn
by Julie Kenner
Lily is in trouble of the deepest kind. Having been tricked by the forces of evil, she killed what she thought were "demons" at will. Now, she knows better, and with a little help from half-angel, half-demon Deacon Camphire, she must try to take down the bad guys from within as a double agent.
Tainted
by Julie Kenner
Lily Carlyle has lied, cheated, and stolen her way through life. But in death, she'll really get to be bad... When her little sister is brutalized, a vengeful Lily determines to exact her own justice. She succeeds at the cost of her own life, but as she lies dying, she is given a second chance. Lily can earn her way into Paradise by becoming an assassin for the forces of good. It's the job Lily believes she can really get into-but she doesn't realize that she may not be able to get out.
Keyholders #4: The Wrong Side of Magic
by Debbie Dadey and Marcia Thornton Jones
When Penny, Luke, Natalie and their links return home after rescuing Mr. Leery from the clutches of the evil Queen of the Boggarts, they find a lot of changes in Morgantown. Mrs. Bender, the principal, has decided on longer school days with no recess. The cafeteria ladies are serving up some extremely yucky food (even more than usual). And their teacher, Mr. Crandle, is giving them twice as much homework. What is wrong with all the adults in town? Could it be another scheme from the Boggart Queen? It's up to the apprentice Keyholders to find out.
Keyholders #3: Inside the Magic
by Debbie Dadey and Marcia Thornton Jones
Oh, no! Mr. Leery has been kidnapped by the evil Queen of the Boggarts. It's up to the apprentice Keyholders Penny, Luke, and Natalie to rescue him. Together with their links, a unicorn named Kirin, a dragon named Dracula, and a rat named Buttercup, the three Keyholders cross the border to the land inside the magic—a place where anything can happen. Will they find Mr. Leery in time?
Vampire Taxonomy: Identifying and Interacting With the Modern Day
Bloodsucker
by Meredith Woerner
Vampires are all around-books, movies, TV, comics- infiltrating our culture like never before. But what happens if one should run into a real vamp on the street? Vampire Taxonomy is the best defense against a fatal encounter in the dark. For the reader's protection, Meredith Woerner reveals the truth about:
•Sunlight sensitivity-Do vamps venture out in the day or stick solely to the evening hours?
•Physiology-When ready to feed, do they change appearance or simply lure with the seductive flash of a fang?
•Dress-Are they decked out in leather with aspirations of becoming the first vampire rock stars or do they cling to Gothic robes and ruffled collars?
•Diet-Are they waging a never-ending struggle against the temptation of human blood or do they view the world as their personal blood buffet?
Magic in the Shadows
by Devon Monk
Allison Beckstrom's magic has taken its toll on her, physically marking her and erasing her memories-including those of the man she supposedly loves. But lost memories aren't the only things preying on Allie's thoughts. Her late father, the prominent businessman-and sorcerer-Daniel Beckstrom, has somehow channeled himself into her very mind. With the help of The Authority, a secret organization of magic users, she hopes to gain better control over her own abilities-and find a way to deal with her father...
The Trouble With Heroes
Edited by Denise Little
These 22 all-new tales pay tribute to the true heroes-the people who enable and put up with heroes. From what it's like to be Hercules' wife )complete with an appearance by Hercules in drag) to the trials of H.P. Lovecraft's housekeeper, from the perils of being King Kong's girlfriend to the downside of dating a shapeshifter, this anthology turns heroism on its head, revealing the behind-the-scenes drama, as opposed to glorious rescues. From the Pied Piper's power trip to David acting like a giant you-know-what after slaying Goliath, these stories show heroes in all their ignominy and shine a light on the unsung faithful standing in their shadows.
Dawnthief
by James Barclay
SOLATED, BETRAYED AND FACING THE END
The Raven: six men and an elf, sword for hire in the wars that have torn apart Balaia. For years their loyalty has been only to themselves and their code. But, that time is over. The Wytch Lords have escaped and The Raven find themselves fighting for the Dark College of magic, searching for the location of Dawntheif. It is a spell created to end the world, and it must be cast if any of them are to survive. Dawnthief is a fast paced epic about a band of all-too-human heroes.
Kris Longknife: Undaunted
by Mike Shepherd
Kris Longknife encounters some peaceful aliens who have come to warn humanity of an unidentifiable force that is roaming the galaxy, obliterating everything in its path—a path now leading directly toward the human worlds.
The Clone Betrayal
by Steven L. Kent
Lt. Wayson Harris was born and bred as the ultimate soldier. But he is unique, possessing independence of thought. And when the military brass decide to blame the clones for the decimation of the U.A. republic, Lt. Harris decides to stop being the scapegoat, with all the firepower he can muster.
Fade Out
by Rachel Caine
Without the evil vampire Bishop ruling over the town of Morganville, the resident vampires have made major concessions to the human population. With their newfound freedoms, Claire Danvers and her friends are almost starting to feel comfortable again... Now Claire can actually concentrate on her studies, and her friend Eve joins the local theatre company. But when one of Eve's castmates goes missing after starting work on a short documentary, Eve suspects the worst. Claire and Eve soon realize that this film project, whose subject is the vampires themselves, is a whole lot bigger-and way more dangerous-than anyone suspected.
Imager's Challenge
by L. E. Modesitt Jr.
Imager's Challenge takes up immediately after the conclusion of Imager. Still recovering from injuries received in foiling the plots of the Ferran envoy, Rhenn is preparing to take up his new duties as imager liaison to the Civic Patrol of L'Excelsis. No sooner has he assumed his new position than he discovers two things. First, the Commander of the Civic Patrol doesn't want a liaison from the infamous Collegium, and soon has Rhenn patrolling the streets of the worst district in the city. Second, Rhenn receives formal notice that one of the High Holders, the father of a man Rhenn partly blinded in self-defense, has declared his intention to destroy Rhenn and his family. Rhenn's only allies are the family of the girl he loves, successful merchants with underworld connections. In the end, Rhenn must literally stand off against gang lords, naval marines, Tiempran terrorist priests, the most powerful High Holder in all of Solidar, and his own Collegium—and find a way to prevail without making further enemies and endangering those he loves.
Servant of a Dark God
by John Brown
The launch of a towering new fantasy series introduces an elaborate new world, a strange and dark system of magic, and a cast of compelling characters and monsters. Young Talen lives in a world where the days of a person's life can be harvested, bought, and stolen. Only the great Divines, who rule every land, and the human soul-eaters, dark ones who steal from man and beast and become twisted by their polluted draws, know the secrets of this power. This land's Divine has gone missing and soul-eaters are found among Talen's people. The Clans muster a massive hunt, and Talen finds himself a target. Thinking his struggle is against both soul-eaters and their hunters, Talen actually has far larger problems. A being of awesome power has arisen, one whose diet consists of the days of man. Her Mothers once ranched human subjects like cattle. She has emerged to take back what is rightfully hers. Trapped in a web of lies and ancient secrets, Talen must struggle to identify his true enemy before the Mother finds the one whom she will transform into the lord of the human harvest.
Zombie Raccoons and Killer Bunnies
Edited by Martin H. Greenberg and Kerrie Hughes
From a farmer at war with Nature's creatures, to dangerous doings when the henhouse goes on-line, to the hazards of keeping company with a book wyrm, here are ingenious tales that will make readers laugh or cry-or double-check to make sure that their windows and doors are firmly locked against the things that prowl the night.
Quatrain
by Sharon Shinn
Four original novellas, all set in the fantastical worlds of national bestselling author Sharon Shinn. National bestselling author Sharon Shinn's Twelve Houses books have fascinated readers and critics alike with their irresistible blend of fantasy, romance, and adventure. Now in Quatrain, she weaves compelling stories in four of the worlds that readers love in Flight, Blood, Gold and Flame.
Gwenhwyfar
by Mercedes Lackey
Gwenhwyfar moves in a world where gods walk among their pagan worshipers, where nebulous visions warn of future perils, and where there are two paths for a woman: the path of the Blessing or the rarer path of the Warrior. Gwenhwyfar chooses the latter, giving up the power that she is born into. Yet the daughter of a King is never truly free to follow her own calling. Acting as the "son" her father never had, when called upon to serve another purpose by the Ladies of the Well, she bows to circumstances to become Arthur's queen-only to find herself facing temptation and treachery, intrigue and betrayal, but also love and redemption..
Friday Night Bites
by Chloe Neill
Ten months after vampires revealed their existence to the mortals of Chicago, they're enjoying a celebrity status usually reserved for the Hollywood elite. But should people learn about the Raves-mass feeding parties where vampires round up humans like cattle-the citizens will start sharpening their stakes. So now it's up to the new vampire Merit to reconnect with her upper class family and act as liaison between humans and bloodsuckers, and keep the more unsavory aspects of the vampire lifestyle out of the media. But someone doesn't want peace between them-someone with an ancient grudge...
Unleashed
by Jack Levitt
Mason is an enforcer, keeping magical practitioners on the straight and narrow. His "dog" Louie, is a faithful familiar who's proven over and over that he's a practitioner's best friend. But this time, Louie's in the line of fire when practitioners in San Francisco accidentally unleash a monster into the world.
Bite Marks
by Jennifer Rardin
Jaz Parks here. But I'm not alone. I'm hearing voices in my head - and they're not mine. The problem, or maybe the solution, is work. And the job's a stinker this time -- killing the gnomes that are threatening to topple NASA's Australian-based space complex. Yeah, I know. Vayl and I should still be able to kick this one in our sleep. Except that Hell has thrown up a demon named Kyphas to knock us off track. And damn is she indestructible!

O
n the Edge
by Ilona Andrews
The Broken is a place where people shop at Wal-Mart and magic is nothing more than a fairy tale. The Weird is a realm where blueblood aristocrats rule and the strength of your magic can change your destiny. Rose Drayton lives on the Edge, the place between both worlds. A perilous existence indeed, made even more so by a flood of magic-hungry creatures bent on absolute destruction.
Ariel
by Steven R. Boyett
It's been five years since the lights went out, cars stopped in the streets, and magical creatures began roaming Earth. Pete Garey survived the Change, trusting no one but himself until the day he met Ariel-a unicorn who brought new meaning and adventure to his life.
The Mermaid's Madness
by Jim C. Hines
What would happen if a star writer went back to the darker themes of the original fairy tales for plots, and then crossed the Disney princesses with Charlie's Angels? What he'd end up with is The Mermaid's Madness-a whole new take on The Little Mermaid. And with Jim C. Hines, of Jig the Goblin fame, penning the tale, you canbet it won't be "They lived happily ever after."
Hunting Memories
by Barb Hendee
Eleisha Clevon has begun a correspondence with fellow vampire Rose de Spenser. Both reluctant predators, they venture outside only when the hunger becomes unbearable, trying not to draw attention to themselves-and feel guilty when ending human lives.
But Eleisha has learned a way to draw blood from her victims without killing them. She wants to share this knowledge with like-minded vampires and create a haven where they can exist together-and forge a united front against Julian Ashton, a vampire who has been hunting down and destroying his own kind...
City of Fire
by Lawrence Yep
Sure to appeal to fans of Rick Riordan and Eoin Colfer, this action-packed tale takes readers on an unforgettable journey through an alternate version of our world in 1941—a world filled with magical beings such as dragons in human form, tiny "lap griffins," reincarnations of legendary Chinese warriors, Japanese folk creatures, and goddesses in disguise. When her older sister dies trying to prevent the theft of one of her people's great treasures, twelve-year-old Scirye sets out to avenge her and recover the precious item. Helping her are Bayang, a dragon disguised as a Pinkerton agent; Leech, a boy with powers he has not yet discovered; and Leech's loyal companion Koko, who has a secret of his own. All have a grudge against the thieves who stole the treasure: the evil dragon Badik and the mysterious Mr. Roland. Scirye and her companions pursue the thieves to Houlani, a new Hawaiian island being created by magic. There, they befriend Pele, the volatile and mercurial goddess of volcanoes. But even with Pele on their side, they may not be able to stop Mr. Roland from gaining what he seeks: the Five Lost Treasures of Emperor Yu. Together, the treasures will give him the power to alter the very fabric of the universe.
Red Claw
by Philip Palmer. Philip Palmer turns science fiction on its head in this breathtaking thrill ride through alien jungles filled with terrifying monsters and killer robots. Space marines and science heroes! Gryphons and Godzillas! It's all here in this gripping tale of man versus nature.
Archenemy
by Frank Beddor
Discover the fate of Wonderland- and imagination itself- in this riveting conclusion to the New York Times bestselling trilogy. The Heart Crystal's power has been depleted, and Imagination along with it. The people of Wonderland have all lost their creative drive, and most alarmingly, even Queen Alyss is without her powers. There is some comfort in the fact that the vicious Redd Heart seems to be similarly disabled. Amazingly, she is attempting to team up with her enemy, Alyss, in order to reclaim Wonderland from King Arch. Alyss might have no choice but to accept Redd's overtures, especially when she begins to receive alarming advice from the caterpillar oracles.
Xombies
by Walter Greatshell When the Agent X plague struck, it infected women first, turning them into mindless killers intent only on creating an army of "Xombies" by spreading their disease. Running for her life, seventeen-year-old Lulu is rescued by the father she has never known and taken aboard a refitted nuclear submarine that has one mission: to save a little bit of humanity.
P
laying With Fire
by Derek Landy
In this sequel to Skulduggery Pleasant (HarperCollins, 2007), 13-year-old Valkyrie Cain and her mentor, the living skeleton detective, are faced with the return of the evil Baron Vengeous, who has been freed from prison. Vengeous is trying to reanimate the Grotesquery, a monster made up of pieces of a variety of evil creatures. If his scheme is successful, the Faceless Ones, "the terrible dark gods, exiled from this world," will return. Faced with treachery within the ranks of good magicians, Valkyrie and Skulduggery must rely on their own Elemental magical powers and a few trusted allies to confront Vengeous's magic and helpers, such as the vampire Dusk and Billy-Ray Sanguine, who has the ability to tunnel underground. One magical action sequence follows another as Valkyrie must find the courage to face what seem to be insurmountable foes. Humorous conversations between Valkyrie and Skulduggery add flavor to this generally dark and often-violent novel, as does the girl's appreciation of the dichotomy between her evil-fighting life and that of a quiet student lived by her reflection while she's off saving the world.
Scepter of the Ancients
by Derek Landy
When 12-year-old Stephanie's eccentric Uncle Gordon dies, a mysterious man bundled in an overcoat, scarf, sunglasses, and a hat shows up at both the funeral and the reading of the will. This man, as it turns out, is Skulduggery Pleasant, a walking, talking skeleton who rescues Stephanie when she is attacked while alone in the house that she has just inherited. It seems that a particularly evil person named Serpine is trying to obtain a scepter that will allow him to rule the world. Stephanie is swept into a world of magic, secrets, power, and intrigue as she and Skulduggery try to keep one step ahead of Serpine and various other nefarious folk. Deadly hand-to-hand combat, nasty villains, magical derring-do, and traitorous allies will keep readers turning the pages, but it is the dynamic duo of Stephanie and Skulduggery who provide the real magic. The girl eagerly jumps into this new, dangerous, action-packed life, but she isn't sure that she has the guts or the power to pull it off.
The Faceless Ones
by Derek Landy
Valkyrie screamed, sprinting toward Skulduggery.
He looked up and reached out to her, but it was too late.
If you've read the other Skulduggery books by Derek Landy (and you really should have read them by now), you've seen it all before: Some bad guy wants to bring about the end of the world, and Skulduggery and Valkyrie fight valiantly to stop it from happening. A few people get hurt, sure, but everything's all right in the end.
Well, not this time.
At Empire's Edge
by William C. Dietz
In a far-distant future, the Uman Empire has spread to the stars and beyond, conquering and colonizing worlds, ruling with a benevolent-but iron-fist. The Pax Umana reigns, and all is well. But on one planet, the remnants of a violent, shape-shifting race called the Sagathis are confined, kept captive by xeno-cops, who have been bio-engineered to be able to see through their guises. Still, sometimes one manages to escape. Zak Cato is a xeno-cop. He's returning a fugitive Sagathi when things go horribly wrong. Cato- the only survivor after the rest of his men are slaughtered-must now figure out who betrayed them and bring the alien in, whatever the cost.
Doubleblind
by Ann Aguirre
It's not easy to tread lightly wearing steel-toed boots. Sirantha Jax isn't known for diplomatic finesse. As a "Jumper" who navigates ships through grimspace, she's used to kicking ass first and taking names later—much later. Not exactly the obvious choice to sell the Conglomerate to the Ithtorians, a people whose opinions of humans are as hard as their exoskeletons. And Ithiss-Tor council meetings aren't the only place where Ambassador Jax needs to maneuver carefully. Her lover, March, is frozen in permanent "kill" mode, and his hair-trigger threatens to sabotage the talks—not to mention their relationship. But Jax won't give up on the man or the mission. With the Outskirts beleaguered by raiders, pirates, and the flesh-eating Morgut, an alliance with Ithiss-Tor may be humanity's only hope. Which has Jax wondering why a notorious troublemaker like her was given the job…
Vigilante
by Laura E. Reeve
Amidst an uneasy peace between the Autonomists and the Terrans, Major Ariane Kedros and her partner, Matthew Journey, have discovered alien ruins on a remote planet-ruins that bear evidence to an ancient and highly advanced technology. But their discovery has drawn the interest of high stakes players from every corner of the universe-including that of the rogue leader of a fringe Terran sect. Ari must find a way to stop him, before they all become ancient history...
Blood Bargain
by Maria Lima
Keira Kelly has settled in with handsome Adam Walker, but happy-ever-after is not so easy when your vampire lover seems determined to deny his true nature. With Adam starving himself of blood and growing weak, Keira needs to work out how to persuade him to take care of himself, something she's fi nding diffi cult to do -- even with the advice of her brother Tucker, a millennium-old ex-Viking shapeshifter. And people have started disappearing in the Rio Seco area, making Keira worry about what this could mean, both for her friends in Rio Seco and to the community she and Adam have been creating at the ranch. But her investigation only seems to bring more trouble, especially when a clue leads her to an abandoned cemetery that Keira knew well when she was younger...one that has always been extremely important to her magical family. Evil is defi nitely walking once again in the Texas Hill Country. Can Keira discover where the danger lies...before danger discovers her?
The Dame
by R. A. Salvatore
The vast road network of Honce, completed a decade before, had brought great optimism to the people of the land. Commerce could travel more freely and so could armies, and those armies, it was hoped, would rid the land at long last of the vicious, bloody cap dwarfs and goblins. For the first time, the many individual kingdoms, the holdings of Honce, would be brought closer together, perhaps even united. For the last few years, those promises had become a nightmare to the folk, as two powerful lairds fought for supremacy of a hoped-for united kingdom. Bransen Garibond, the Highwayman, held little real interest in that fight. To him the warring lairds were two sides of the same coin. Whichever side won, the outcome for the people of Honce would be the same, Bransen believed. A journey north, however, taught Bransen that his views were simplistic at best, and that some things--like honor and true friendship-- might truly matter. In The Dame, Bransen's road becomes a quest for the truth, of Honce and of himself, a quest to put right over wrong. That path is fraught with confusion and fraud, and a purposeful blurring of morality by those who would seek to use the Highwayman's extraordinary battle skills and popularity among the commonfolk for their own nefarious ends.
Traitor's Gate
by Kate Elliott
In Spirit Gate and Shadow Gate, Kate Elliott took readers to the fascinating world of the Hundred, a land teeming with an array of cultures, gods, and conflicts blighted by the shadow of chaos and destruction. Now, with the same intensity and dramatic sweep that has brought this epic to life, Elliott returns to the exquisitely crafted cities and landscapes of the Hundred, in a thunderous conclusion to the saga.
In the darkness of war and destruction, forces gather to reclaim the peace: Those immortal Guardians who still serve justice seek a means to end the devastating reign of one of their own; a hired outlander army struggles to halt the advance of the horde that has despoiled vast lands and slaughtered countless people in its murderous wake, while still guarding against a burgeoning threat from an aggressively expansionist empire; and the eagle reeves who have long been the only law enforcers of the Hundred struggle to reorganize after a devastating massacre has decimated their numbers. But even as these forces give hope to those who would live in peace, a terrible danger looms: a traitor with Imperial ambitions, the most dreaded, least anticipated threat of all…
The United States of Atlantis
by Harry Turtledove
As England tightens its control over the Atlantean colonies, Victor Radcliff and his band of revolutionaries resolve to make the English pay for each and every piece of land they dare to occupy and will stop at nothing to preserve the liberty of their people as a new nation is born—a nation that will change the face of the world...
The Empress of Mars
by Kage Baker
When the British Arean Company founded its Martian colony, it welcomed any settlers it could get. Outcasts, misfits and dreamers emigrated in droves to undertake the grueling task of terraforming the cold red planet--only to be abandoned when the BAC discovered it couldn't turn a profit on Mars. This is the story of Mary Griffith, a determined woman with three daughters, who opened the only place to buy a beer on the Tharsis Bulge. It's the story of Manco Inca, whose attempt to terraform Mars brought a new goddess vividly to life; of Stanford Crosley, con man extraordinaire; of Ottorino Vespucci, space cowboy and romantic hero; of the Clan Morrigan, of the denizens of the Martian Motel, and of the machinations of another Company entirely, all of whom contribute to the downfall of the BAC and the founding of a new world. But Mary and her struggles and triumphs is at the center of it all, in her bar, the Empress of Mars. Based on the Hugo-nominated novella of the same name, this is a rollicking novel of action, planetary romance, and high adventure.
Fish Out of Water
by MaryJanice Davidson
Fred the Mermaid has taken the bait and chosen to date Artur, Prince of the Black Sea, over human marine biologist Thomas. And just in time. The existence of the Undersea Folk is no longer a secret, and someone needs to keep them from floundering in the media spotlight. Fred has all the right skills for that job, but has a hard time when her real father surfaces and tries to overthrow Artur's regime.
Crystal Healer: A Stardoc Novel
by S. L. Viehl
Genetically engineered interstellar surgeon Dr. Cherijo Torin, her husband Duncan Reever, and a handpicked crew journey to the planet oKia to locate a strange black mineral that is the source of an intergalactic epidemic. When one of the crew members becomes infected, his body slowly begins to crystallize. While Cherijo races to save the crew member, mercenaries arrive in the oKia system, wanting Cherijo's genes-and her near immortality. It will take all of her abilities to elude the mercenaries and discover the black crystal's secrets before it's too late.
Strange Angels
by Lili St. Crow
Dru Anderson has what her grandmother called "the touch." (Comes in handy when you're traveling from town to town with your dad, hunting ghosts, suckers, wulfen, and the occasional zombie.) Then her dad turns up dead—but still walking—and Dru knows she's next. Even worse, she's got two guys hungry for her affections, and they're not about to let the fiercely independent Dru go it alone. Will Dru discover just how special she really is before coming face-to-fang with whatever—or whoever— is hunting her?
Cape Storm
by Rachel Caine
Weather Warden Joanne Baldwin and her new husband, the Djinn David, are running from a malevolent hurricane bent on destroying her. Joined by an army of fellow Wardens and Djinn onboard a hijacked luxury liner, Joanne has lured the storm into furious pursuit. But even their combined magic may not be enough to stop it—nor the power-mad ex-Weather Warden controlling it...
Demon Inside
by Stacia Kane
Hanging out with demons can be hell....It's been three months since psychologist Megan Chase made the stunning discovery that the world is filled with demons, and once more the situation is too hot to handle. Ironically, Megan -- the only person in the world without a little personal demon sitting on her shoulder -- has become the leader of a demon "family," but now some unknown arcane power is offing her demons in a particularly unpleasant fashion. And while her demon lover Greyson Dante is still driving her wild with desire, he's also acting strangely evasive. Then there's the truth about Megan's past -- the truth she's never known. Caught between personal problems and personal demons, Megan is having one hell of a hard time. Will the help of her Cockney guard demons and her witch friend Tera be enough so that Megan can finally resolve the past, survive the present, and face the future?
Brimstone Kiss
by Carole Nelson Douglas
From Publishers Weekly
Starred Review. Filled with kisses and kick-ass action, the second installment of this campy series (after 2007's Dances with Werewolves) finds paranormal investigator Delilah Street taking on her first case in an alternate 2010 Las Vegas. When Delilah and her boyfriend, ex-FBI agent Ric Montoya, find the bodies of two teens killed in Sunset Park in 1946, the girl's ghost appears and claims the killer was her father, werewolf mobster Cesar Cicereau. Vampire mogul Howard Hughes hires Delilah to learn the identity of the girl's vampire companion, and she also comes under pressure from albino vampire rocker Snow; television producer Hector Nightwine; and the Invisible Man, a zombie merged with Claude Rains's black-and-white film character. Douglas's dishy style compliments the twisty plot, and she helpfully includes references for the numerous nods to the silver screen, Egyptology and cocktails.
Matters of the Blood
If you thought your family was strange...Try being Keira Kelly. A member of a powerful paranormal family, Keira elected to stay among humans in the Texas Hill Country when the rest of the clan moved (lock, stock, and grimoire) to Canada. But family duty means still having to keep an eye on cousin Marty — a genetic aberration who turned out 100% human, poor guy. And recently Keira's been having violent dreams — or are they visions? — featuring Marty as the victim of a vicious murder. Something sinister seems to be brewing in little Rio Seco. Can Keira get to the bottom of it all while avoiding entanglement with her former lover, Sheriff Carlton Larson? And what does she plan to do about the irresistible and enigmatic Adam Walker? When this old friend shows up as the new owner of a local ranc and wants to get better acquainted, Keira is more than happy to be welcoming...until she suspects that Adam could be intimately connected to the dangerous doings in Rio Seco.
The Stars Blue Yonder
by Sandra McDonald
Chief Terry Myell died and became a god. Now he's back to life, careening around space and time at the behest of a voice that told him to save all of mankind. Helping and hindering this quest are his elderly wife, his young wife, grandchildren who haven't been born yet, romantic rivals he hasn't even met, a descendant from two thousand years in the future, and an alien nemesis who calls itself the Flying Doctor. Life in the military has never been so complicated. Commander Jodenny Scott would agree. She's seven months pregnant and trying to come to peace with her husband's death. When Myell reappears with tales of time travel, she's not sure what to believe. But with an invading army bearing down on Earth's last fleet of spaceships, there's not much time for debate. When the dust clears Jodenny is stranded in an Australia she never imagined, and Myell's more desperate than ever to rescue her—from aliens, from treachery, and from history itself.
Intelligent Design
by Denise Little (Editor)
These ten original stories explore one of the most heatedly debated topics today. From a tale that examines whether life on Earth is an out-of-control science project, to one which reveals which species will inherit the planet, to a portrait of a scientist determined to discover the truth about God, the stories in this anthology tackle the big questions in ways that range from startling to satirical—and are always entertaining.
The Sword of the Lady
by S.M. Stirling
The New York Times bestselling author continues his "epic of survival and rebirth" (Library Journal), chronicling a modern world without technology. Rudi Mackenzie has journeyed far across the land that was once the United States of America, hoping to find the source of the world-altering event that has come to be known as The Change. His final destination is Nantucket, an island overrun with forest, inhabited by a mere two hundred people who claim to have been transported there from out of time. Only one odd stone house remains standing. Within it, Rudi finds a beautifully made sword waiting for him-and once he takes it up, nothing will ever be the same...
Land of the Dead
by Thomas Harlan
It's a small change in our history: imagine that the Japanese made contact with the Aztec Empire. Instead of small-pox and Christianity, they brought an Imperial alliance, samurai ethics, and technology. By the time of these books, the Emperor in Mexico City rules not just the entire planet Earth, but a growing interplanetary Empire. But the Galaxy is not a hospitable place, and there are other powers, both new and very very old, who would stop the spread of the power in Anuhuac. A weapon of the Old Ones, from the time of the First Sun, has been found in a region of space. It must be investigated, then tamed or destroyed to keep it from the hands of opposing powers. Gretchen Anderssen, freelance archeologist and specialist in First Sun artifacts, has been hired by her old mentor Green Hummingbird, agent of the Mirror Service, to join him in the study. They will be joined by old friends, and some old enemies as well.
The Storm Witch: A Novel of Dhulyn and Parno
by Violette Malan
The new fantasy adventure featuring Dhulyn and Parno. Mercenary Partners Dhulyn Wolfshead and Parno Lionsmane have returned to their Mercenary House to clear themselves of accusations of kidnapping and murder. But before they can resolve these charges, old friends are taken hostage by the Long Ocean Nomads, and they are forced to come to the rescue. And as they set sail, Dhulyn is convinced they are journeying to Parno's death, which she has foreseen in numerous visions of a drowning at sea.
Flight of the Renshai
by Mickey Zucker Reichert
Prejudice against the Renshai is growing rapidly, fueled by their old enemies in the Northlands, who have convinced a faction in Erythane that the Renshai lands were stolen from them, forcing the King to banish the Renshai from the Westlands. Shunned by Westerners and hunted by Northmen, the Renshai will face many trials before rallying together against a common enemy determined to destroy them once and for all.