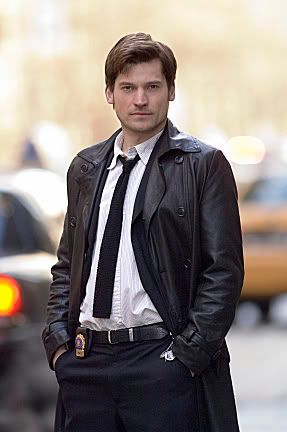 I was watching
New Amsterdam
this evening and decided I have a new crush. The star of the show,
Nikolaj Coster-Waldau
, is hawt! I've also realized that I seem to have a particular type when it comes to the men I drool over. Maybe I'm the only one who sees it, but he reminds me a little of my main celebrity-crush,
Hugh Jackman
. Anyway, thinking of these hot men reminded me of an episode of "Friends" that created the cultural phenomenon of the
Laminated List
. The ur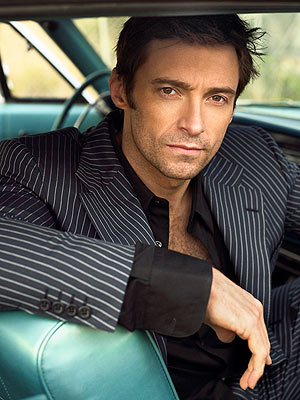 ban dictionary defines the list as:
A list of the top 5 people, usually celebrities, with whom you could have sex with without repercussions, if the opportunity arose, regardless of whether you were in a relationship or not. A woman's laminated list might be: 1.) Mel Gibson 2.) Brad Pitt 3.) Colin Ferrel 4.) Pierce Brosnan 5.) Russell Crowe
C'mon, don't tell me you've never considered who'd be on your list. The funny part for me is that beyond Hugh Jackman, and now Nikolaj Coster-Waldau, I have a hard time coming up with a solid list. Well, okay, add Daniel Craig-- then it gets hard. The final two. Hmmm. Let me think. Brad Pitt? Good looking but not rugged enough. Jamie Bamber? Very good looking but I think he may be short. Orlando Bloom? Cute but too young. Justin Timberlake? Ditto. Jake Gyllenhaal? Ditto. Johnny Depp? Very nice but I like a man to look like he bathes once in a while. Harrison Ford? ...That's a tough one. But I seem to really favor men closer to my own age. Clive Owen? Ooooh, definite possibility.
So you can see my dilemma. It's hard to nail it down isn't it? So I guess my list -- so far-- would be. 1. Hugh Jackman (he is my first love) 2. Daniel Craig (Bond. Need I say more?) 3. Nikolaj Coster-Waldau (Sigh) 4. TBD 5. TBD Now it's your turn. I'd like to know who you'd put on
your
list. I'm not going for sci-fi people either. Just those people who'd make your top five. Maybe I'll get some good suggestions...