I was watching T
he Italian Job
the other day and it occurred to me how often we cheer on the criminals in our favorite movies. Isn't that strange? We sure as heck wouldn't root for them if they were robbing our house would we? Popular culture, whether it be cinema, TV or books, would have us believe that most criminals are charming rogues. From the
Italian Job
,
Oceans 13
and every-one's favorite--
Firefly
, we're given the idea the thieves look like George Clooney and they really only steal from other bad guys. Isn't that a nice idea?
But I must adm
it, I enjoy these films too. There's a certain vicarious thrill in watching a group of people outsmart another group and getting away with the prize. Or even better, the main character gets revenge. Ooooh, I love that. The movie Payback (made before Mel Gibson's famous meltdown) was a great revenge fantasy wasn't it? Or Kill Bill, now that was a film all about rooting for the bad girl who was getting revenge. But hey, I like a girl who can kick butt. O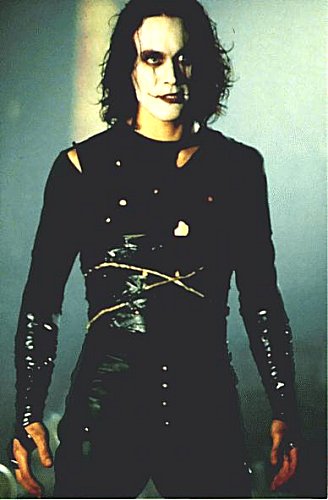 r better yet, how about The Punisher? A revenge film that spawns a comic-book hero. Or The Crow! God, I love The Crow. I know, I'm going off on a tangent. Obviously The Crow is about hurting the bad guys-- really really painfully. But I think heist films-- or anything that involves rooting for the bad guy, tends to incorporate revenge elements. Otherwise, it would be really hard to feel any sympathy for the main characters. So what do you guys think? Do you like rooting for the bad guy or do you find it all totally unrealistic? This is a fantasy site after all....