I've been running short on time lately, Halloween and all. (2 kids you know...) So I've been a little pressed to put up a new post. Or should I say, a post of any quality. So I'm just going to put up a short ode to my favorite Sci-fi action hero; Wolverine aka the man of my dreams, Hugh Jackman.
I first saw Hugh in the first X-Men movie and have had a bit (OK, a lot) of a crush on him since. Lucky for me the casting director of the movie didn't decide to go with an actor who was closer to the 5'3" that the comic Wol
verine is and went with the 6'2 1/2 Jackman. According to the Wikipedia bio on Jackman they filmed him from different angles to make him appear shorter, though personally I don't really think it made much difference. Happily, Jackman has become very popular in the role and is due to make a film in the near future based on the character. The movie Wolverine last I heard was expected to appear sometime in 2008. Jackman hasn't o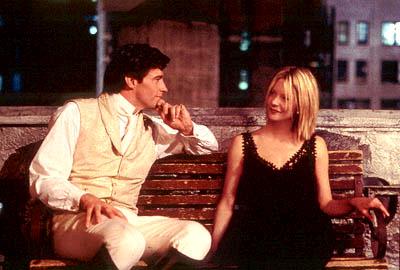 nly done sci-fi/fantasy movies having starred in Van Helsing in 2004 and for those who like romances he starred in Kate & Leopold another movie with fantasy elements like time travel. And he has yet another science fiction movie due out later this month called The Fountain. So that's about it. I just wanted to throw a post out there. Sorry it doesn't have much of a theme other than hey, look at this guy but sometimes you have those days.